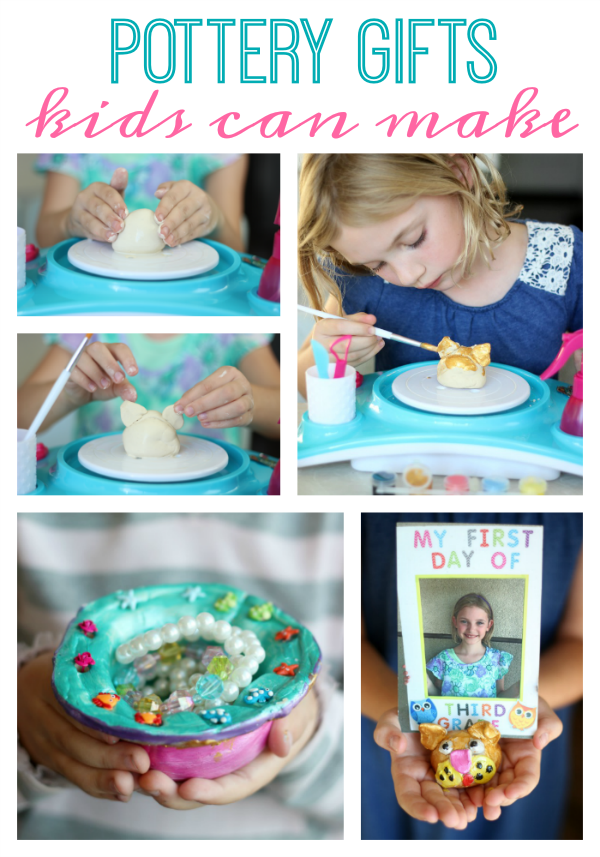 A new spin on creativity! Here are 6 darling pottery gift ideas kids can make and everything is included in the kit! The perfect way for kids to make thoughtful gifts this holiday season.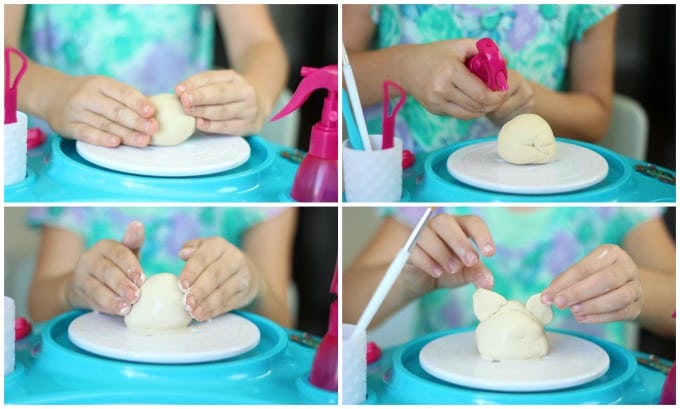 I know that teachers receive a lot of knick knacks, like probably too many, but when your little one gets a pottery kit for her birthday, and the first thing she wants to do is make a puppy picture holder for her teacher…you don't discourage her.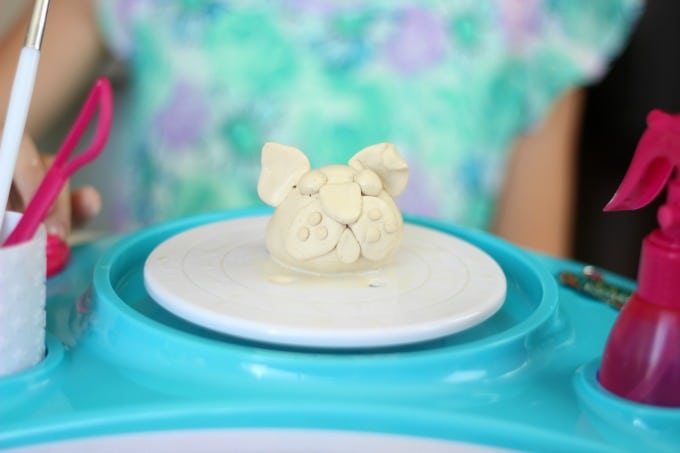 When she opened this gift she said, "Oh! It's another Cool Kit!" She LOVES these craft kits from SpinMaster and has a couple different ones already. This
Pottery Cool
kit comes with 2 lbs. of clay, tools, a rotating wheel, and paint. Everything needed to create 6 different projects. We already went online to see if you can get clay refills, and you can!
Thoughtful gifts are the best, and it is so fun to see how excited they are to make and give them to their friends. I think this warms the heart of any parent. To see the joy your child has to give a gift rather than receive.
More Gifts Kids Can Make
Make Your Own Friendship Bracelets (from Projects with Kids)
Pottery Gift Ideas Kids Can Make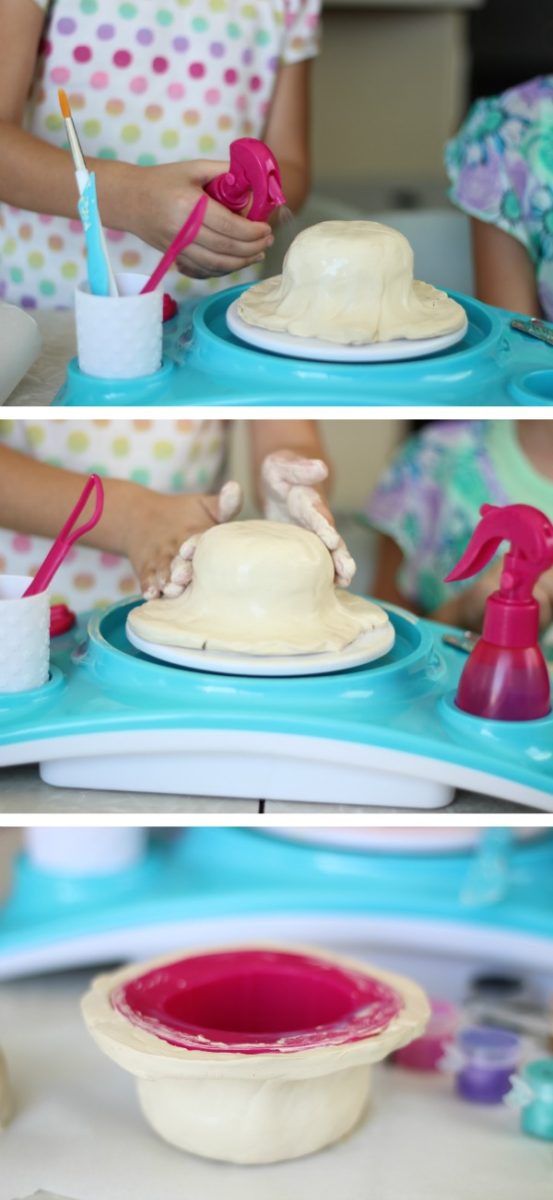 It was as simple as forming a disc of clay onto the turntable, spraying it with water, molding it to the desired shape, letting it dry, and painting!
She even gave Ruby some clay to make a little jewelry holder, which Ruby also decided to gift to her teacher.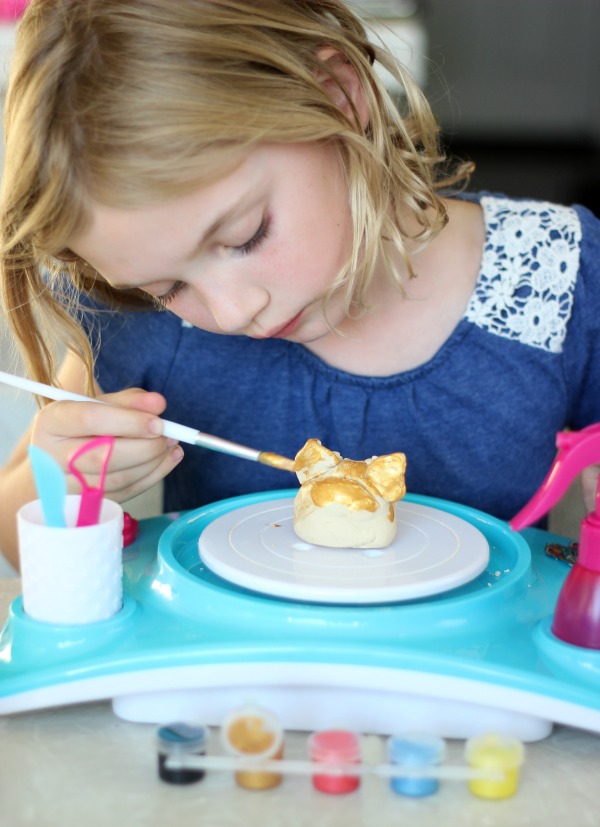 They worked on their little pottery project for two afternoons and I love how they turned out!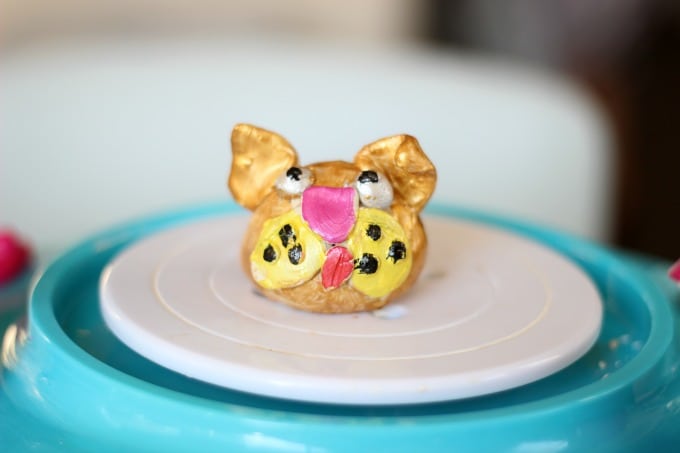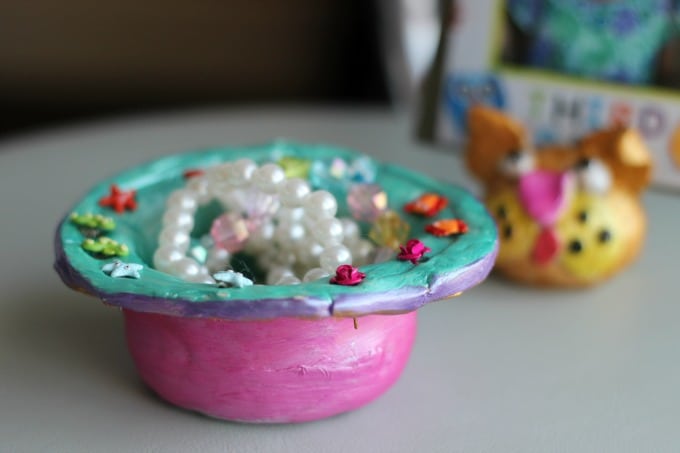 I love that the girls were able to make these on their own. This is
real pottery
that your kids can actually do themselves. It's easy to use and easy to clean up. Since this is air dried, and not baked or glazed, you should avoid creating projects that could get wet (mugs, vases, etc.)
We found the how to videos from Nina super helpful! She shares how to create a jewelry holder, a puppy photo holder, an iPhone speaker, and more!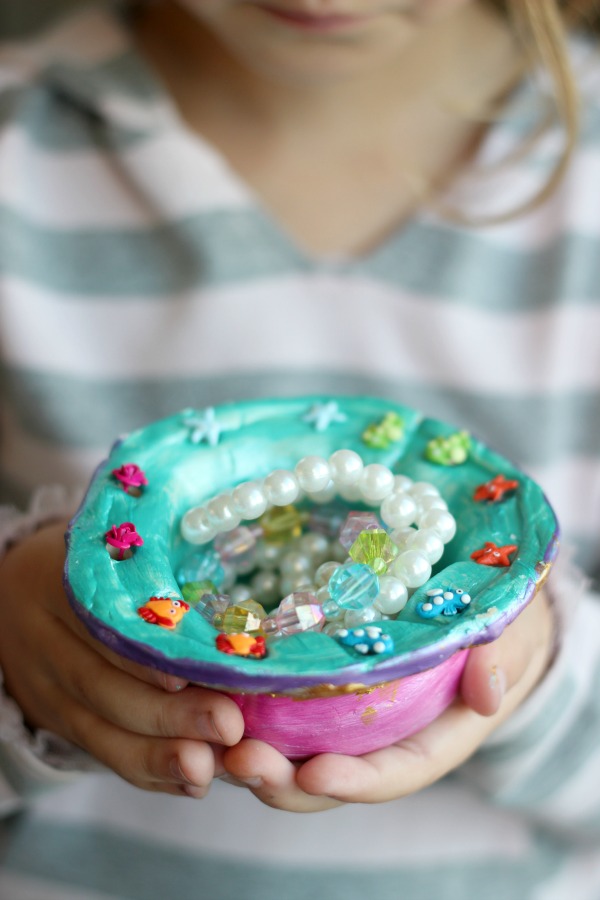 I did have to intercede when Ruby wanted to use toilet paper instead of tissue paper in her gift bag, however. Maybe I should have let her! Her teacher would have found that hilarious.  Both girls headed out the door with their gift bags in hand, super excited to go to school that day. No special occasion, just because. I hope their teachers love their little homemade gifts!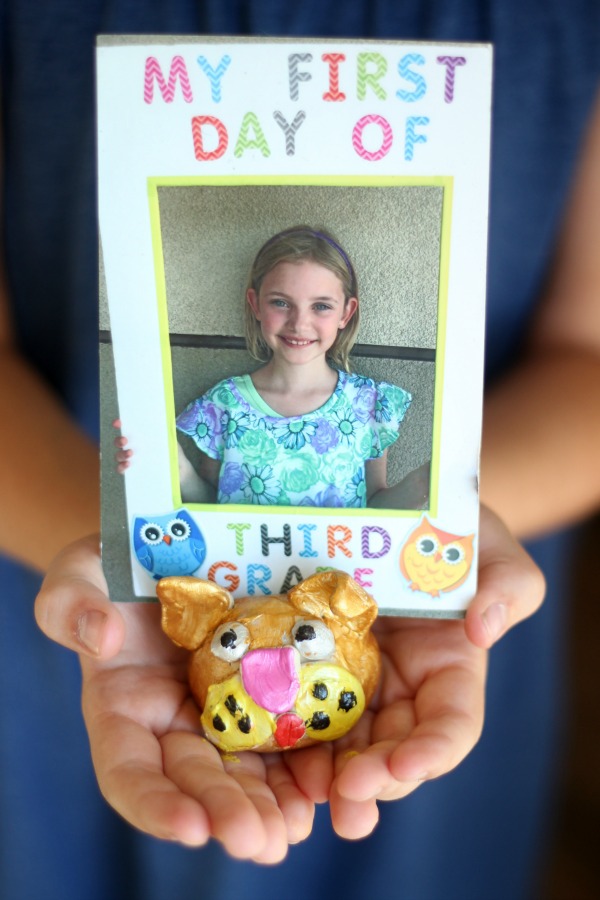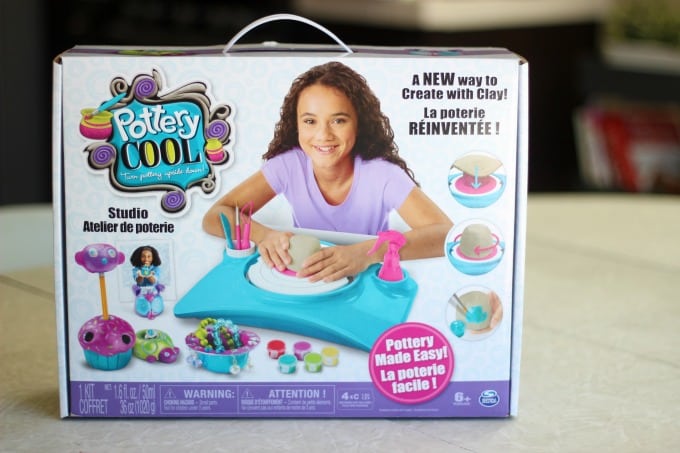 They are already planning what to make next! You can find this
Pottery Cool
kit at your local Walmart.
I was selected for this opportunity as a member of CLEVER and the content and opinions expressed here are all my own.