Peppermint bark lip balm with cute holiday wrappers! An easy project for kids to help with and they make great holiday gifts! This post contains affiliate links.
This peppermint bark lip balm would make a great gift paired with our peppermint sugar scrub!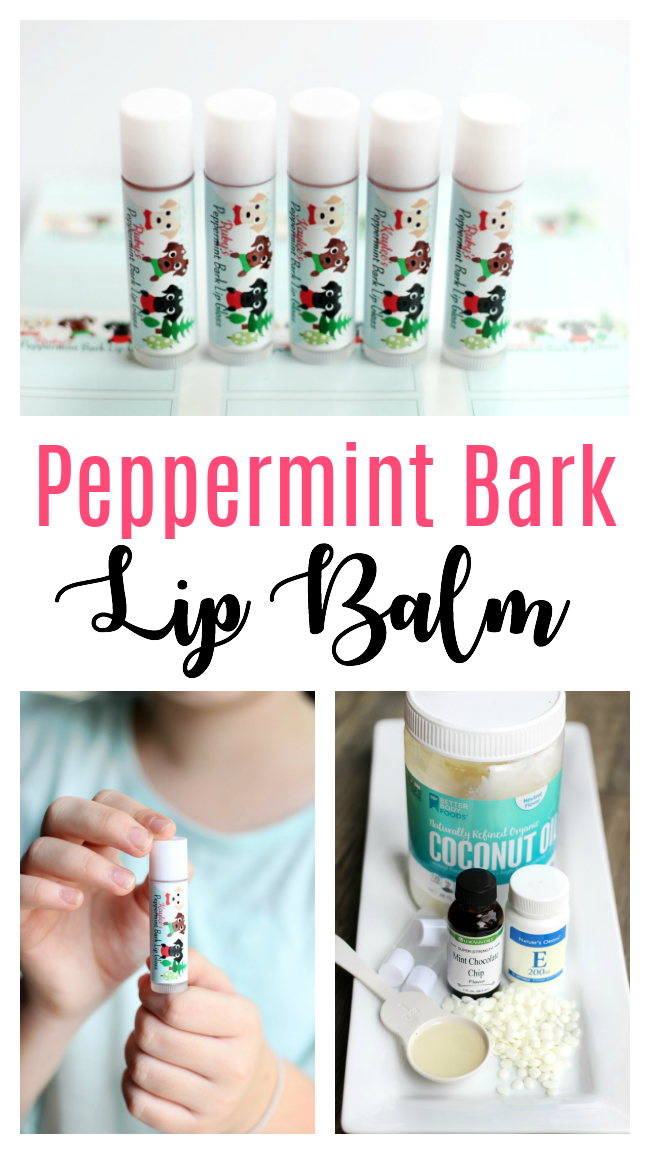 My girls are all about lip gloss, lotion, body spray, and nail polish. After all, they are little girls! We made a batch of peppermint bark lip balm with puppy wrappers! Get it? "Peppermint BARK" Corny, but I thought it was cute!
Each tube of homemade lip balm has a personalized wrapper that says, "Kaylee's Peppermint Bark Lip Gloss" or "Ruby's Peppermint Lip Gloss". They are very excited to give them to their friends as little Christmas gifts this year. We used the same recipe that we used for the homemade lip balm that we made a few years ago. The ingredients are simple and super easy to customize.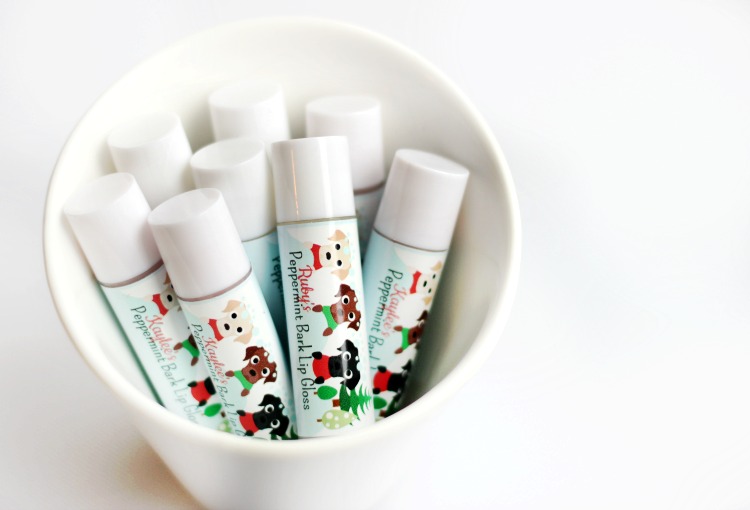 In the past, we've made peppermint scented, lemon-lime, and tropically scented homemade lip balm. This time we used a chocolate mint oil and the girls absolutely love the scent. It does smell nice, but I think plain ol' peppermint would have worked too! So use whatever you'd like, but if it is for a holiday gift I highly recommend peppermint (with or without the chocolate).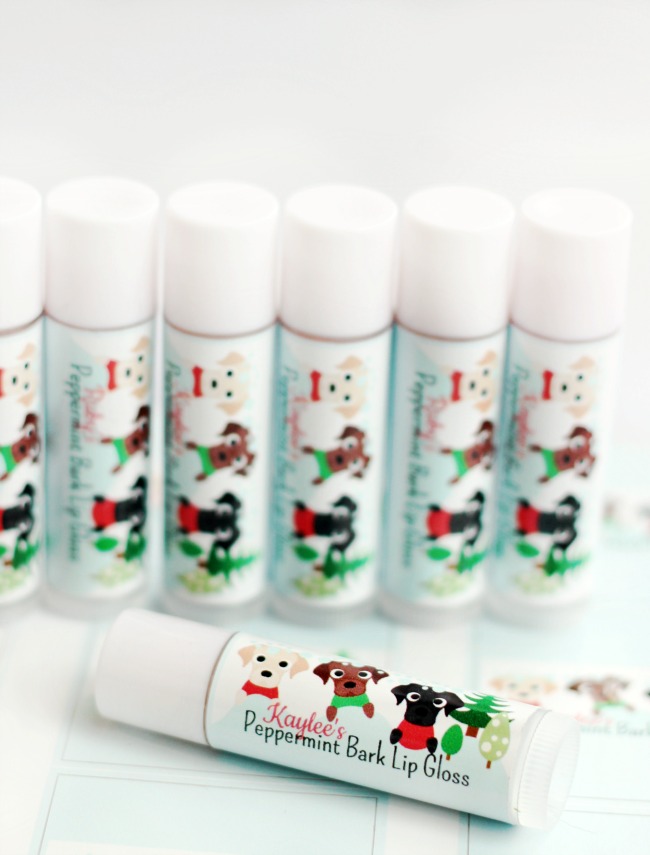 Homemade Peppermint Bark Lip Balm
Yield: 6-8 tubes
Ingredients:
4 tsp. beeswax pellets
2 Vitamin E Capsules (Walmart brand works great)
2 T. coconut oil
1 T. olive oil
12-15 drops flavoring oil (we used this one)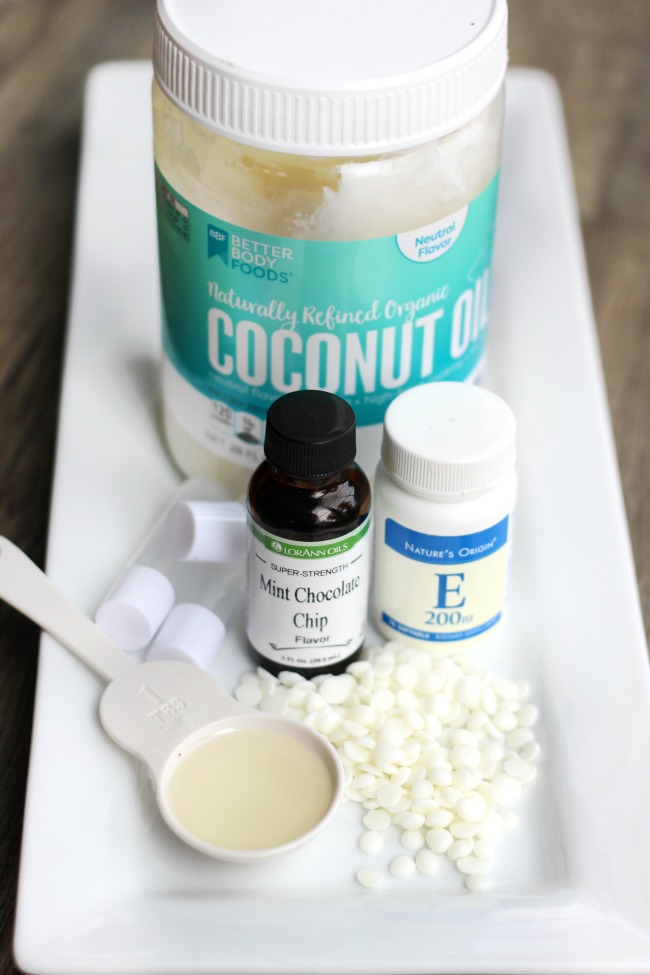 In a double boiler combine all ingredients except for the scented oil.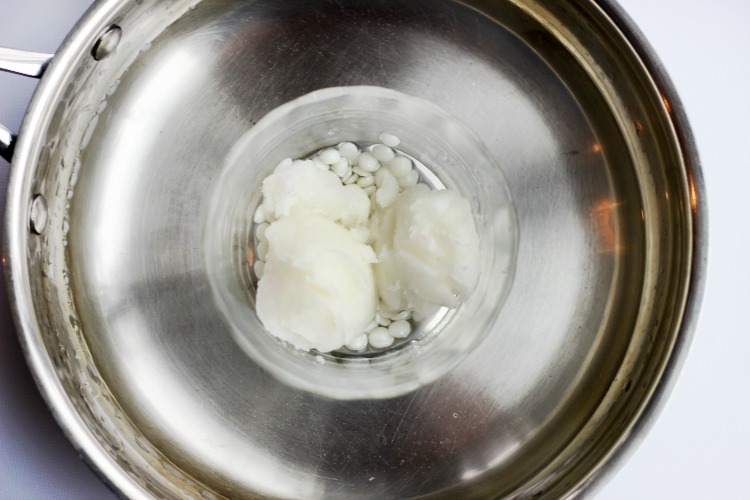 (I used a pan with about an inch of water and placed a glass bowl in the center with my ingredients)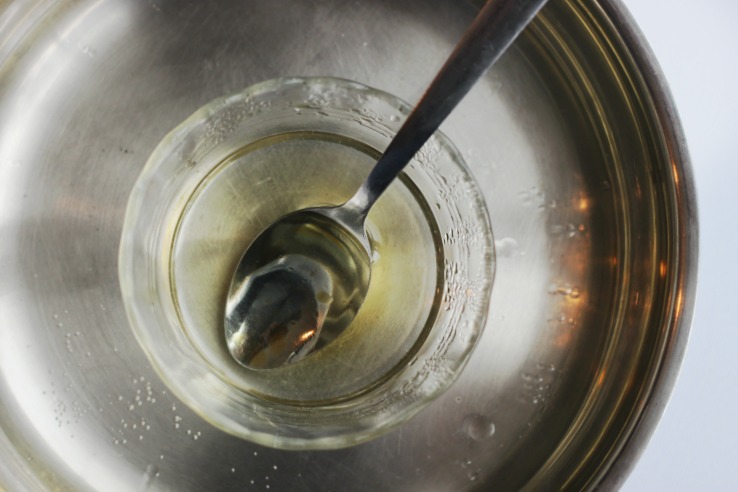 Stir until all of the wax pellets have melted. Remove from heat and stir in flavoring/scented oils.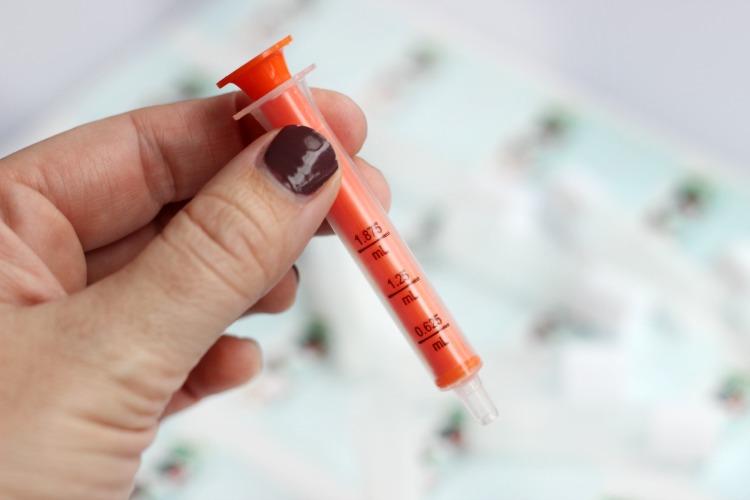 A medicine dropper works GREAT for filling easily filling the lip balm tubes. Fill to the top, wait about 20 seconds, then add a few more drops to really top the tubes off. There will be some settling as it cools.
Let your peppermint bark lip balm cool until set. Refrigerating them speeds up the process. Scrap the tops with a butter knife to smooth out any imperfections.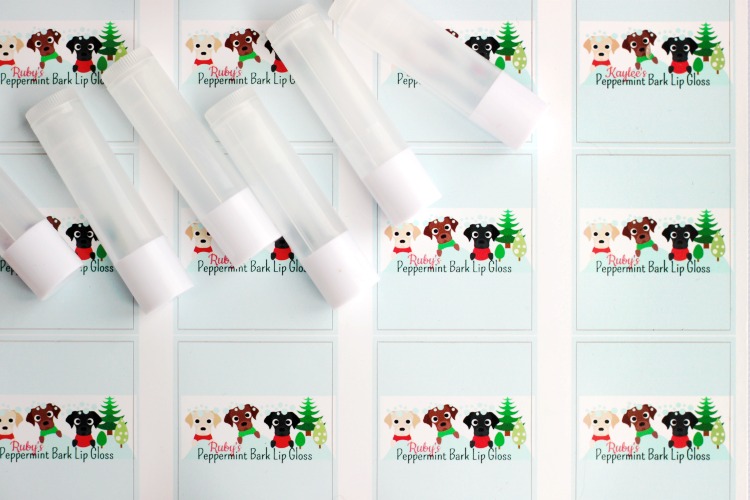 I designed these lip balm wrappers on Sticker You. I've used them before and have been happy with the results. I simply uploaded an image from this clip art pack, selected a background color, and added text.
FYI: The clip art was $2.00 and the labels were $9.99. But you don't have to go this route! You can create your own labels at home or have the kids decorate the lip balm tubes with Sharpie pens!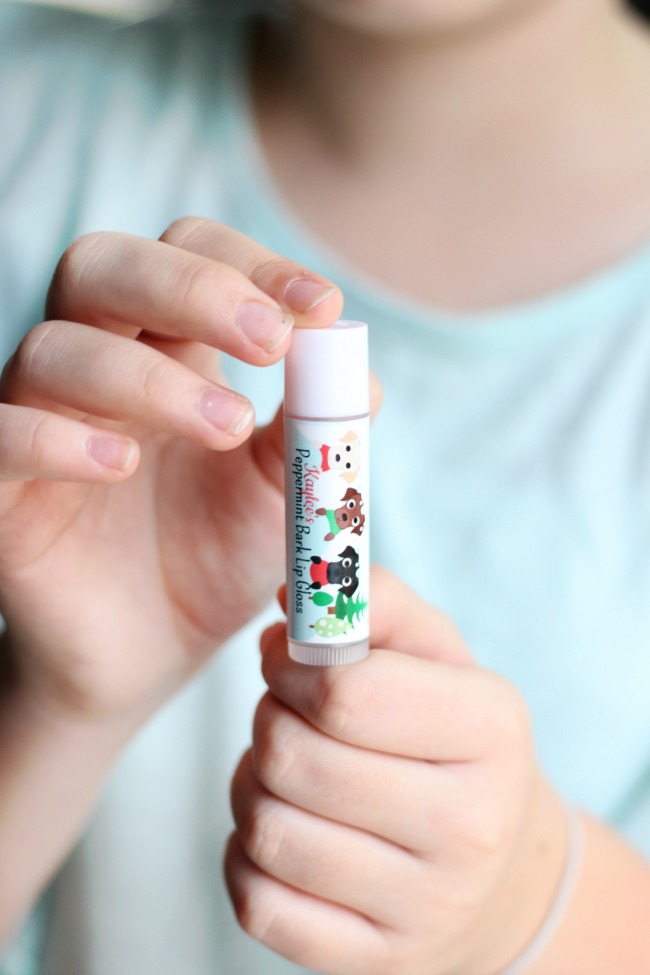 We made 2 batches and now they each have 8 tubes of gloss to give to their friends this year.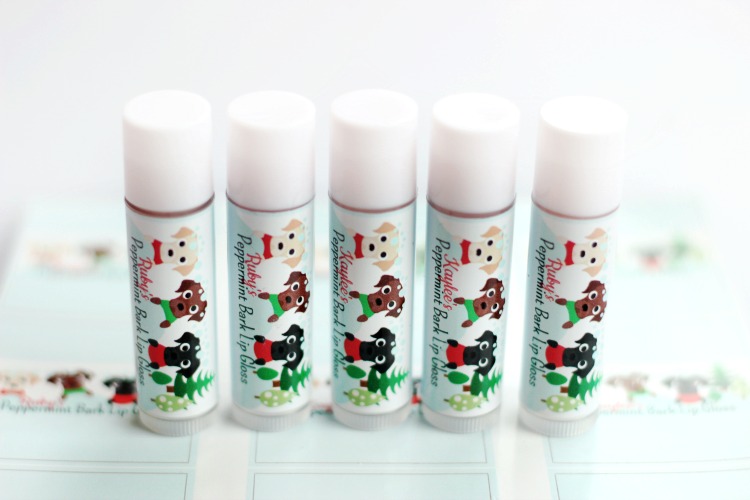 If you liked this homemade lip balm recipe you might also like…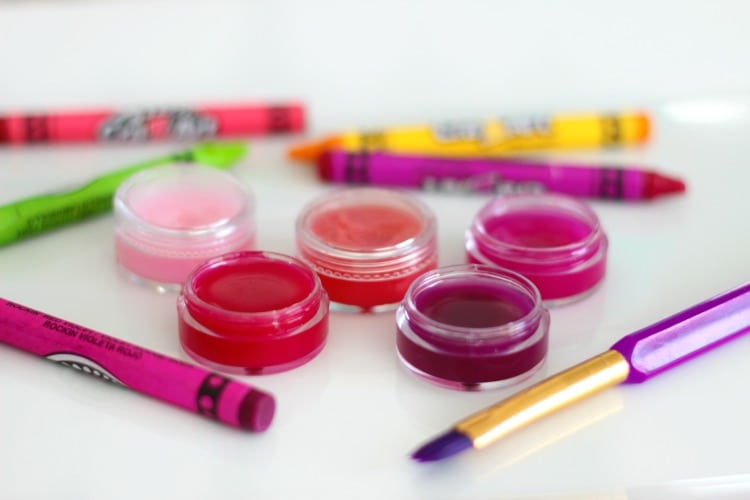 This colorful crayon lip gloss is made from coconut oil and crayons. That's it! Such a simple activity for kids to make. You can add scents if you'd like and make them any color of the rainbow depending on what color of crayon you choose!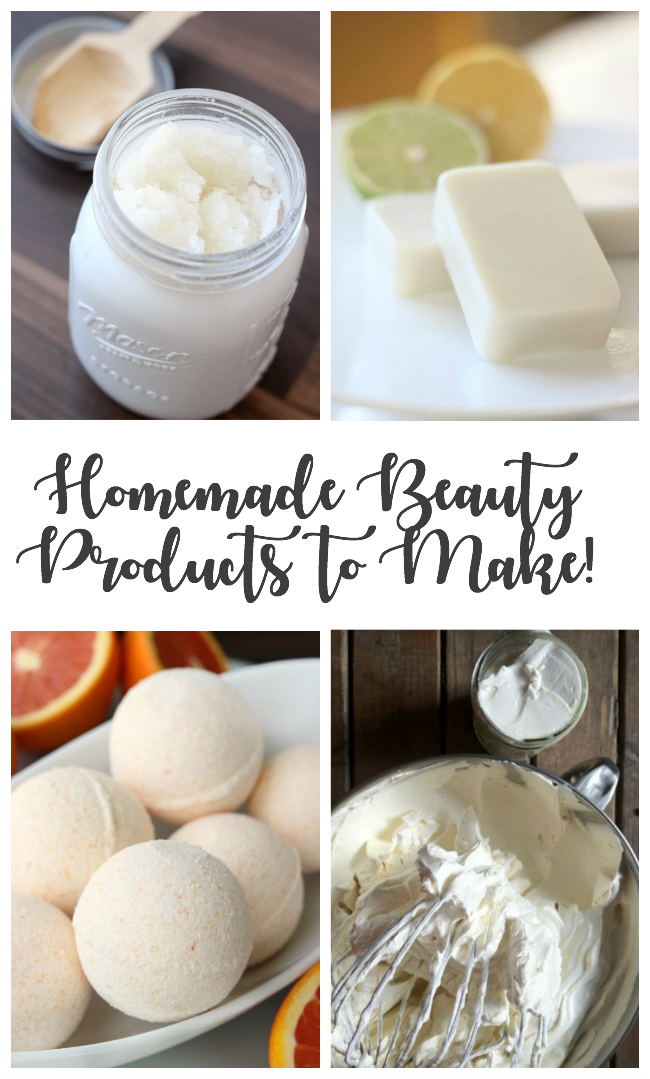 20 Homemade Beauty Products to Make
I love making and receiving homemade beauty products! Everyone loves to be pampered, but we don't always pamper ourselves. Here are a dozen recipes. Many that I have made, personally, and some that I've handpicked to share from other talented ladies online!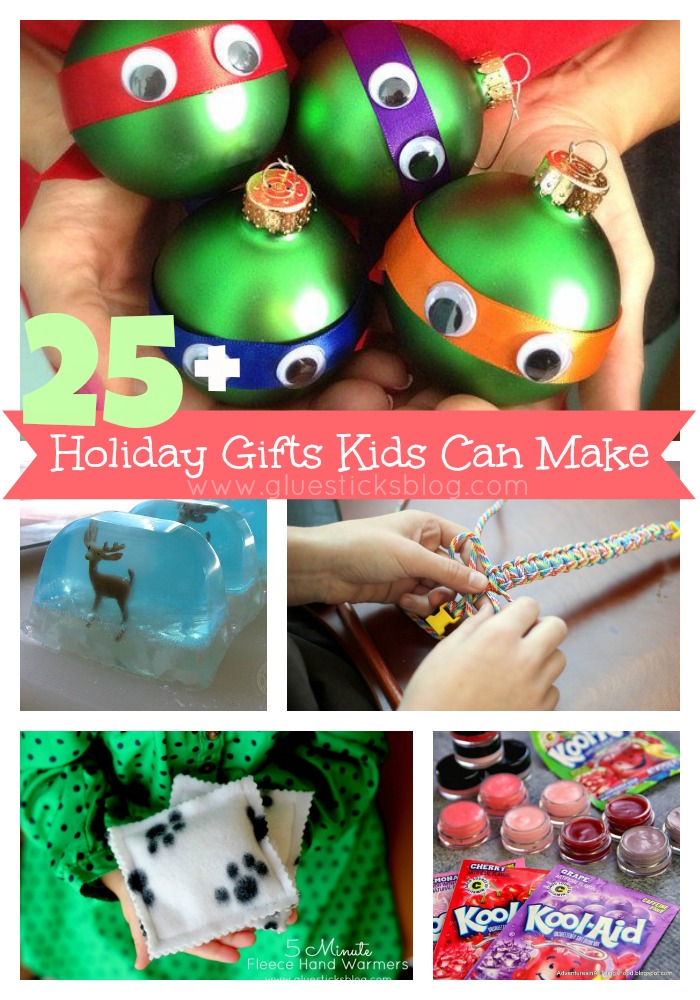 25+ Homemade Gifts that Kids Can Make
Over 25 gifts kids can make during for Chrismas presents! Inexpensive, simple, and heartfelt. Which ones will you make first?
Welcome! I'm Brandy, mother to 5 darling kiddos and a cute black lab named Toby. My husband is in the Coast Guard so we've lived all over the place, turning each house into a home. I love baking, sewing, making cute things with my kids, and sharing what I've learned with all of you!