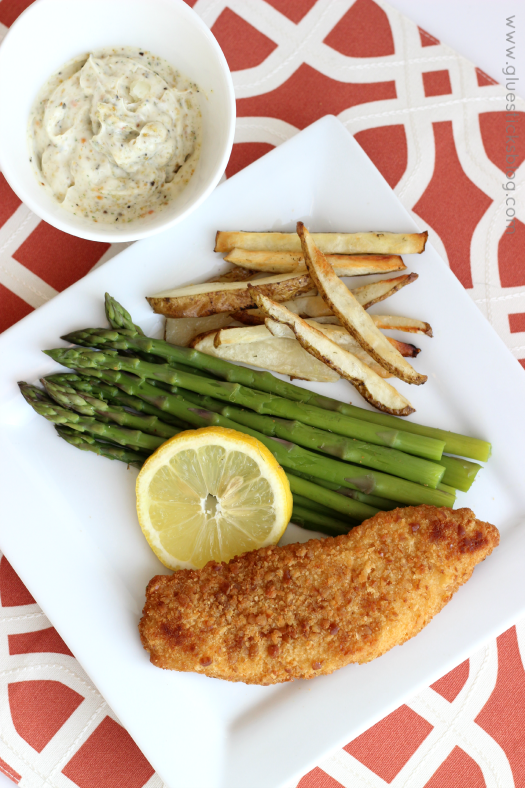 I really love the mild flavor of white fish like halibut and tilapia. When we lived in Alaska I cooked with it regularly and would use fish instead of chicken in many of my recipes. Fish tacos, pesto halibut, etc. Tilapia is less expensive and oftentimes easier to find now that we are living back in the lower 48. We enjoy grilling it and serving it in a variety of baked dishes too.
This pretzel crusted tilapia from Sam's Club  goes great with homemade fries and steamed asparagus. The best part? I can bake it all at the same time for a quick 30 minute dinner!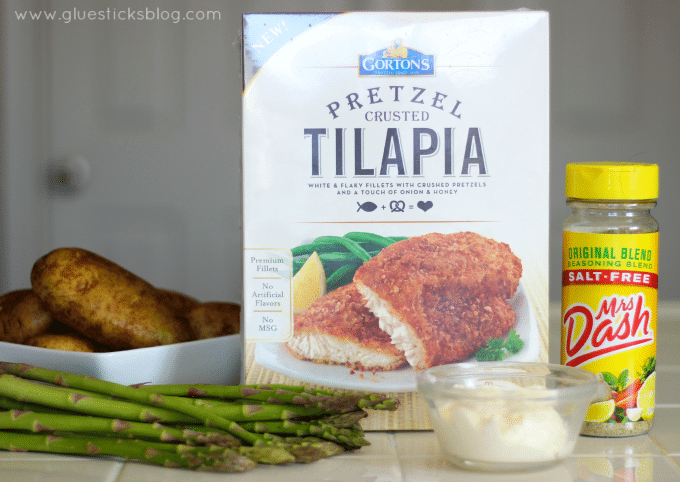 Pretzel Crusted Tilapia with Seafood Sauce & Baked Fries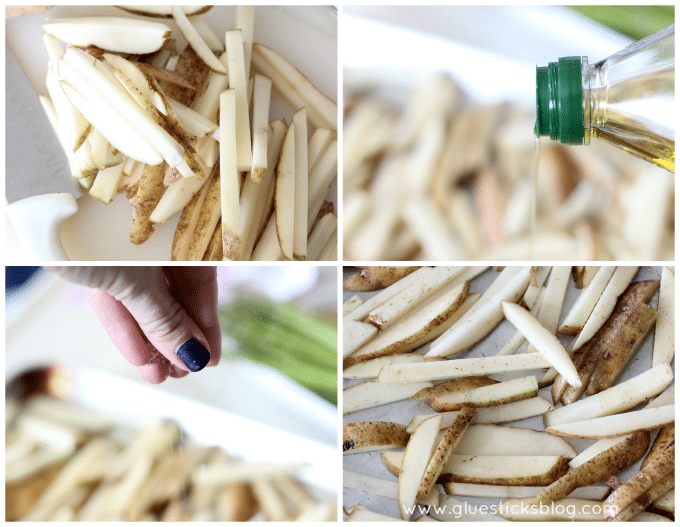 My kids love these fries. A good rule of thumb is to use one potato per person. Slice them nice and thin and arrange on a baking sheet. Drizzle with olive oil, sprinkle with kosher salt, dill weed, and garlic powder.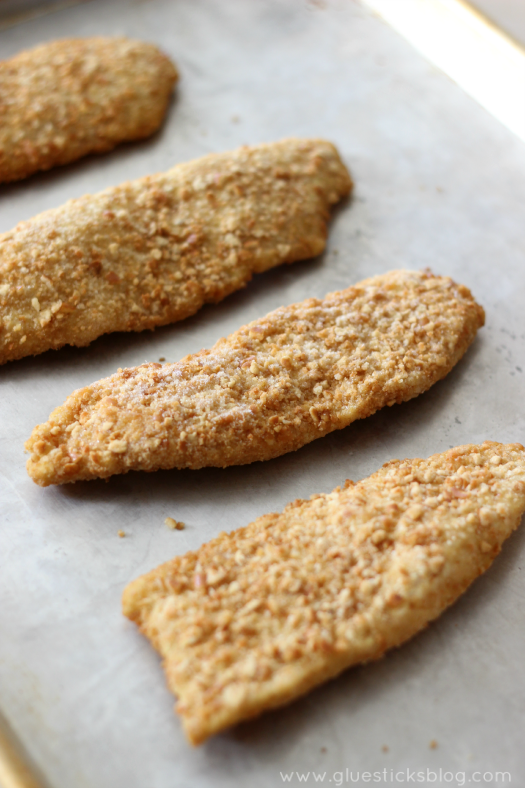 On another baking sheet arrange your Gorton's Pretzel Crusted Tilapia Fillets. Bake fries on the top rack and tilapia on the center rack at 425 degrees. If you have room to roast your vegetables at the same time, go ahead and do that, but I steamed my asparagus while everything else was cooking. Bake tilapia and fries uncovered for 21-23  minutes. At 15 minutes, turn tilapia and fries over and finish baking. Remove tilapia from the oven. Turn on the broiler and bake fries an extra 1-2 minutes until crispy.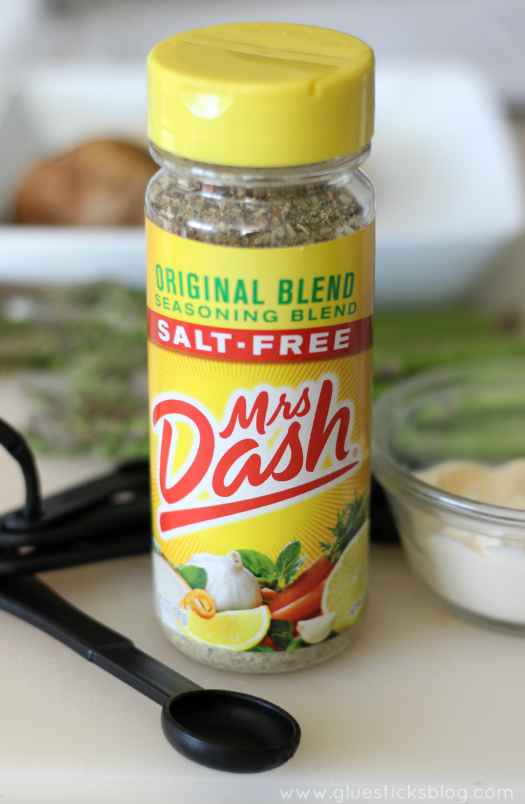 While the fries and tilapia are baking you can make a delicious 2 ingredient dipping sauce! This is so easy to make. I remember my grandpa using Mrs. Dash on everything. Chicken, potatoes, corn on the cob, EVERYTHING. Every time I use it I think of him.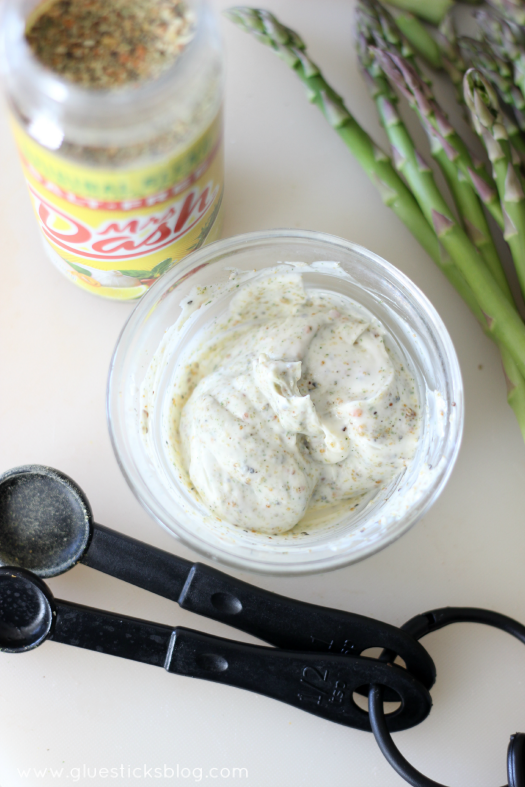 Mrs. Dash Dipping Sauce
1/4 c. KRAFT Mayonnaise
2 tsp. Mrs. Dash Original Seasoning
Mix together.
This sauce is fantastic for the tilapia, fries, AND asparagus. It would also be great for fish sticks! You might want to double the recipe.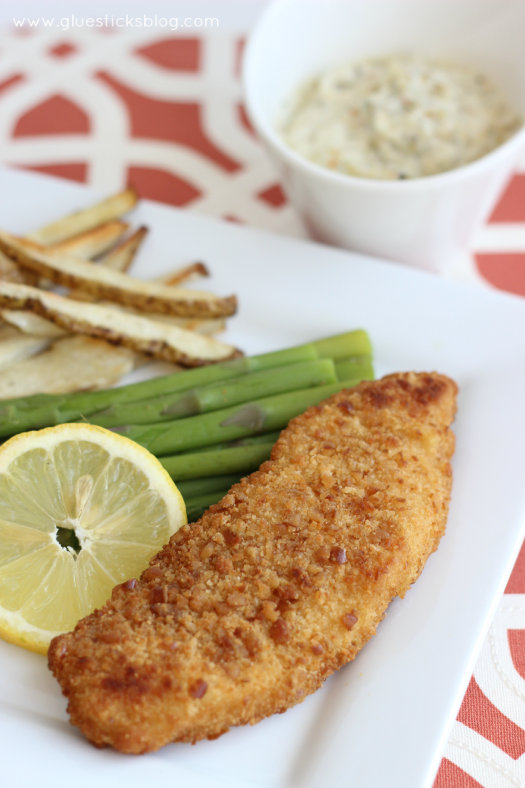 My favorite thing about the tilapia fillets from Sam's Club is that they don't taste "fishy" and they are individually frozen, ready to bake.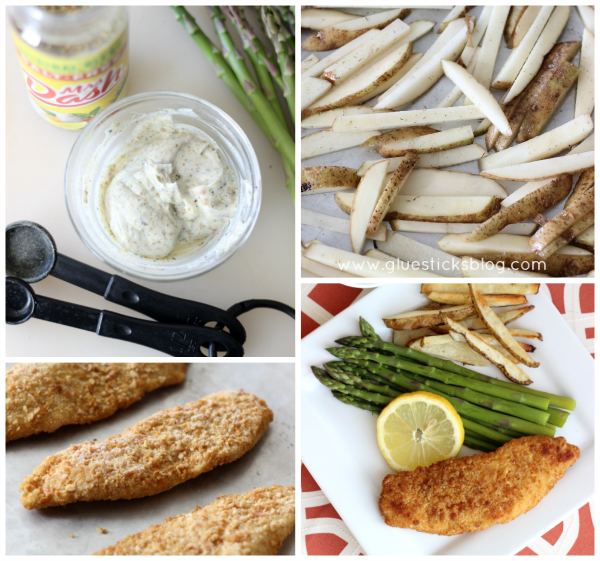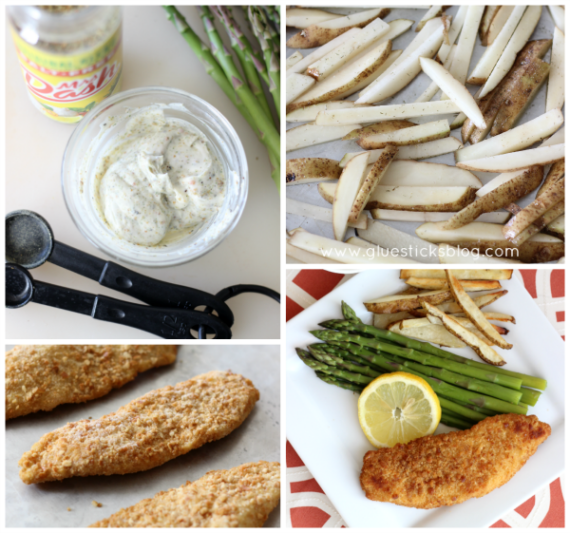 A delicious weeknight meal in about 30 minutes with just a few ingredients!