A collection of simple diy costumes for kids. Easy ideas to add to a dress up box for imaginative play or Halloween! Butterfly, Gru (Despicable Me) Mermaid tails, Poodle Skirts, Doc Mc Stuffins and MORE!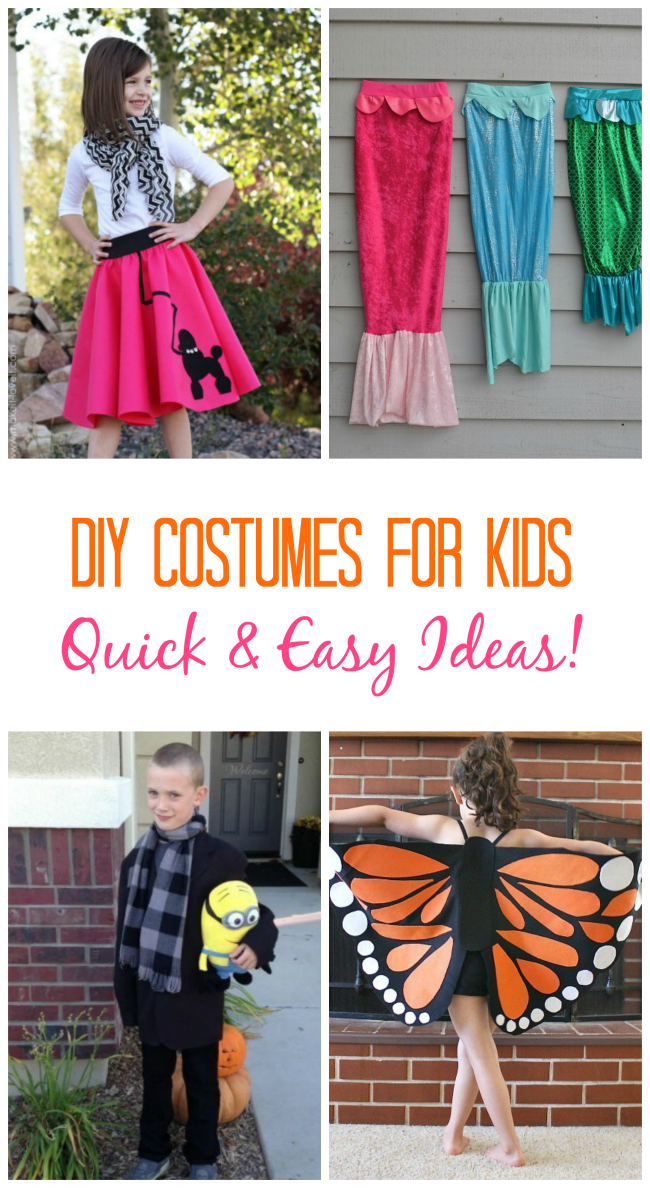 I love diy costumes for kids that can double as dress up clothes after Halloween. Ones that are simple to make and made from sturdy fabrics. I like coming up with homemade costumes, but don't always want to sew the entire thing so here are some darling costumes that fit the bill. Regular clothes that can be found in your child's closet or purchased to add to their school clothes this year with simple homemade pieces mixed in.
Simple DIY Costumes for Kids for Halloween & Pretend Play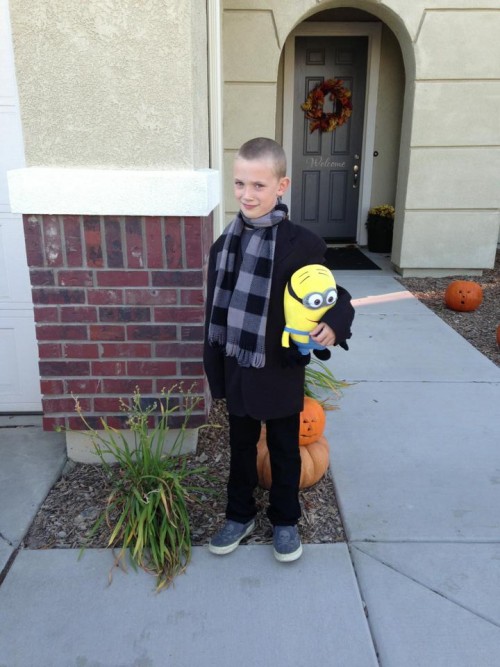 Easy Throw Together Gru Costume
Gru was probably the easiest costume I've ever come up with! And it was a HIT last year. Kids stopped him all night to tell him they liked his costume! He wore a pair of black jeans, a suit jacket with a grey shirt underneath. The scarf is one I've had since I was in high school. Glad I kept it! And of course, the minion. I ordered that from ebay and it came just in the nick of time! I've painstakingly sewed costumes for my kids over the years, but this simple costume (no-sew) is one of my favorites.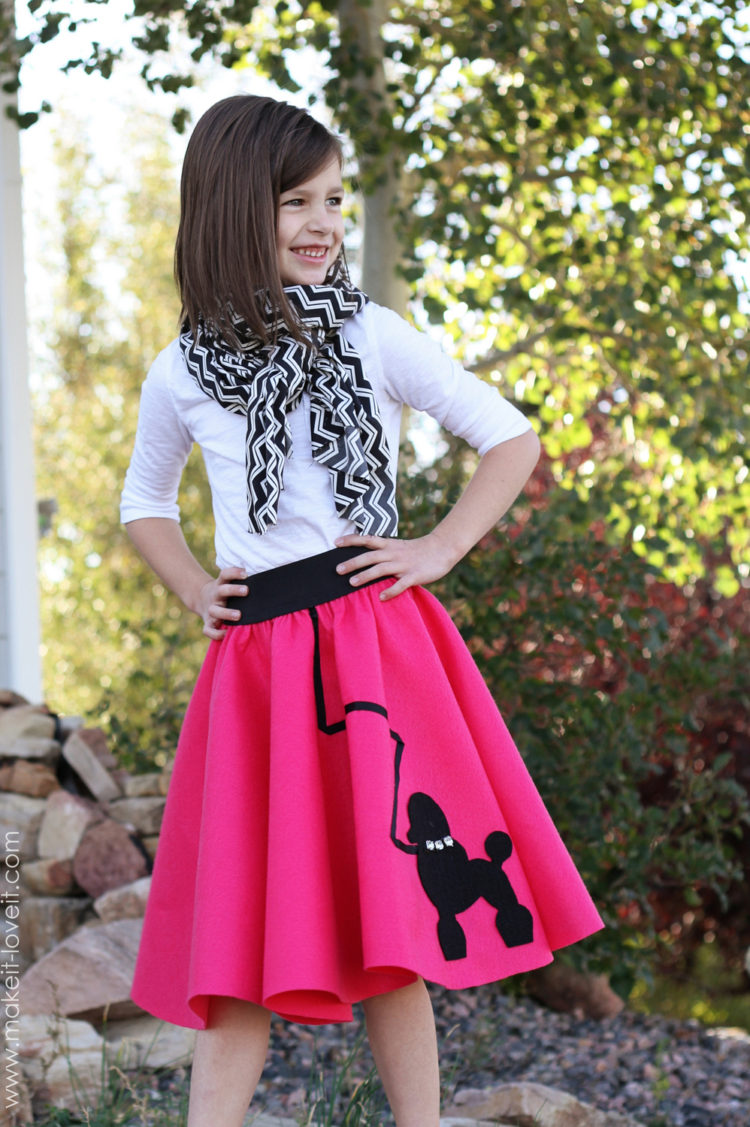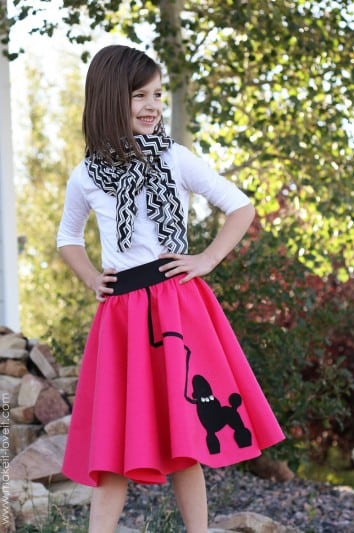 Poodle Skirt from Make It and Love It
I remember being a 50s girl several years for Halloween when I was a kid. Â A simple circle skirt and you are set! Ashley from Make It and Love It shows you how!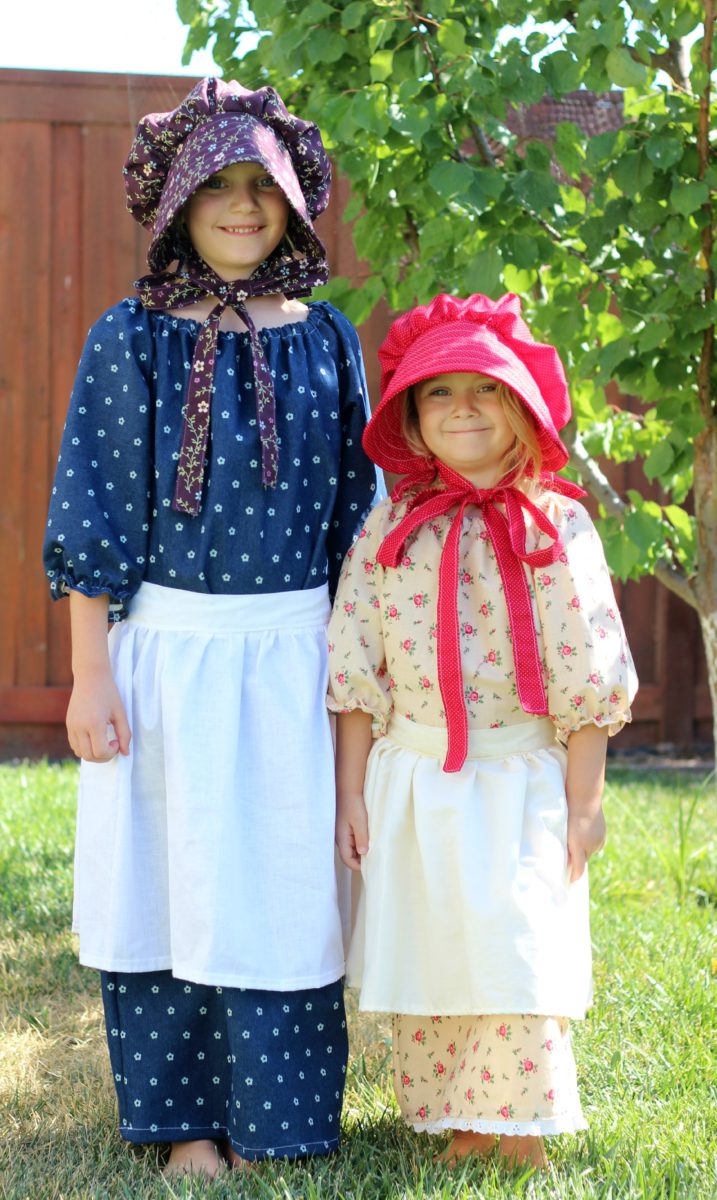 Pioneer Costumes for Kids
Links to easy tutorials for pioneer dresses, hats, and aprons!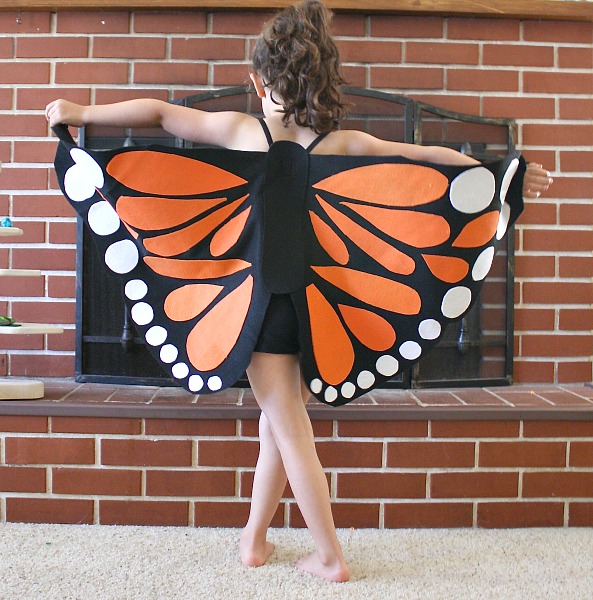 This is actually what Kaylee and Ruby are going to do for Halloween this year! Ruby requested a pink one and Kaylee wants to be a Monarch butterfly. I may sew the felt on instead of gluing, but I can see my little girls dancing and playing with these costumes for months to come!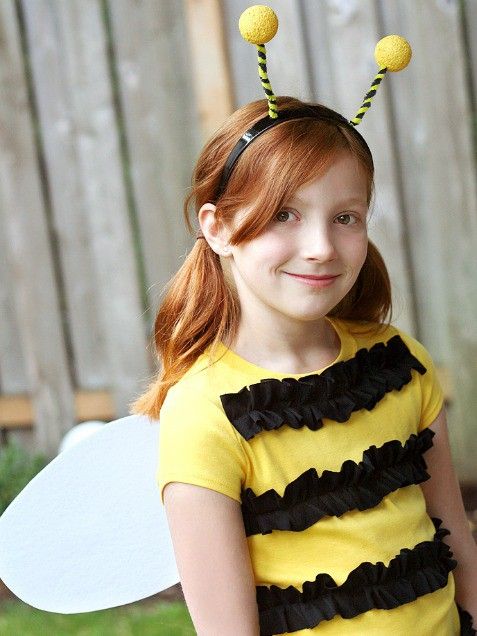 Simple, basic, and inexpensive. The perfect Halloween costume for any age. I love bumble bee costumes!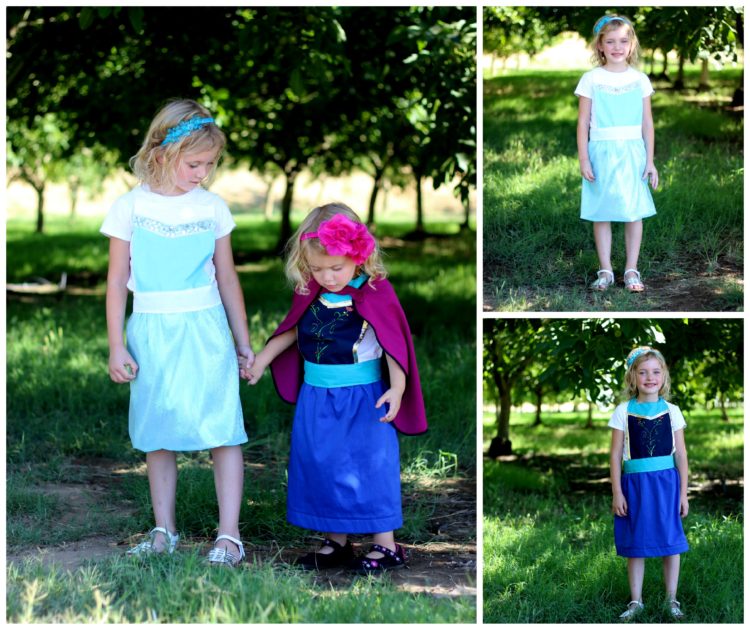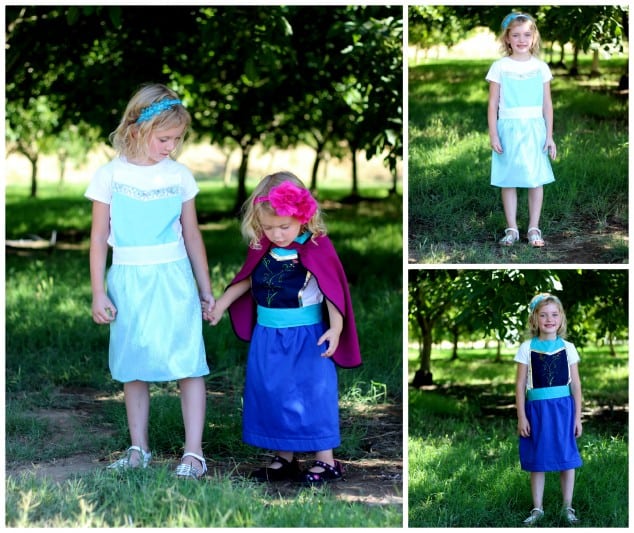 I'm sure there are a million little girls going as the sister from Frozen this year and lots of tutorials for how to make their costumes, but this one is probably the easiest. These princess aprons are simple to make and require basic sewing skills. No sleeves, buttons, zippers or snaps. Just add a shirt and leggings underneath! And after Halloween, throw them in the costume box or keep in the kitchen to use for baking and projects. Since they are made from sturdy cotton, they wash up beautifully! For 6 other princess variations, click here! (Belle, Ariel, Aurora, Cinderella's work apron and Cinderella's gown and Snow White!)

Vanessa, from Tried and True, shares how to make a darling dragon costume out of a sweat suit! Awesome.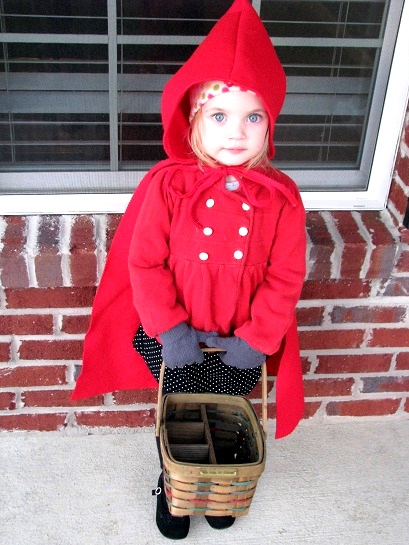 Here is another costume that you can make with felt. Everything else can be pulled from clothing your little girl already has! This was Kaylee's costume when she was 3 years old. She wore a polka dot dress and red cardigan and I made her a simple cape out of felt that took about 30 minutes. She still has the cape and wears it all the time! I used a pattern (Simplicity #5927) , but here is a free tutorial that you can use!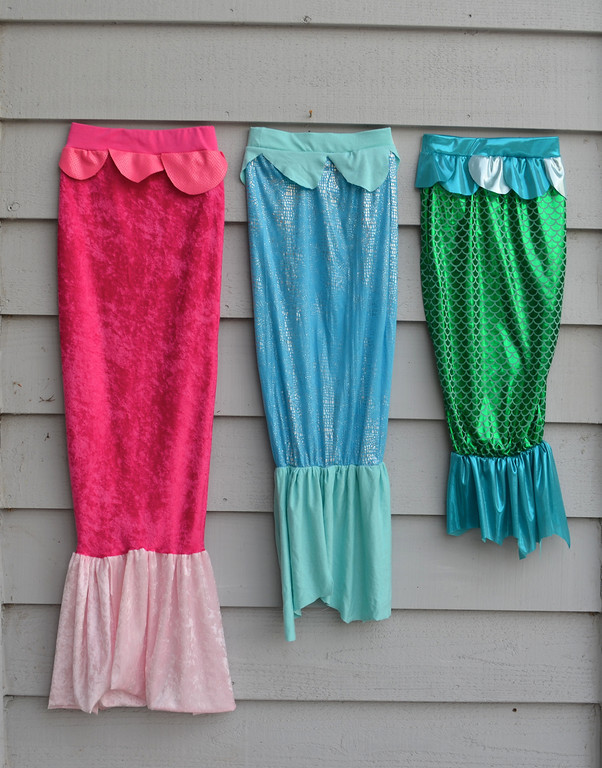 I've had this pinned for quite awhile and keep meaning to make them for my girls! What little girl wouldn't want one of these? ikat bag has created a wonderfully easy to follow tutorial that I can't wait to try. Perfect to throw over some leggings and add a long sleeved white shirt for Halloween.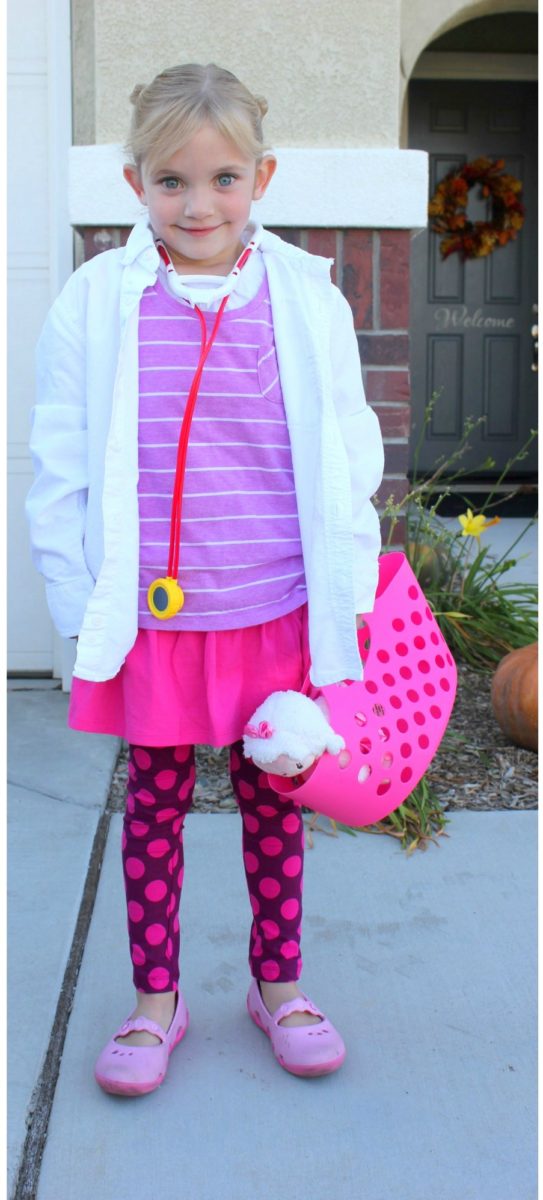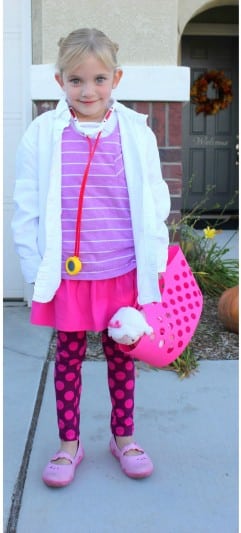 Doc McStuffins
Here is another no-sew costume using regular clothing items. She borrowed Aaron's church shirt for a lab coat and the shirt, skirt and leggings came from Old Navy. All items that were added to her school wardrobe after Halloween.