This homemade pioneer dress and bonnet are easy to make and so cute for little girls! A simple elastic pioneer dress, apron, and bonnet. Perfect for any Pioneer Day or Little House on the Prairie activity!

The kids are going to a Pioneer Day activity this weekend and costumes were encouraged. I knew the girls would love to have their own bonnet and pioneer girl clothing so we went "shopping" through my fabric stash.  These outfits were so easy to make and the girls adore them! They will get a couple of chances to wear them this summer. Not only to the pioneer day activity, but to Gold Rush days in Old Sacramento Labor Day weekend!
Homemade Pioneer Dress, Apron and Bonnet Costume for Girls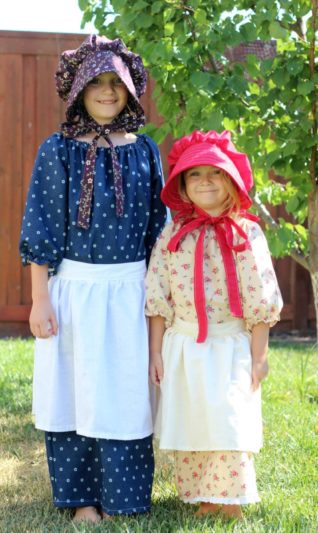 We love going to Gold Rush days; a fun California history weekend complete with gold panning, corn husk doll making, and blacksmith demos from folks dressed in period clothing. The boys are planning on dressing up too, but we were able to find enough things without having to sew costumes.
Here is how I created these darling homemade pioneer costumes for my girls: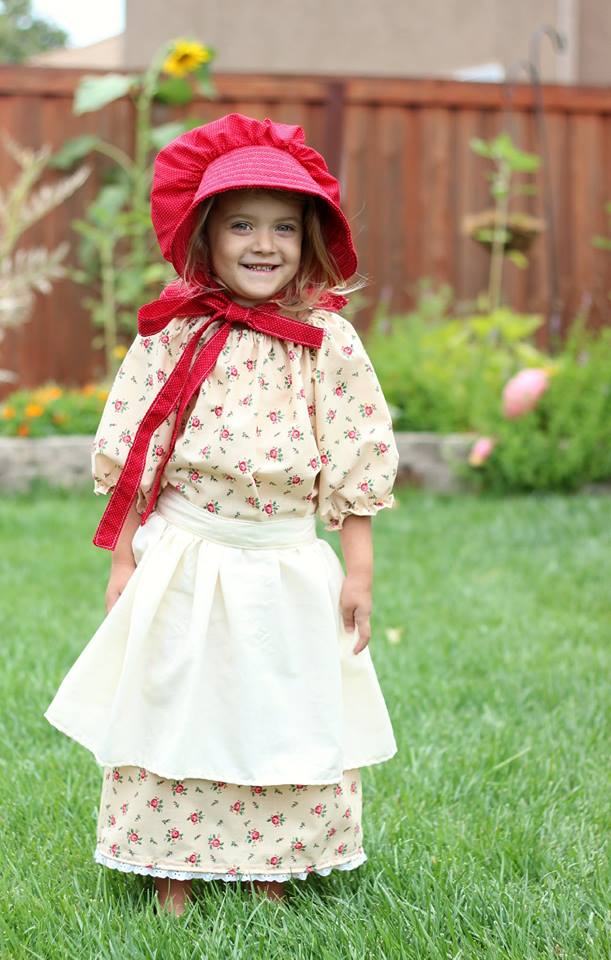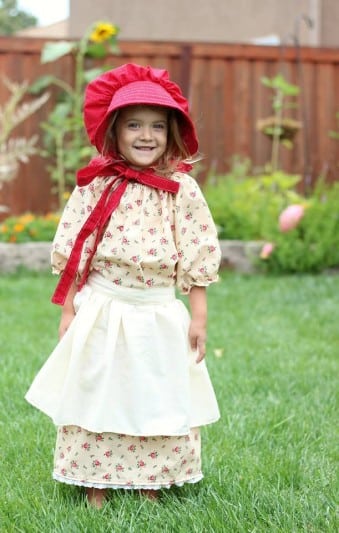 How to Make a Pioneer Dress
Once again I used my peasant pocket dress pattern that I got from Whimsy Couture. I've lost track of how many peasant dresses I've made for my girls. This pattern takes an hour start to finish and is a simple pull on elastic dress, nice and stretchy, and very comfortable. I made them with 3/4 sleeves and lengthened the dresses to the floor. It requires 1 pattern piece. SO easy.
How to Make a Pioneer Apron
A rectangle of fabric twice as wide as their waist measurement and long enough to go below their knees. I hemmed the bottom and sides, gathered the top to fit the waist, and added the ties. I sandwiched the apron front into the waist band ties similar to how I did it for our princess aprons.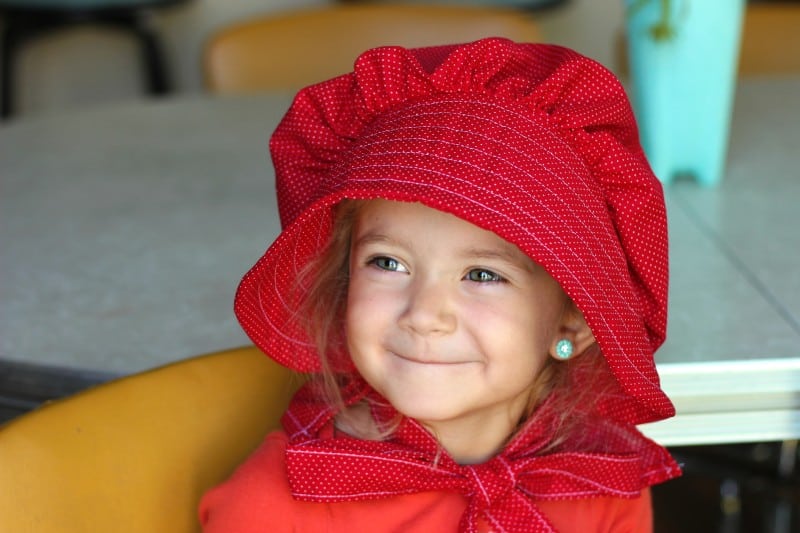 How to Make a Pioneer Bonnet
On my goodness, I can't get over these! I used a step by step tutorial from The Waag Blaag for the bonnets. They have elastic in the back to keep them snug around their little heads and long ties to make a nice droopy bow in front. Ruby's is a little big for her, but she still loves it and it will definitely keep her face shaded from the sun.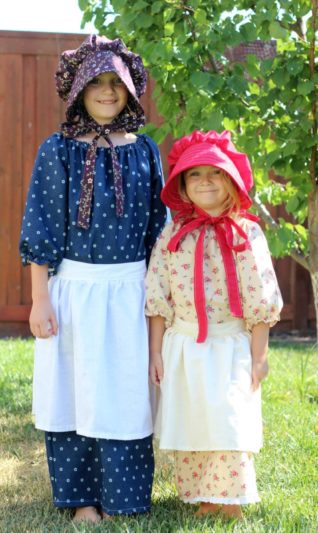 I mentioned how pioneers wore bloomers for their underwear and Ruby said that she would like to have some. As cute as those would be, I decided that I had to draw the line at making pioneer underpants. I think the bonnet, dress, and apron will work just fine for this year's festivities!