As a Step2 brand ambassador, I received this product in exchange for sharing what we love about it with you! All opinions are, and always have been, 100% mine.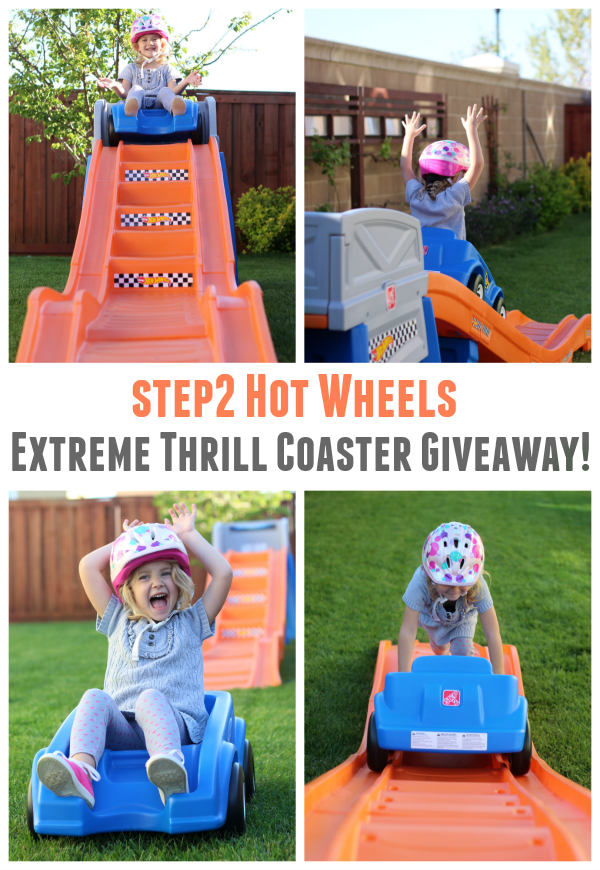 The kids have been out of school this week for Spring Break, and we have taken complete advantage of the weather! We made a trip to Santa Cruz, had park dates with friends, prepared the garden for spring planting, and added to our backyard toy collection with our
Step2 Hot Wheels Extreme Thrill Coaster
. The coaster was a HUGE hit even though it paled in comparison to the height and speed of the ones at the Santa Cruz boardwalk! The difference? This one fits into our backyard!
And guess what? I'm giving one away! Wahoo!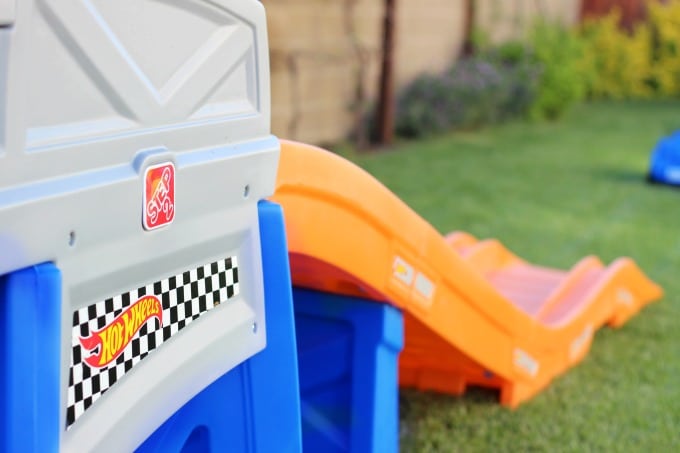 My husband set up the coaster at noon and the girls played on it until it was time for dinner. They laughed, they screamed, they fought over whose turn it was, and had an absolute great time.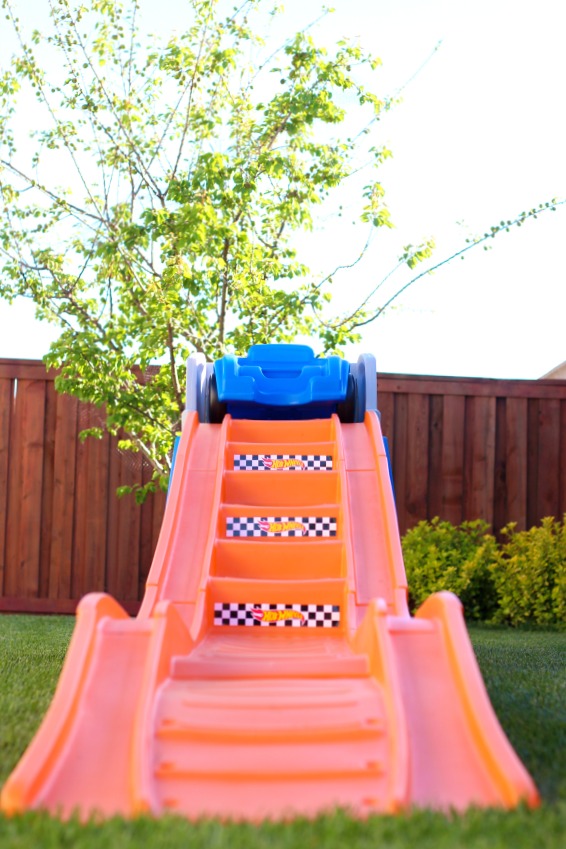 The coaster takes up a bit of space, but is narrow so it is easy to fit into a backyard. You will also need a bit of clearance at the end so that the car doesn't run into anything.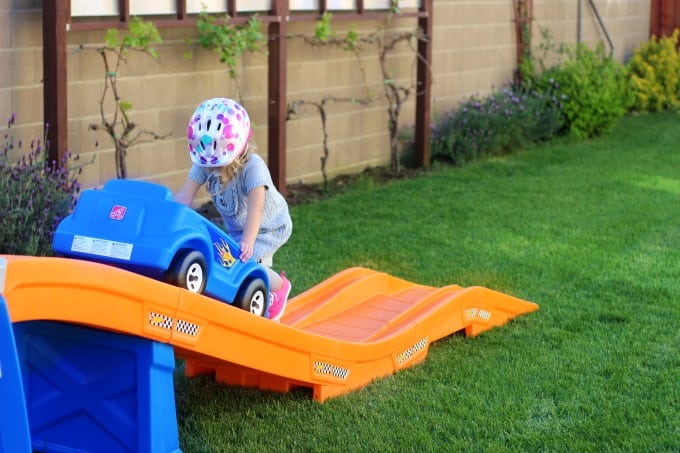 I love that they receive the thrill of going fast, while staying safe at the same time. The difference between the Hot Wheels Extreme Thrill Coaster, and the Extreme Coaster is that this one has a small hill at the end for extra fun! The steps along the track make it easy for kids to climb up, while pushing the car at the same time. Once the car reaches the top, it sits steadily on the track while the child climbs in! The car has a high seat back and foot rests that are perfect for ages 3 and up.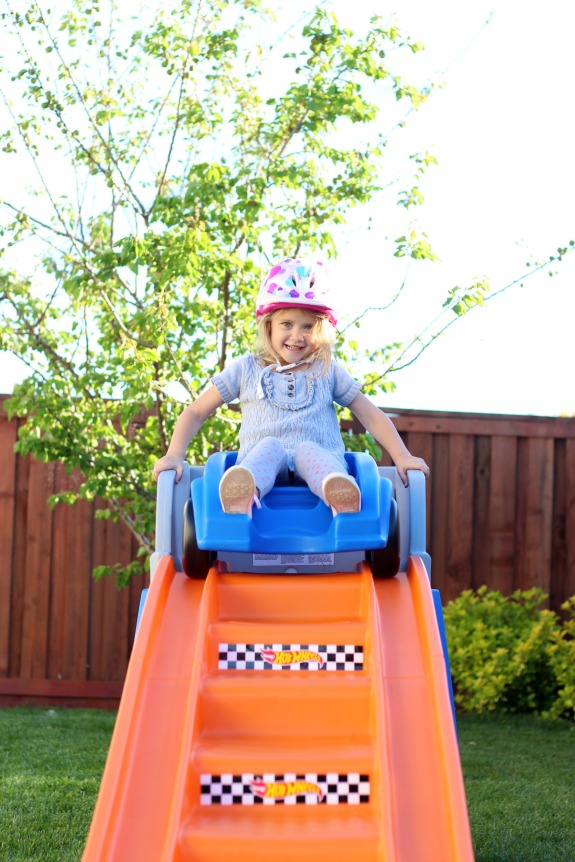 Our coaster has been such a hit (with all 4 of our kids!) as well as all of their friends. Even the big kids have taken it for a ride, pushing the weight limit to the max! (75 lbs.) It also may or may not support a grown man…ahem…dad.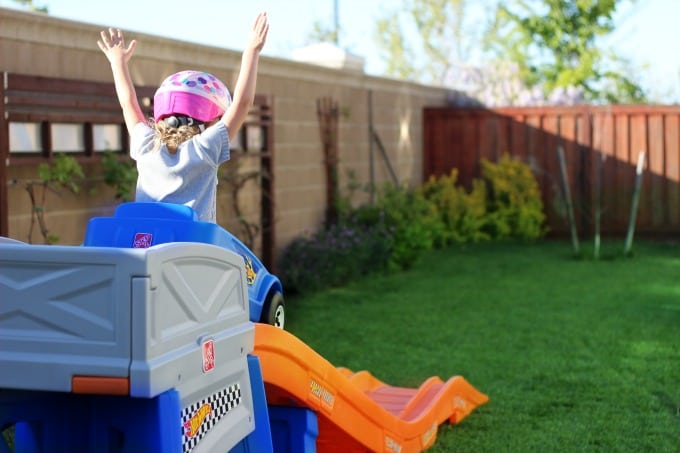 I see this getting use for years and years. Like all toys we have from Step2, the coaster is built to last with durable poly construction and was made in the USA.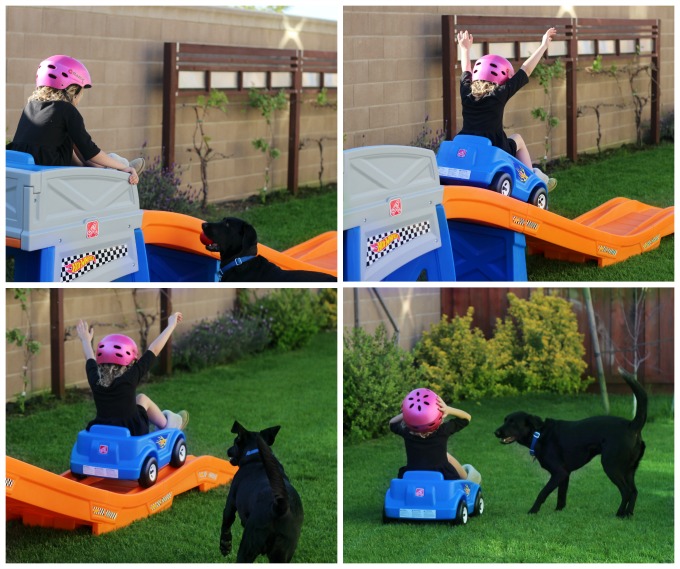 The only obstacle in coasting across the yard is the dog. If he sees one of the girls go down, he is there to chase the car down. Every. Single. Time. Ha!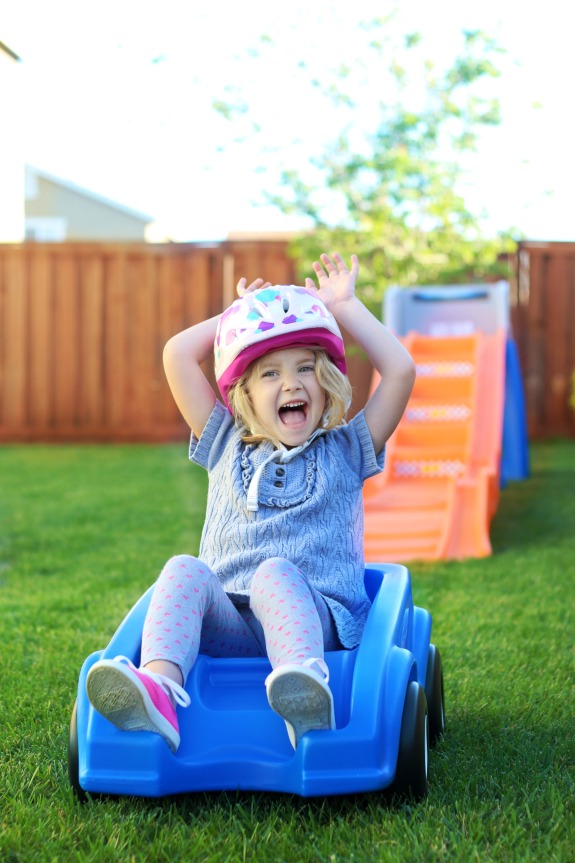 I am so excited to be able to offer a
Step2 Hot Wheels Extreme Thrill Coaster
to one of you ($329 value), I can't even stand it! Entering is easy using the widget below! Good luck!
Please note that this giveaway is only open to residents of the contiguous United States.
a Rafflecopter giveaway
I received this product as part of an ambassadorship with Step2 in exchange for my honest opinion.