Traveling with your pups anytime soon? Our travel bag for dogs list includes the basics that you'll need for a fun weekend away.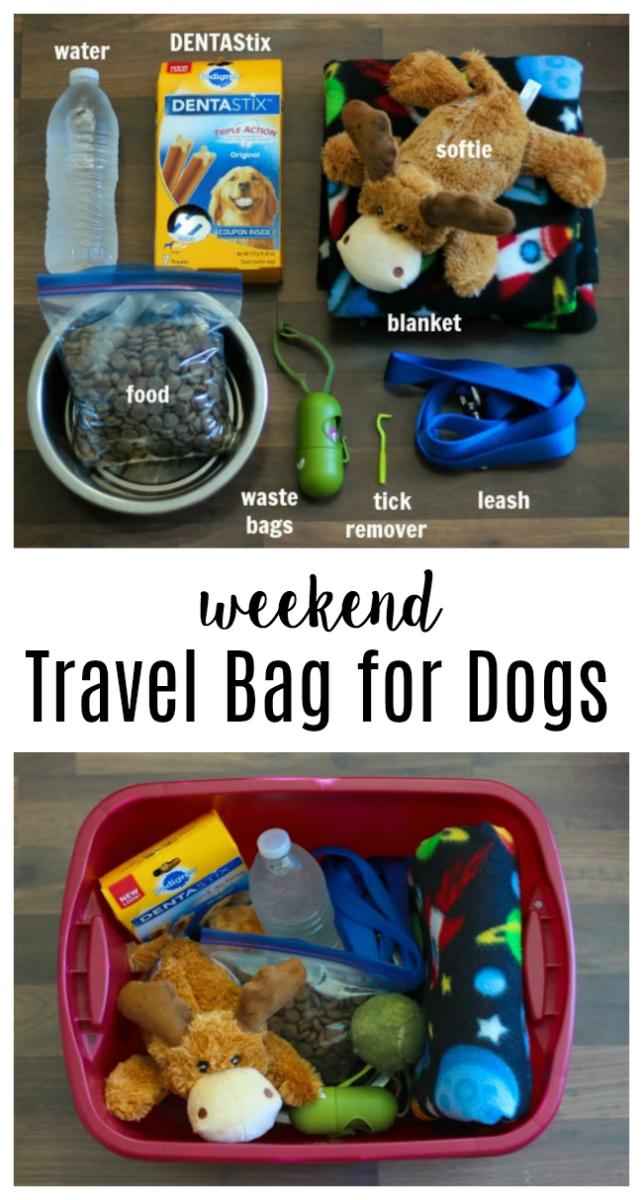 One of the best parenting decisions we've made was to adopt a pet into our family. Toby has brought more joy than any toy, backyard play structure, or monetary item we could have purchased for the kids. His personality, lovability, loyalty, and companionship have entertained us all!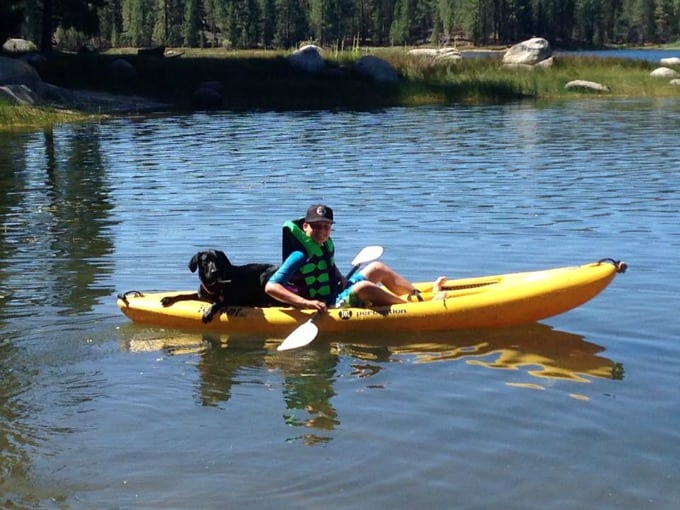 We aren't always able to bring him on vacation with us, but when the opportunity arises, we pile all of our gear in the car, including his tote, and set off for a fun weekend.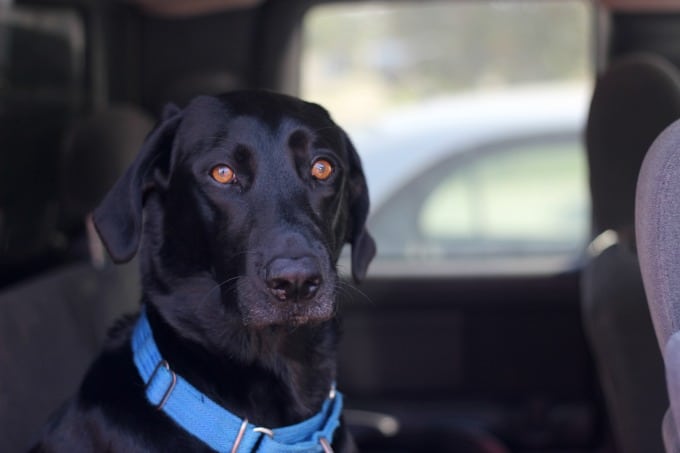 The most memorable trip with Toby was the 4 days we spent at Antelope Lake.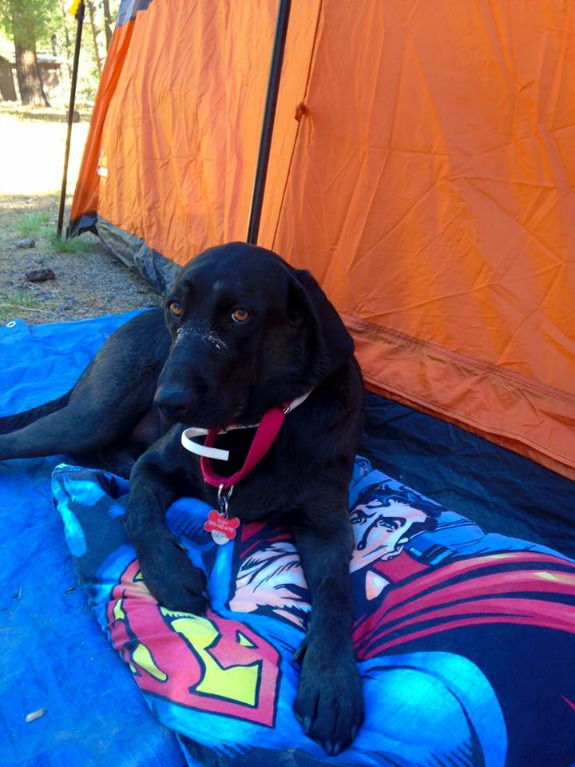 He is a Black Lab, and they LOVE water. We spent hours at the lake; swimming, kayaking, and relaxing, and he was right there the whole time.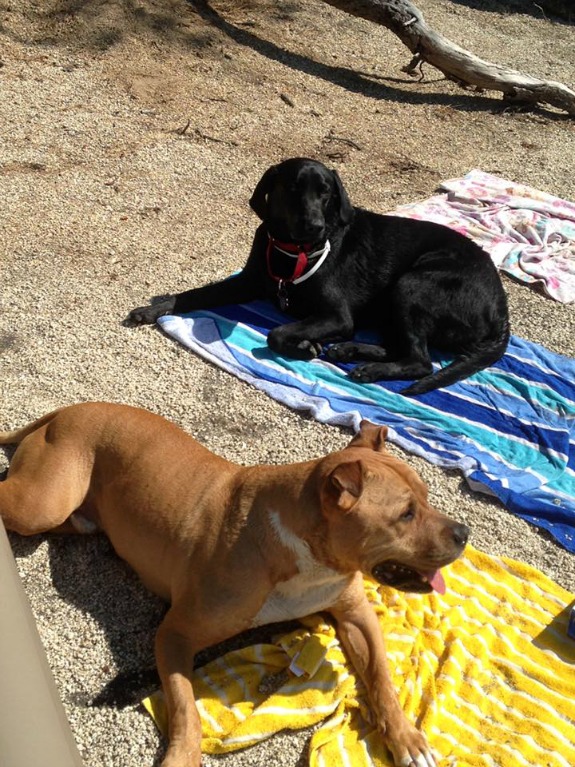 Our friends brought their pup, Malcolm, and the two had a great time hanging out and stealing each other's chew toys. We kept commenting to each other how it was a dream trip for the dogs and we were so glad that we brought them along.
Travel Bag for Dogs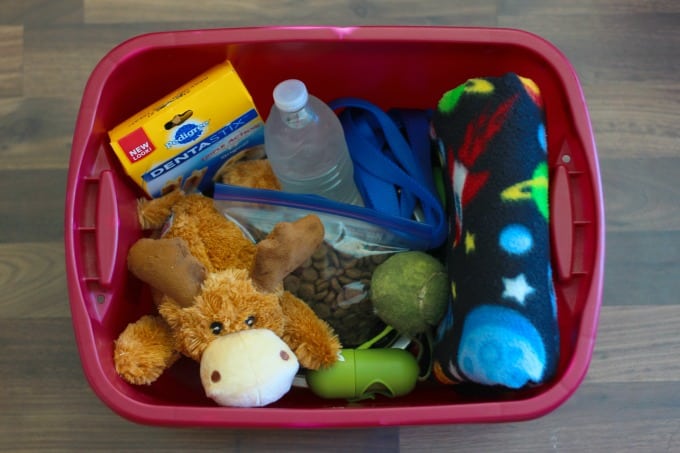 Packing for Toby is pretty straightforward. For a bed, we bring a couple of pillows with pillow cases on them and lay them side by side with a fleece blanket wrapped around them. Inexpensive, easy to pack, and easy to clean!
Here are the other items in his "Doggy Bag" err…tote: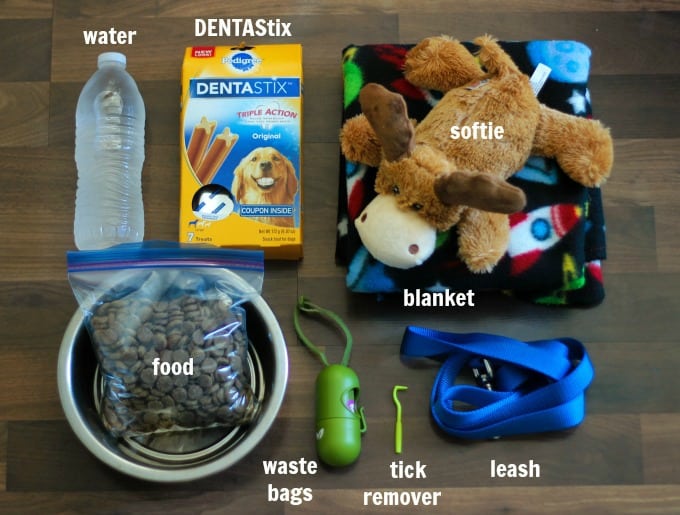 Water:
Just a bottle for the car ride. Once we get there, he can drink from the water supply.
PEDIGREE® DENTASTIX™: These are great for cleaning teeth and freshening breath. Toby likes the flavor and views them as a treat so they are a great multifunctional thing to have on summer road trips.
Softie: Toby is all about his toys and will carry them all around.
Blanket: To lay on in the truck and to use at night while camping.
Food: One quart size bag per day, along with a bowl. He usually eats less, but it's better to have a little extra.
Waste Bags: For obvious reasons. Everyone appreciates owners who pick up after their dogs.
Tick Remover: Toby has had ticks in the past and this is an easy way to remove them.
Leash: Most trails, if they even allow dogs on them, require dogs to be on a leash. We also put him on a leash during bathroom breaks while on the road.
Other items that need to be packed separately: dog bed, kennel
More Doggy Related Posts
Make Your Own Frosty Treats for Your Dog
Homemade Dog Toys from Bark Post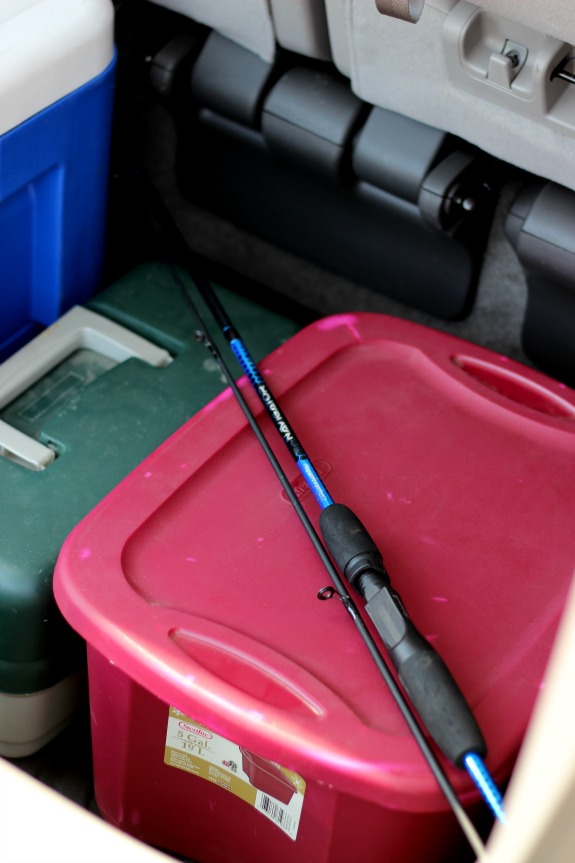 Everything Toby needs for a weekend away easily packs into the back of the van or truck. Truth be told, he's the easiest traveling companion in the family. He doesn't complain or ask, "Are we there yet?", he gets along with everyone, and packs the least amount of luggage!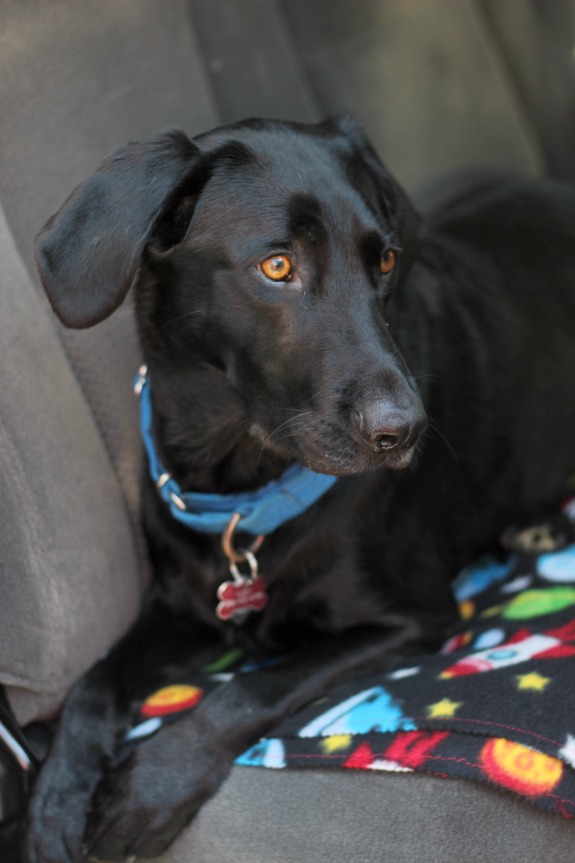 What's the last vacation that your 4-legged friend accompanied you on? I'd love to hear!
I was selected for this opportunity as a member of Clever Girls and the content and opinions expressed here are all my own.