Looking for summer fun for the whole family? If you're in the Sacramento area be sure to check out Raging Waters for the best water slides, wave pools, and water fun around!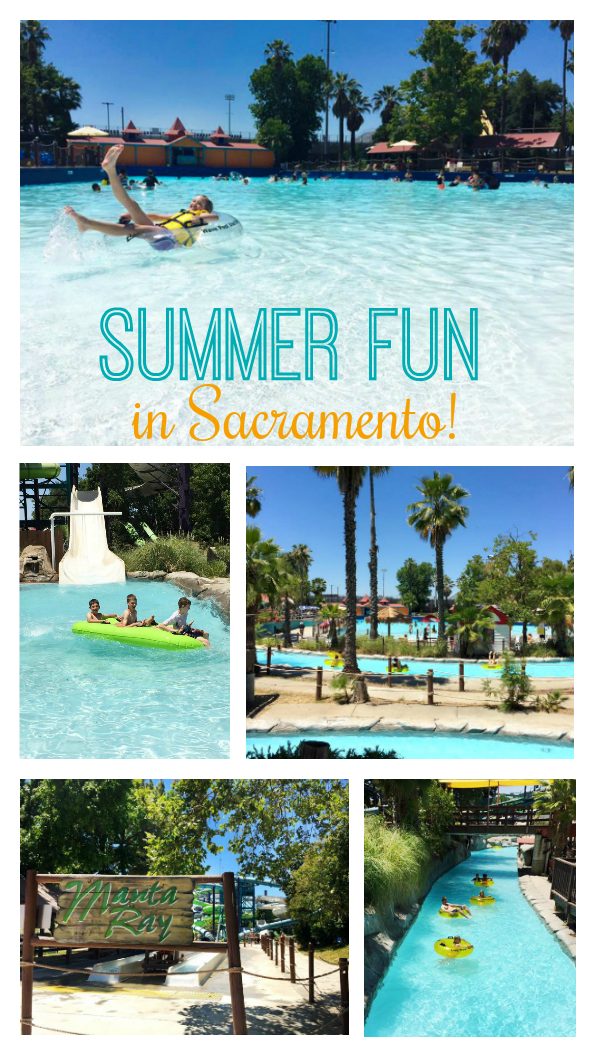 One of my favorite places to go as a teen in the summer was Water World. Water World was the local water park in Sacramento and it was THE PLACE to beat the heat. I even worked there the summer after my senior year of high school. 17 years later (gulp), and with 5 children of my own, I decided that it would be a fun place to visit before move to Virginia at the end of the month. After all, we only live about 45 minutes away!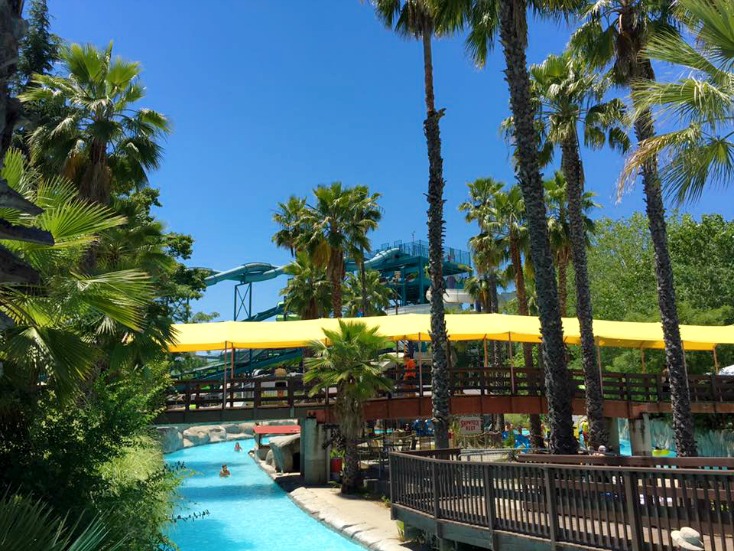 I'm not sure when the name changed, but somewhere along the line it became
Raging Waters Sacramento
. As we walked in I wondered if it still had all of the slides and attractions that I loved. Guess what, it looked exactly the same!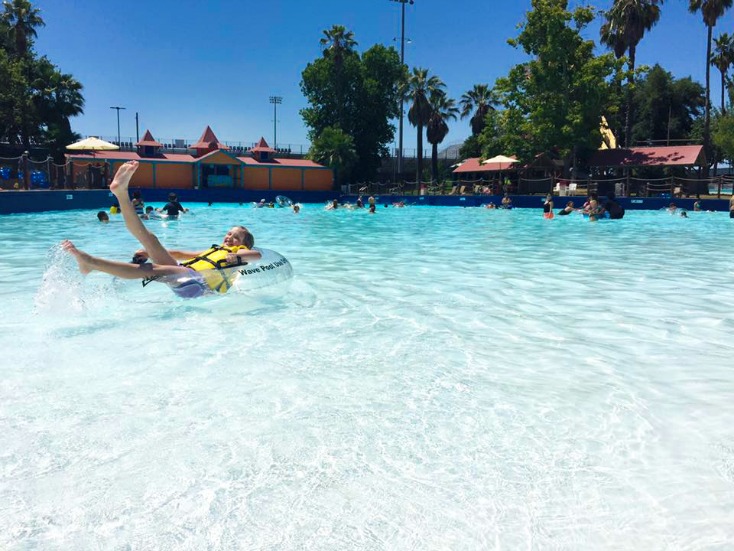 Breaker beach was still there! The girls loved floating over the waves. Even baby Mac had fun splashing around in the shallow end.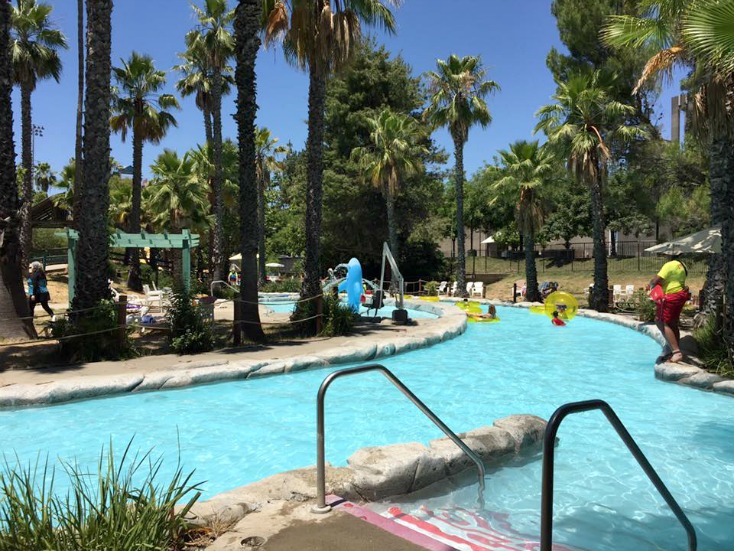 The Lazy River is now called the Calypso Cooler and was a great place to float and take a break from walking around.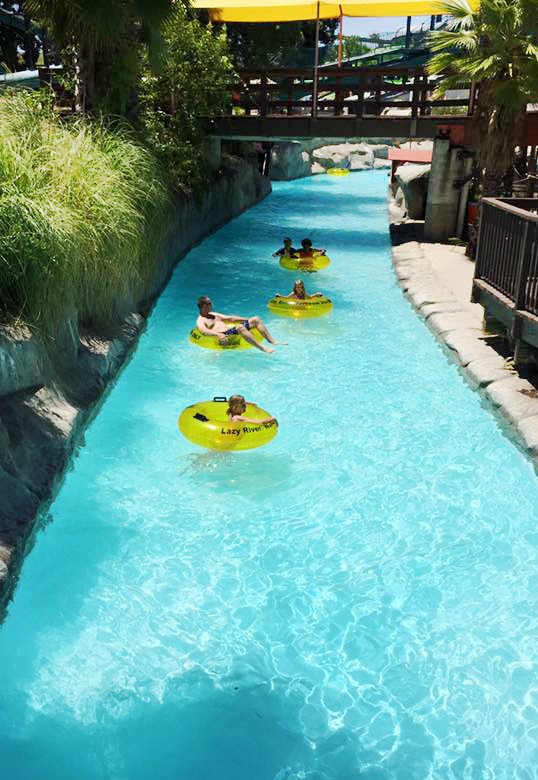 It's an 800-foot-long lazy winding river, perfect for the entire family.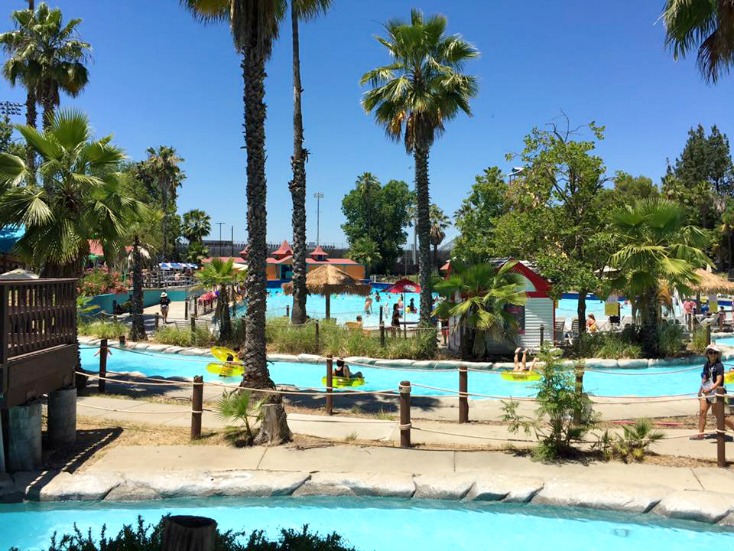 As a parent, I noticed more than I did when I was a teenager, only concerned with my own well being and good time. I was impressed with how clean the park was and the availability of free life jackets in all sizes. They even had infant jackets, just the right size for Mac.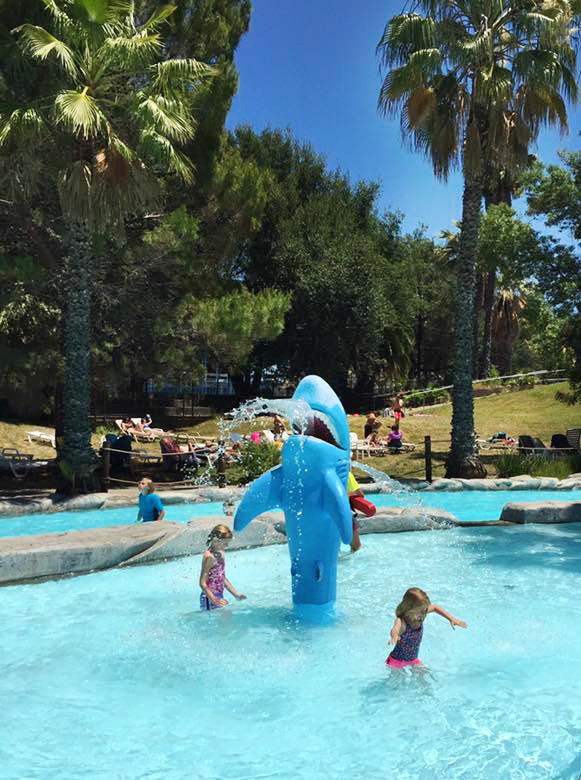 Right off of the Calypso Cooler was a tiny pool for toddlers. Ruby and Mac loved hanging out here. There was also a large kid slide area at Treehouse Reef. Ruby wasn't tall enough to go on any of the larger slides and raft attractions so these were perfect for her.
My FAVORITE part was, and always has been, the raft slides! And they're all in the same exact spot with the same names!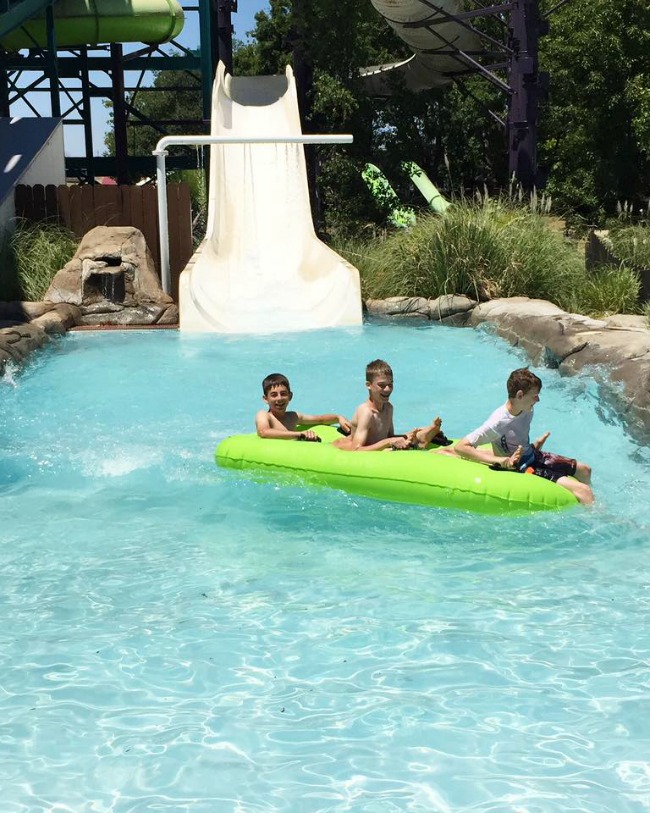 The Great White was brand new when I was a teenager and is still one of my favorite rides. It's the tallest, fastest inline water luge in Northern California. Two new attractions that I hadn't been on before were the Dragon's Den and Honolulu Half Pipe. Kaylee convinced me to go on the Dragon's Den with her and we had a blast! You pretty much catapult through 5 stories of darkness and then plummet out of a waterslide drain, haha. It was so much fun. I refused to go on the Honolulu Half Pipe which is a four-story mammoth wave that begins with a steep entry onto the nearly vertical surface, providing riders with the thrill of "free falling," as they barrel down the wave at a crazy speed. Dallin and his friend had a great time on this one and even persuaded Kaylee to go. She said it was SO SCARY, but went on it several times!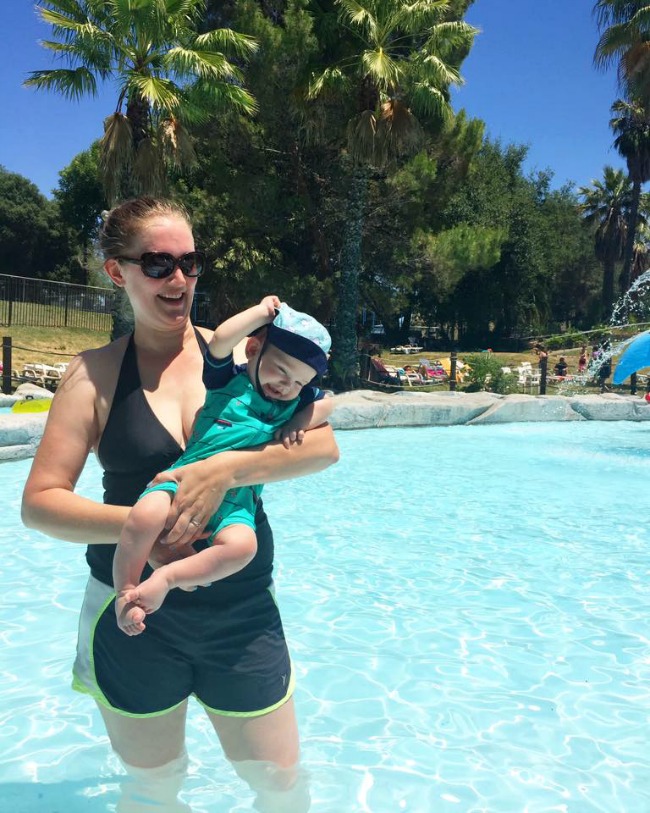 We couldn't have asked for a more beautiful day to be out in the sun. 80 degrees, a light breeze, and blue skies! I'm so glad we took the time to come here as a family. All four kids asked when we were going to come back. Unfortunately, this was a one time trip, but we assured them that Virginia would have fun water parks too!
Save $8 on your ticket to Raging Waters Sacramento this summer by using my promo code: GlueStickSBlog17 Click here to get your tickets today!