Road trip activities and printables for kids! Activity pages to print, road trip binders, and easy on the go snacks from a family who has has traveled around the United States.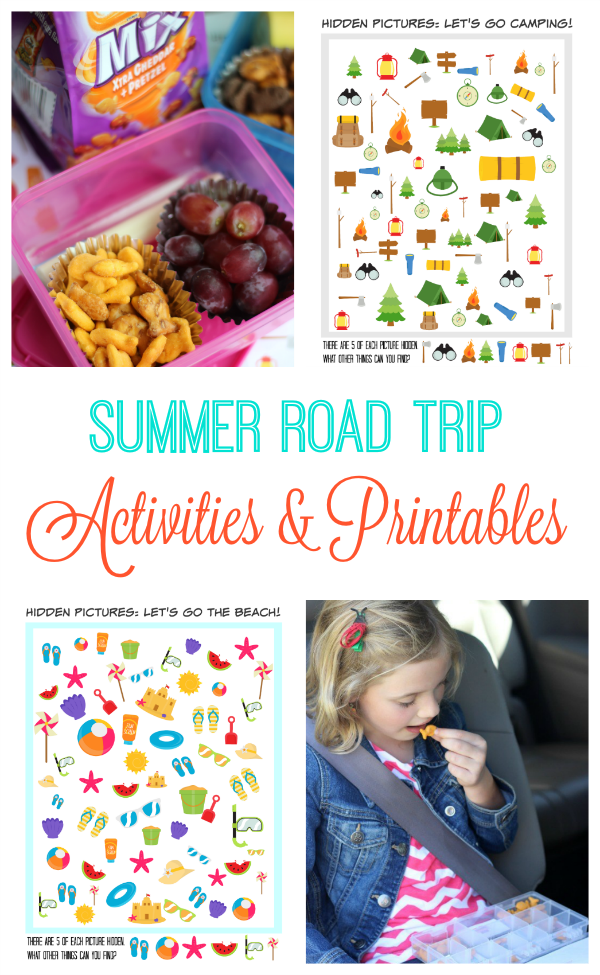 Are you planning any road trips after school ends for the summer?  We are! We are heading to Idaho for a family reunion and then to Alaska to visit my husband's side of the family. Fortunately, we are flying to Alaska and not road tripping it this summer. But we have in the past! Oh, man we have in the past. Our kids have logged in thousands and thousands of road trip miles across the United States!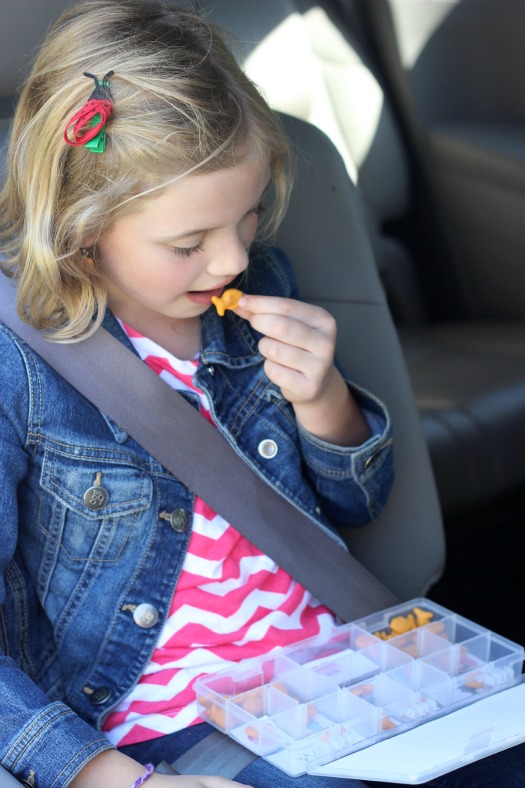 Summer Road Trip Activities & Printables
Our kids have logged in a lot of road tripping miles over the coarse of their short lives. California to Alaska, Alaska to Ohio, Ohio to Utah (multiple times), and Ohio to California. This leads to a lot of planning on my part to make sure the kids have what they need to minimize stops along the way. When we were preparing for the big move from Ohio to California I prepared a Road Trip binder for each child.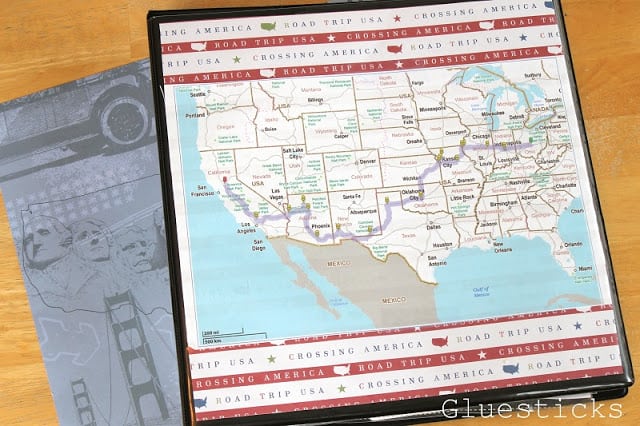 I shared them on Gluesticks, and wouldn't you know? That post is still one of
my biggest posts
. It wasn't super crafty or pretty, but it was practical! Finding ways to entertain the kids in the car is something we can all relate with.
Don't get me wrong, I'm a HUGE fan of portable DVD players, but I like to have the kids find other ways to occupy their time too. That is why I created the binders and other fun road trip activities.
This year I've added a few new pages to our binders and am excited to share them with you today! My kids love Hidden Pictures. I create 3 hidden picture printables that you can print out, laminate, and bring with you on your next trip! Children can use dry erase markers to circle or cross out each picture as they find them.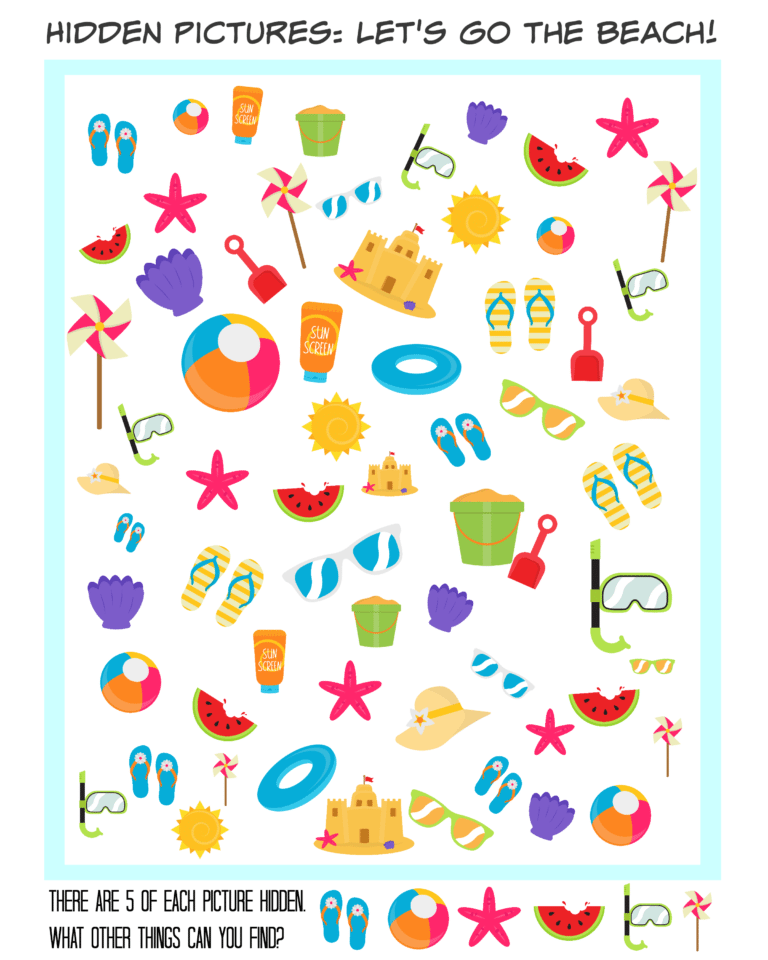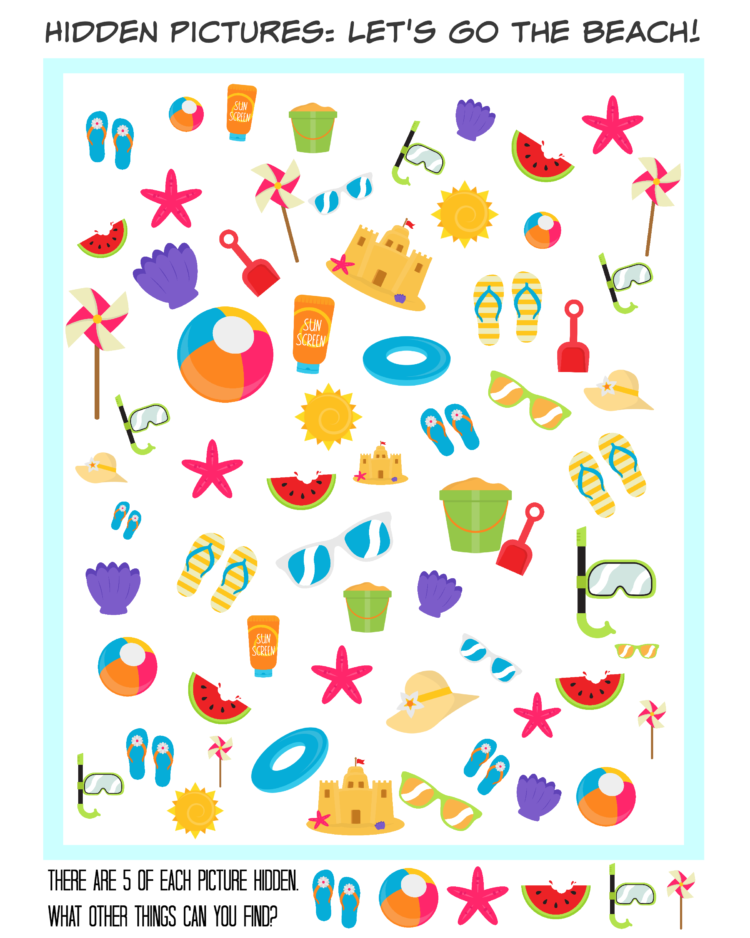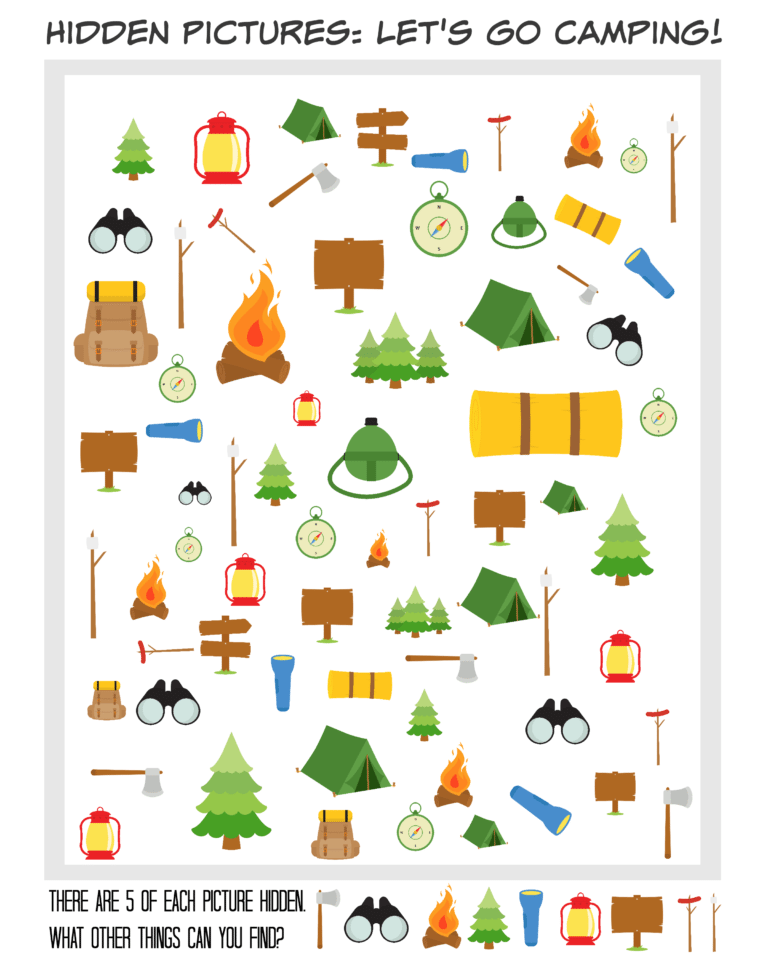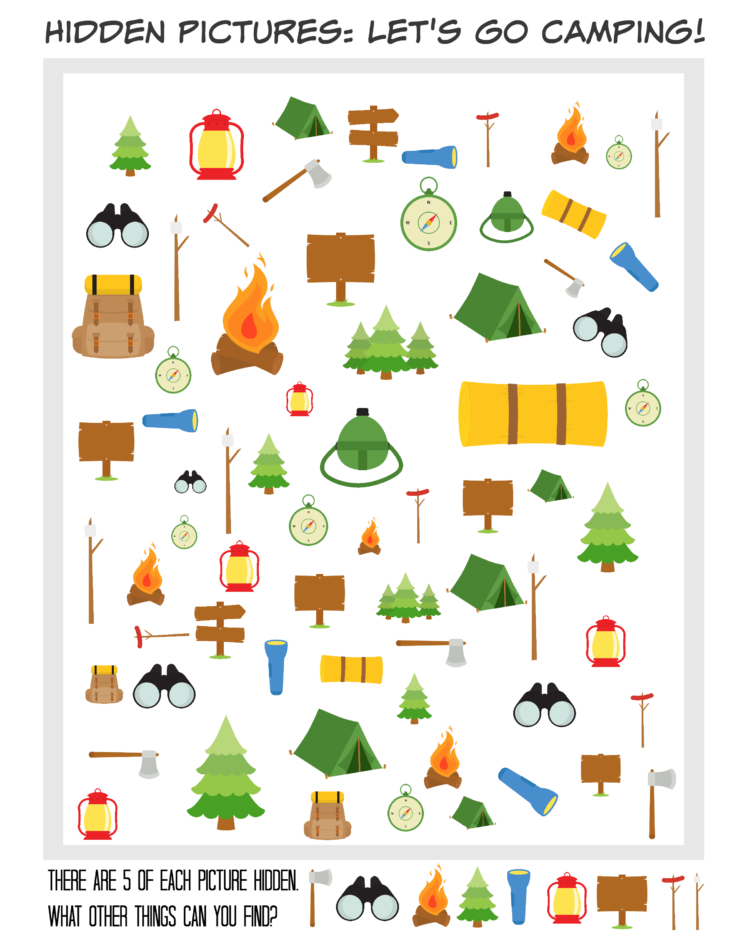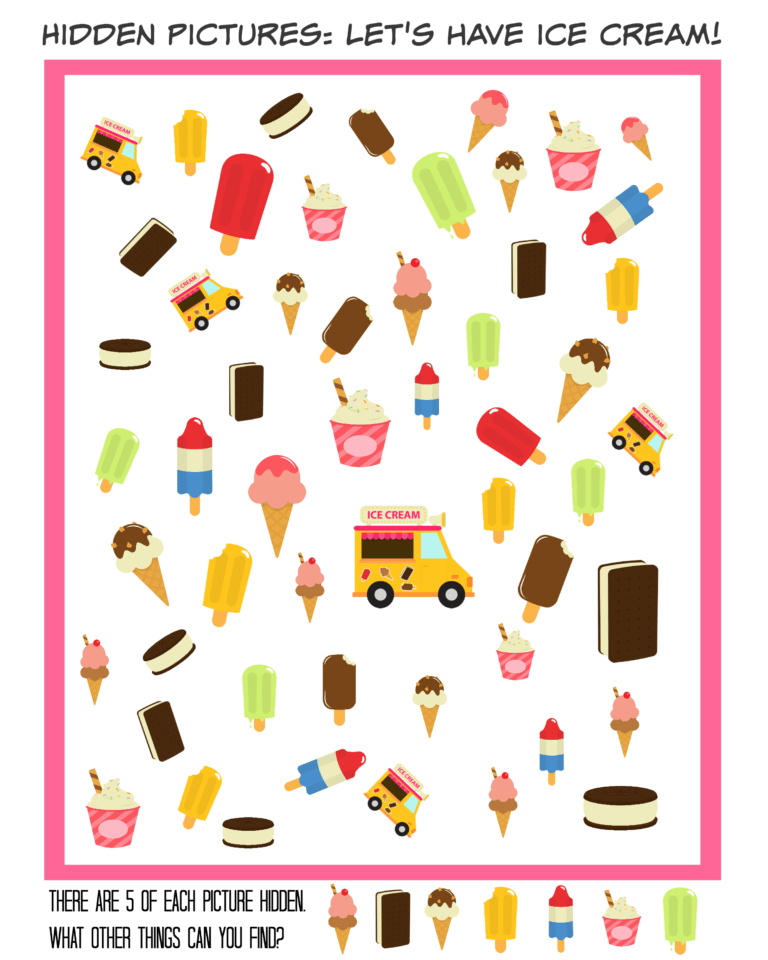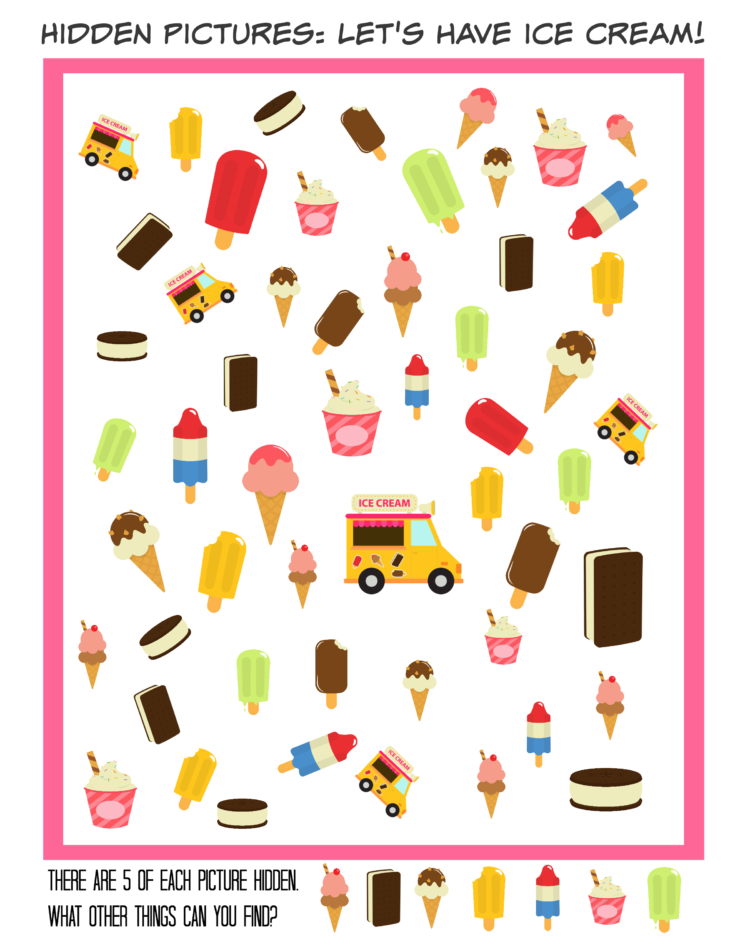 Download here: 
And now on to the most important part of any road trip. THE SNACKS! My husband and I each have our favorites that we bring on every trip, and our children do as well. Now that school is almost over we will turn our sandwich containers into portable snack packs! The kids like packing their own snacks. The sandwich containers are great for portion control and you can actually fit quite a variety of little foods inside. These snack packs are great for holding kids over between stops for meals on the road.
Fill with cheese, salami or other lunch meats, grapes, half of a banana, a granola bar, the possibilities are endless! These little containers stack really well in a cooler too so let each child make a couple for the trip!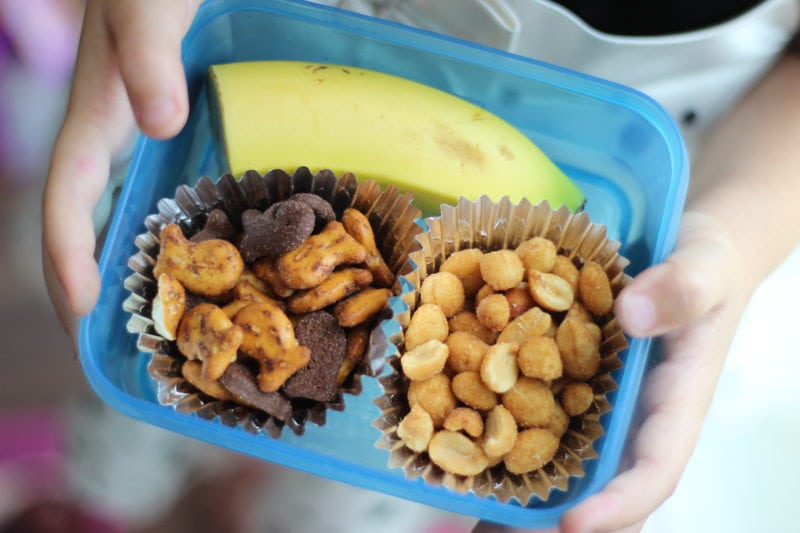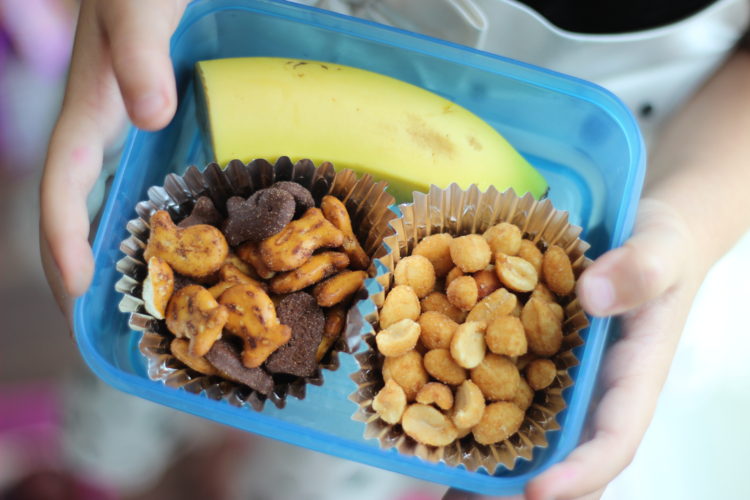 You might also like…