Hitting the road this summer? Give the kids a small budget and let them choose out items to put inside road trip grab bags! One for each travel day filled with small toys, treats, and activities!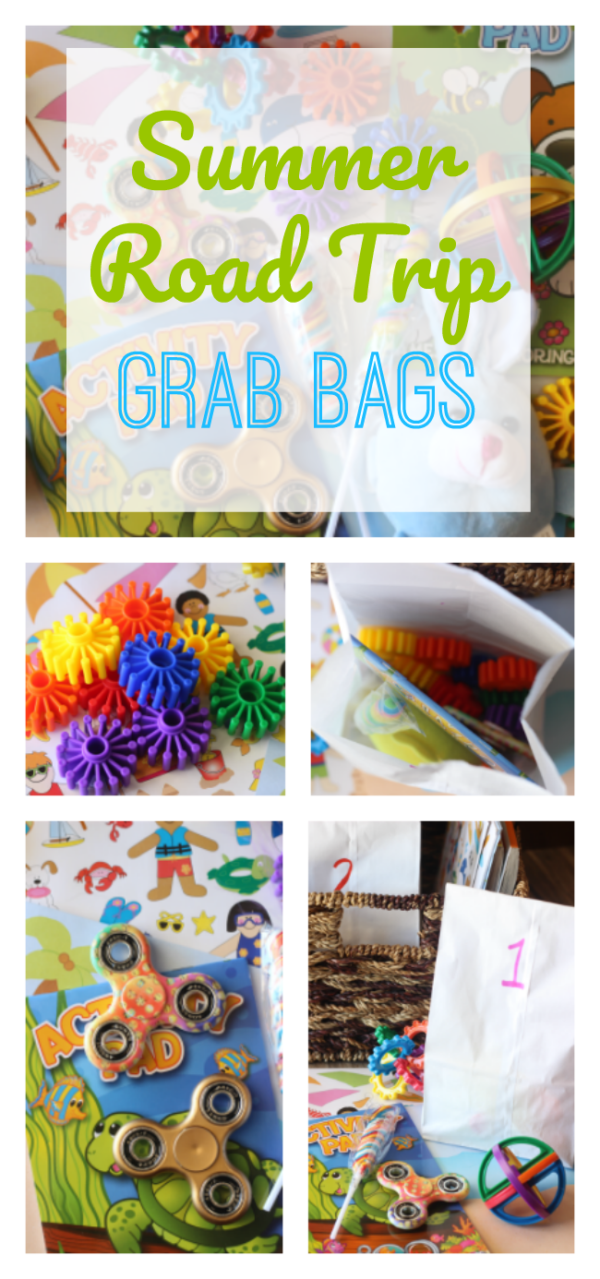 We leave for our cross country road move on Tuesday. TUESDAY! I have so many mixed emotions going on right now. On one hand we are ready to be settled again in our new home and check out our new town, but on the other hand I just plain don't want to leave my friends and familiarity here! And as exciting as our road trip plans are, it's still a crazy long drive with 5 children and a dog.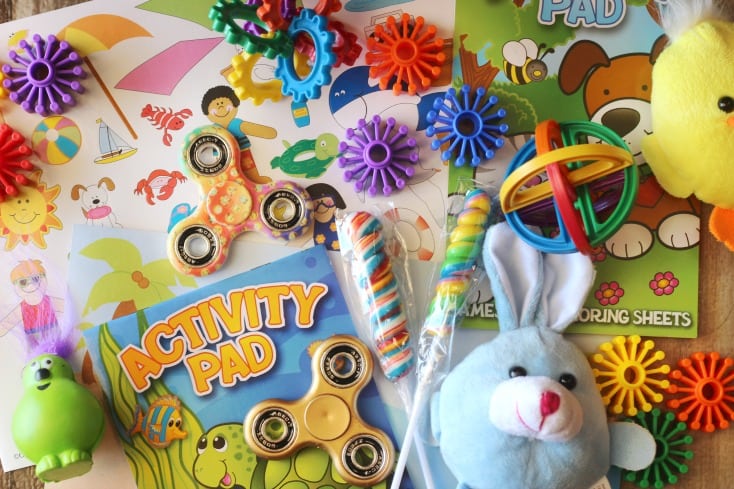 I've been trying to come up with fun things for the kids to do on our drive. I thought maybe they'd have fun getting a little grab bag full of goodies to share every day, or maybe one every other day? Still coming up with the logistics, but either way, something to keep their hands busy.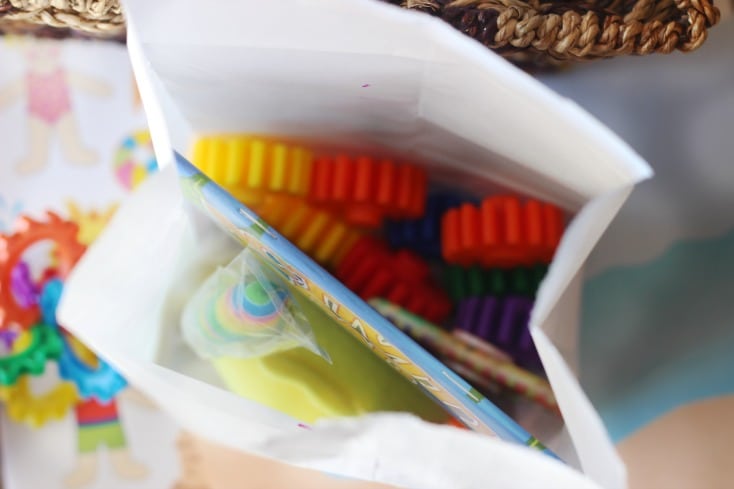 I gave the kids a budget and had them shop for things to go in our grab bags! Since I had them order from Oriental Trading, and everything usually comes in packages of 12, they needed to be in agreement that it was something that everyone wanted before they put it in their cart! They did a great job! Only a few things had me scratching my head, but they were really excited about their selections.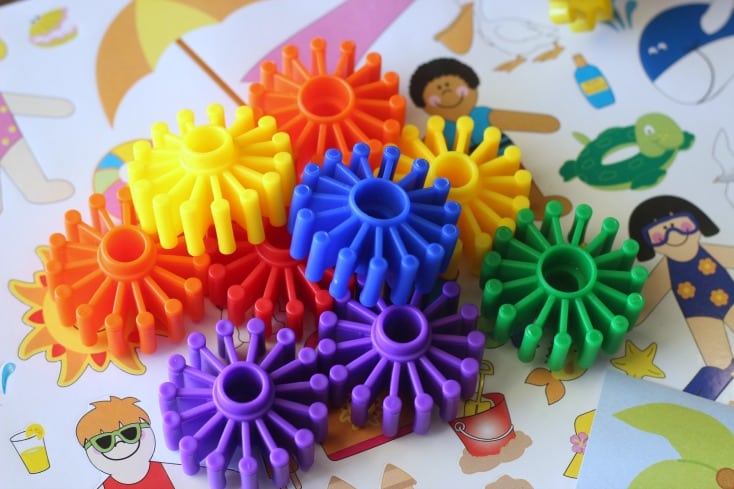 I think my favorite item that they chose were these connecting gear toys. They came in a bag of 100 so they can create some pretty awesome designs! Good find, kids!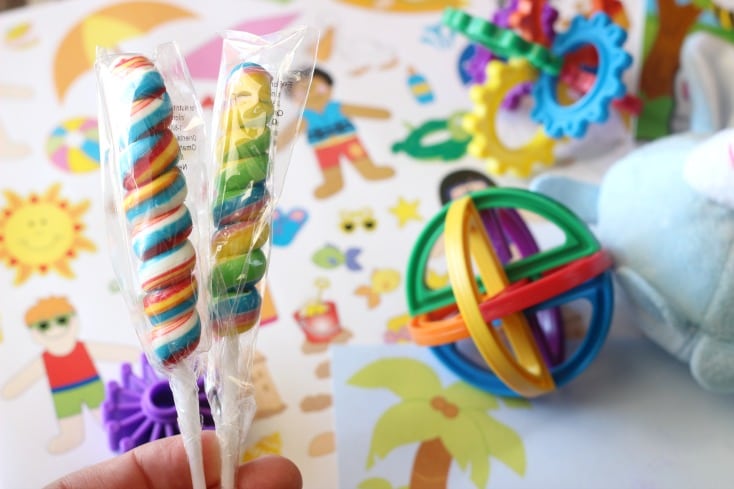 These made me laugh. Candy, always candy. It isn't a road trip without snacks, right? They also picked out puzzle balls, sticker sets, activity pads, DIY key chain kits, stuffed animals, and monster stress balls. Stress balls? But when I thought about it, they are actually good for fidgeting so sure, knock yourselves out kiddos!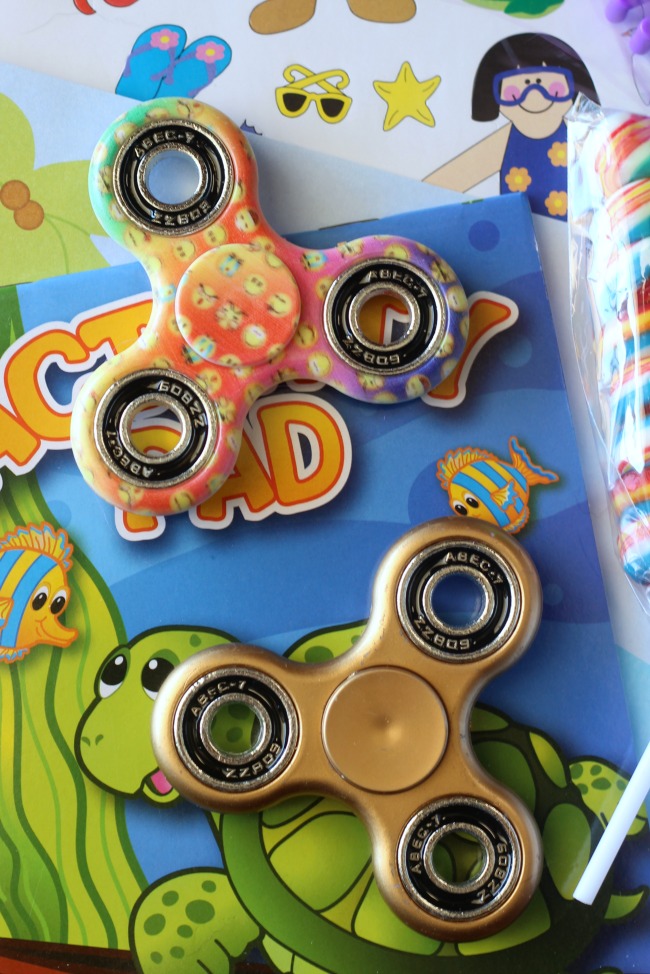 If you haven't heard about fidget spinners, you must not have children. It's all I hear about from my friends, their kids, and my kids as well. Oriental Trading sells several different fidget spinners, so they picked out two to add to our road trip stash.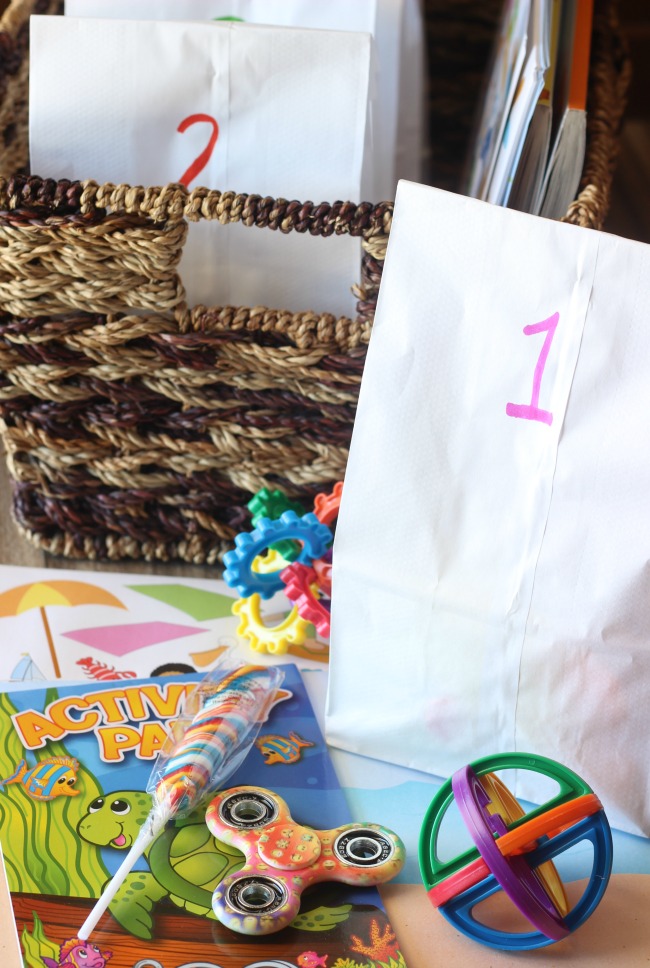 Right now I have bags for each day. I only prepared enough for a week. They don't each need their own bag everyday, just a grab bag to share. I made sure there were enough lollipops for each child to have their own, but they can share the other toys amongst themselves.
I may end up putting the grab bags in a tote with coloring books, crayons, travel games, and snacks.
What travel tips do you have for long road trips with kids?
You might also like…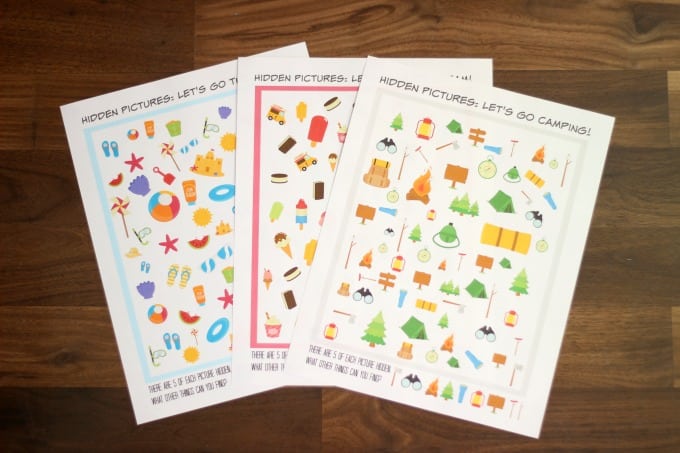 Printable Seek and Find Road Trip Pages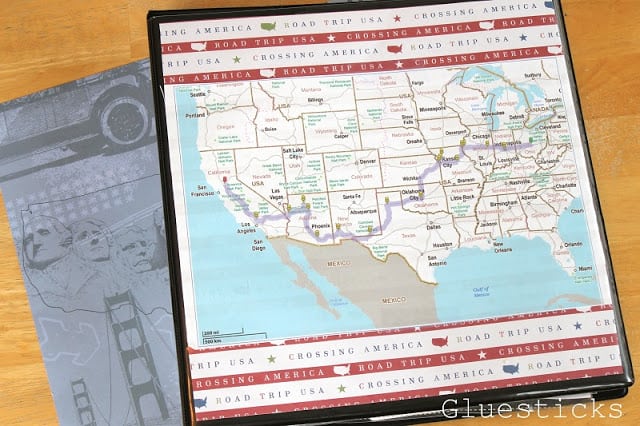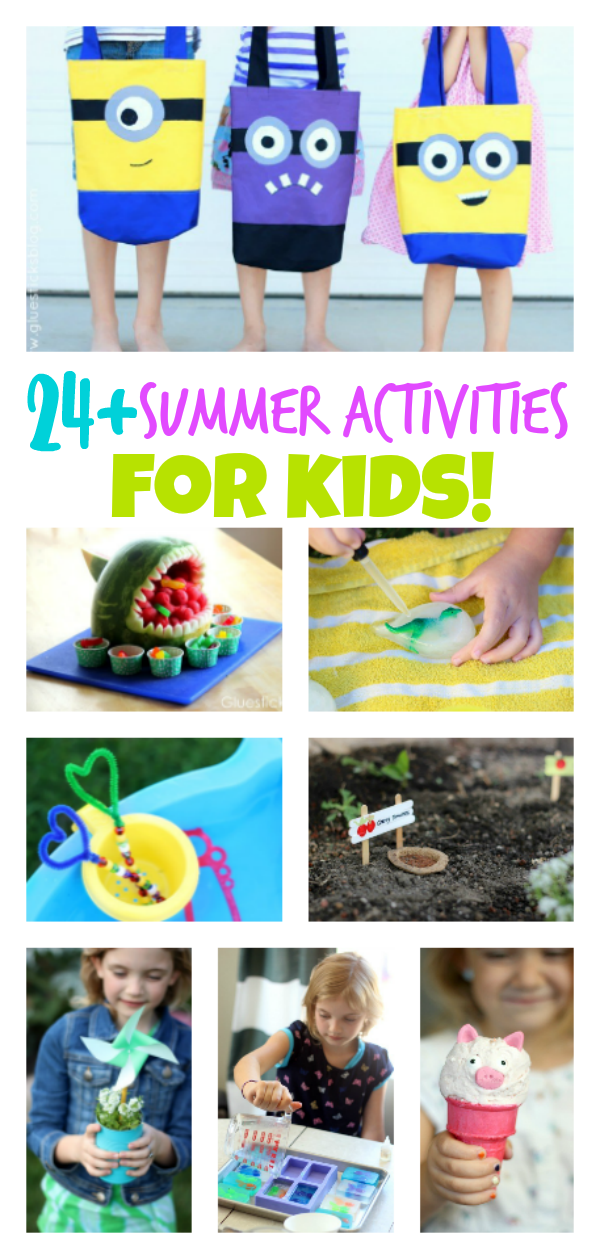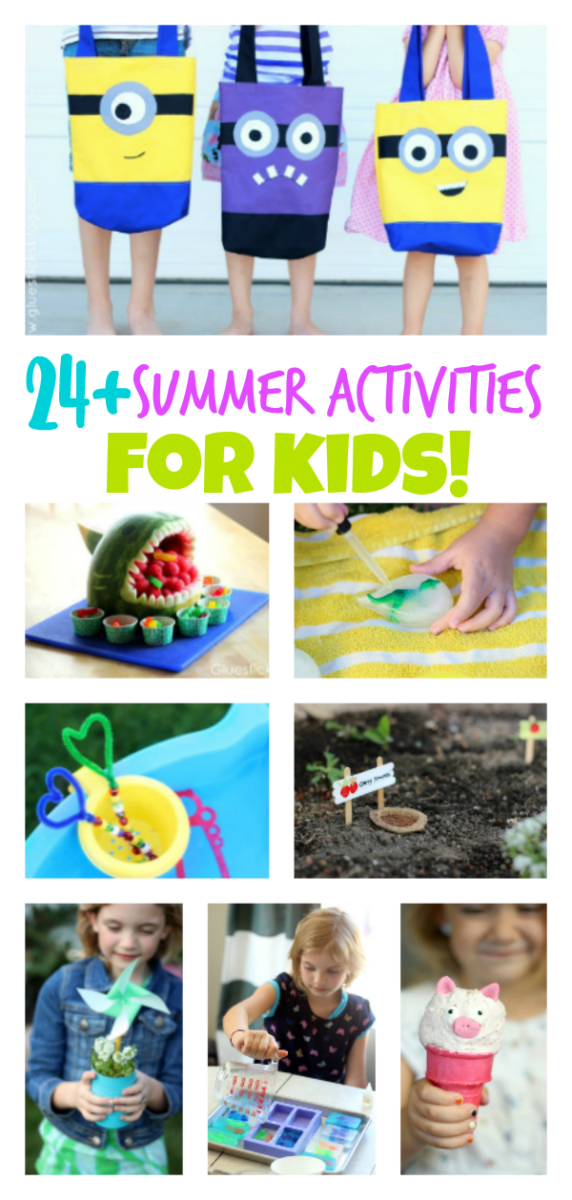 Welcome! I'm Brandy, mother to 5 darling kiddos and a cute black lab named Toby. My husband is in the Coast Guard so we've lived all over the place, turning each house into a home. I love baking, sewing, making cute things with my kids, and sharing what I've learned with all of you!