A whimsical fairy garden that will fit in the palm of your hand. This teacup fairy garden adds the perfect amount of magic to any windowsill or shelf! Click here for a collection of easy fairy garden ideas that I put together for all seasons.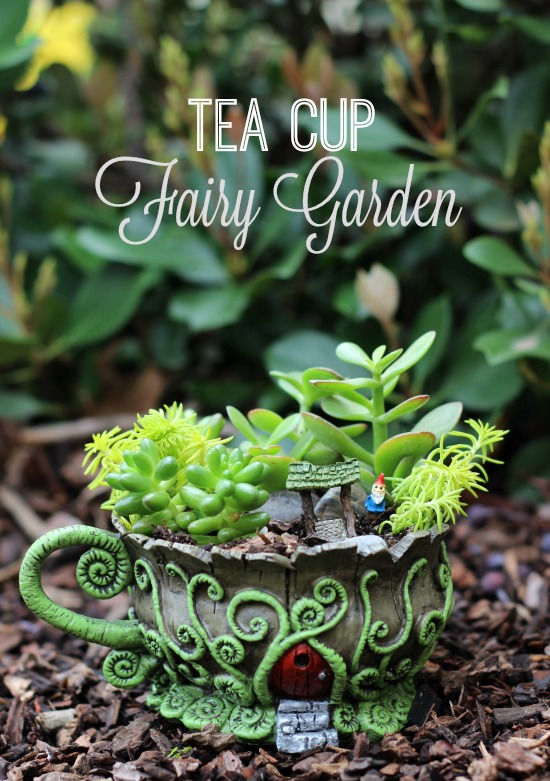 My girls and I are 3 peas in a pod when it comes to flowers and plants. When the sun came out after two weeks of rain, we took advantage of it and put our fairy gardens together! We had been planning and designing what we would put in them for weeks and are absolutely thrilled with how they turned out.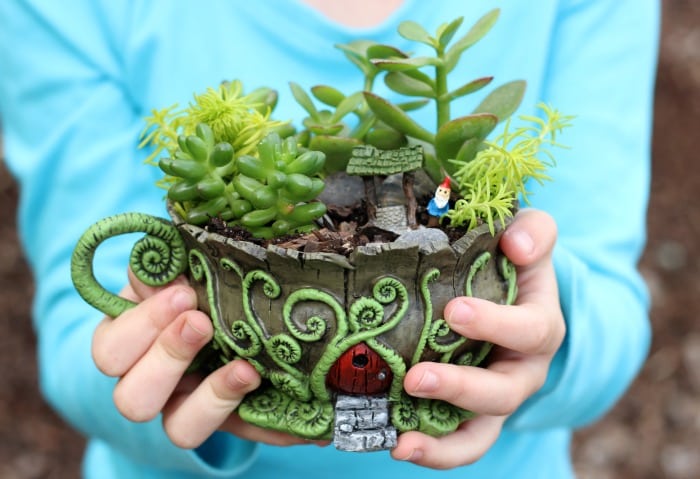 Today I am sharing my teacup fairy garden. You can see the girls'
fairy tale fairy garden
and
mini flower gardens
here.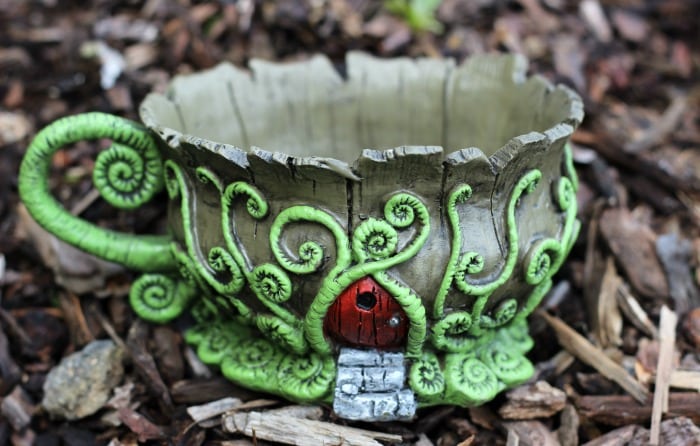 What kind of teacup works best for a fairy garden?
You can use any teacup that is water resistant as long as you aren't worried about drainage. Succulents are a great option because they require very little water. You can also get away with using a tiny plant if you water it carefully. If you need to drill holes in the bottom make sure to use a drill that is accommodating for the material that you will be drilling through.
This teacup planter is about 2.5″ tall and 6.5″ wide. To keep the root system simple I decided to stick with slow growing plants; succulents. Because we used succulents we do not have to worry about drainage because succulents require very little water.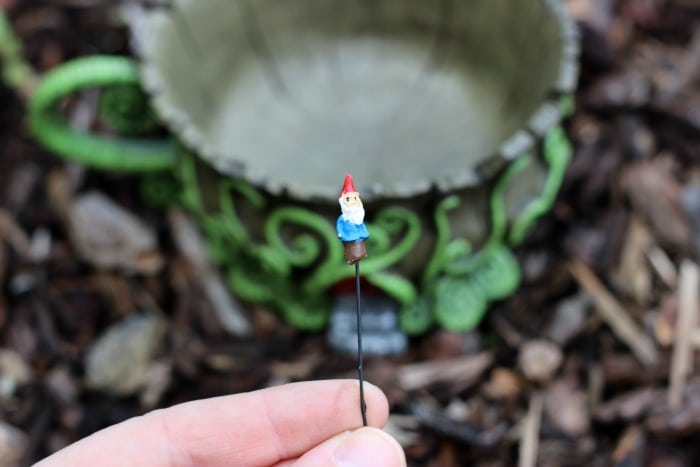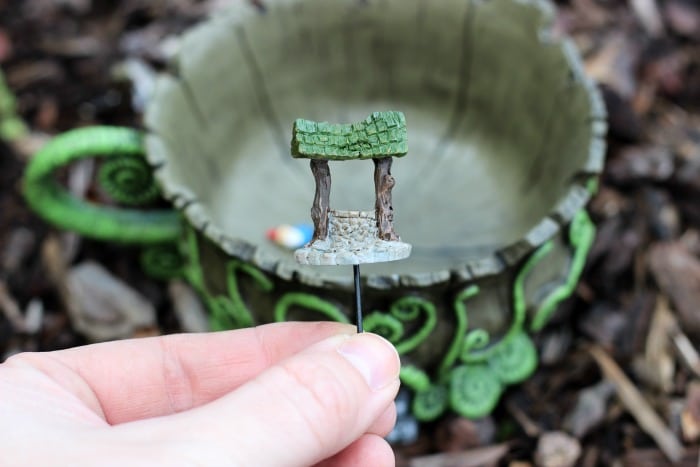 What accessories work best for a teacup fairy garden? It's so small!
This 1/2″ gnome pick coordinated perfectly. I couldn't pass him up.  I also chose this tiny well to balance things out, and without making my garden cluttered.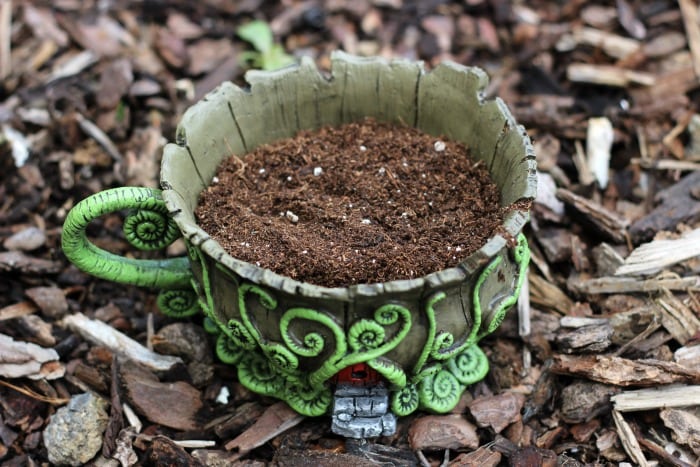 What kind of potting mixture should you use for a teacup fairy garden?
I used a handful of a bag of potting soil. You can buy special potting mixtures for succulents, house plants, or anything that you decide to use in this planter.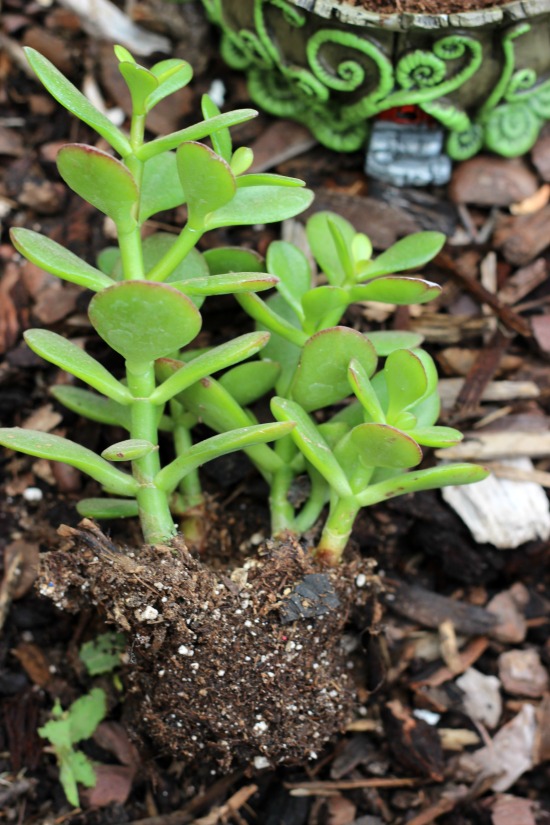 These succulents came from the fairy garden we had last year. They are easy to transplant and take root with little effort.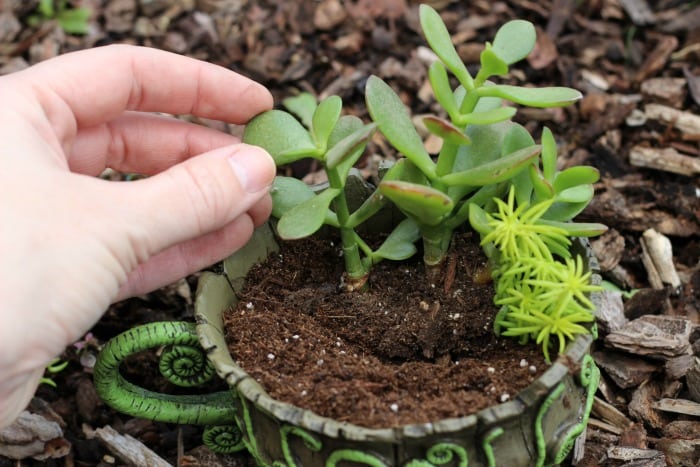 I simply arranged them in my pot, added my accessories, and gave it a good watering.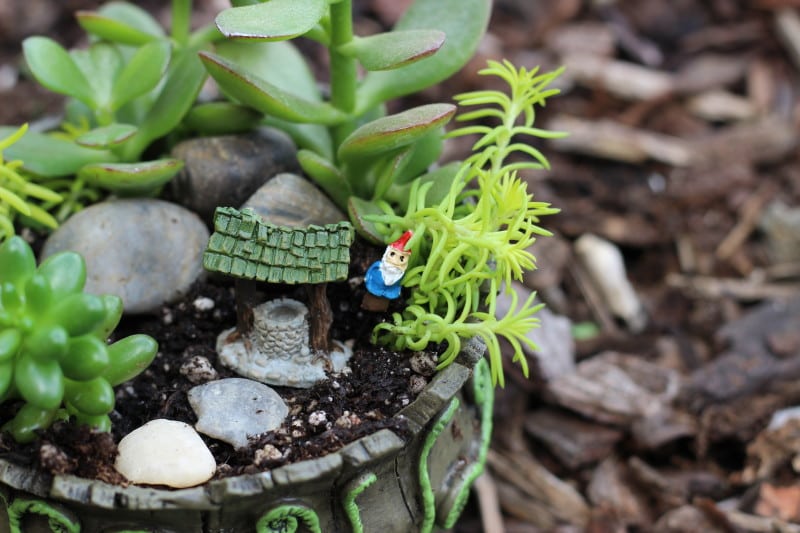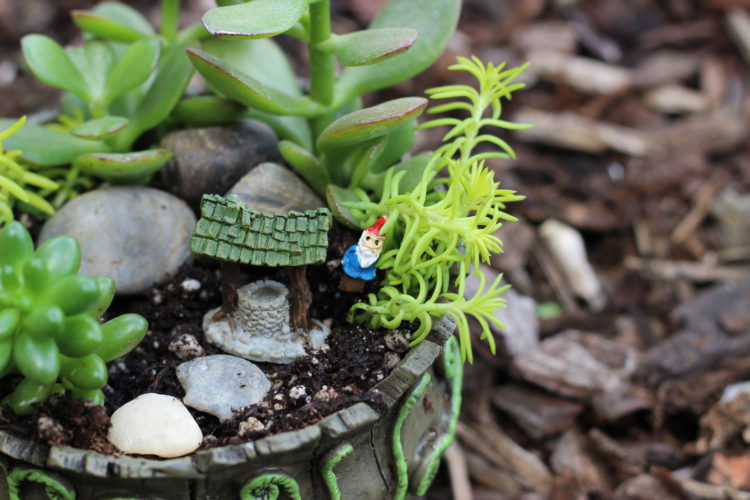 Then I added a few rocks and a tiny bit of mulch to fill in any bare spots.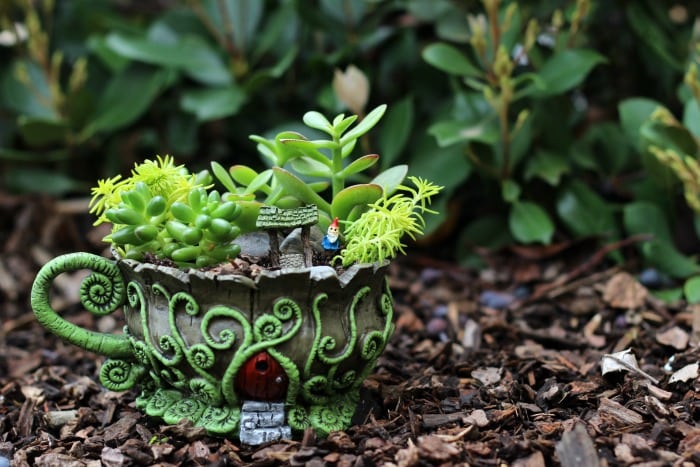 My teacup garden looks so bright and cheerful in my kitchen window. I don't think I ever would have made a fairy garden if I didn't have little girls. I'm so glad I have them around to keep me young at heart! They were discussing with each other how the fairies visit them at night when they are asleep, and that is when the little animals and gnomes come alive. Sounds good to me.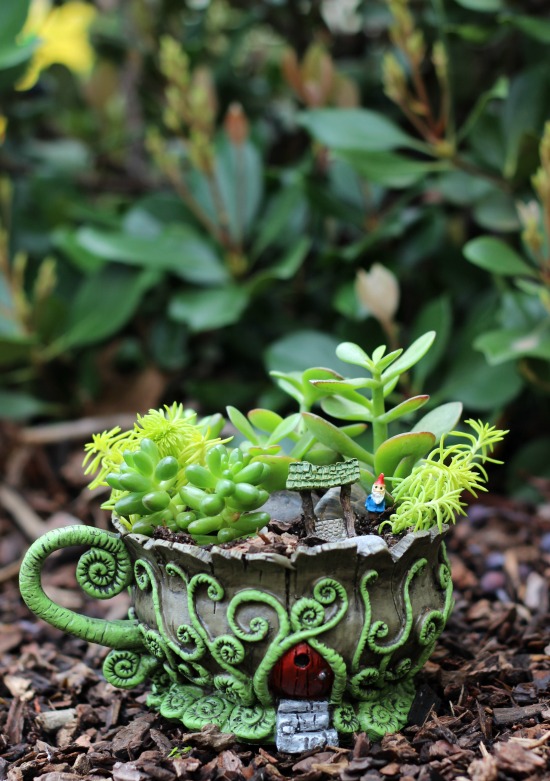 I ordered my fairy garden supplies from
MyFairyGardens.com
. They have such a great selection of houses, animals, furniture, and everything to create the perfect garden in miniature form! You can find fairy garden supplies at craft stores too, but the variety just doesn't compare, and our package shipped to us within a few days. We also like finding fairy garden accessories at Joanns, Michael's and Hobby Lobby with their 40-50% off coupons.