This post was most recently updated on December 18th, 2019
A darling fairy tale fairy garden, complete with a carriage! This little garden is what little girl dreams are made of.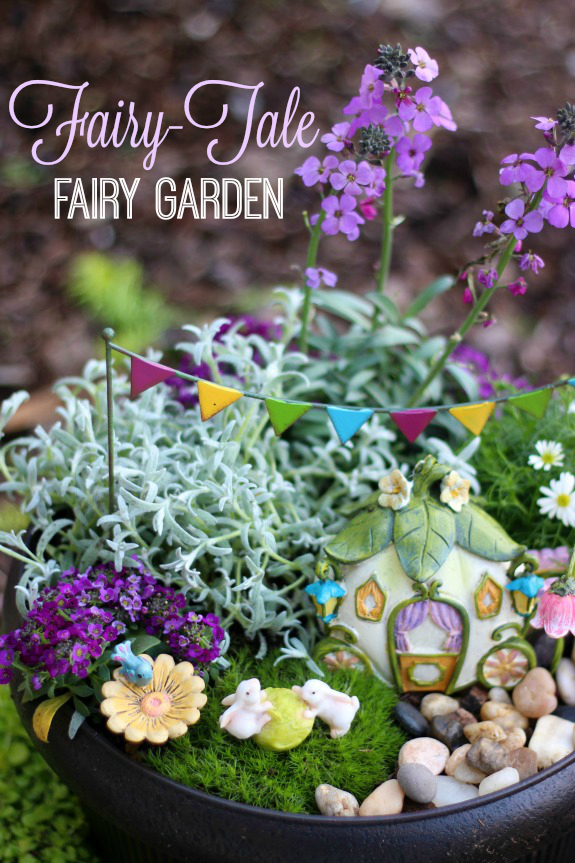 Our front yard is bursting with whimsical fairy goodness this year! The girls and I had so much fun choosing out the flowers and accessories for this year's spring fairy garden!
We went with a fairy tale theme and think that it turned out simply magical.
I'm not an expert, by any means, when it comes to choosing flowers and plants that grow well together. We visited our local nursery and browsed the rows and rows of annuals and perennials. We simply chose our favorites, ones that we thought coordinated well together, and flowers that preferred full sun vs. shade. We picked out flowers in varying heights to add interest to our garden and even found some ground cover greenery to look like flooring.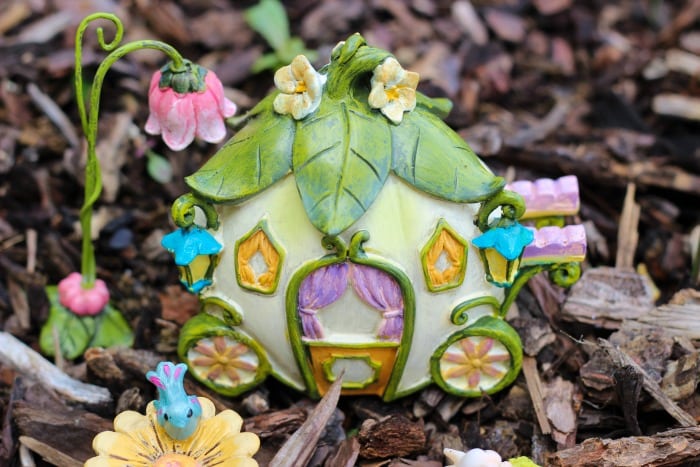 The girls picked  the accessories.
MyFairyGardens.com
has a darling line of coordinating Fairy Tale themed fairy garden supplies. This darling carriage was our main focal point. They also chose a bird bath, tiny bunnies, a flower, and some colorful bunting.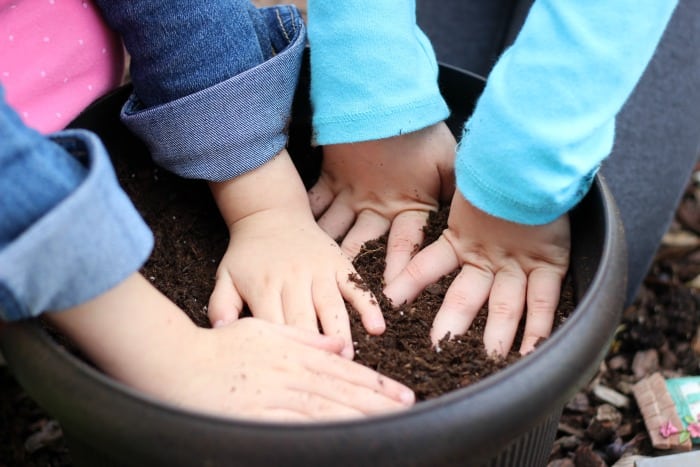 We filled our planted with potting soil and got started!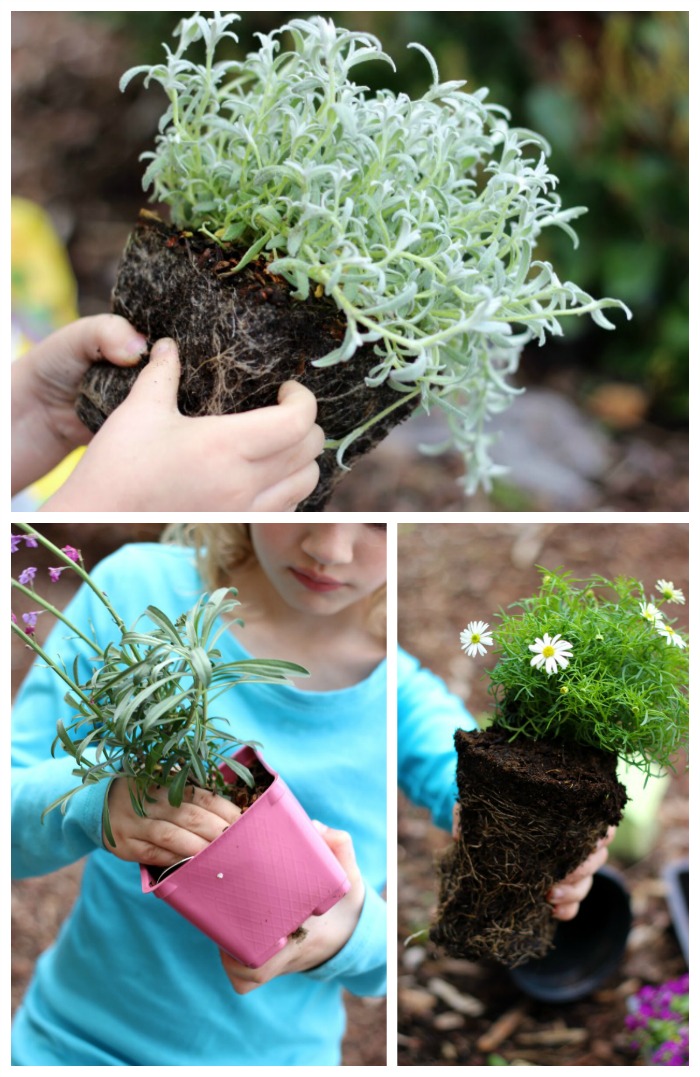 The girls carefully removed the plants from the containers and loosened up the roots.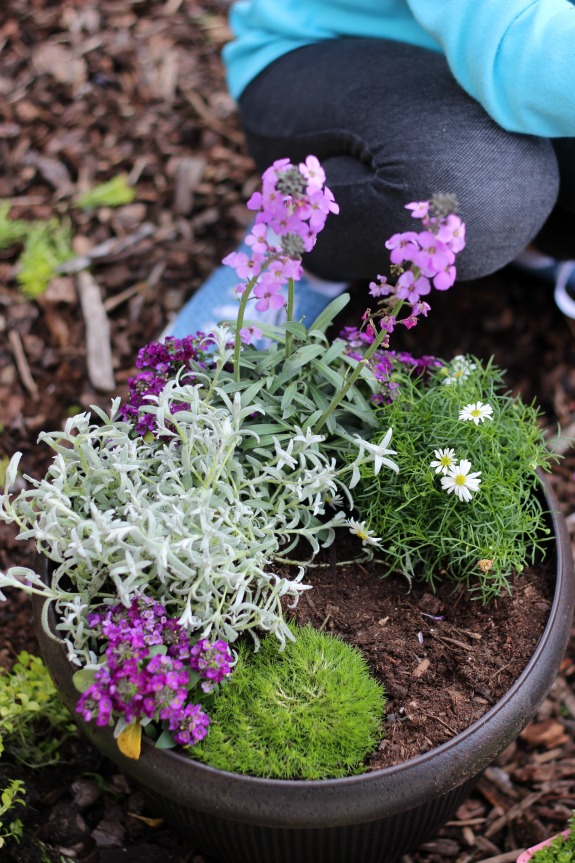 We filled the pot, leaving room for our accessories.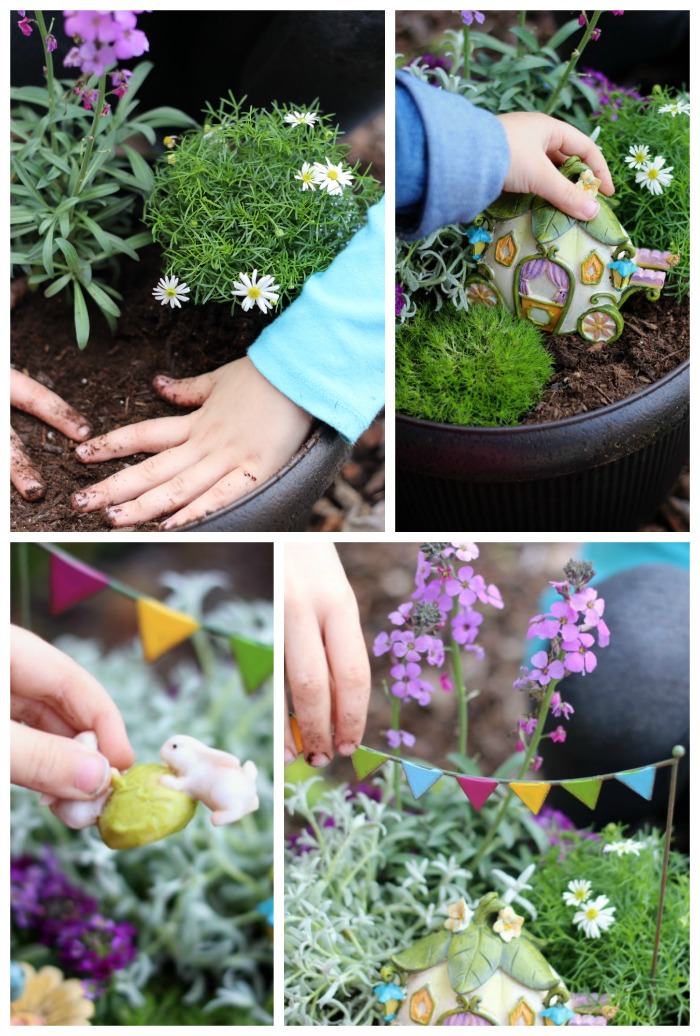 The purples from the flowers popped and the greens really made it look like a lush garden, perfect for attracting fairies.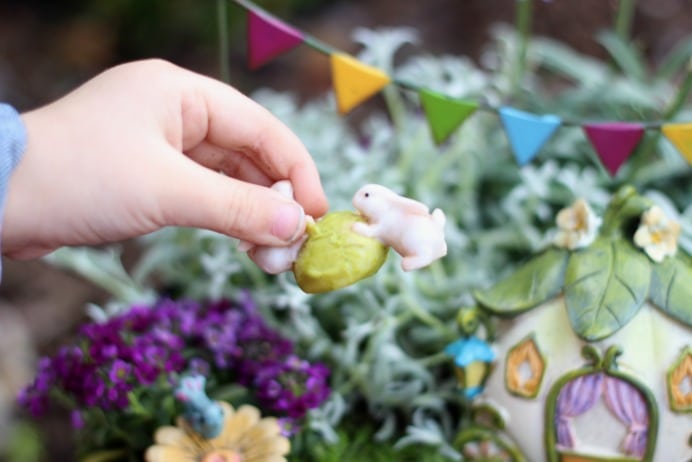 Once the Fairy Tale elements were added, the garden really came together.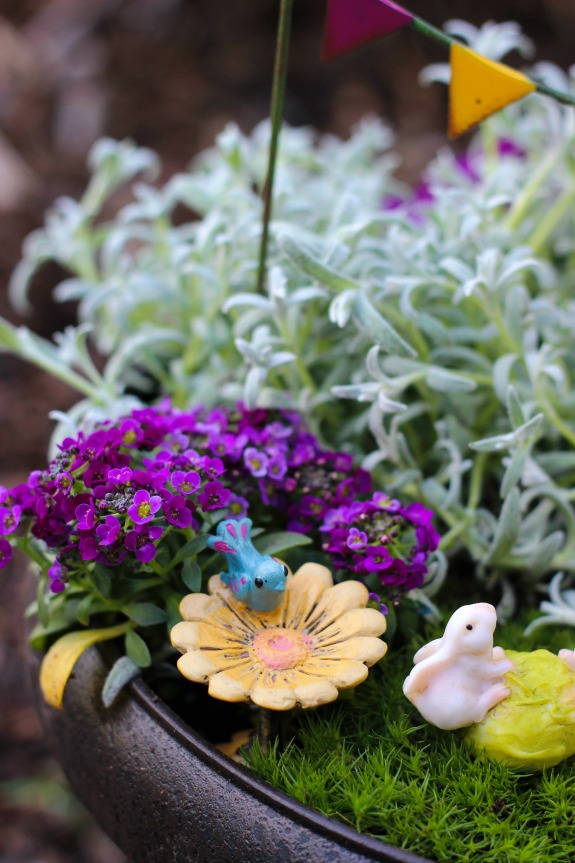 We gave our garden a good watering and placed it in one of our flower beds. We enjoy seeing it every day and sharing it with each and every friend who comes to visit.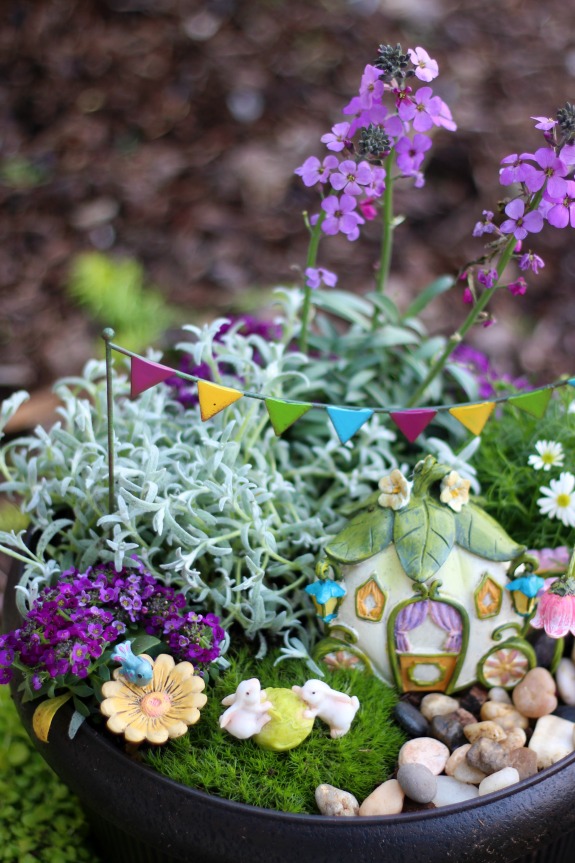 I ordered my fairy garden supplies from 
MyFairyGardens.com
. They have such a great selection of houses, animals, furniture, and everything to create the perfect garden in miniature form! You can find fairy garden supplies at craft stores too, but the variety just doesn't compare, and our package shipped to us within a few days! Since we met the minimum threshold, shipping was free too.
You might also like…