Easy fairy garden ideas for all seasons. Winter, spring, summer, and fall inspiration to brighten your home and porch. Make one outdoor, indoors, with plants, with flowers, or with succulents! You can make it in a barrel, a milk jug, a pot, or a teacup.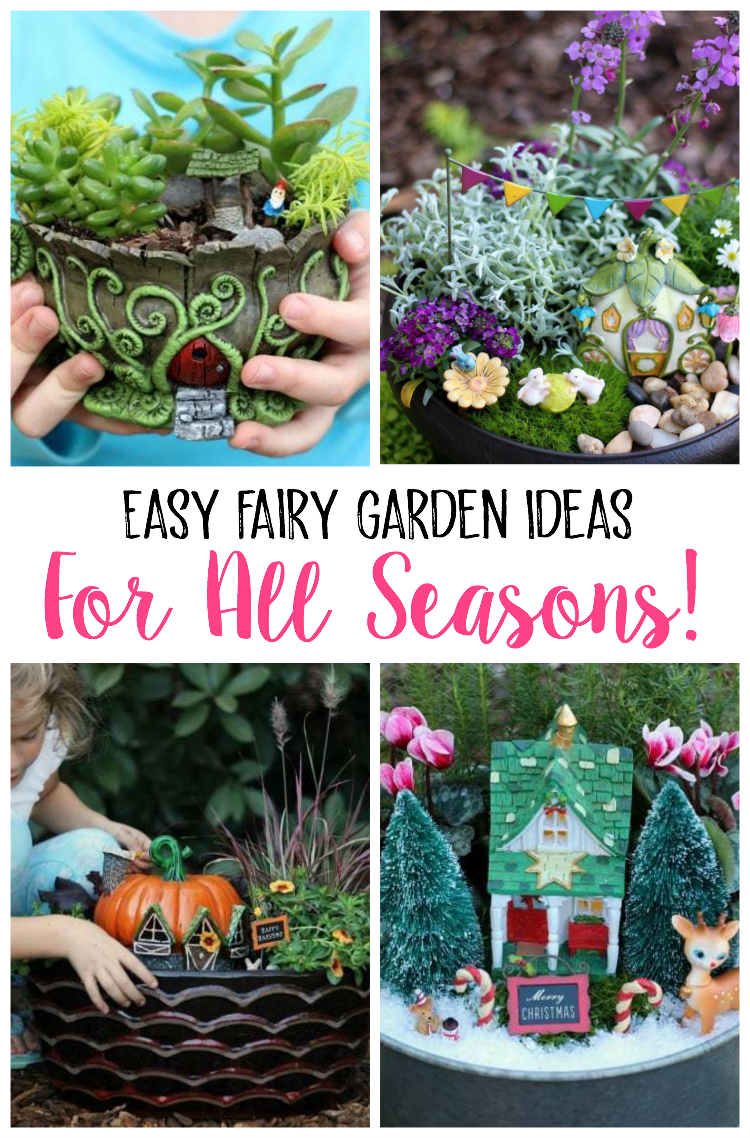 Here's a Collection of Fairy Garden Ideas For All Seasons!
Scroll down for details on each one, plus many other seasonal fairy garden ideas.
We've made many fairy gardens over the years and they really do brighten your home and porch all year long. When the flowers start to outgrow the pot, just plant them in your yard! Succulents are fun to use because they grow at a snail's pace and you won't have to re-pot them for a very long time (or ever), but flowers will always be my go-to fairy garden choice.
Fairy Garden Ideas for Spring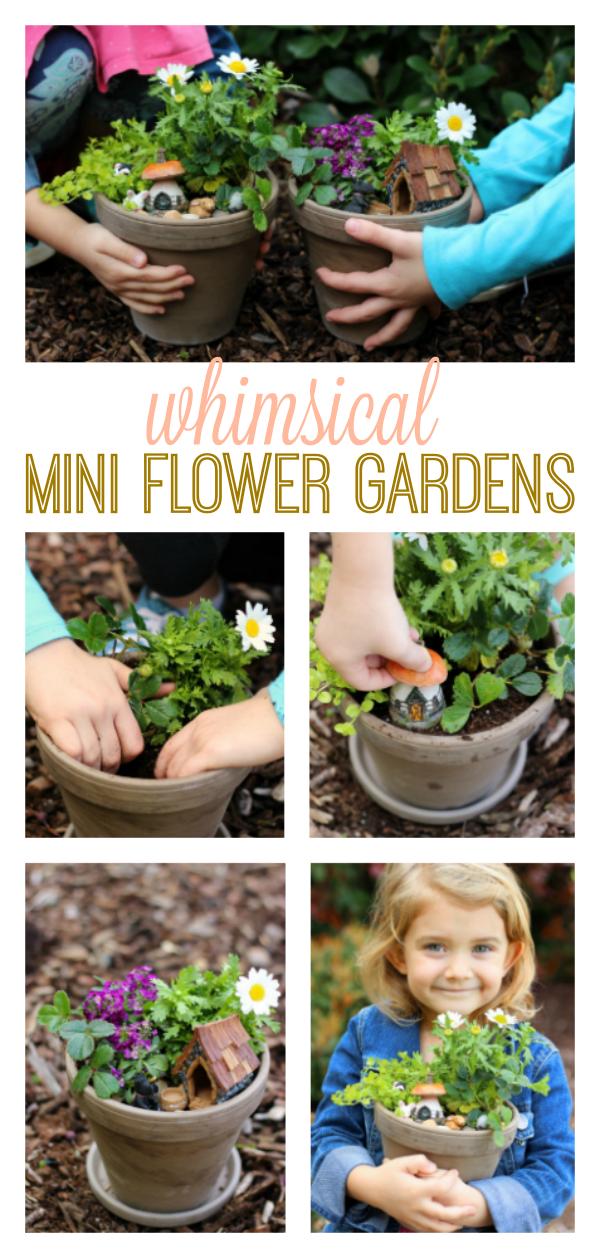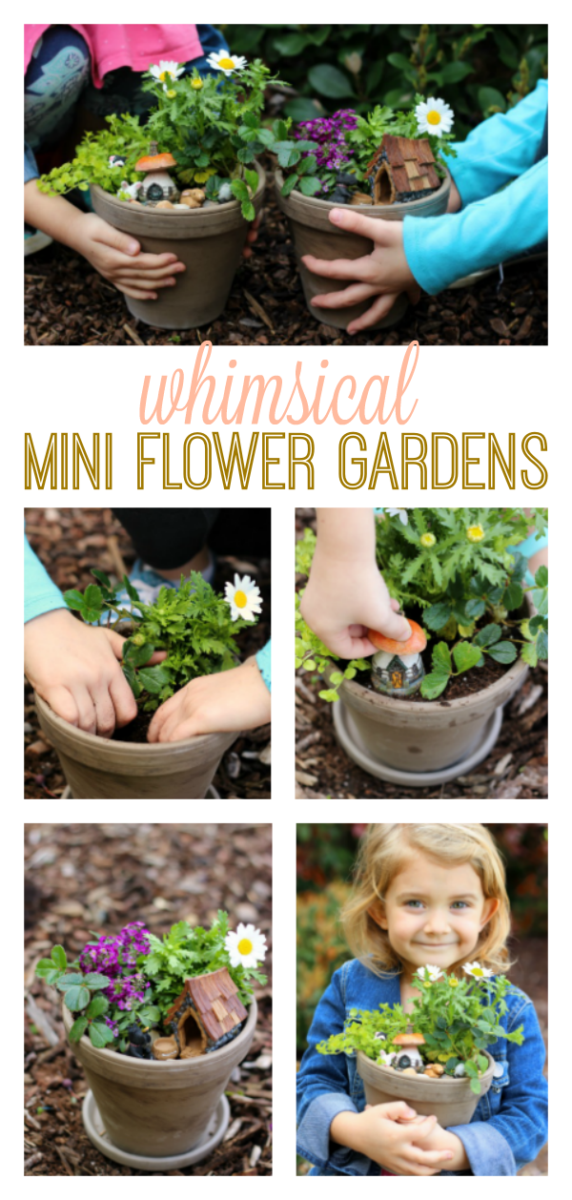 Mini Flower Gardens for Kids to Make (Fairy Gardens)
A simple and easy fairy garden idea for kids. These pots take up very little space. Fairy garden accessories can be expensive, but you don't need more than one or two in these tiny pots. Fill with flowers that will last from late spring through the summer.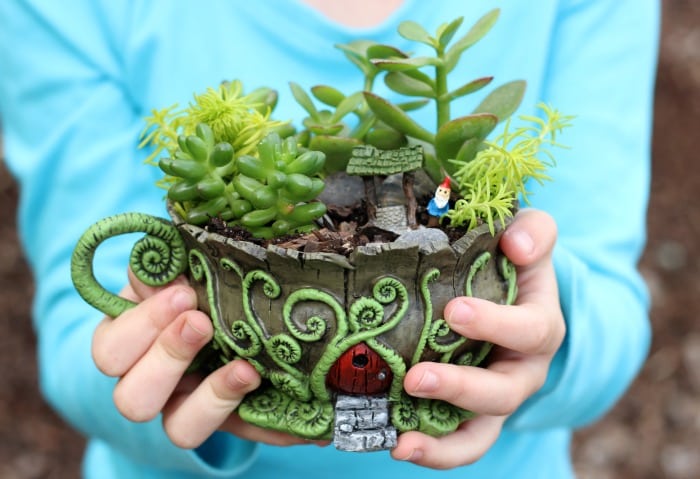 If you are looking for an easy fairy garden, this is the place to start.  This teacup garden will fit in the palm of your hand and is perfect for a small space! The abundance of green reminds me of St. Patrick's day. Wouldn't this brighten your window during the month of March as winter turns to spring?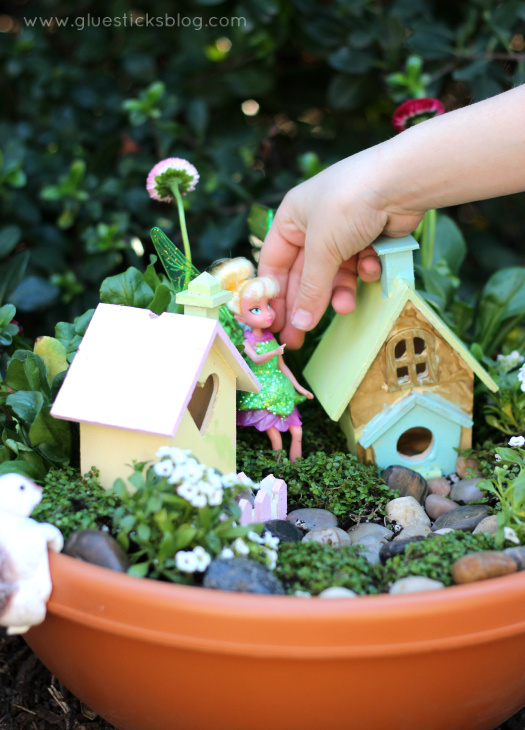 Pixie Hollow Fairy Garden from Gluesticks
Faith, trust, and pixie dust! I love having little girls because I am still a little girl at heart. I have so much fun enabling my two little gals and their creativity!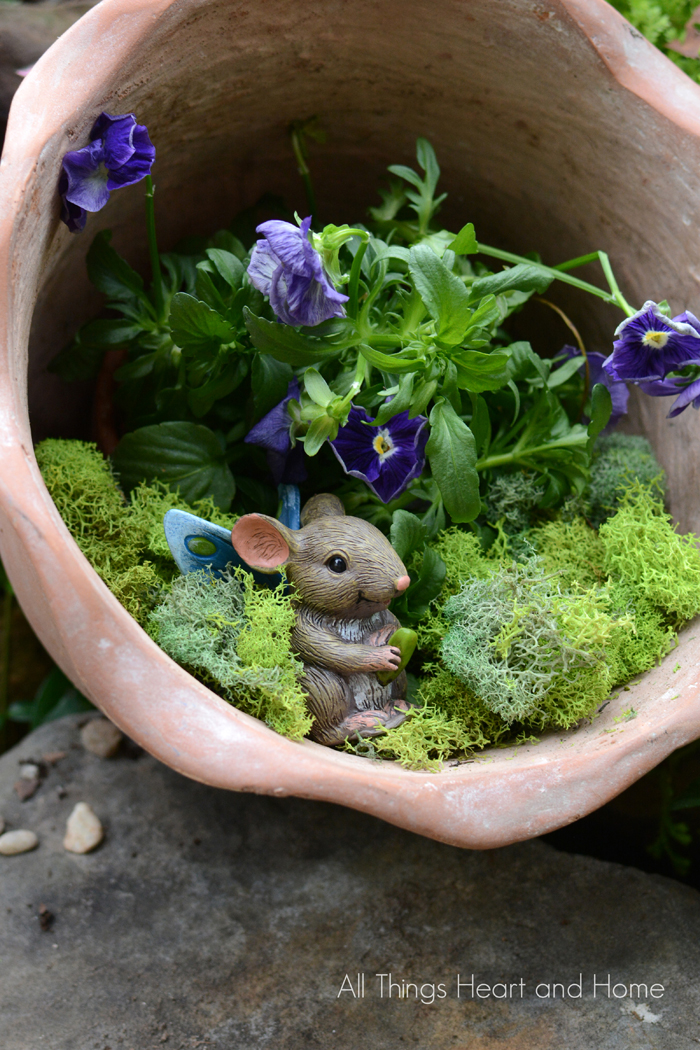 Fairy Garden from All Things Heart and Home
Don't you just love how she turned this pot onto its side? It's the perfect little fairy garden hideaway!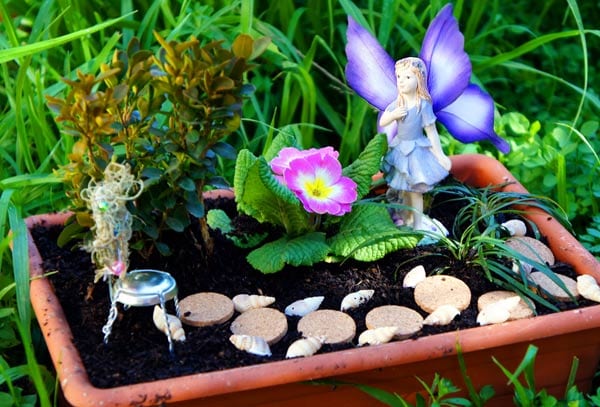 How to Make Your First Fairy Garden from Empress of Dirt
Simple and sweet, the perfect first fairy garden. Another simple fairy garden that would easily last from spring to summer.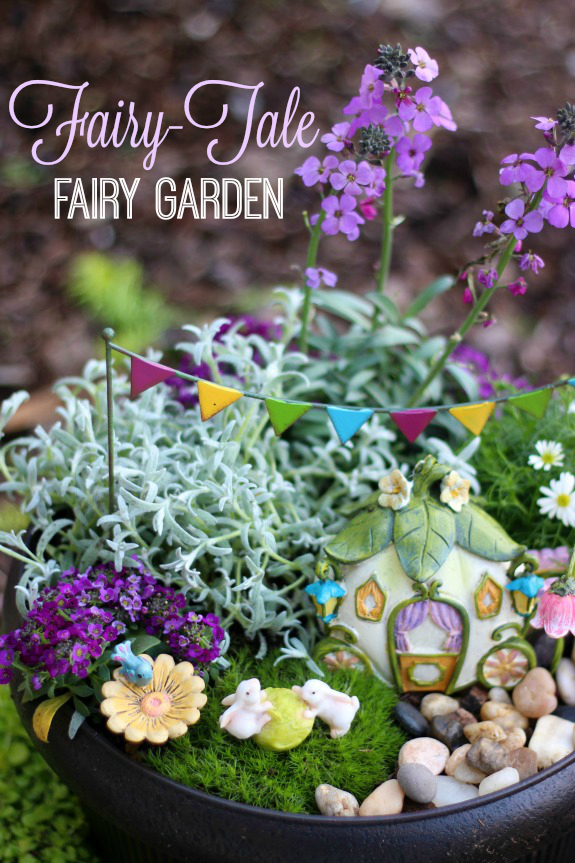 This fairy tale fairy garden is what little girl dreams are made of.
Fairy Garden Ideas for Summer
Succulent Fairy Garden from Gluesticks
Don't have a green thumb? No worries! One of my best tips for easy fairy gardens is to use cactus and succulents! Very little maintenance required.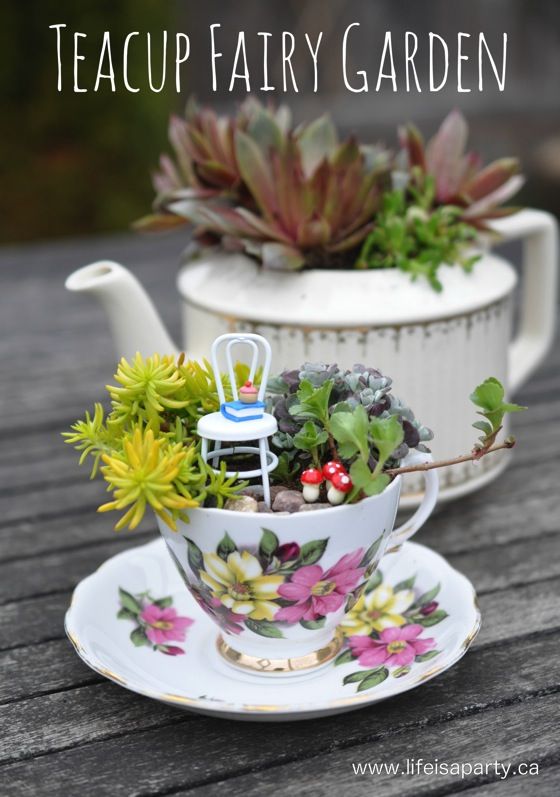 Another cute teacup fairy garden. I love the whimsy and vintage look of this one!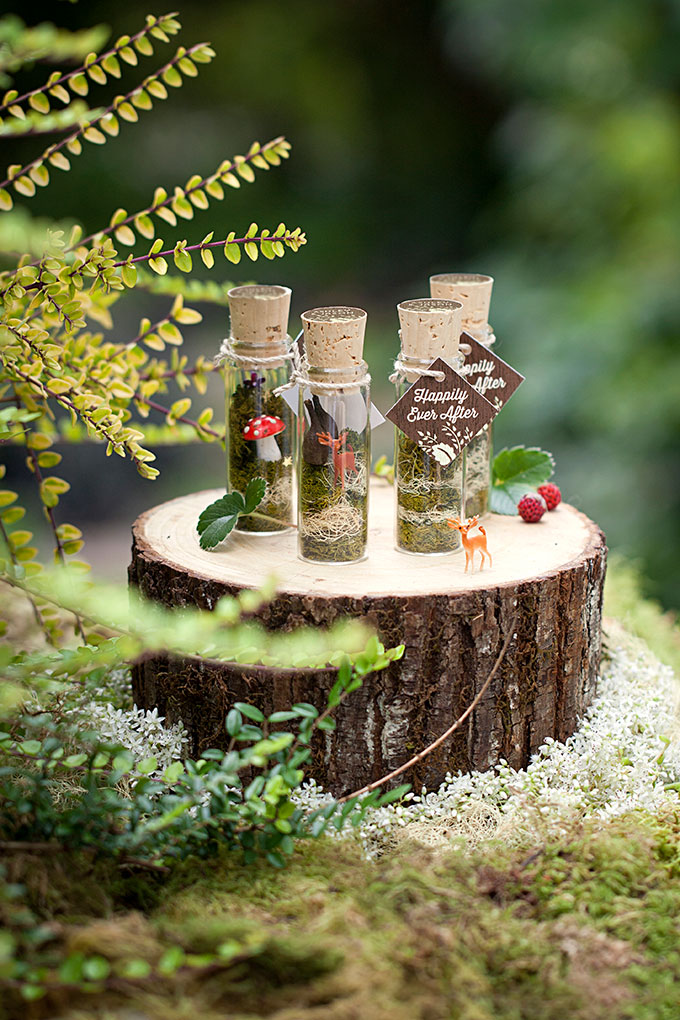 These mini fairy terrariums are such a cute party favor for a fairy birthday party! And because they don't have actual plants inside they are perfect for summer. Place one on a window sill!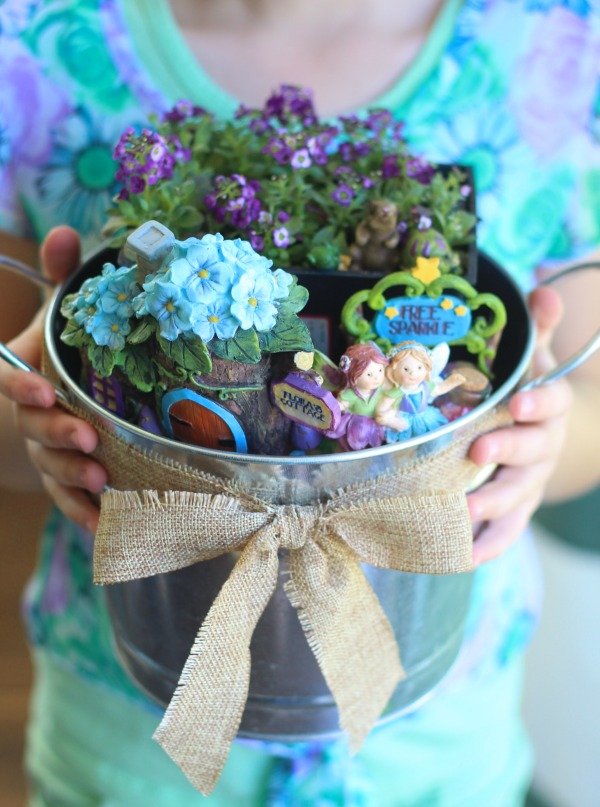 Fairy Garden Kit—so fun to give for a gift!
Who wouldn't want to receive a fairy garden kit as a gift! Everything needed to make an easy fairy garden!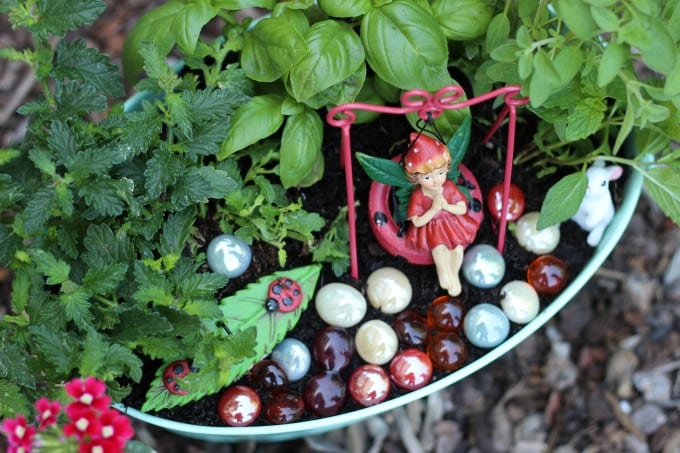 Pretty and functional! Trim off the herbs as you need them during the summer.
Fairy Garden Ideas for Fall
Create a beautiful fall fairy garden with the seasonal foliage of fall and a fairy garden pumpkin house!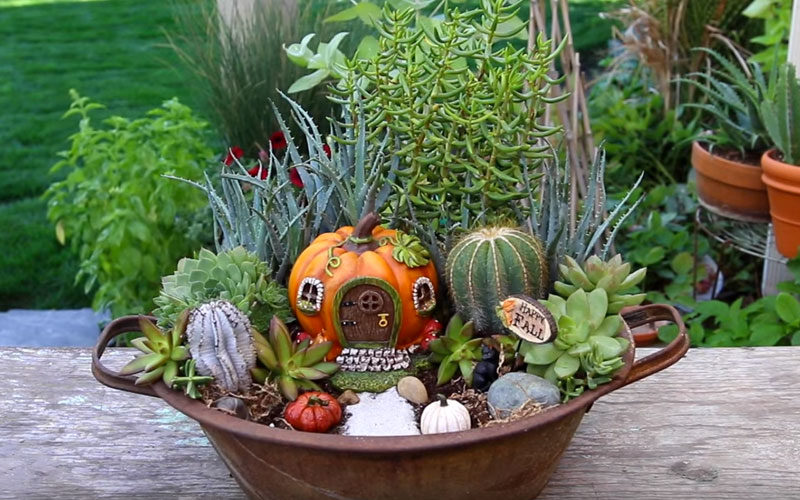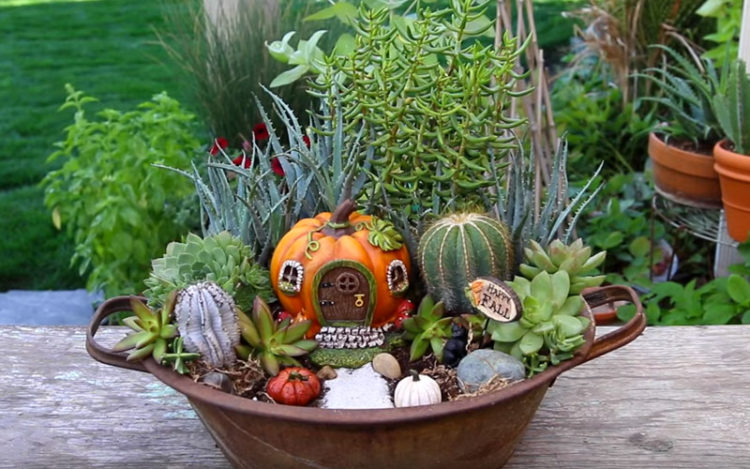 Fall Fairy Garden Video from Garden Answer
Fairy Garden Ideas for Winter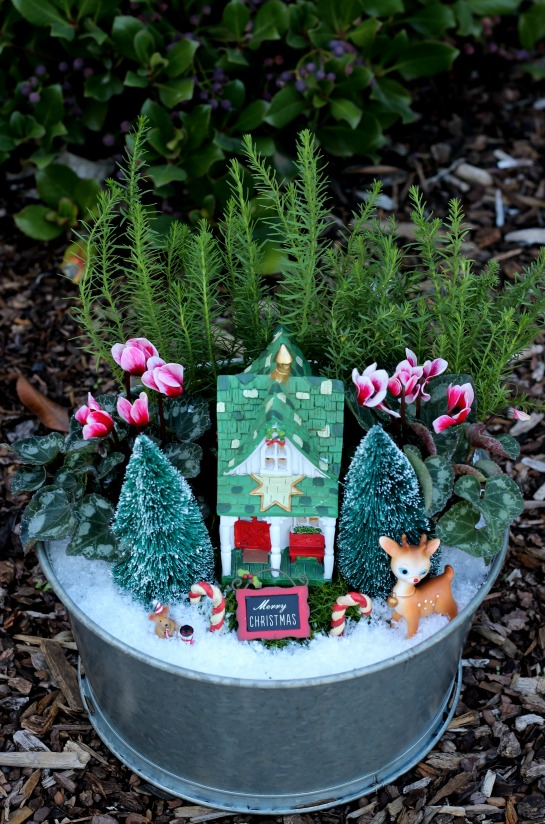 A beautiful Christmas fairy garden to brighten your porch or home this holiday season! Get the kids involved for a magical project that will last all season!
Winter Fairy Garden Video from Garden Answer