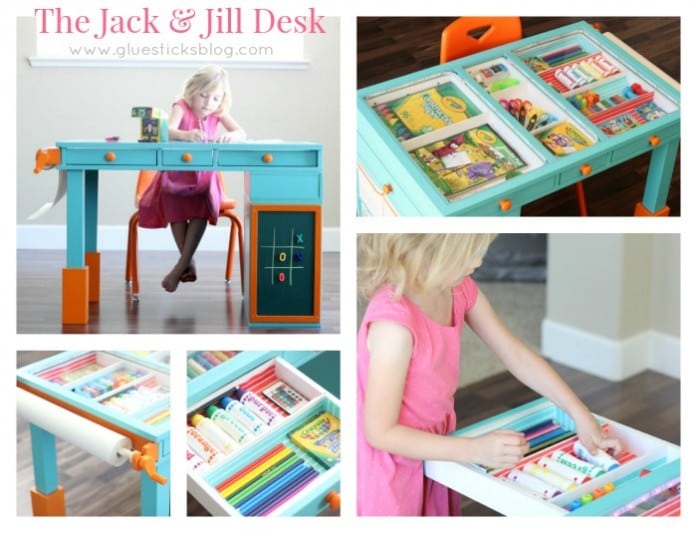 Remember how I was telling you guys a couple of weeks ago how my house was being taken over by kid's craft supplies? And how we had been sharing a joint space for storing some of their items? I also gave you a glimpse of our storage solution. The Jack and Jill Desk! I am thrilled to share all of the details with you today on this fabulous little piece of furniture that is chalked full of functionality.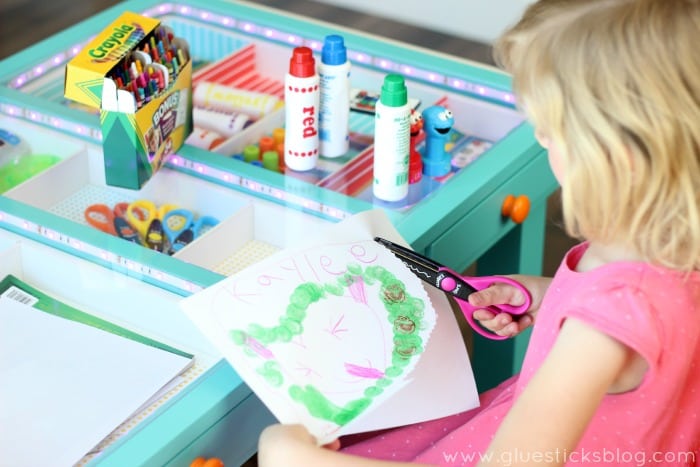 My kids (especially the girls) create Every. Single. Day. Glitter, markers, crayons, tape, scissors, we have it all. I wanted to create an area just for them in my office. I had a table with baskets of supplies for them, but it left very little room for them to actually work.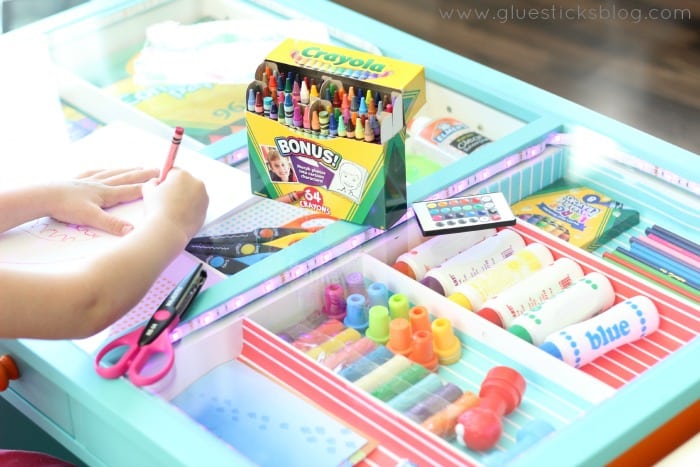 When I saw this little desk it was a "Ta Da!" moment.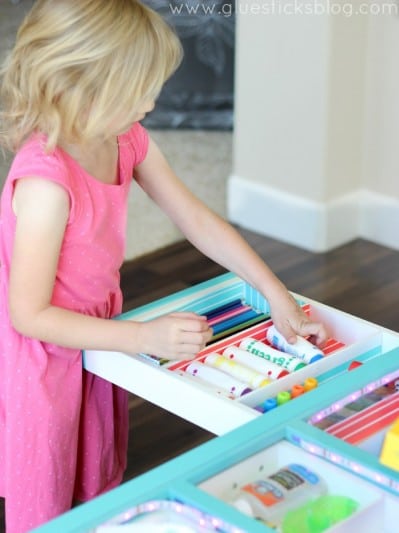 This desk is truly treasured by my children. It was like Christmas morning when they discovered it in the office, fully stocked with their supplies. All within reach and easily accessible.
Let me give you all the details on our new creative space!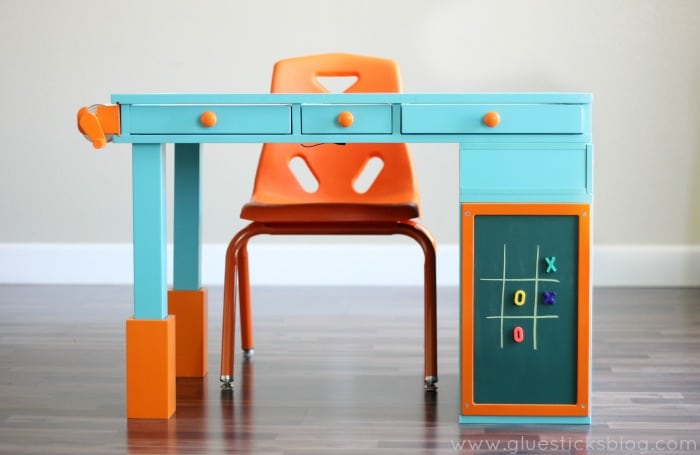 The Jack and Jill desk from The Original Scrapbox was designed for children ages 3-10. We have the Jack and Jill extension version to provide extra height for my boys (ages 8 and 10). The boots raise it from 22″ to 26″ to accommodate kids 7+. The front features a magnetic chalkboard.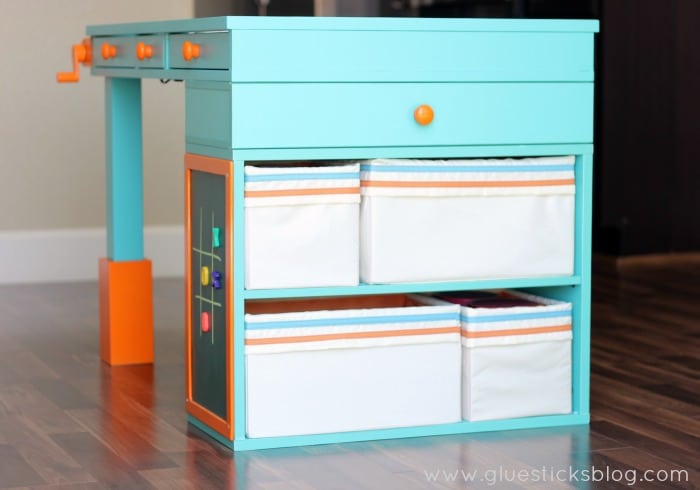 The side of the desk has a cubby area that holds 4 storage canvas storage totes. These are perfect for notebooks and coloring books.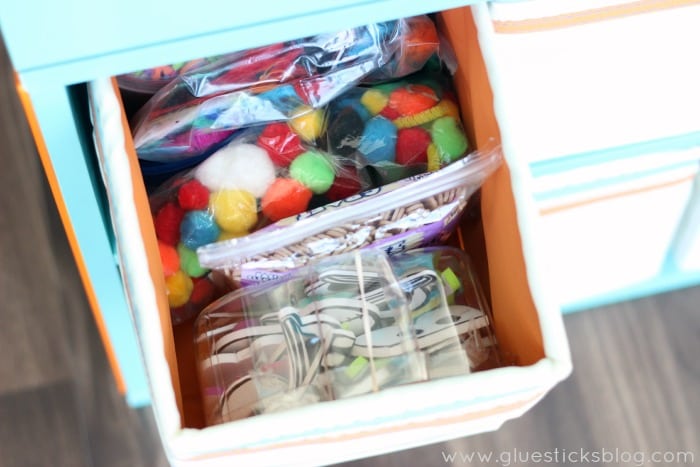 We also store containers of beads and foam stickers in the totes.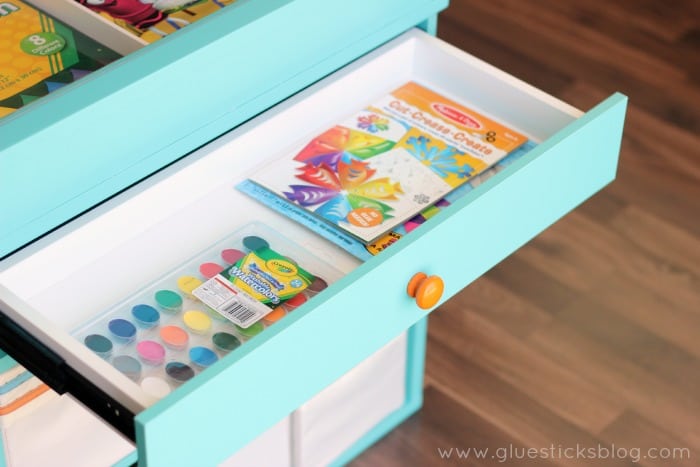 Our version of the desk also has a bonus drawer above the canvas totes. Such a great use of space!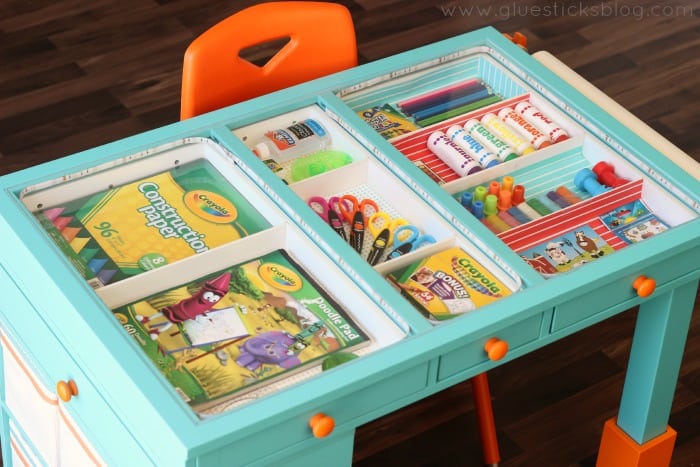 My absolute favorite feature of the Jack and Jill desk is the work surface! It's completely clear and the kids can easily find their supplies. Because everything is stored inside, it leaves plenty of space to work on top. The top is made out of plexi glass.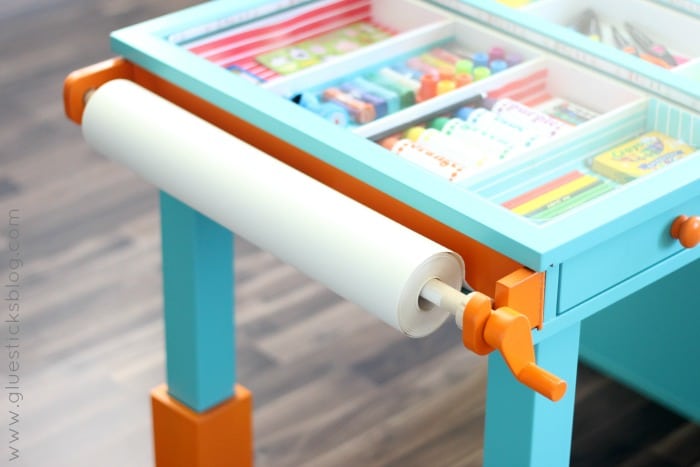 I love these craft rolls of paper and purchase them regularly from IKEA. They are great for not only drawing on, but covering up our workspace for painting projects. The desk comes with a built in storage area for a paper roll.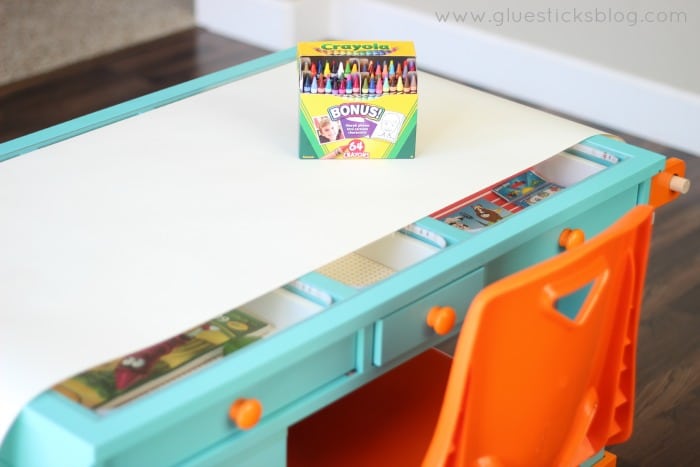 In just seconds the work surface is covered and ready for creating.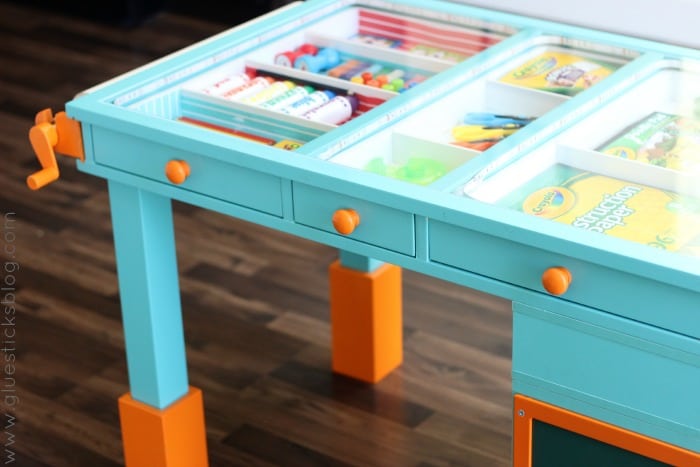 Under the plexi glass work surface are 3 pull through drawers.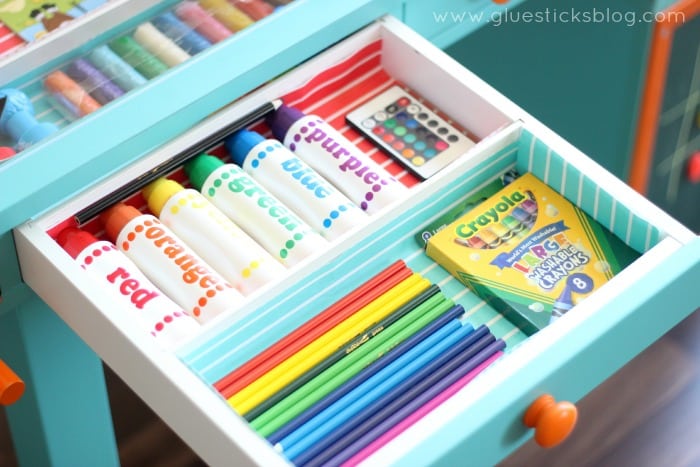 I lined my drawers with decorative card stock because I didn't want the colored pencils and other art supplies to rub against and mark up the sides of the desk. I just cut and folded the paper to fit each cavity.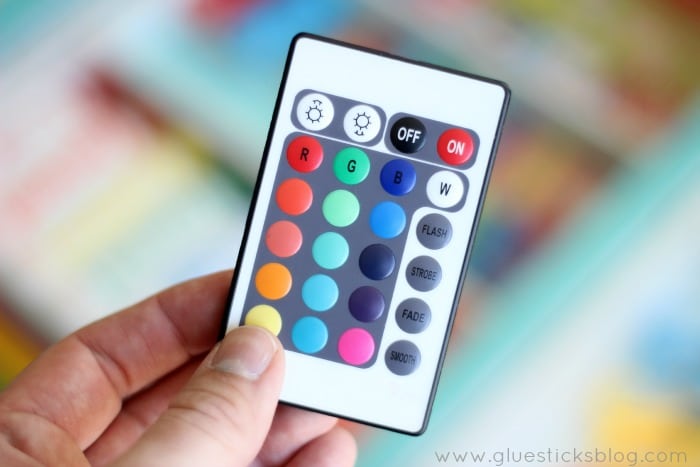 The desk comes with a fun lighting kit.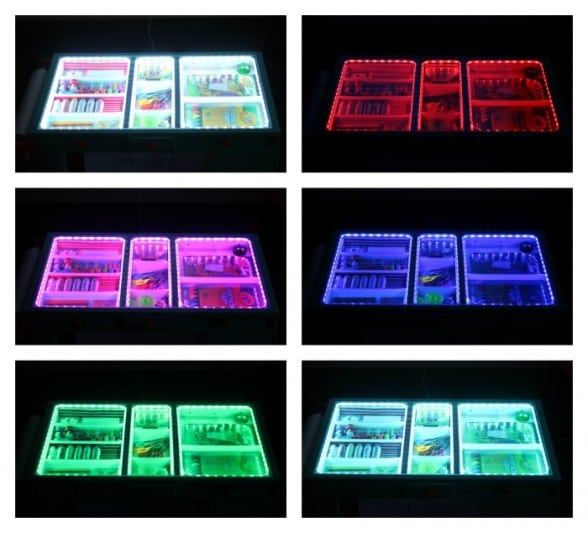 The kids can light up their work space in a variety of colors and blinking lights.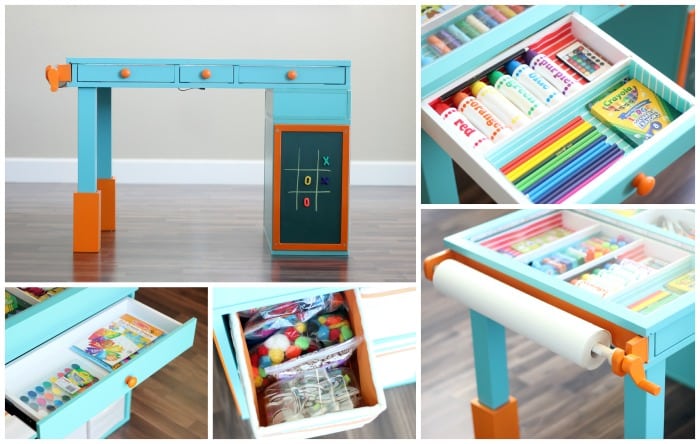 The Jack and Jill desk comes in several color variations and styles. I can see so many fun uses for it. Do you own the mother load of Legos? You could use the drawers to organize and store them! Have loom bands and beads taken over your home? Need a dedicated space for a homework area? I think you can see where I am going with this.
Disclosure: I received compensation to write this post on behalf of The Jack and Jill Desk  by The Original Scrapbox. Rest assured that I only share products I love and  feel my readers will benefit from and enjoy. All opinions expressed in this post are, as always, my own.