Creative, easy, and inexpensive ways to package holiday treats this year! Think outside the paper plate and see how easy it is to add a bit of holiday flare with a heartfelt greeting card and a cute package of treats.This shop has been compensated by Collective Bias, Inc. and its advertiser.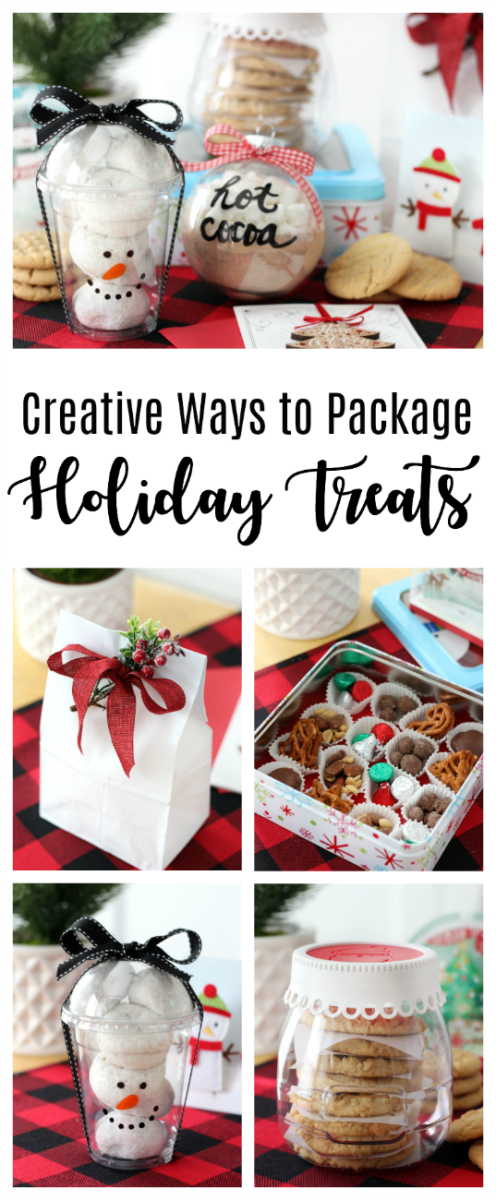 I was chatting with one of the kids' elementary teachers years ago and she said that her favorite gifts to receive were homemade gifts or cards with handwritten messages from her students. More than any of the store-bought items. Up to that point, I usually added a tag to any gift that we sent in, just something generic, but when she said that I realized that I felt the same way when it came to the gifts that my children gave me.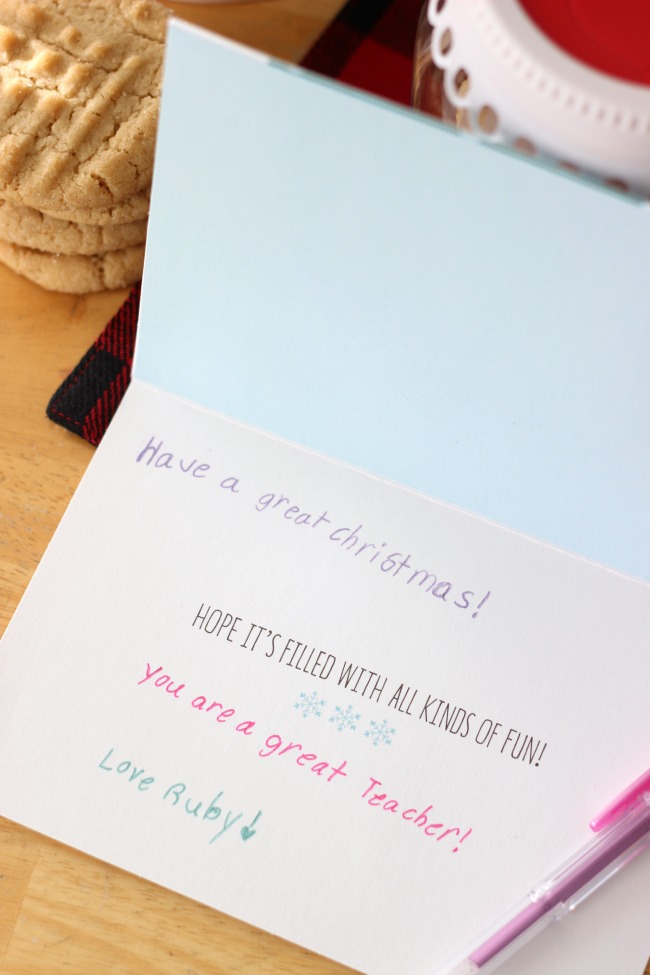 Is there anything sweeter than a second grader's cute handwriting? Seeing a misspelled word or two makes it even better. I love their handwritten notes and it is so sweet to read their messages from the heart. So now my girls each hand write a card to give to their teacher for Christmas, and we add a small treat to go along with it.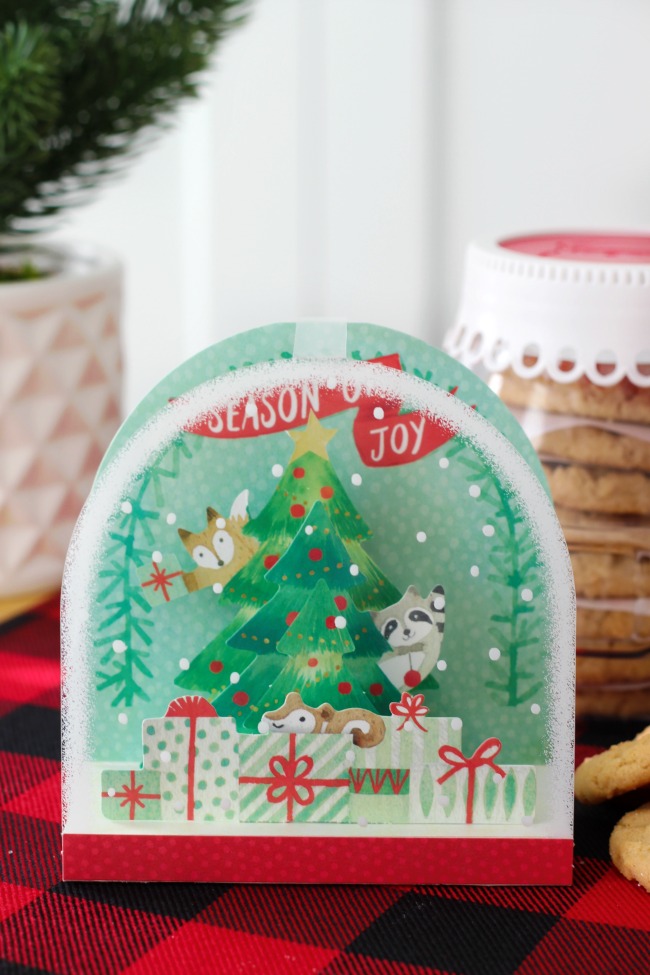 Click here to see one of these cute cards in action!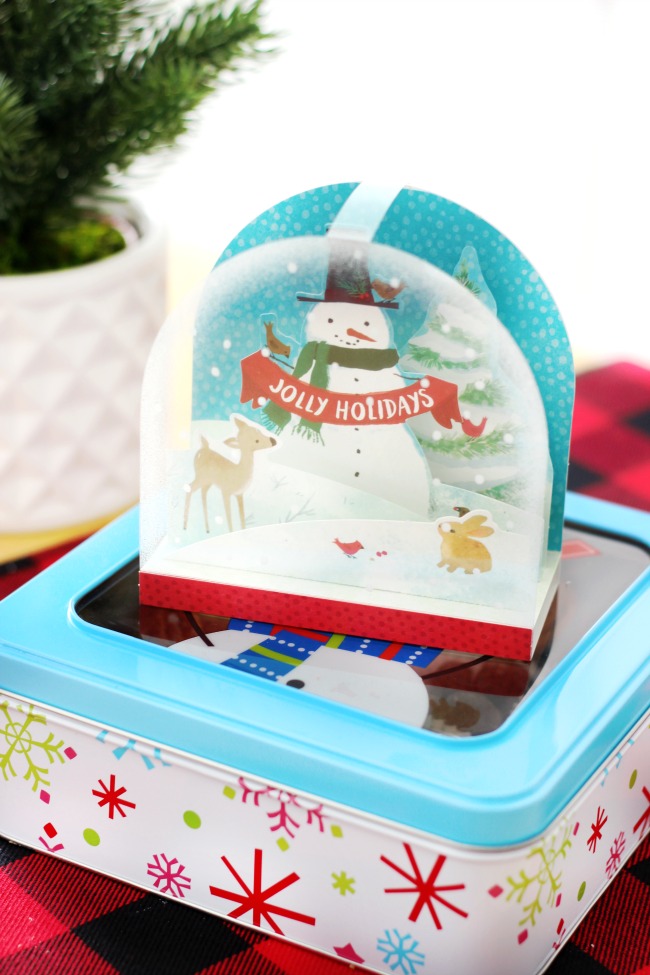 This year, when we saw the whimsical Hallmark Paper Wonder Cards at Walmart, we knew that they would make the perfect addition to our teacher gifts so I let the girls each pick out one instead of making a card. While I was there I also picked out a few of the Hallmark Signature Cards.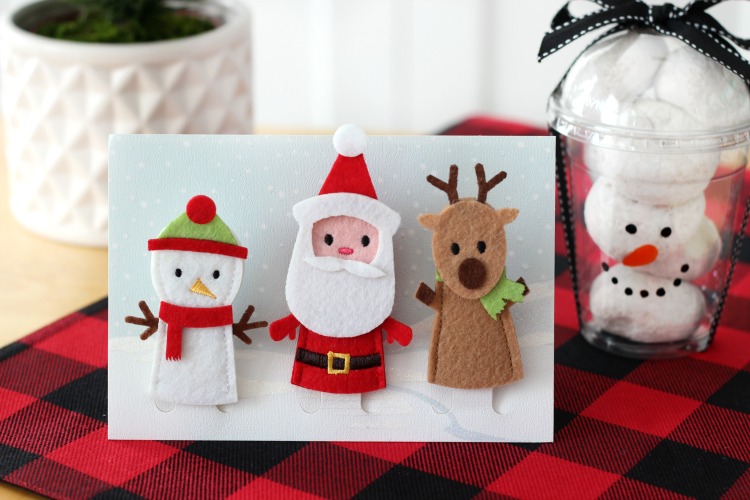 These cards are gifts all on their own. They are absolutely stunning and include a pop-up scene, wooden ornament, framable art, or set of finger puppets. Our holiday treats are simply sidekicks to these cards. Walmart has a great selection of affordable cards for every occasion.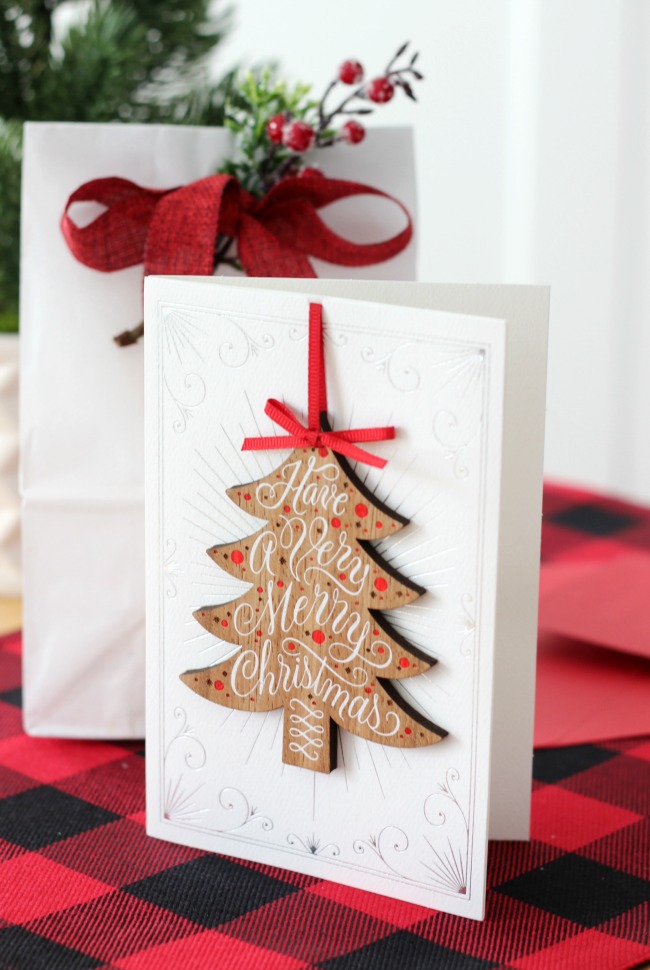 When I go grocery shopping with Mac we usually do two things to keep him happy:
1. Take a quick stroll down the toy aisle.
2. Let him look through cards in the card aisle. He loves the pop-up and musical cards.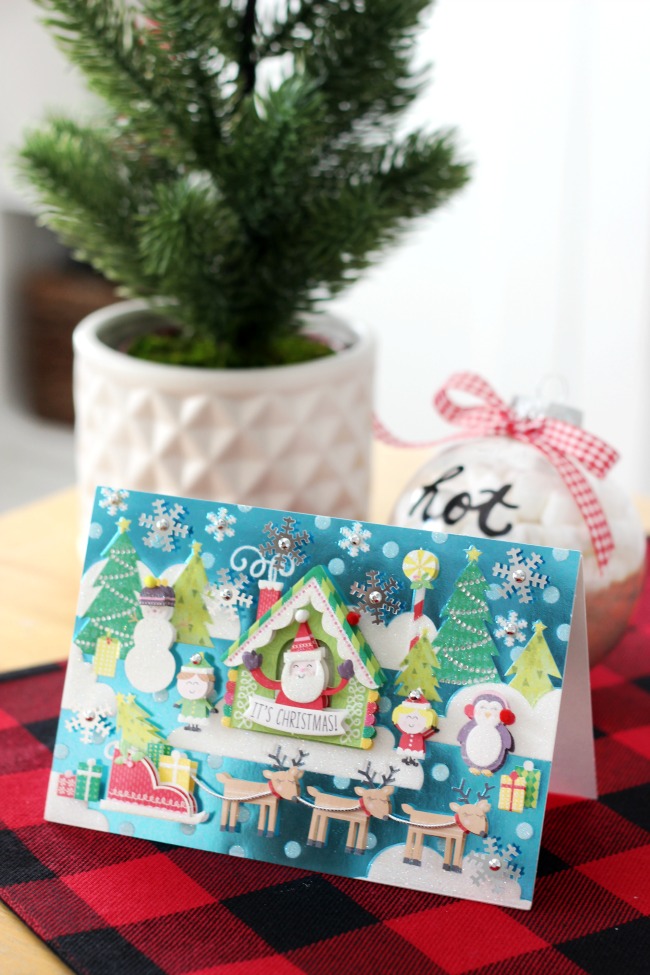 I also love a good pop up card and these Hallmark Cards are beautiful while still leaving ample space to write a note. Let me show you how I paired them with simple holiday treats.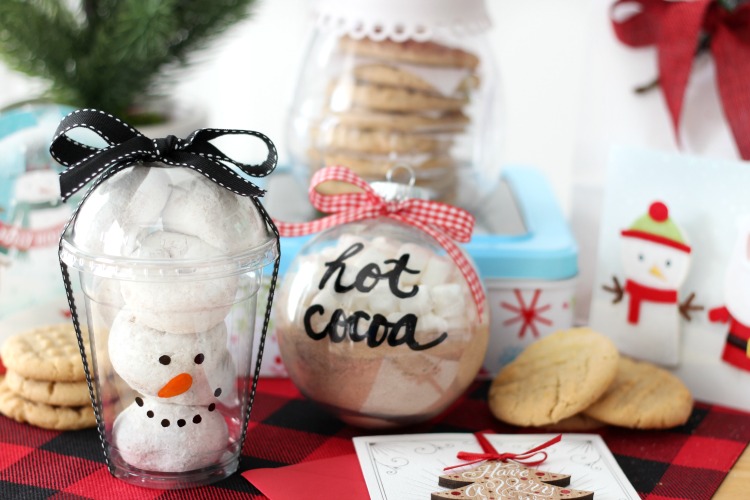 Creative Ways to Package Holiday Treats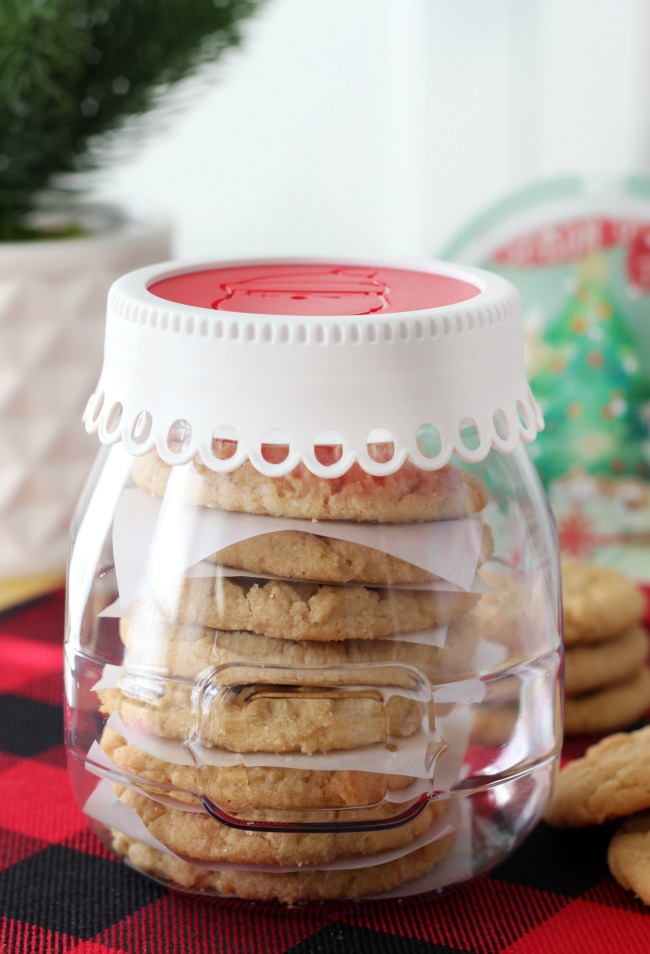 Cookies in a Jar
Stack cookies in a mason or other glass jar and add a decorative lid.
Add small sheets of parchment paper between the cookies to prevent them from sticking to each other.
When the cookies are gone, they can use the jar for other things! This is one of my favorite ways to package holiday treats. Who doesn't love a cute jar?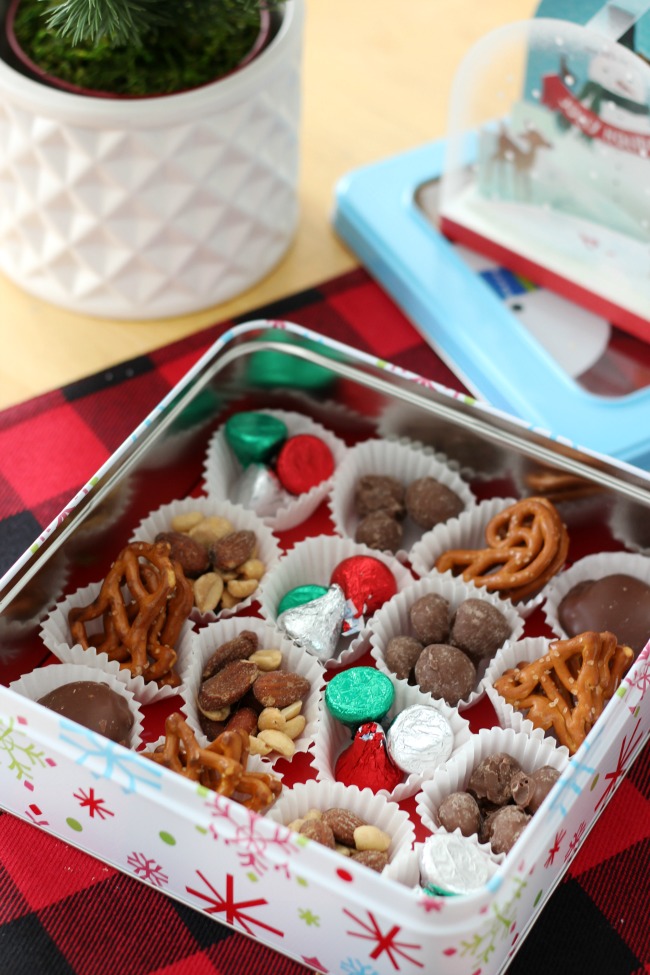 Holiday Treats Sampler Box
Fill a holiday tin with mini muffin liners and create your own box of chocolates or other treats.
We filled ours with nuts, chocolate covered peanuts, holiday pretzels, and chocolate candies.  The possibilities are endless and because you don't need very much of any item, you have plenty of ingredients to make other tins.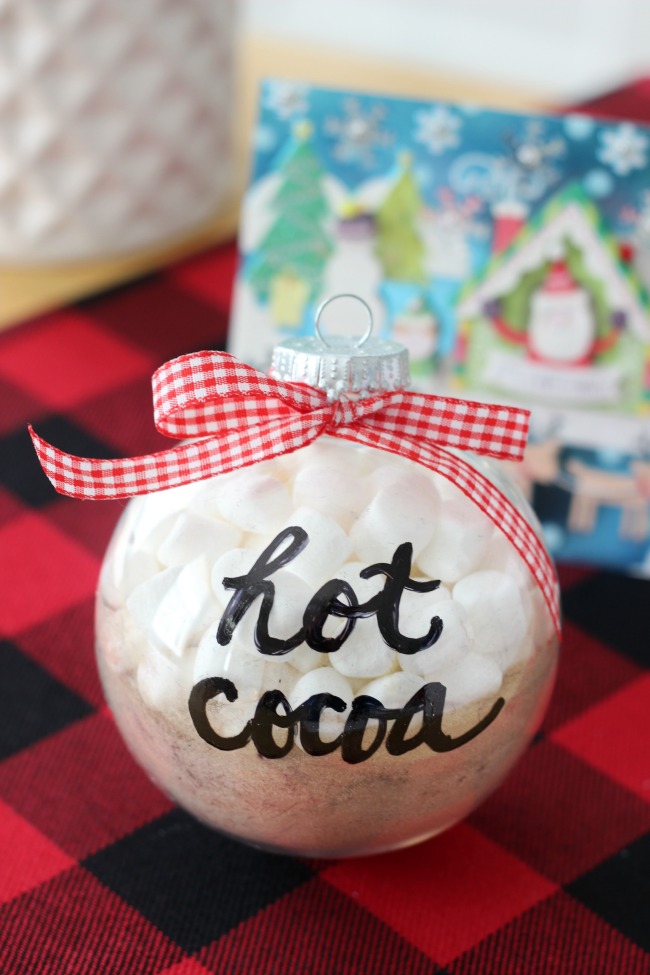 Hot Cocoa Ornament
I love these plastic ornaments and use them for so many things! Fill with popcorn, oil, and salt and write instructions for stovetop popping. Or fill one with ingredients to make a dessert in a mug. There are just so many ways to use these as gift packaging.
Use a funnel to fill the ornament with hot cocoa powder. Add enough for several servings.
Fill any remaining space with mini marshmallows.
Use a permanent marker to write the directions onto the back.
Decorate the front of the ornament if you'd like. (Oil-based paint pens work really well)

Snowman Cups
Another one of my favorite ways to package holiday treats. These would be incredibly easy to make for a class party. You could even let the kids decorate and fill them on their own! You can buy plastic cups with dome lids online. I made sure to purchase lids WITHOUT a hole for the straw. Stop by this post to see two more holiday cup designs and a link for the cups!
Fill cups with mini donuts or popcorn (any white snack food would work)
Add lid and snap into place.
Use an oil-based paint pen/permanent marker to add any details.
Wrap with a ribbon, optional.

Paper Sack Gift Bag
This is my tried and true way to wrap treats for birthday parties. I always have white paper sacks on hand. They are only a few cents more than brown bags and I like them so much better!
Fill the bag with goodies.
Fold the top down and punch two holes using a hole puncher.
String a ribbon through both holes and tie into a bow.
Tuck a piece of greenery behind the bow (optional)
​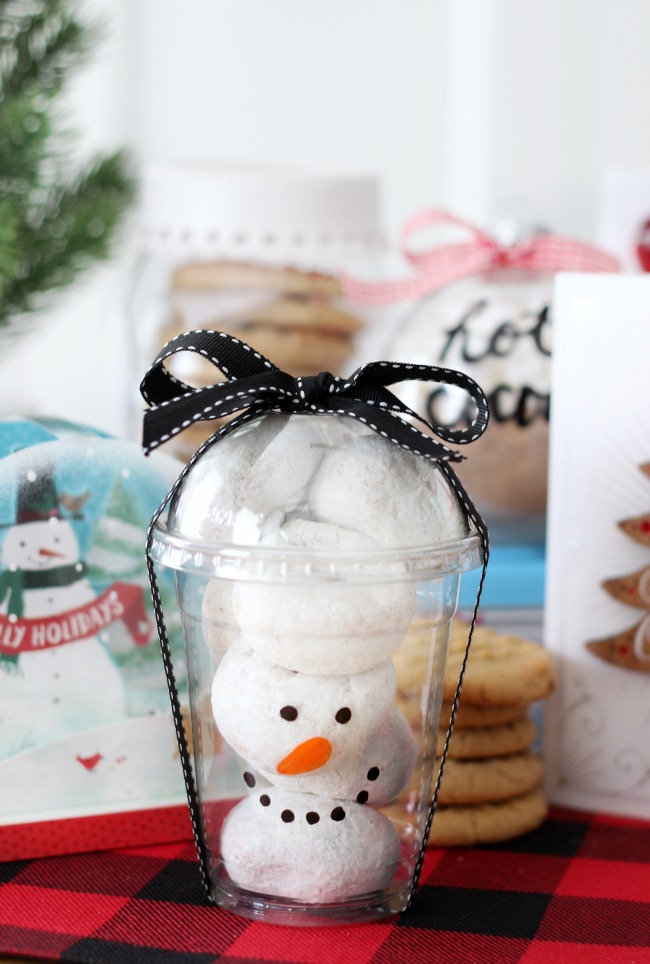 Do you pass out treats to neighbors and friends every year? Leave a comment and share the ways that you package holiday treats. I'd love to hear!
You might also like…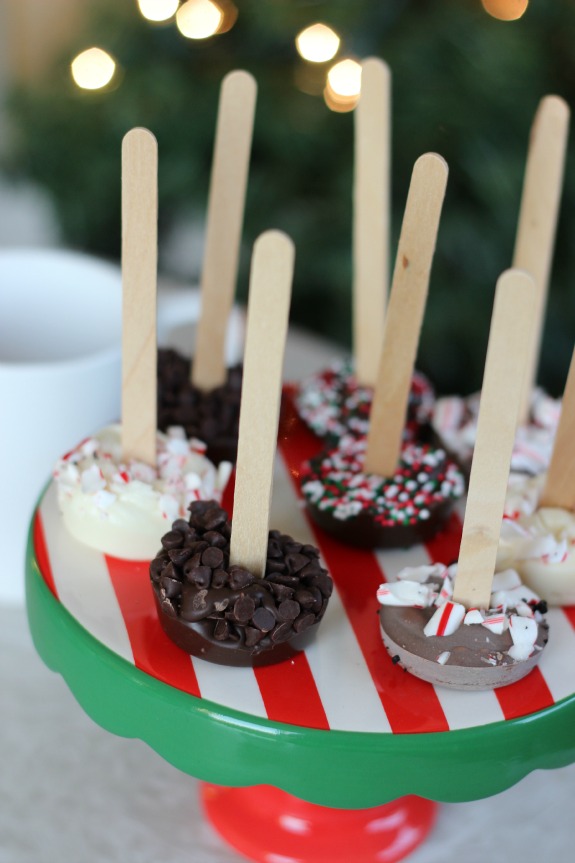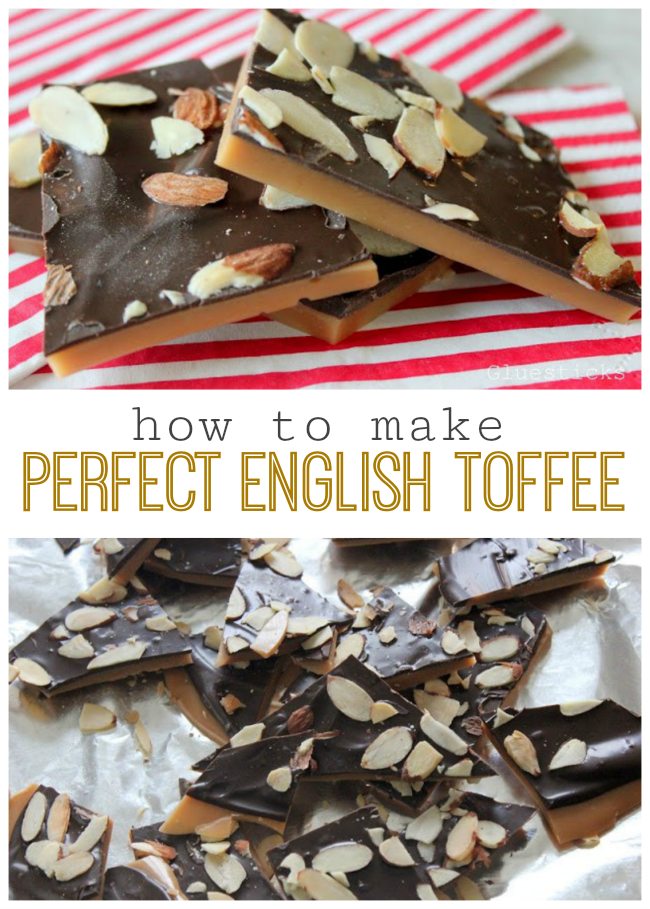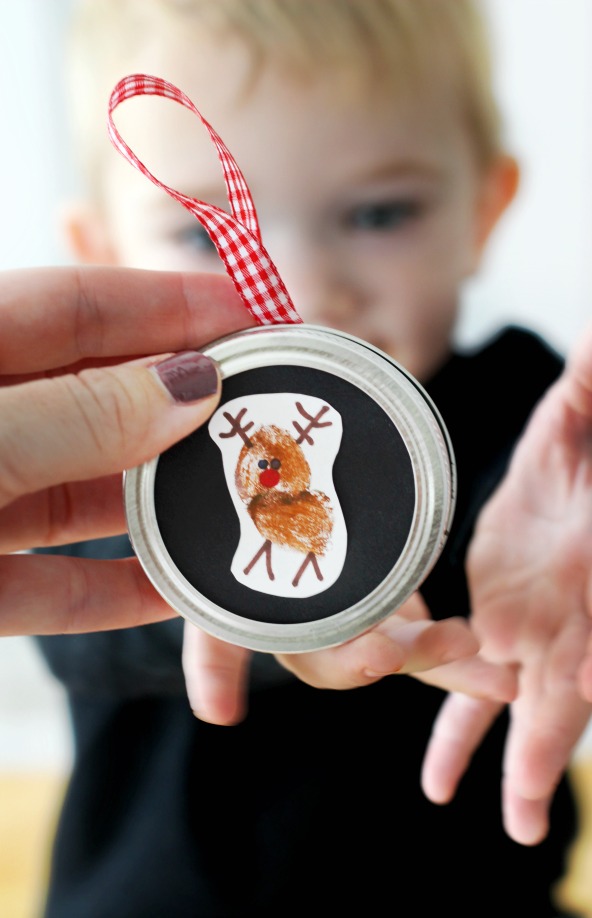 Welcome! I'm Brandy, mother to 5 darling kiddos and a cute black lab named Toby. My husband is in the Coast Guard so we've lived all over the place, turning each house into a home. I love baking, sewing, making cute things with my kids, and sharing what I've learned with all of you!