Fill these to-go cups with mini donuts and decorate the front for the most darling holiday party treat cups around! Great for class parties! This post contains affiliate links. Refer to my disclosure policy at the bottom of the homepage for more details.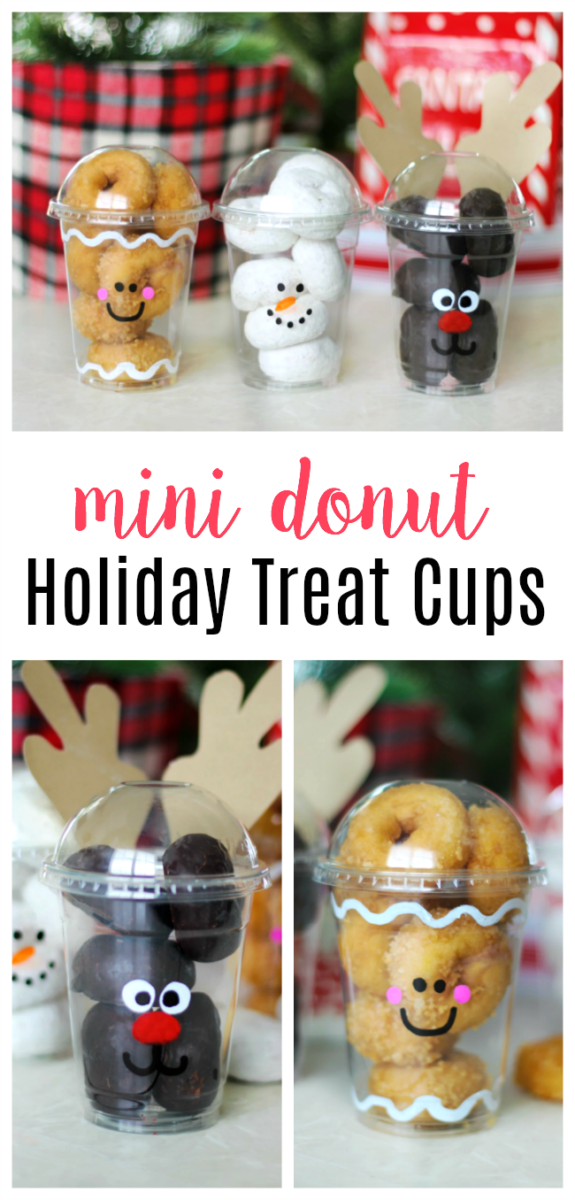 I had so much fun making our snowman treat cups last month (update, I have Easter ones, too!)and needed to make more! It was hard work having to buy more donuts, but someone had to do it, ha! I have a giant stack of these disposable to-go cups with lids and use them for SO MANY THINGS. They are great for cereal, fruit, cookies, popcorn—pretty much anything.
You can buy a container of mini donuts at Walmart for $2 and one container will fill up 3 cups. So it's an affordable and EASY holiday party favor. Wouldn't these be fun to make with kids at school? They'd also make great little neighbor treats!
If you'd prefer not to use donuts, use popcorn! White, caramel, or black & white caramel corn, or chocolate! (Click for recipes for each, they are amazing!)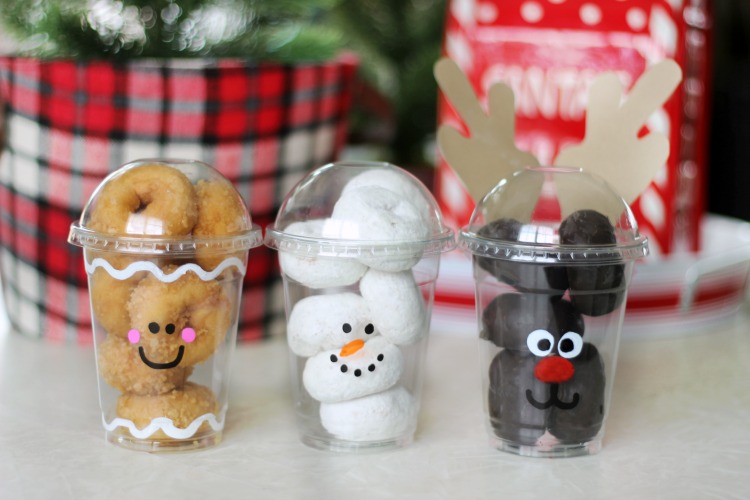 I think that the gingerbread cup is my favorite, partially because I love coconut crunch donuts.
Mini Donut Holiday Party Treat Cups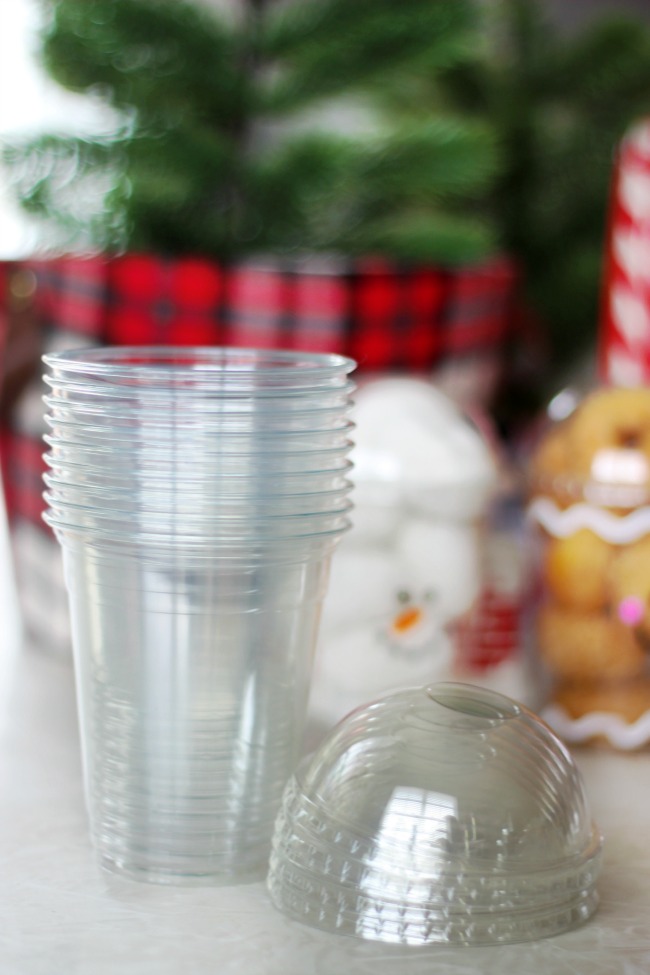 You can find these cups at a restaurant supply center. I buy mine on Amazon. You get a pack of 30 and can choose between lids with/without holes. I buy the 12 oz. ones WITHOUT holes.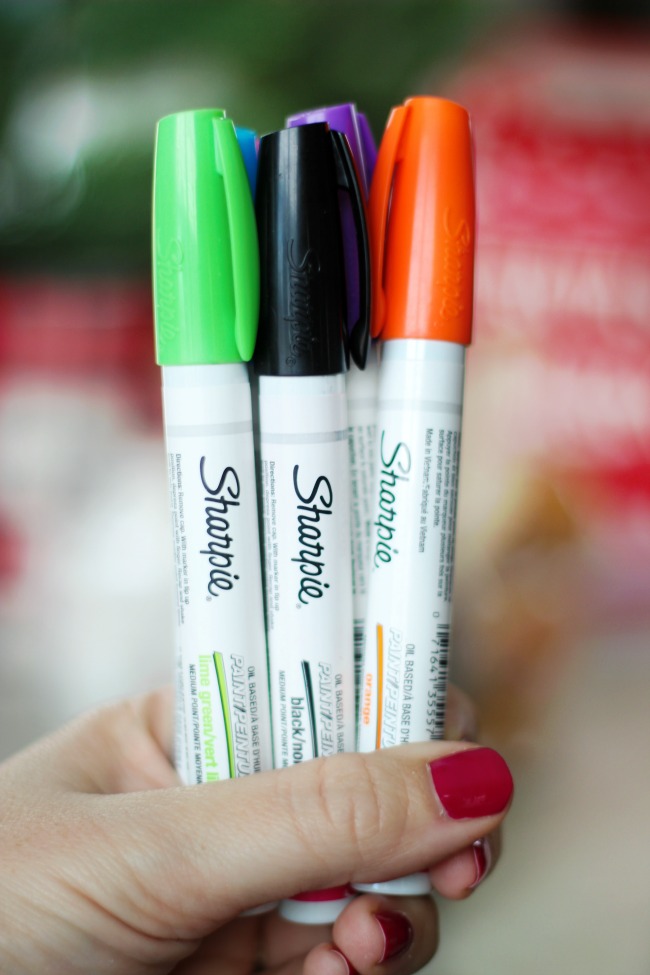 The best markers for writing on the cups are oil-based paint markers. Regular sharpies and permanent markers just don't stand out enough. I like these Sharpie paint pens and use them all the time, but any oil-based paint pen would work!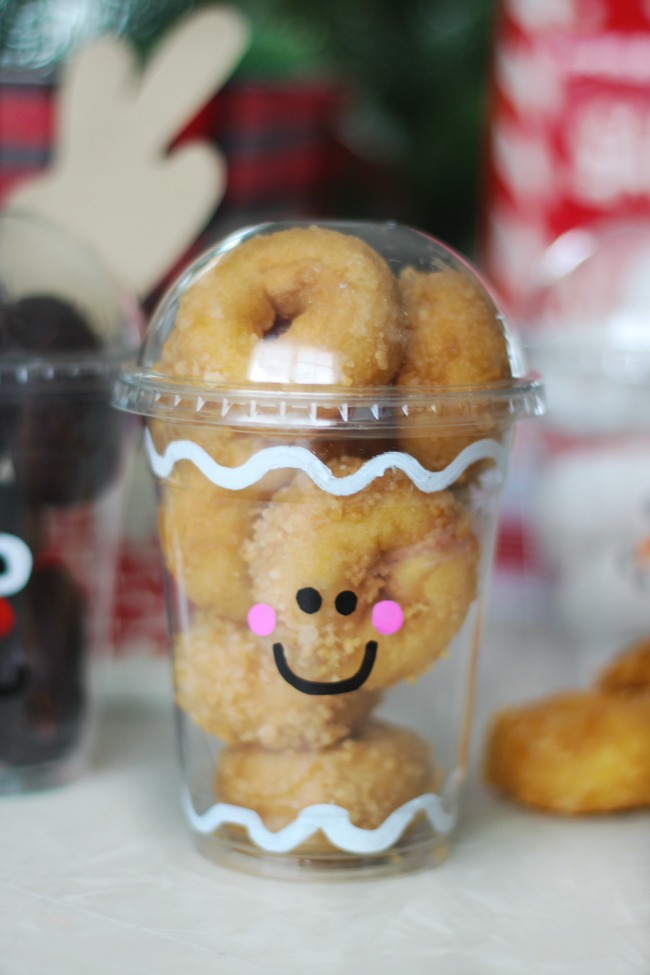 The paint pens dry quickly and are very forgiving. If you make a mistake you can remove the paint with nail polish remover.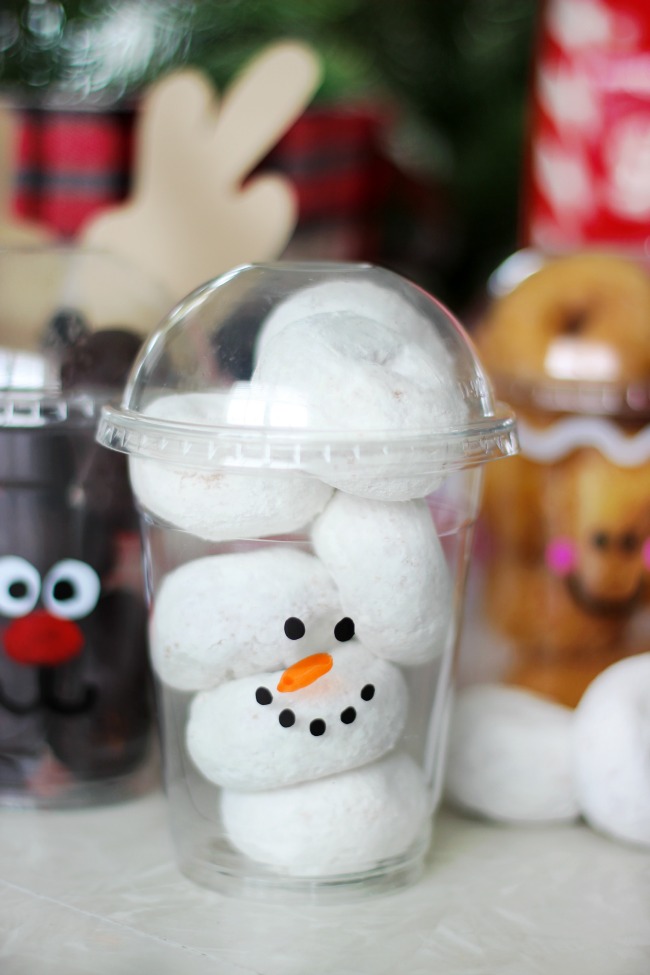 Just decorate and fill with donuts! The perfect little treat cup to make with the kids this year or favor for any holiday party!
I cut out antlers for Rudolph out of craft paper, but pipe cleaners would be cute too.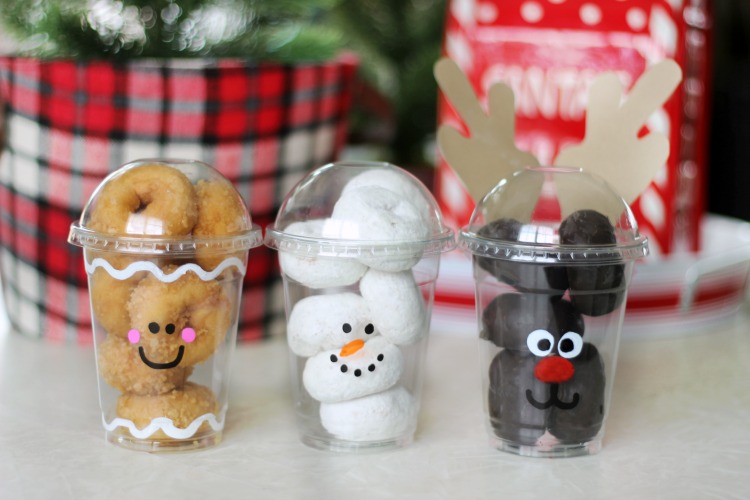 Which one is your favorite?
Welcome! I'm Brandy, mother to 5 darling kiddos and a cute black lab named Toby. My husband is in the Coast Guard so we've lived all over the place, turning each house into a home. I love baking, sewing, making cute things with my kids, and sharing what I've learned with all of you!