Thank you, Yakronyms, for sponsoring this post. We would have funded the Kickstarter, regardless! Be sure to join the Kickstarter Campaign February 20th!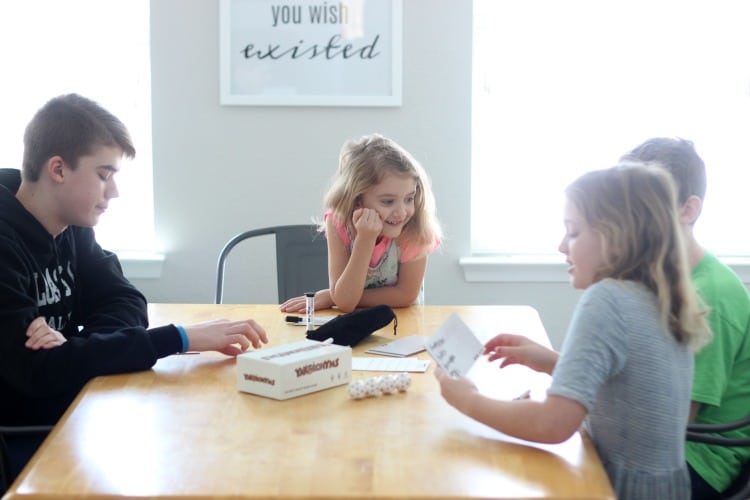 Acronyms are all around us, right? Have you ever wondered what they meant? Have you ever thought about creating your own? You can with the hilarious new game: Yakronyms! The funnier the acronyms, the better your chance to win! Enter to win a copy!!
We're a sucker for games. Like BIG TIME. A good portion of the
wall of built ins
that we created is used for storing our vast collection of family board games. The kids bring them when they go to their friends' houses, we play them while we eat dinner, we have game nights with friends, and the kids play them on the weekends. On their own. Anything that distracts my kids from electronics is something worth supporting. Hence, the giant game collection 😉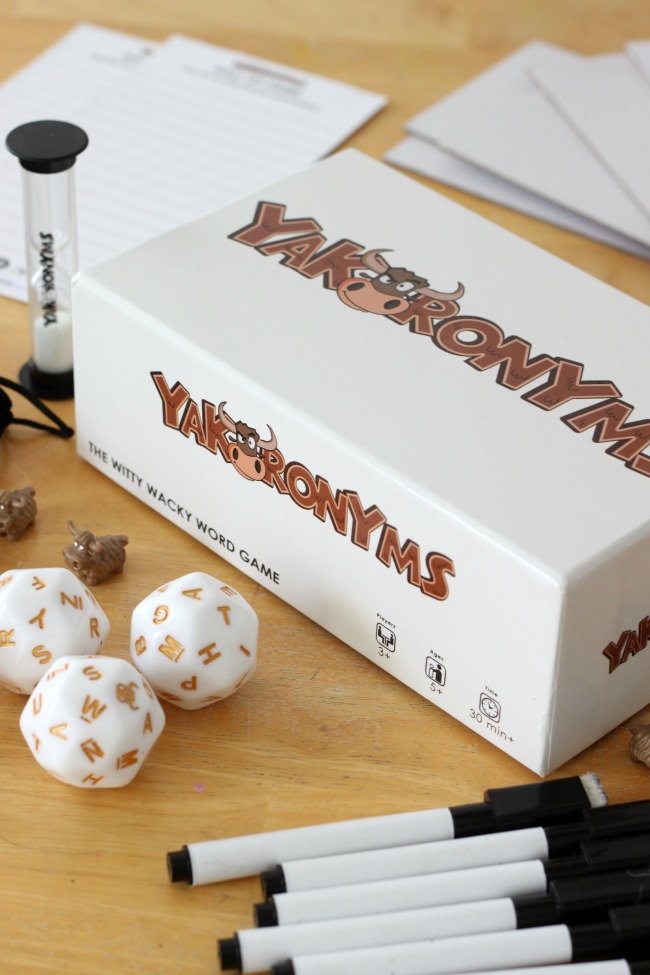 We have three that have been in constant rotation since Christmas, and
Yakronyms
is one of them. Since it hasn't even hit the market yet, I thought it only fair to give you a quick review!
My FAVORITE thing about this game is that it is for ages 5+, but EVERYONE finds it entertaining and hilarious. It isn't marketed directly for children or adults. It's a game for everyone. Another thing that I love is that it takes about 30 seconds to learn to play. No crazy rules, just 30 seconds and you're set.
Curious? Here's the gist!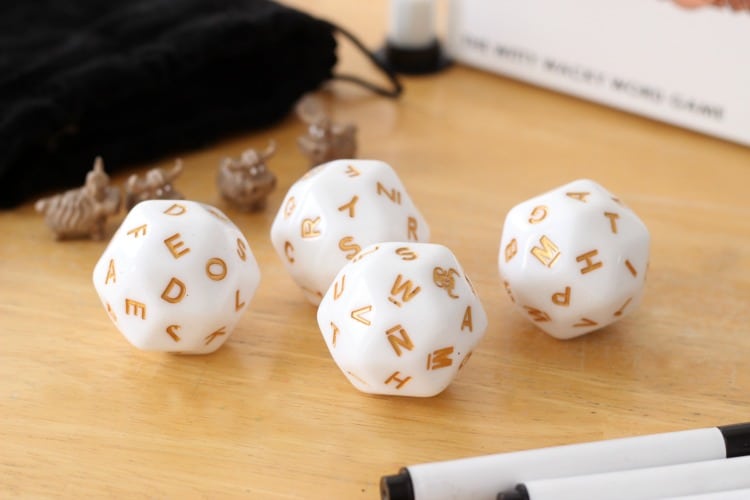 The games comes with 4 dies. One player rolls the dice and arranges them in whatever order they'd like before sharing the order with the other players.
L-S-H-G
Then the players have 60 seconds to come up with an acronym using those letters! The game comes with dry erase boards and markers for everyone.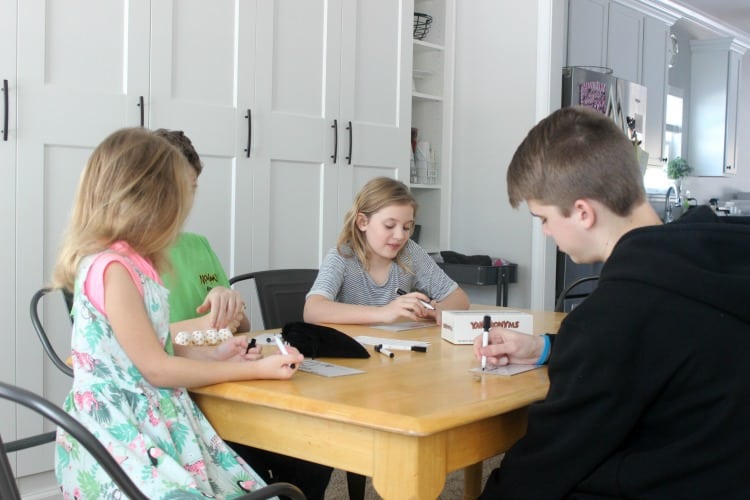 Now for the fun part! When the timer ends, the players share their acronym. The player who rolled the dice chooses his/her favorite and that person earns a yak!
Little Sissy Hates GuineaPigs
The game ends when all of the yaks have been passed out. The person with the most yaks wins!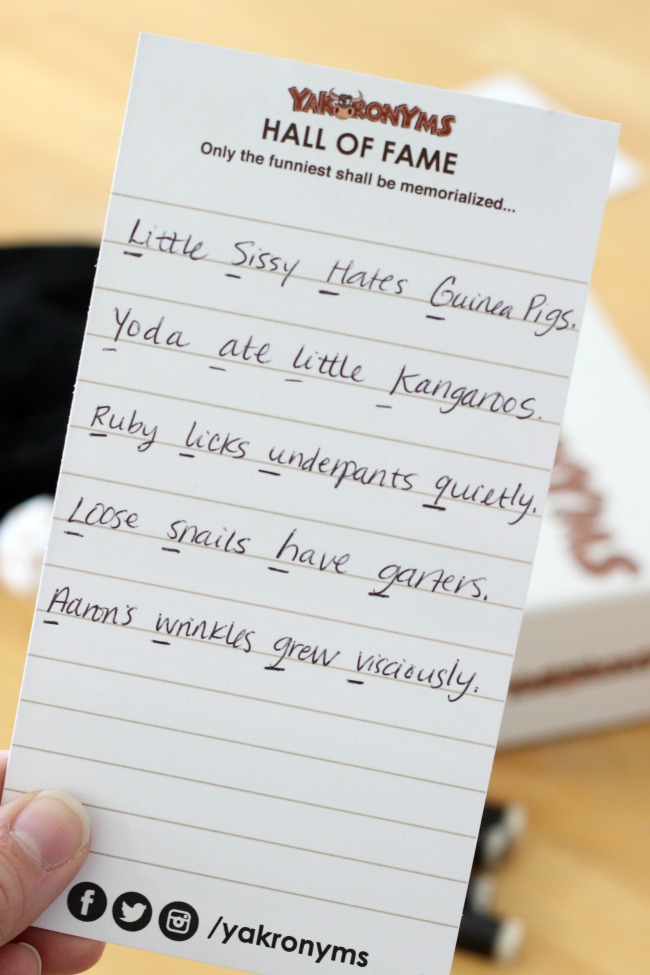 Be sure to record your favorites in the hall of fame.
"Ruby Licks Underpants Quietly"
still makes me laugh. Oh my goodness.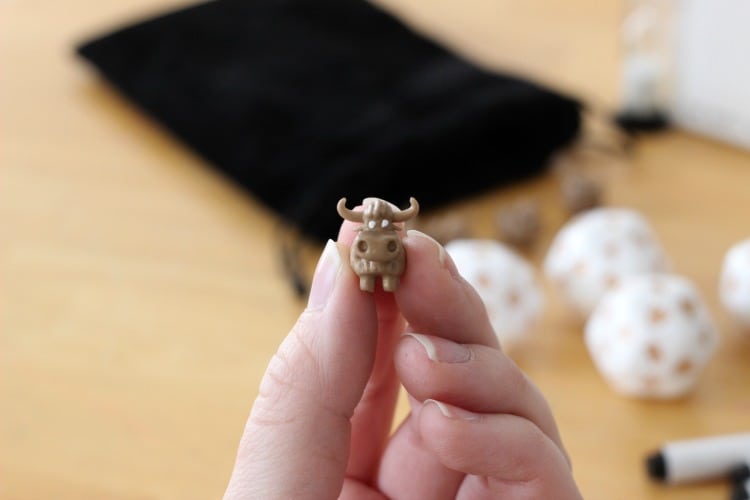 And the yaks, hilarious!
The game will retail for $20 which is a bargain for the hours of entertainment that it creates. Ours was a lifesaver during a week of snow days that we had in January, and it also made its way over to our friends' house last week when they invited the kids over. The teens had a blast!
Yakronyms is set to launch their Kickstarter campaign on February 20th! So be sure to come back, click the link, and help help fund it!
Would you like to win a copy? (Game will be mailed to winner once copies become available.)
Enter using the widget below! Be sure to enter the "leave a comment" entry for 5 bonus points and some acronym fun! You can earn 5 points every day simply by leaving a new comment and marking it on the rafflecopter widget!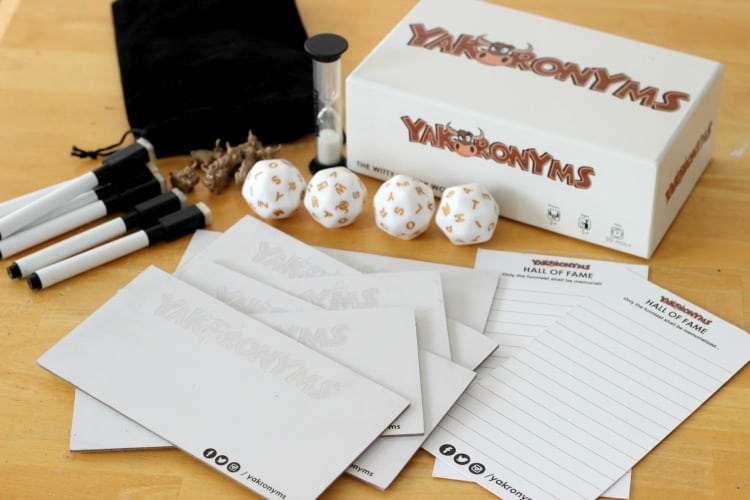 Fine print:
 Giveaway ends February 20th. Open to the US only. Game will be sent when copies become available. Game featured in blog is a working prototype. Some colors will change between now and full production, and additional details are being added to the Yaks and Yak Sak.