A fun young women General Conference handout and activity. Order extra copies of the conference edition of the Ensign, and give one to each of the Young Women with a highlighter. Challenge them to read one talk every week, highlighting their favorite parts, until the conference comes around again! 


With General Conference around the corner, I wanted to do something with the Young Women in our ward to make it special. I thought about conference journals, printable worksheets, or delivering cinnamon rolls to the girls before conference, but wasn't sure if those things would truly enhance the spiritual experience.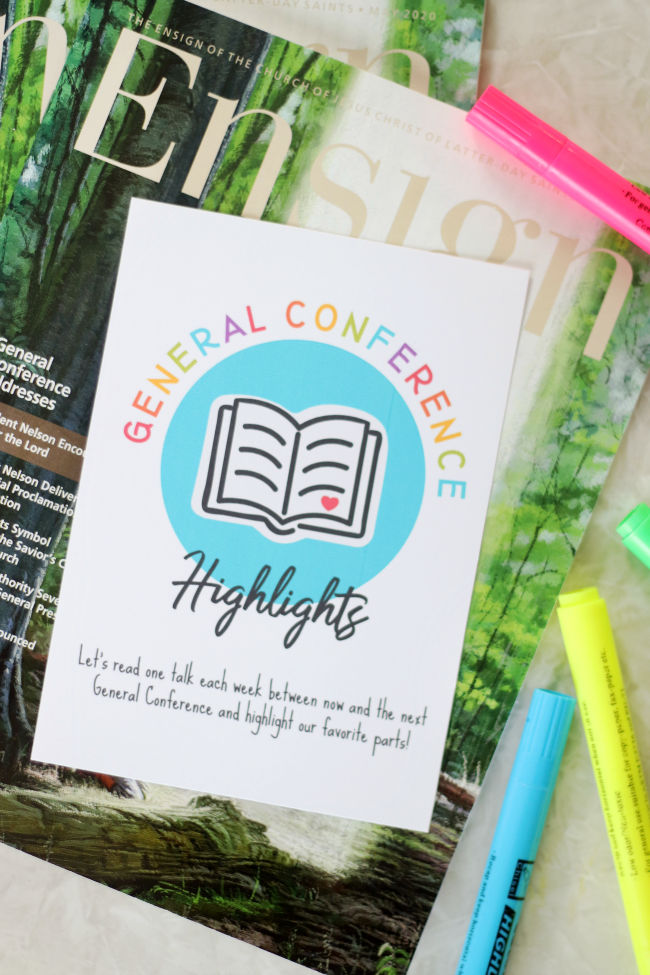 I looked online and saw that the church sells extra copies of the Ensign magazine for $1. That got me thinking—what if I ordered a copy for each girl and challenged her to read one talk every week until General Conference comes around again? (Obviously, this is a gift to give them AFTER conference once the conference edition has been released.) We spend so much time creating a memorable conference watching experience, but it's easy to forget to listen to those talks again. I always do better reading vs. listening, and having a hard copy to make notes on and highlight helps.
Young Women General Conference Handout (Printable)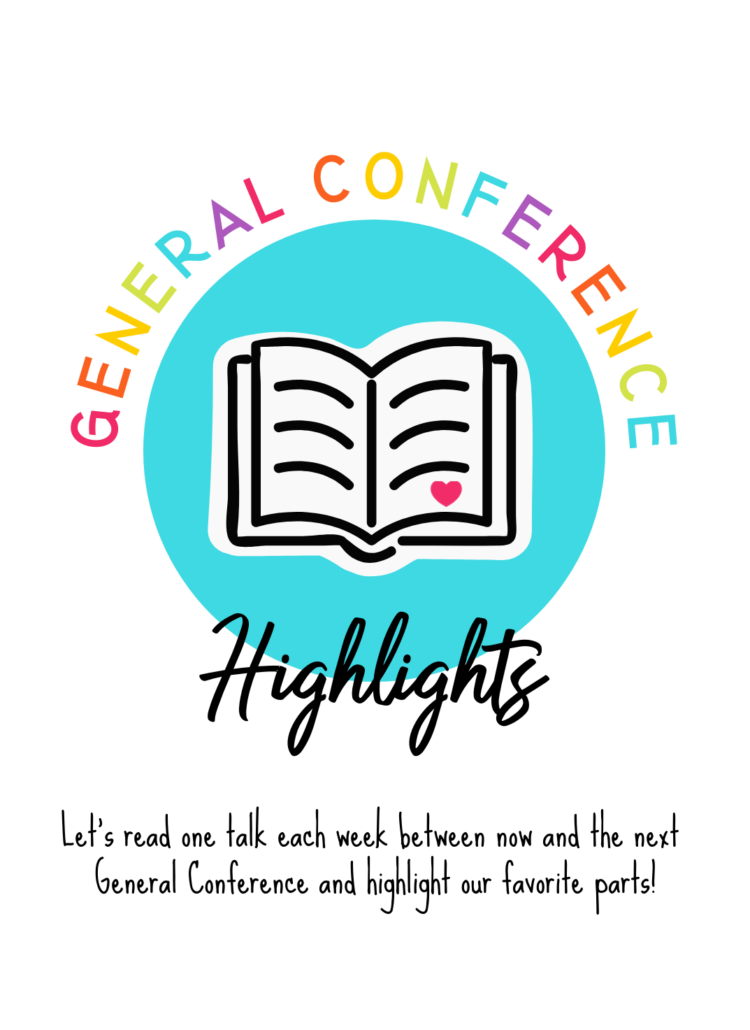 I created a printable General Conference handout to attach to the front of the magazine. You can download it for free here: YW GENERAL CONFERENCE HANDOUT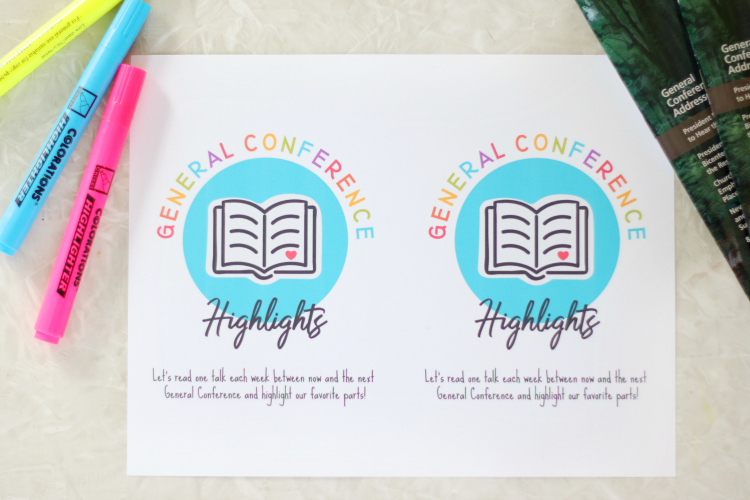 Printable Handout: YW GENERAL CONFERENCE HANDOUT
3 More Activities and Handouts for Young Women
"When Life Gives You Lemons" Activity (Zoom option)
"We Grow When Things Are Hard" Succulent gift + printable.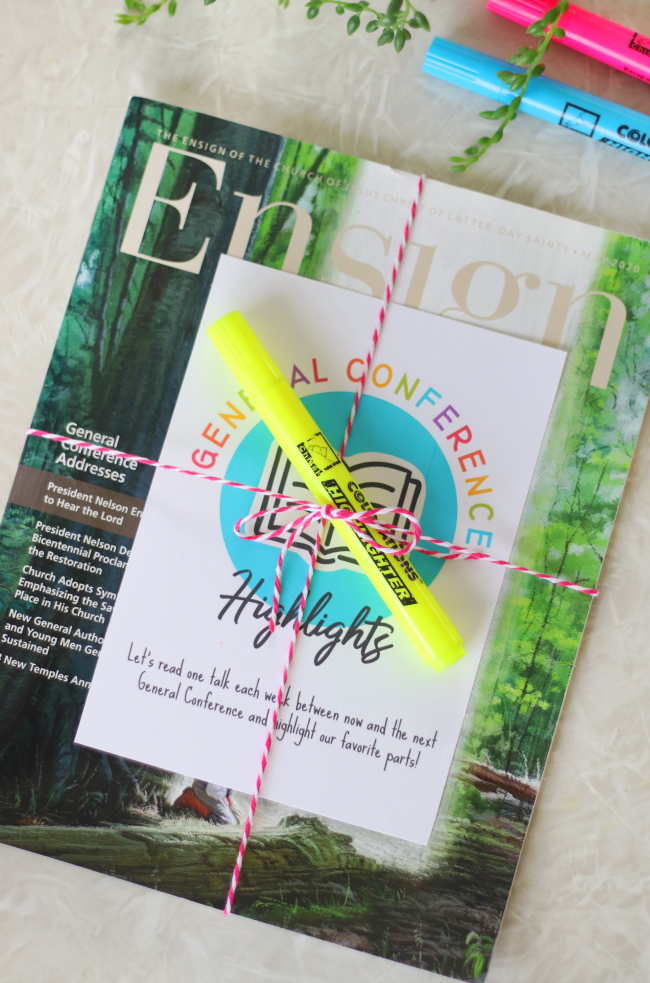 I tied the magazine with baker's twine and added a highlighter. I'm going to participate in the challenge too. This is an easy gift to porch deliver or hand out at church after General Conference. A great way to make the spiritual experience of General Conference last all year long!