Make a sweet little prayer bracelet to help you remember to do the simple things; morning prayer, evening prayer, scripture study, and write in your journal.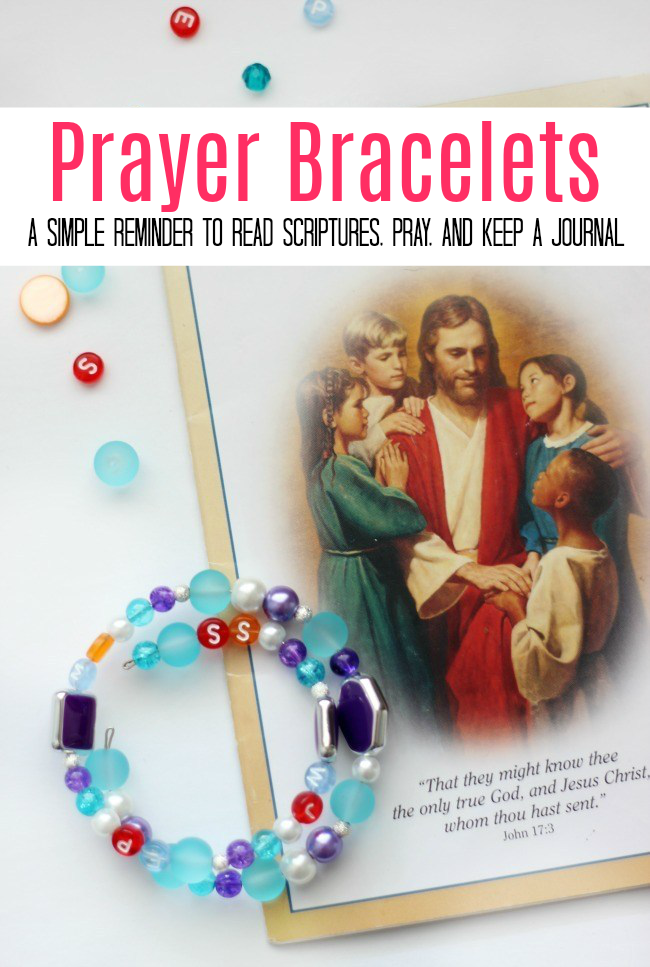 Activity Days Prayer Bracelet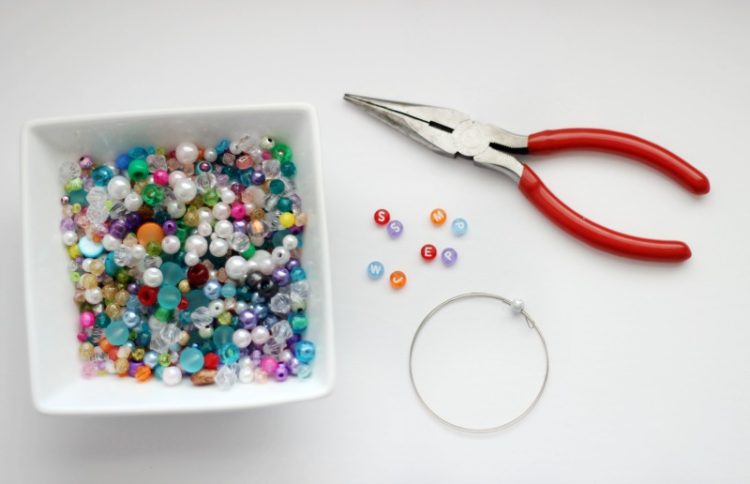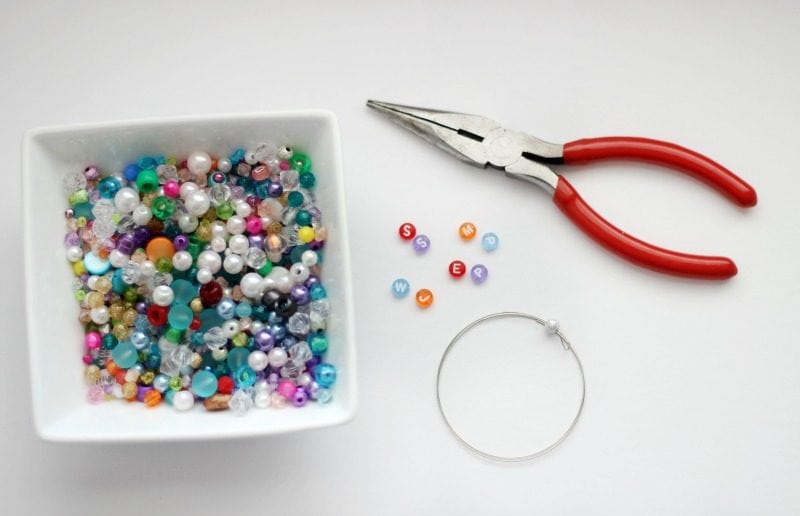 I was looking for a fun activity to make with the 8-11 year old girls that I worked with at church, at our Activity Days program, and stumbled upon
these darling bracelets! 
 We made these last year and it's fun to see that many of them still have their bracelets!
There are 4 sets of letter beads that stand for 4 things to remember to do daily:
MP= morning prayer
EP= evening prayer
SS= scripture study
WJ= write in journal
I purchased wire memory bracelet rings and beads from Oriental trading. Before the activity I bent one end of the wire ring over and separated the letter beads into little baggies for the girls. At the activity, I set out bowls of colorful beads for the girls to sort through.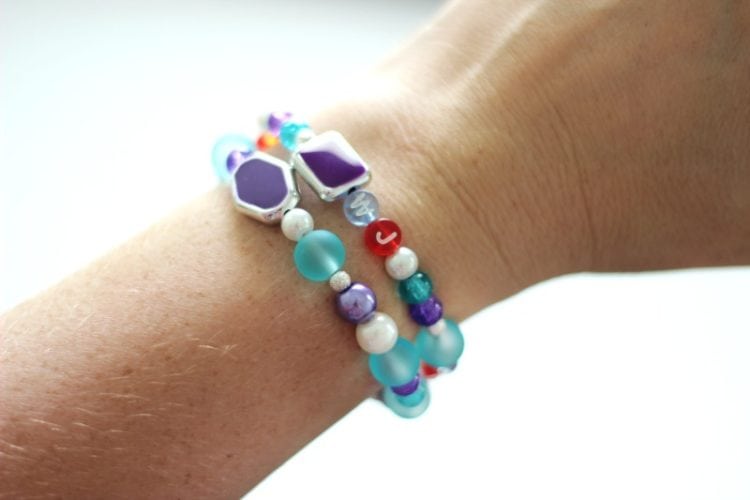 They had SO MUCH FUN putting their bracelets together and reading President Monson's last conference address about reading the scriptures.
(This passes off "Read a recent conference address given by the prophet. Decide what you can do to follow the prophet, and do it." in Learning & Living the Gospel in the Faith in God Booklet).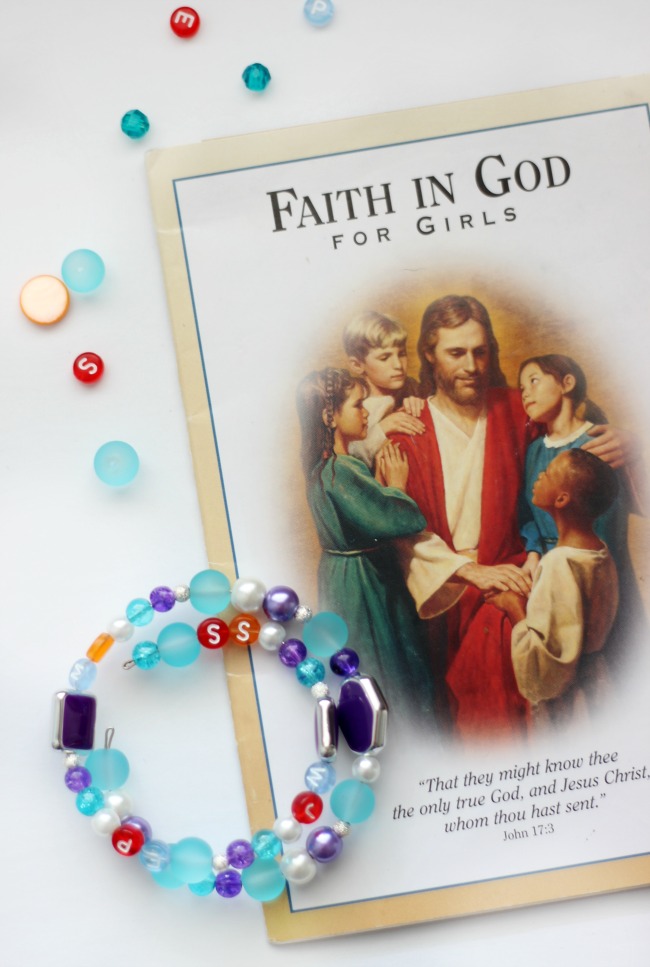 A darling activity that was both spiritual and creative. My favorite kind! These memory wires are awesome. The bracelet just slips onto the wrist without a fastener of any kind.
You might also like…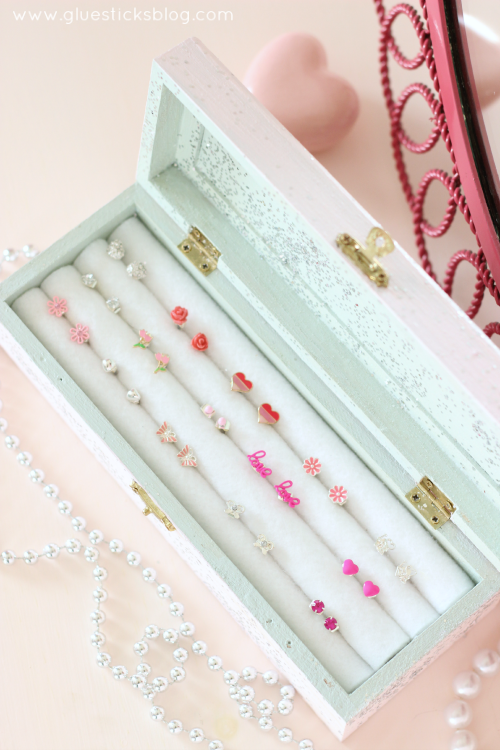 This earring box is the perfect place to store earrings. We rolled pencils with felt and lined them up side by side. Simple as that!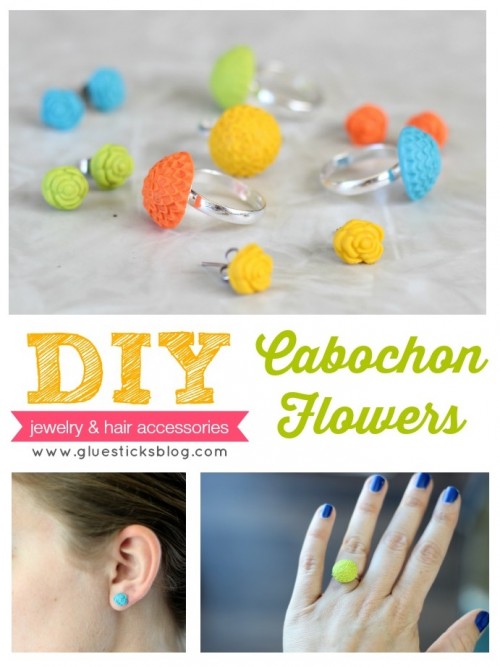 Did you know that you can make your own flowers for earrings, rings, and other accessories! Polymer clay is a lot of fun to play with and bakes up really well! Come see everything that we made. The earrings are my favorite!