Sew your own makeup or pencil bag using this travel zipper bag tutorial! Linked to an easy-to-follow tutorial that comes together in under an hour. Make one for yourself and a few to keep on hand as gifts! A big thanks to Kelby Sews for such a great tutorial. I've used it several times!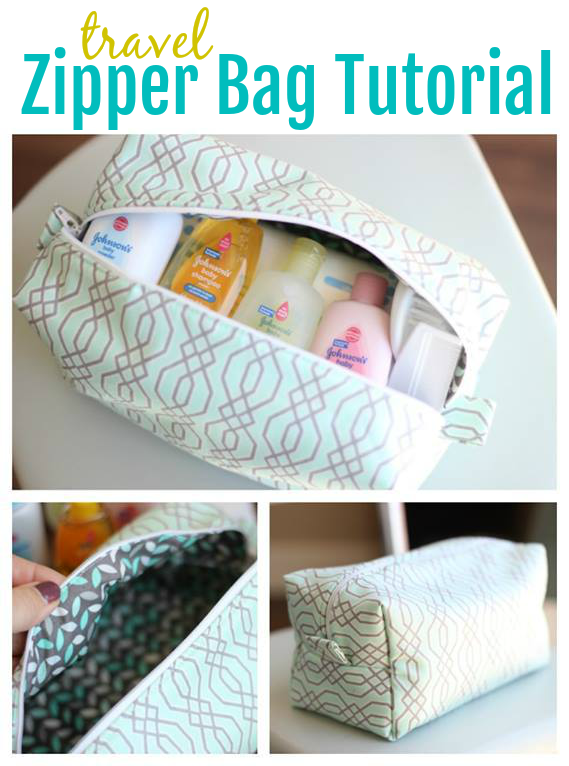 Ruby's teacher at church is having a baby! I asked Ruby if it was going to be a girl or a boy. She said, "I'm not sure. I think it is just going to be a baby." Haha. Either way, she was excited for her so we decided to make her a baby gift (for her baby BOY…we later found out 🙂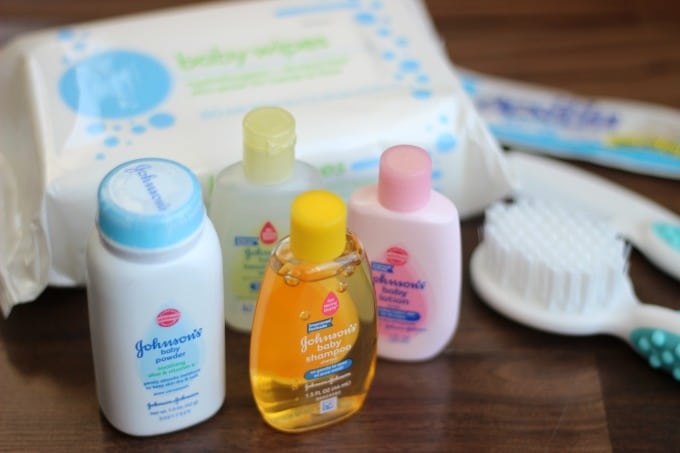 Travel Zipper Bag Tutorial
I pulled out one of my favorite sewing tutorials for this one. A Boxed Zippered Bag by Kelby Sews. I've made this one a few times and love how quick and easy it is to make! We thought it would make a nice little travel bag for a diaper bag filled with changing necessities or bath items for a trip. You can see the others ones that I made here!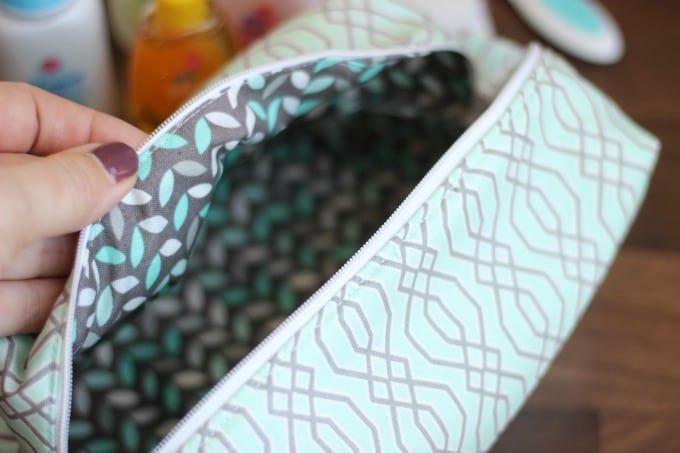 We found two coordinating fabrics that worked for a baby boy, but were neutral enough in case her teacher decided to use this zipper bag as a makeup bag for herself.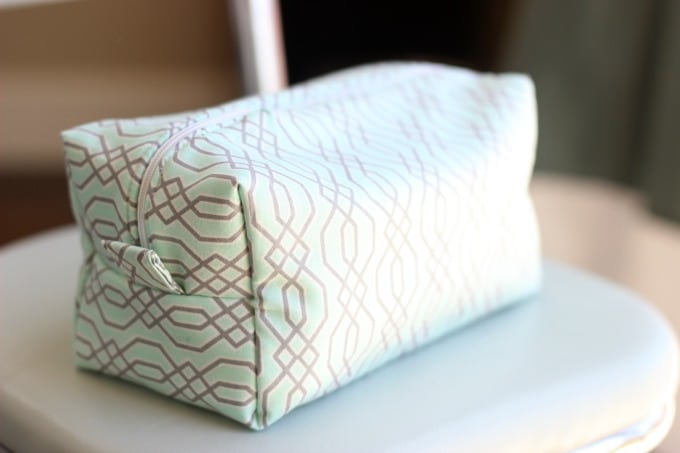 The zipper bag was just the right size for a small package of baby wipes, and travel size bottles of powder, a brush and comb set, lotion, shampoo, diaper cream, and baby wash.
You could skip the travel sized bottles and fit in a couple of diapers instead for a diaper changing pouch.
Wouldn't this bag be useful for so many things? School supplies, makeup, baby items, electronic cords, the list goes on. I can't wait to make even more of these using this easy zipper bag tutorial!
You might also like…