Add a pop of color to your table this spring with a DIY table runner! A quick and easy beginning sewing project. Use coordinating fabrics for a reversible runner!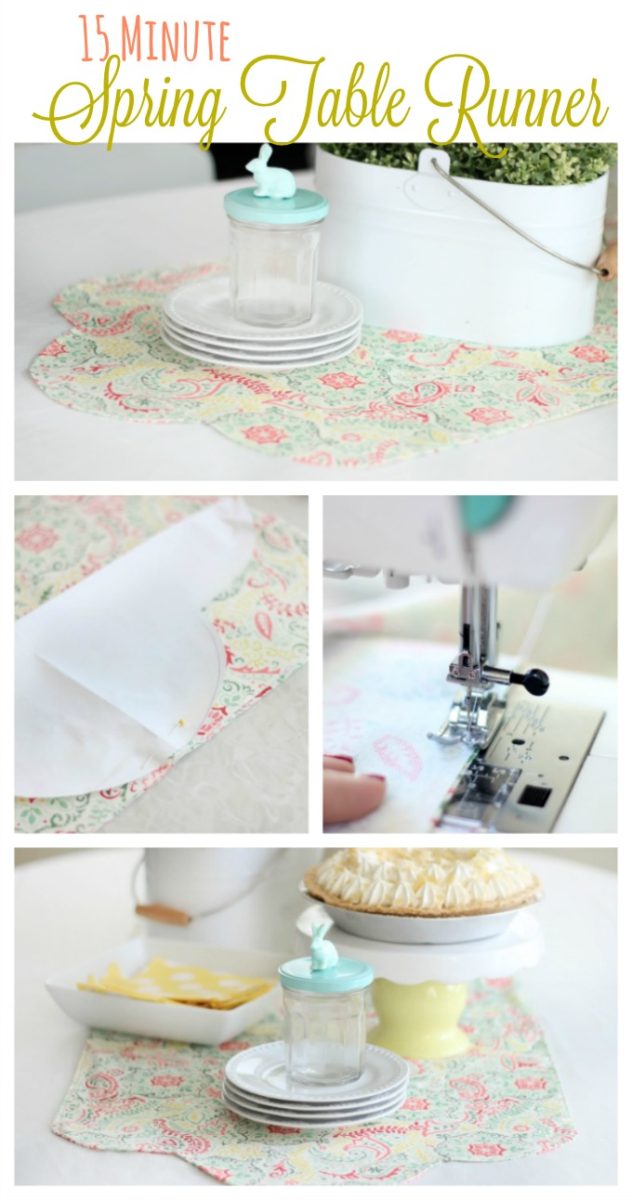 I don't generally decorate the house for Valentine's day or St. Patrick's day, but I do enjoy decorating for Easter! Fresh flowers, bunnies, Easter egg decor, I love it all.  The pretty pastel colors really brighten the home. I love the selection of home decor fabrics that Walmart carries. Our local Walmart has an entire wall full of them for under $5 a yard. A great price for a quick and easy spring update. How pretty would a pair of pillows be in springtime colors
(tutorial here)
? Or placemats
(tutorial here)
?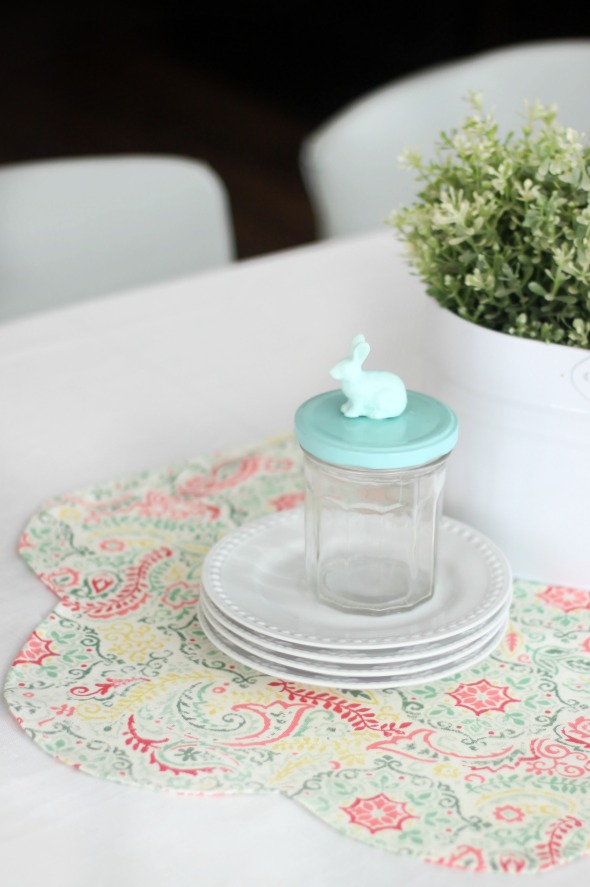 I picked up a yard and a half and made a quick and easy DIY table runner to go across the table. Even after adding a scalloped edge it still was still a 15 minute project!
For 60 more sewing projects, check out my sewing book for kids!
15 Minute DIY Table Runner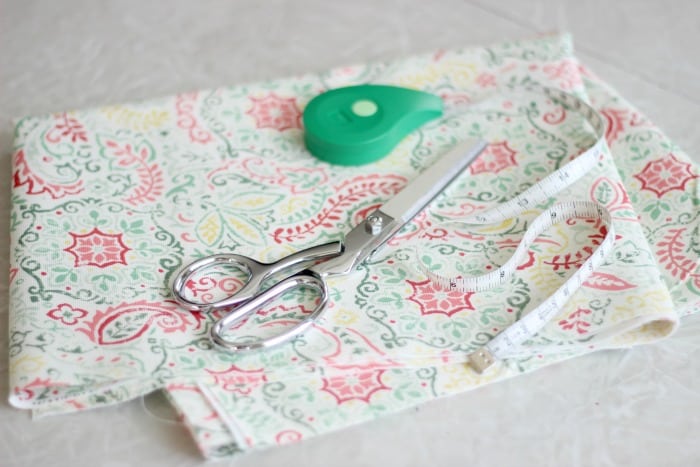 Supplies:
1 1/2 yards fabric
measuring tape
scissors
scrap paper
pins
sewing machine
iron
Cut two pieces of fabric 18″ wide and whatever length you want. I wanted mine to cover about 3/4 of my table length so I cut my fabric 50″ long.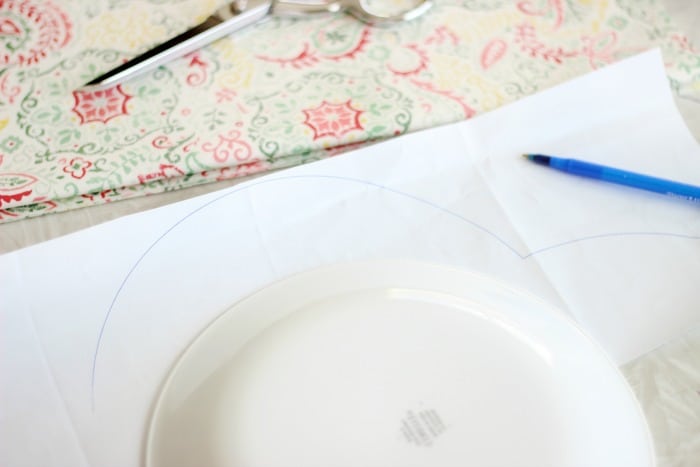 Cut a piece of scrap paper to the width (18″) and draw a quick scallop template with a salad plate or cereal bowl. Then cut out and pin to the edge of your two fabric pieces.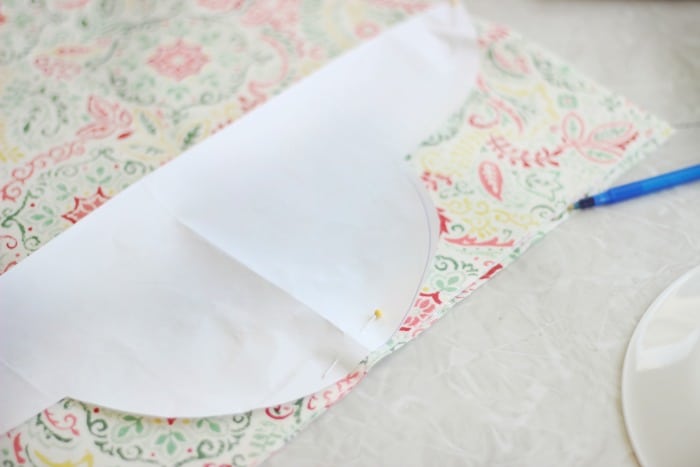 Cut.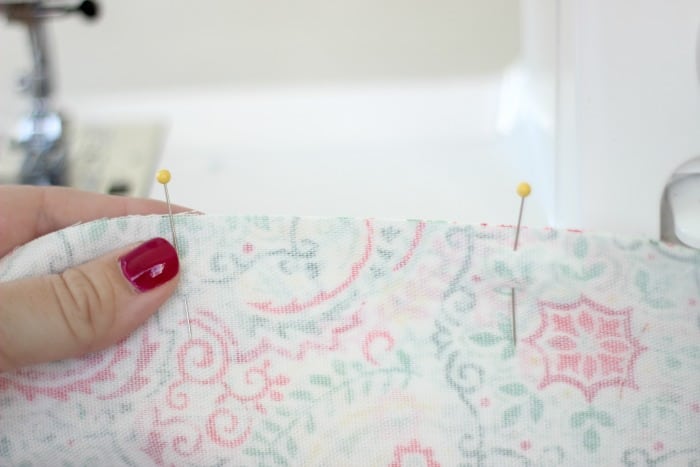 Pin your two pieces of fabric, right sides together. Leave a 4″ opening for turning right-side out after sewing.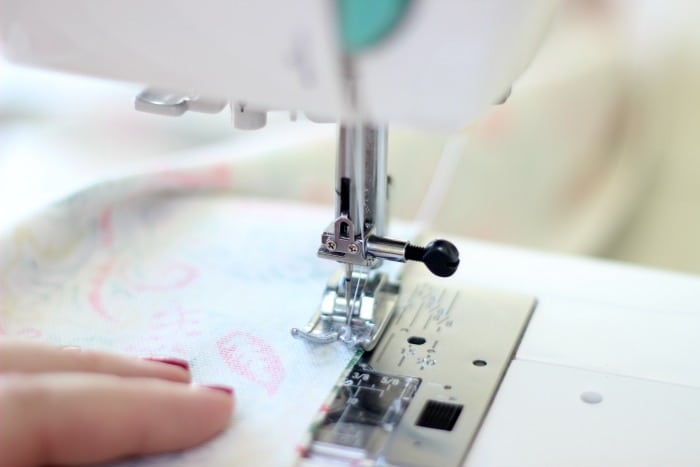 Sew all the way around with a 1/4″ seam allowance. Clip curves and turn right-side out. Iron seams and top stitch around entire table runner, catching the opening in the seam as you sew.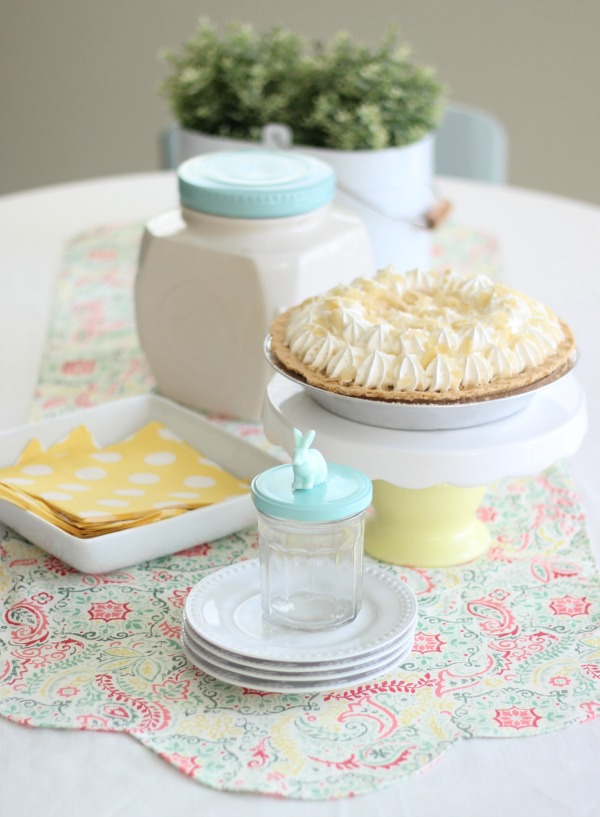 I love the added detail that the scallop adds on the table runner, and it only took a couple extra minutes! The perfect addition to the table for Easter dinner…or dessert!
Here is another quick and easy table runner idea from Diary of a Quilter.