Can't sew? Not sure how to knit? No problem! This no-sew
DIY scarf
is made out of fleece and comes together in 2 minutes and only requires a few cuts with scissors! Make a bunch for yourself and friends!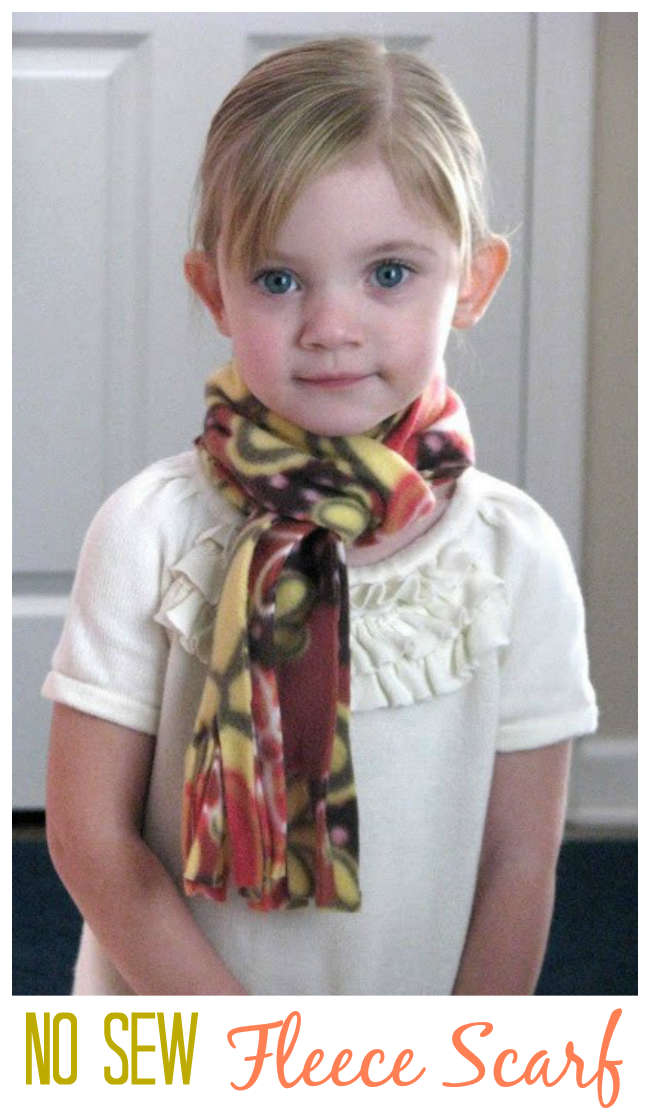 I love scarves! They are so much fun and add color and style to any outfit. My kids have always worn scarves. They are so easy to make and require hardly any fabric so it just made sense to make them vs. buy them. I can't for the life of me knit or crochet, nor do I have the desire, which is probably why I haven't learned how! I just don't have the patience for that, but I have friends who can do that and don't know how I have the patience for sewing. So it all works out!
But I can cut…and that is all you need to be able to know how to do to make this fun little DIY scarf.
I cut a strip of fleece 5″x48″ and cut the bottoms up 4″ to create fringe. That was it!
A 2-minute scarf for about .25. Can't beat that! We made several more to go with her winter coats. These make great gifts, too!
You might also like…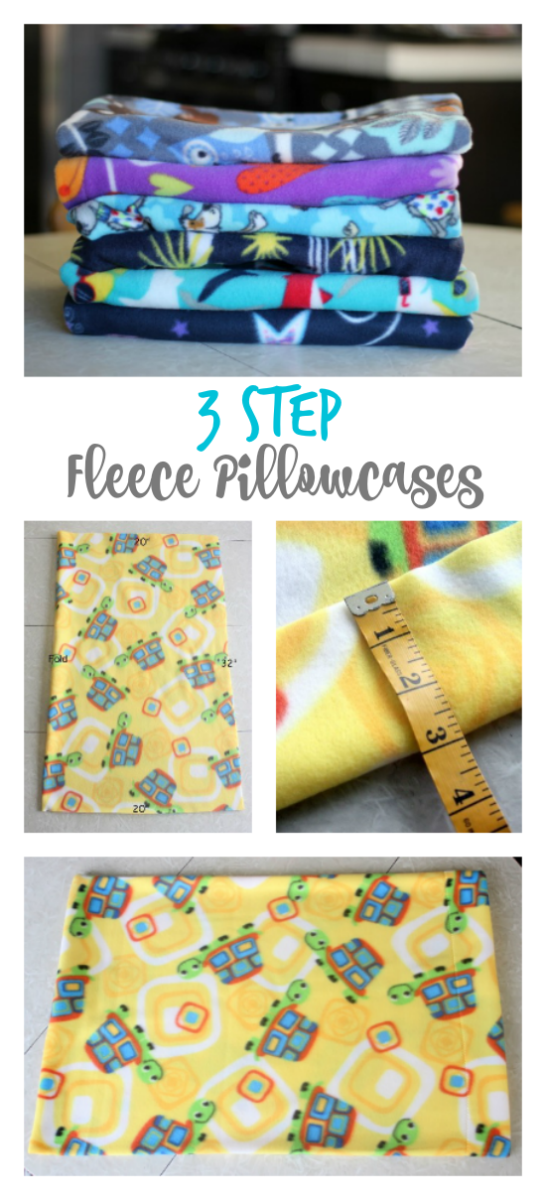 Cozy fleece pillowcases that come together in about 10 minutes. A great sewing project for beginners!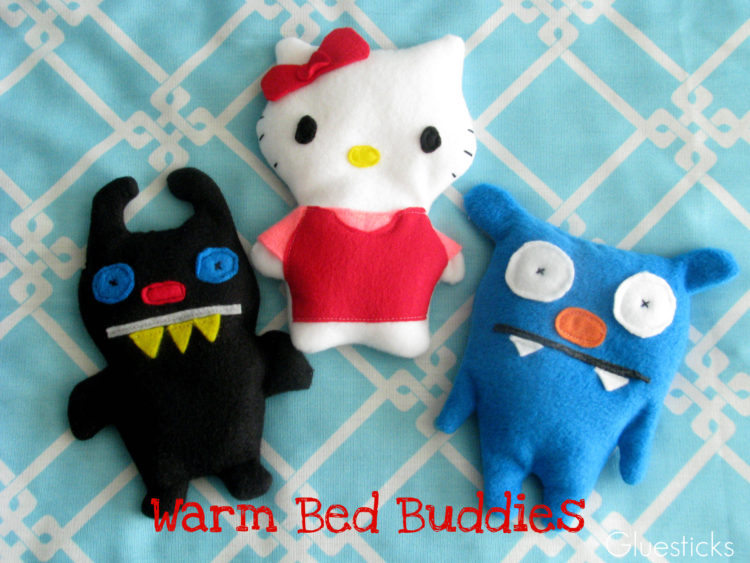 These darling rice packs keep kids warm and cozy on cold nights! Heat in the microwave for 30 seconds before bedtime! They also work as "boo boo" bags. You can freeze them so that they feel cool to the touch.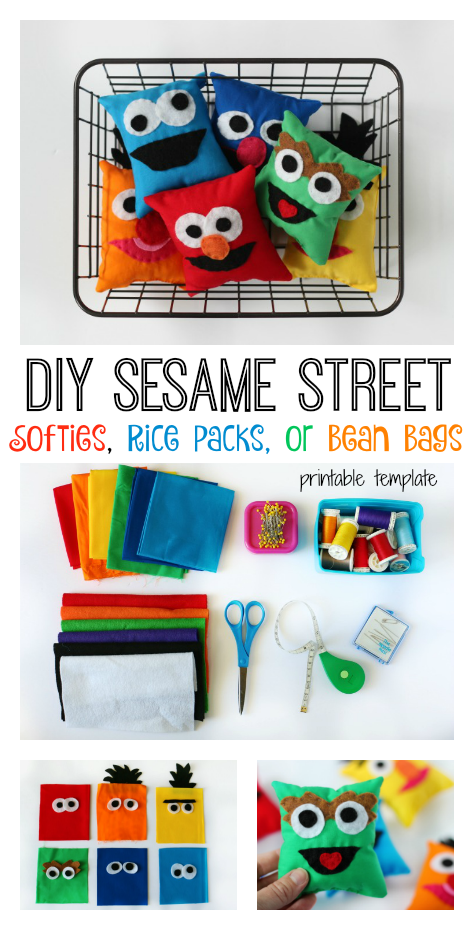 A simple pattern for DIY Sesame Street character softies, rice packs, or bean bags! This easy to follow tutorial can even be enlarged and used to make a Sesame Street character pillow. Elmo, Bert, Ernie, Cookie Monster, Oscar the Grouch, and Grover. Who is your favorite?
Welcome! I'm Brandy, mother to 5 darling kiddos and a cute black lab named Toby. My husband is in the Coast Guard so we've lived all over the place, turning each house into a home. I love baking, sewing, making cute things with my kids, and sharing what I've learned with all of you!