Start the year out right with these 2020 printable calendar pages. Full color, crafty details, and 8.5″ x 11″ sized. Tuck inside a 3-ring binder or use on a clip board!
If you like these binder calendar pages you might also like the additional planner printables and menu planning pages that I made to coordinate with them. This post contains Amazon affiliate links.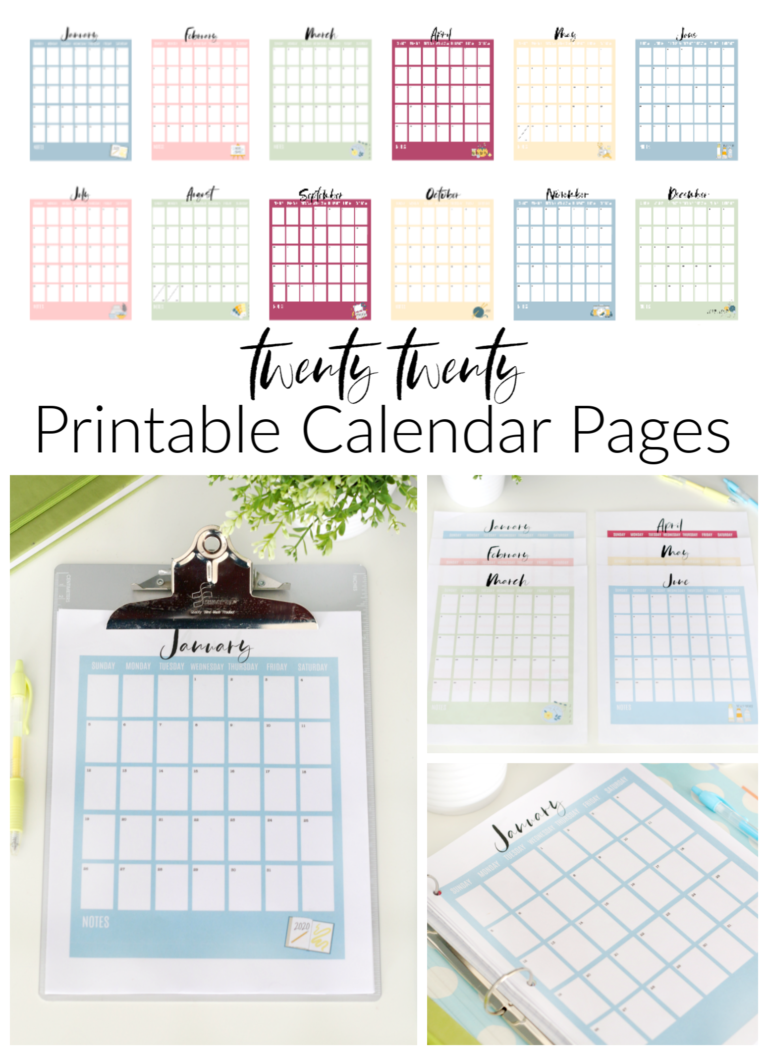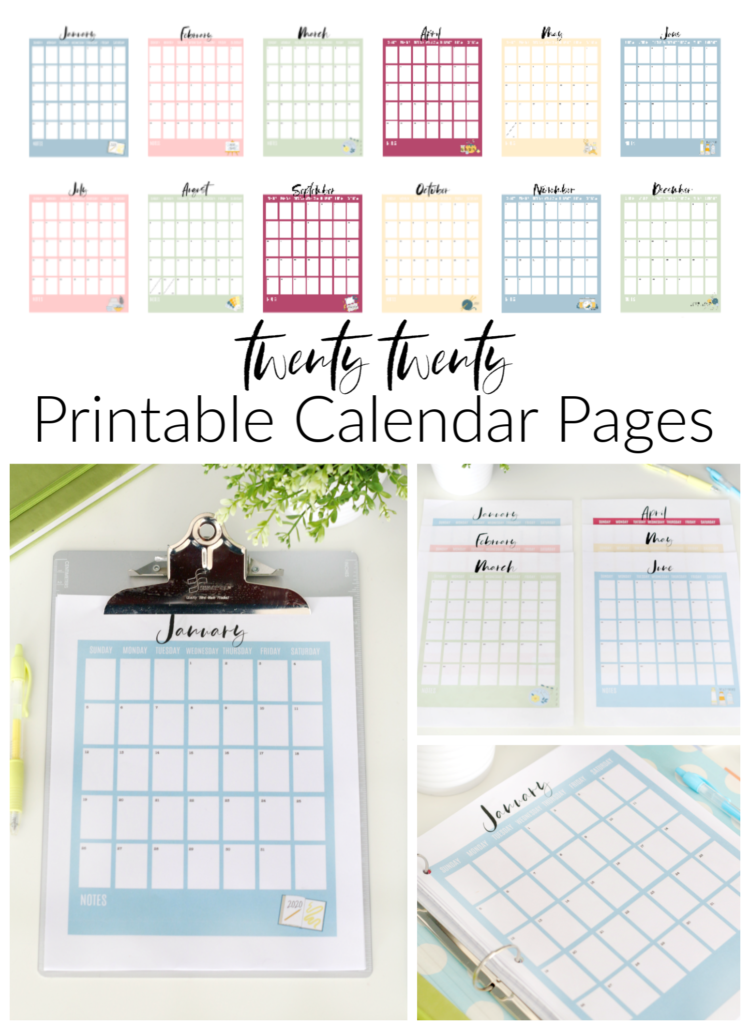 I'm an old fashioned girl. While my husband converted years ago to a digital calendar, I simply can't jump on board. I need a hard copy of everything right in front of me. It's just how my mind works. I like making lists, putting them on the counter, and checking off the items as I accomplish them. I like being able to browse through my calendar pages and bold things that are more important to remember than others.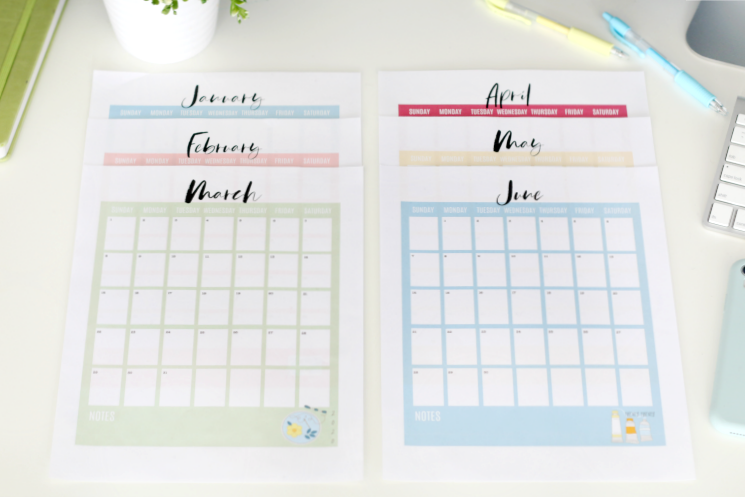 2020 Printable Calendar Pages
I started making my own printable calendar pages years ago. It's a system that has worked for me, and I'm happy to be able to share the pages with other like-minded ladies. I've built up my basic system over the years with holiday planning pages, coordinating menus, shopping lists, week at a glance pages, and other binder planner printables.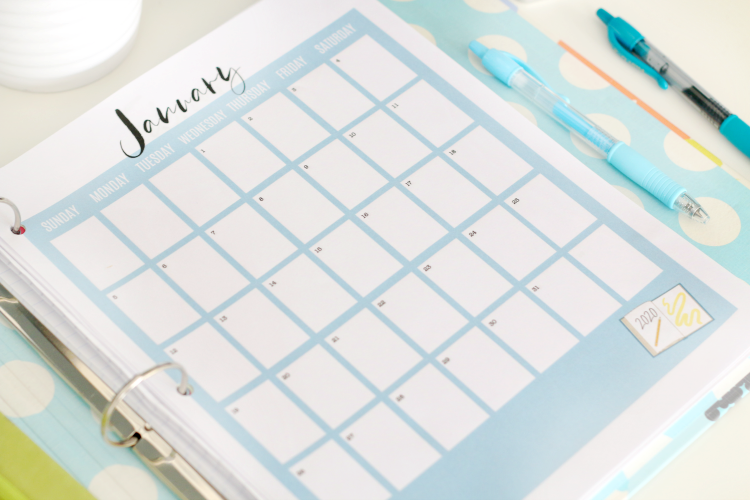 The 2020 printable calendar pages can easily be hole punched and placed in a binder or 3 pronged pocket folder.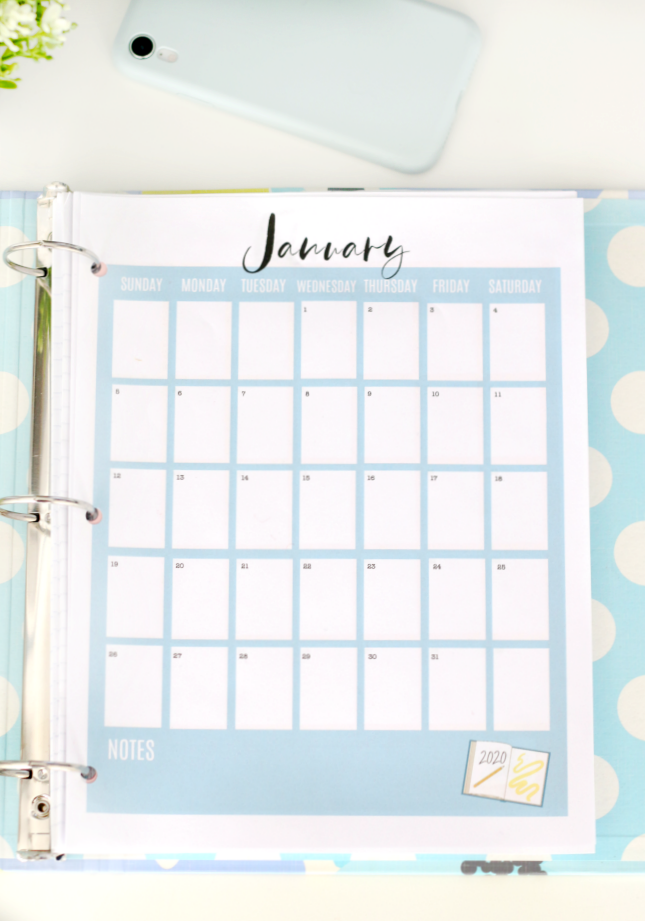 The boxes are large enough to write in multiple events and there is even a section at the bottom of each page to write notes (I always add additional paper in the back of my binder for more note taking).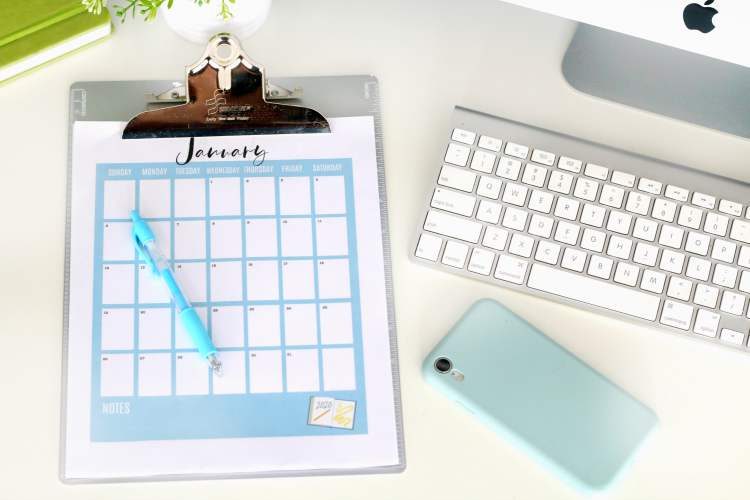 You can also add the calendar pages to a clip board to hang on the wall!
How to assemble a binder planner:
My favorite usage is in a 3-ring binder because you can also add plastic pocket folders,tabs, and as many sheets of note paper as you'd like.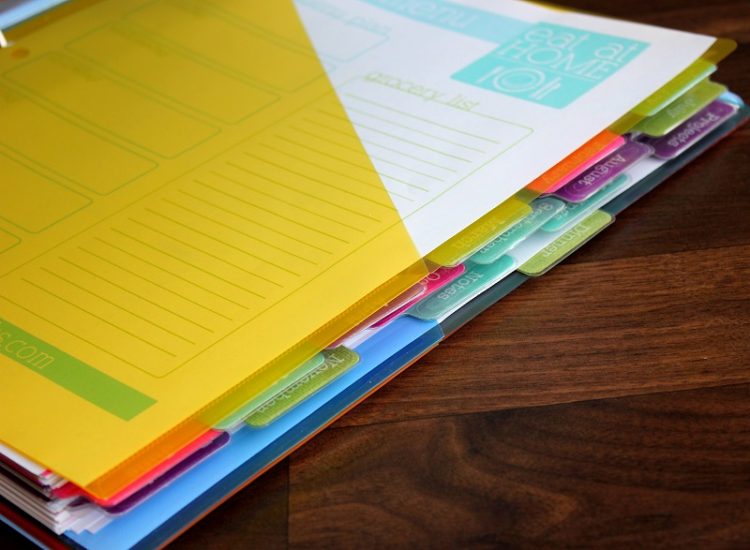 (photo of my 2014 binder)
Start with a plastic pocket folder to hold receipts and loose papers.
Add a sheet protector behind the pocket folder for your weekly menu plan. Keep the menu on the front and your grocery list on the back.
Hole punch the printable calendar pages with tabs or a way of flipping quickly through them and add them to the binder.

Tip: add reinforcement stickers over the hole punched papers to keep them from ever being pulled out of the binder. It needs to last you a year, after all!

Add weekly planning pages in between each calendar page if you like using those.
Add plenty of binder paper for taking notes.
Additional items that you can add: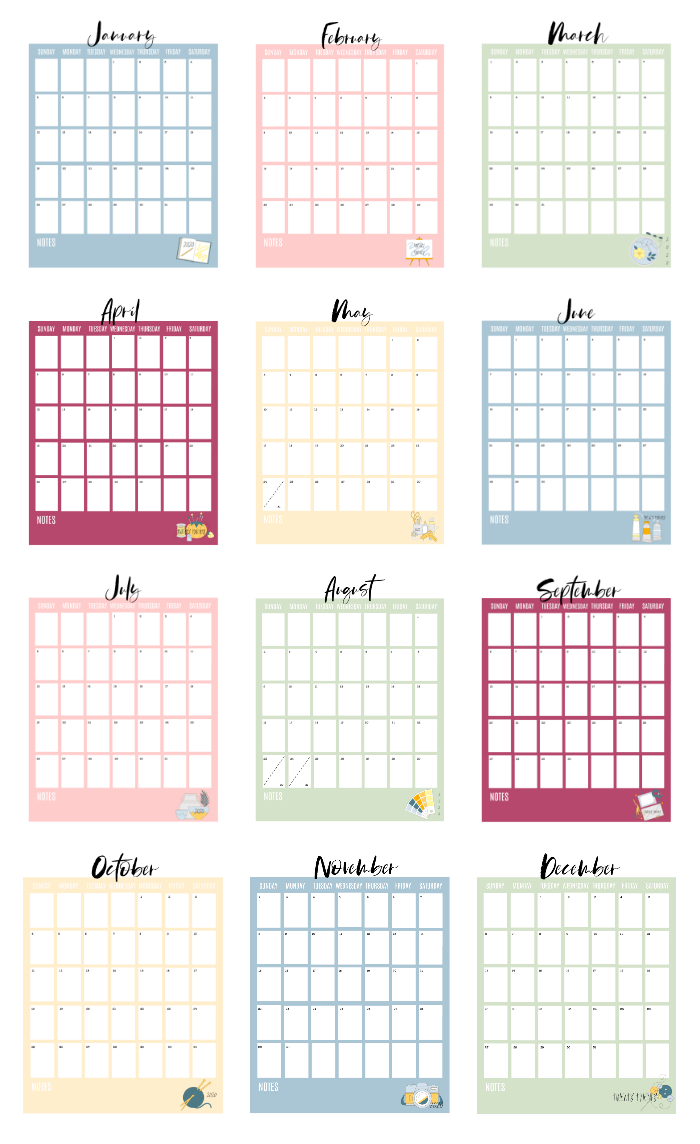 Download your 2020 calendar pages here.
12 beautiful pages with coordinating crafty clip art from PicMonkey.
How to print out your 2020 printable calendar pages:
Printing is easy! Simply downlaod the pdf file.
Print on cardstock or plain copy paper. You can even have them printed and bound at your local copy center. Here's to starting the year out on an organized note. Enjoy, my fellow hard copy calendaring gals!