Here is a quick, easy, and cozy gift idea! 5 minute fleece hand warmers to put inside a jacket pocket. Fill with rice and warm in a microwave to heat up! You can even add a few drops of essential oil to make them smell nice. Package up in a set of two for a sweet gift. This post contains an affiliate link.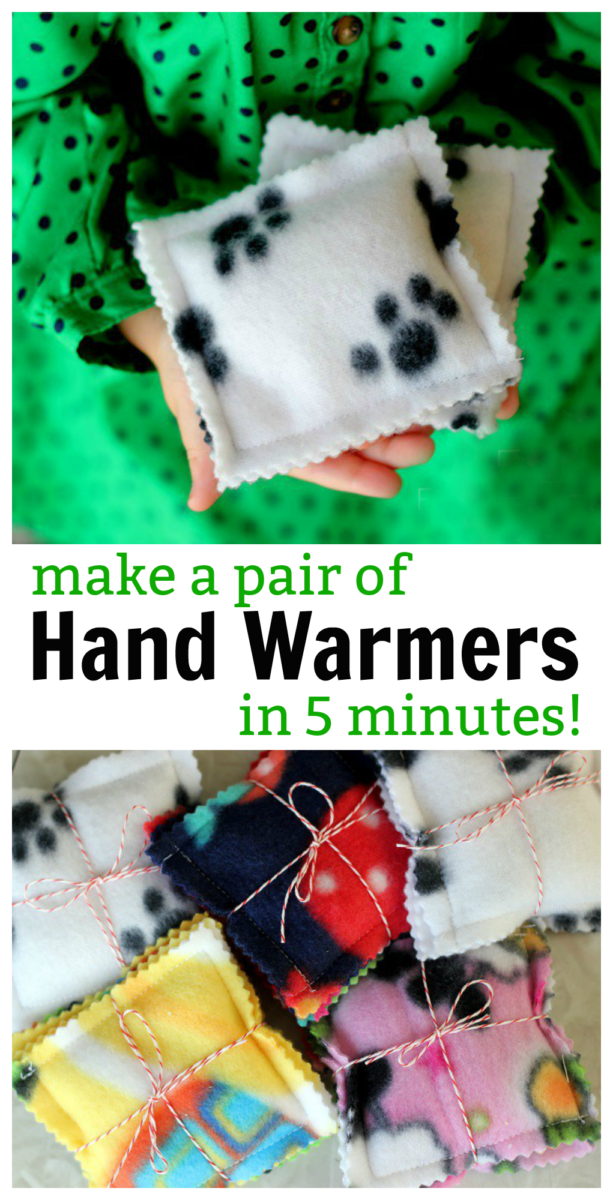 Winter is here. Even in California. It's been in the 30s in the mornings here and it feels chilly! I helped Ruby make a bunch of little sets of 5 minute fleece hand warmers to give to everyone for Christmas. An easy 5 minute project to make one, less than 10 minutes to make a set. Fill them with rice and heat in the microwave to warm little hands and pockets. She even added a couple of drops of peppermint oils, and they smell wonderful!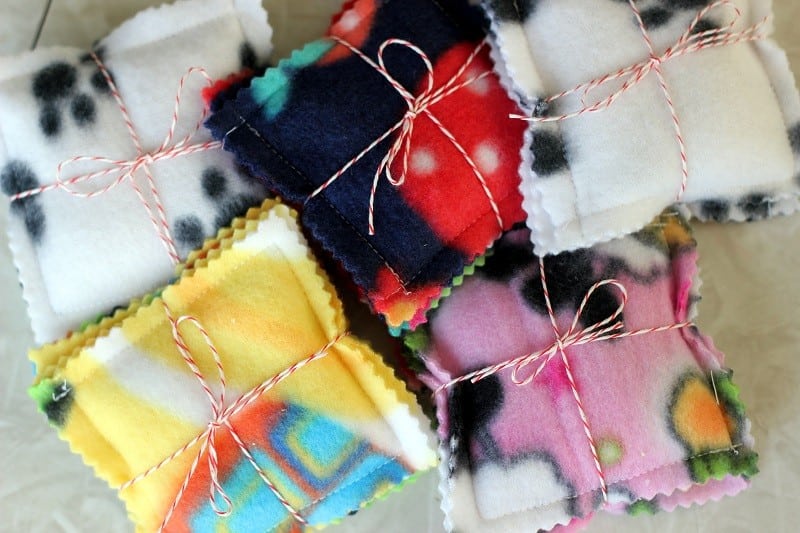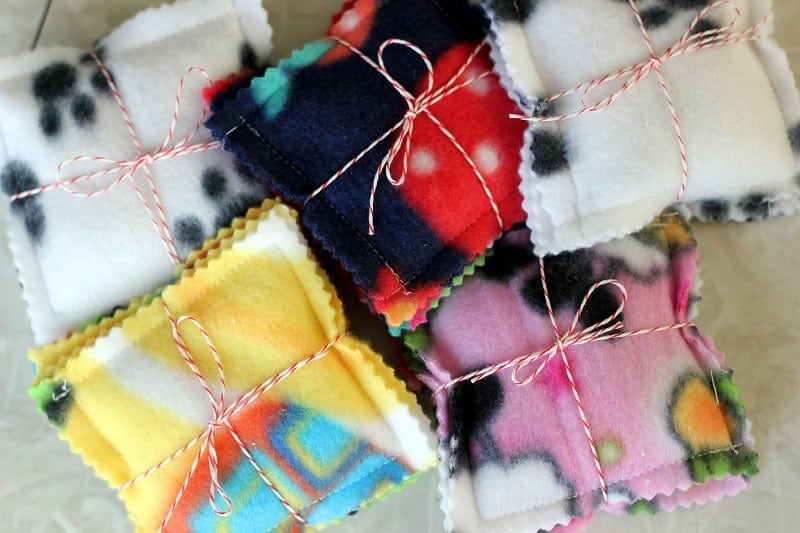 This is a great way to use up scrap fleece. I had a bunch after making 3 Step Fleece Pillowcases for my kids.
What Can You Fill Hand Warmers With?
We used jasmine rice, but you can use a variety of items like whole corn (dry) or walnut shells.
Can You Wash Hand Warmers?
Not if you have filled them with rice. You can wash them if they have been filled with walnut shells because the shells won't mold when wet. These fleece hand warmers are so easy to make and only take 5 minutes that I don't worry about washing them. If one gets dirty, it's not a big deal to make another.
Can You Make Hand Warmers With Other Fabrics Besides Fleece?
Absolutely. Cotton works well, so does flannel. Fleece is just easy for kids because it doesn't fray and they don't need to turn the fabric right side out.
More Simple Sewing Projects for Kids to Make
How To Make Your Own Teddy Bear
Make a Wired Fabric Headband in 10 Minutes
How to Make Sesame Street Bean Bags and Softies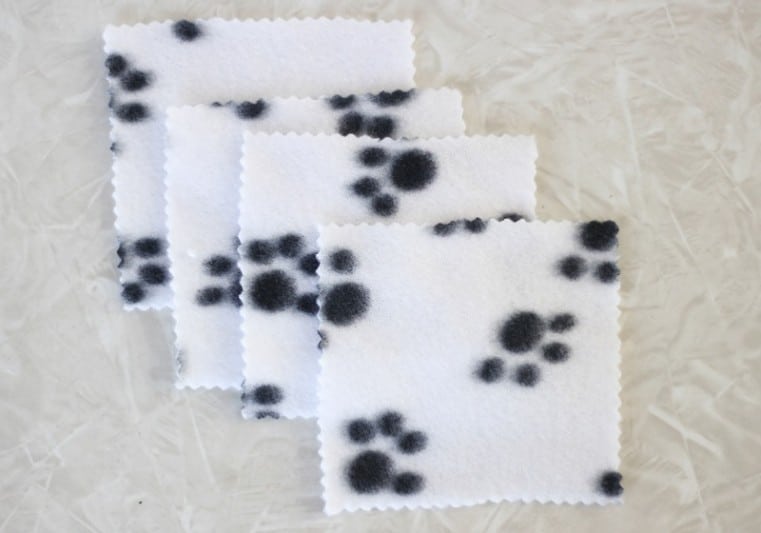 To make a set of fleece hand warmers you will need:
4 (4″) squares of fleece
white rice (jasmine)
sewing machine
thread
scissors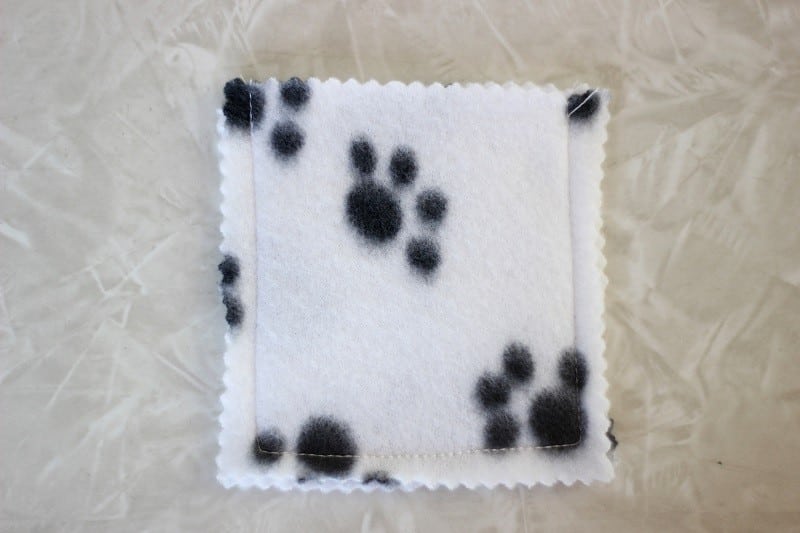 How to Make Fleece Hand Warmers in 5 Minutes
Step 1: Cut fleece into squares.
Note: I used pinking shears to cut the fleece and add a decorative edge at the same time. This is optional. The nice thing about working with fleece is that it doesn't fray, so you don't need to worry about hemming or finishing the edges of the fabric.
Step 2: Sew 3 sides of the fleece.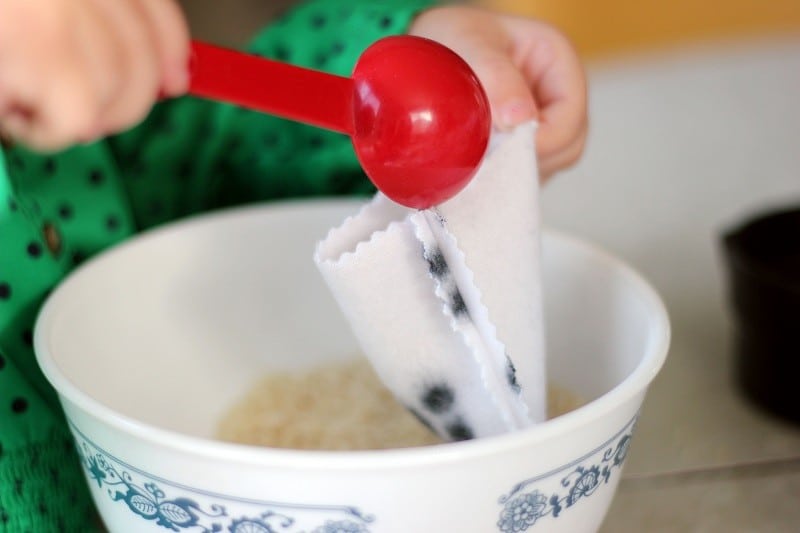 Step 3: Add 2-3 T. of white rice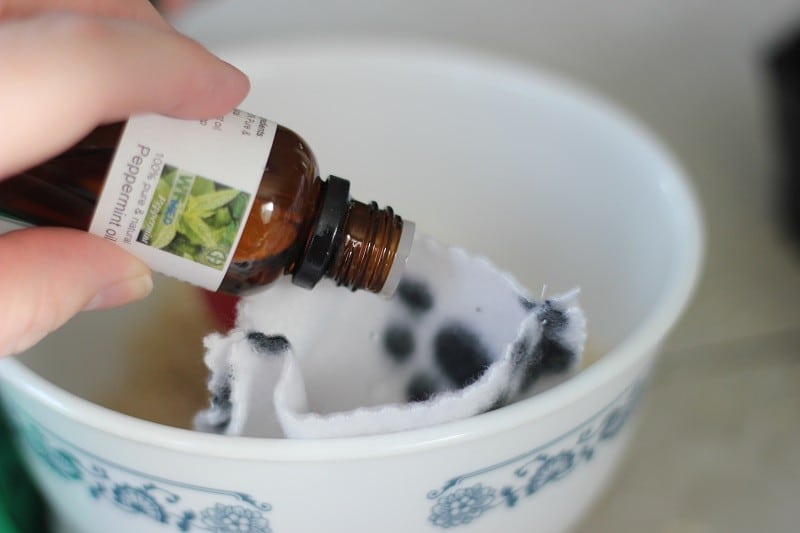 Step 4: Add a couple of drops of essential oil.
Note: This is totally optional, but rice does have a light musty odor when heated. We found this out with our Warm Bed Buddies. It isn't bad, but noticeable, and goes away as the rice cools down and dries out again.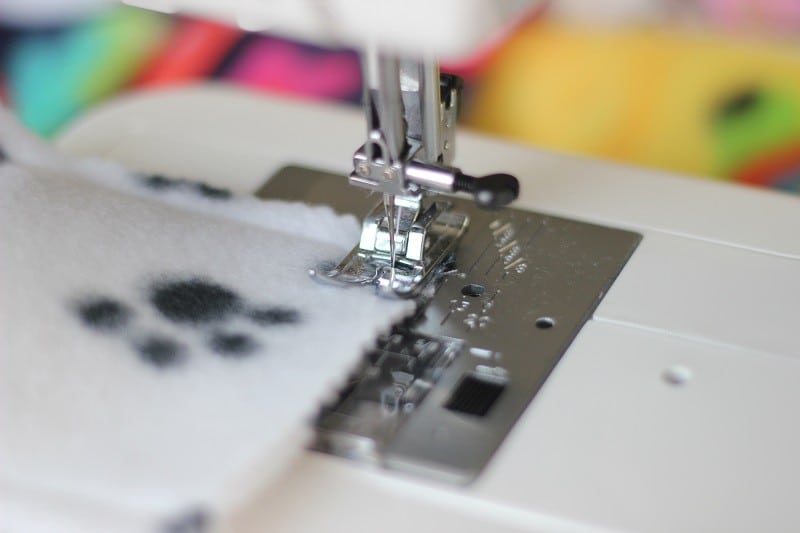 Step 4: Stitch the 4th side closed to complete the square.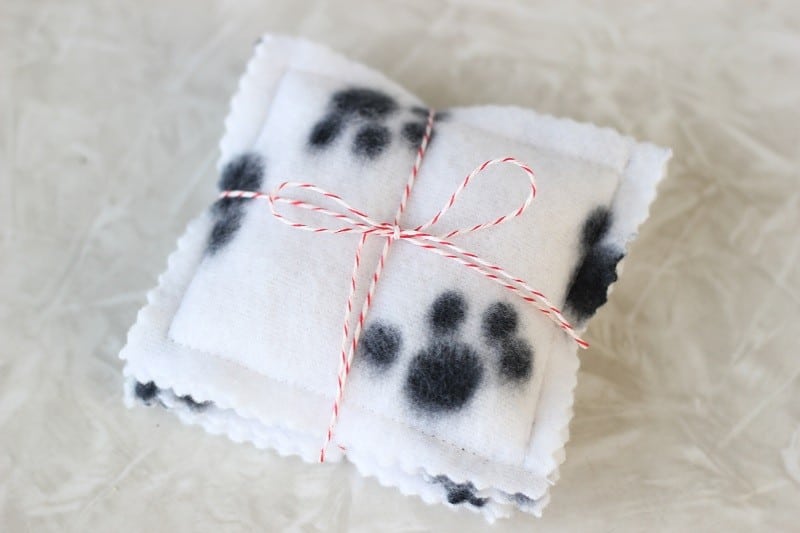 Repeat for the other hand warmer and you'll have a complete set!
Make up a bunch of these to have as gifts this winter! My kids are always more excited to give a gift when they've made or picked it out on their own. One year, they wanted to wait to open up their gifts from Santa until after they had exchanged their homemade gifts with each other. It was pretty much the best Christmas morning ever! Here are more easy fleece sewing projects to make!