This post brought to you by
Missouri Division of Tourism
All opinions are 100% mine.
I grew up in California and for those 20 years I never traveled East of Utah. Even then, I had only been to Utah three times. We didn't get out much. Enter handsome active-duty military husband from Alaska. My husband's family was completely different. He grew up in a tiny town of Alaska so it wasn't a big deal to drive 6 hours into town several times a year. They did two cross country road trips when he was a child and he saw more of the country than most people do in a lifetime. So when we got married WE TRAVELED. Within the first year we went to Hawaii, Florida and Alaska. I hadn't ever imagined living outside of California. I couldn't imagine it since I didn't have anything to compare it to, but my eyes had been opened.
We soon moved to Alaska for 4 years and then to Ohio. I was pretty bummed when we got orders to Ohio. Ohiiiiiiio….what's out there in the Midwest? Corn? Clearly, I needed to make a trip out there. We absolutely fell in love with the Midwest. The people (SO friendly and welcoming), the beautiful 4 seasons and the abundance of things to do and places to see within driving distance.
A few years later my sister and her family moved to Missouri. We had gone to Illinois, Iowa and Indiana, but visiting her in Missouri was a new stop on our road trip.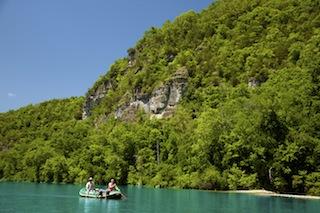 As we drove from Illinois south to Missouri, I expected it to be flat with lots and lots of farmland. I'm sure there are plenty of areas like that, but Columbia, where my sister lived, was not. It was full of lush, beautiful, green trees! So lush that it reminded me of huge bunches of broccoli along the highway and roads. Gorgeous. The weather was hot, but there was an awesome lake down the road from their home that we spent a day at. Within their first year of living in Missouri, they found many things to do. Museums, College games, family walks, the list goes on.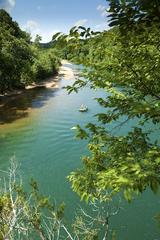 It's an age-old tale. You desperately need a vacation. You daydream of the perfect getaway, but just can't find the right trip to make everyone happy. Enter Missouri. Stay with me here, folks.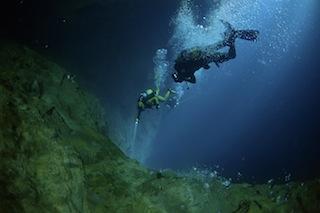 Missouri is home to 51 State Parks, thousands of hunting and fishing parks, nine zipline locations, and the world's largest freshwater dive resort for scuba diving, Bonne Terre Mine.
Not a fan of the great outdoors? That's ok. Discover Branson! Live Music Show Capital of the World with more than 50 live performance theaters, world renowned theme park with a brand new, one-of-a-kind roller coaster – Outlaw Run and shopping galore.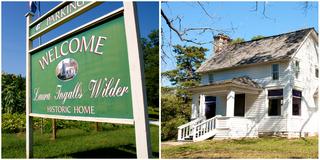 Bringing kids with you?  Missouri is home to many great zoos – so get your animal fill!
Check out 3 major amusement parks and dozens of waterparks. Kid-friendly museums are aplenty in the Show Me state or teach your kiddos where the "Wild West Began;" show them St. Joseph and Independence, Mo and the Laura Ingalls Wilder Historic Home.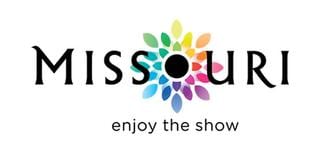 So the next time you are thinking about checking out a new place. Think outside of the box and visit Missouri!