This avocado bacon grilled cheese sandwich is the ultimate lunch. Crispy bacon, creamy avocado, and Sargento® Blends™ 4 Cheese Southwest Slices on Texas toast! This post has been sponsored by Sargento®. All thoughts and opinions are my own.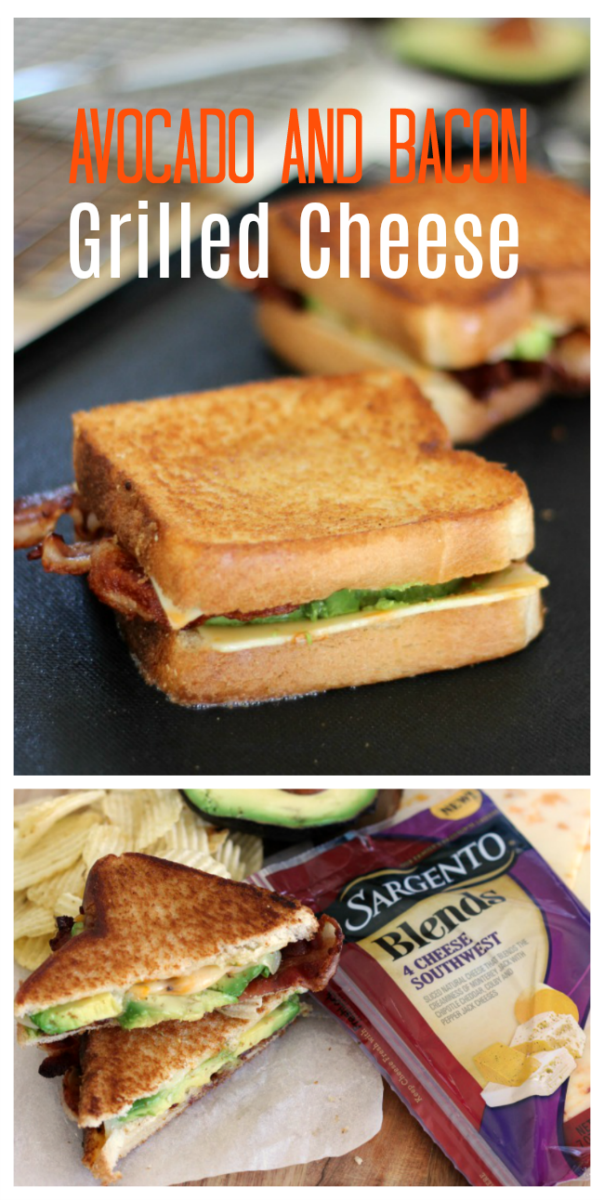 Have you ever had a grilled cheese sandwich with bacon? How about avocado? There's no need for sauce when you have gooey cheese and creamy avocado on your sandwich—it's delicious!
Click here for a coupon to use on your next purchase of Sargento Cheese Slices.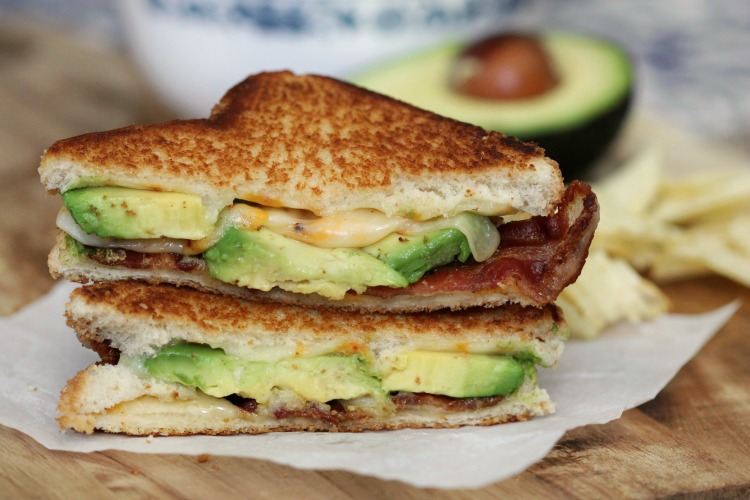 I started adding avocado on my hot sandwiches when I worked at a restaurant during college. I'd order a turkey melt and decided to add a few slices of avocado. The cooks probably thought I was strange, but it was delicious and became one of my regular orders on my lunch break.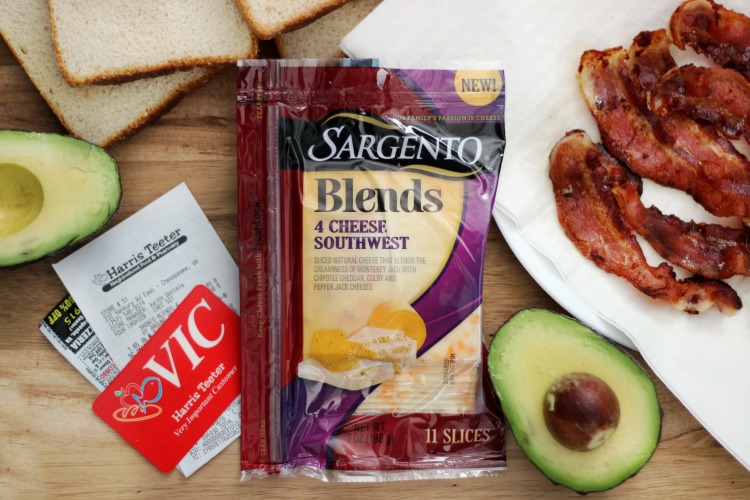 My boys both like pepper jack cheese, so I picked up a package of Sargento® Blends™ 4 Cheese Southwest Slices from Harris Teeter for them to try. Not only does it include pepper jack but it is also a blend of Monterey jack, chipotle cheddar, and Colby cheese. Sargento Slices are 100% real, natural cheese and come in three varieties: Slices, Ultra Thin, and Blends. I also picked up a couple of large avocados and bacon along with my other grocery items. Harris Teeter is one of my favorite grocery stores. They have an excellent produce section and the employees are super friendly. My kids also like the free sugar cookies that they have near the front door (of course!).
Avocado Bacon Grilled Cheese Sandwich
Ingredients: 
2 slices of Texas toast
butter
2 Sargento® Blends™ 4 Cheese Southwest Slices
2 slices of bacon
3 slices of avocado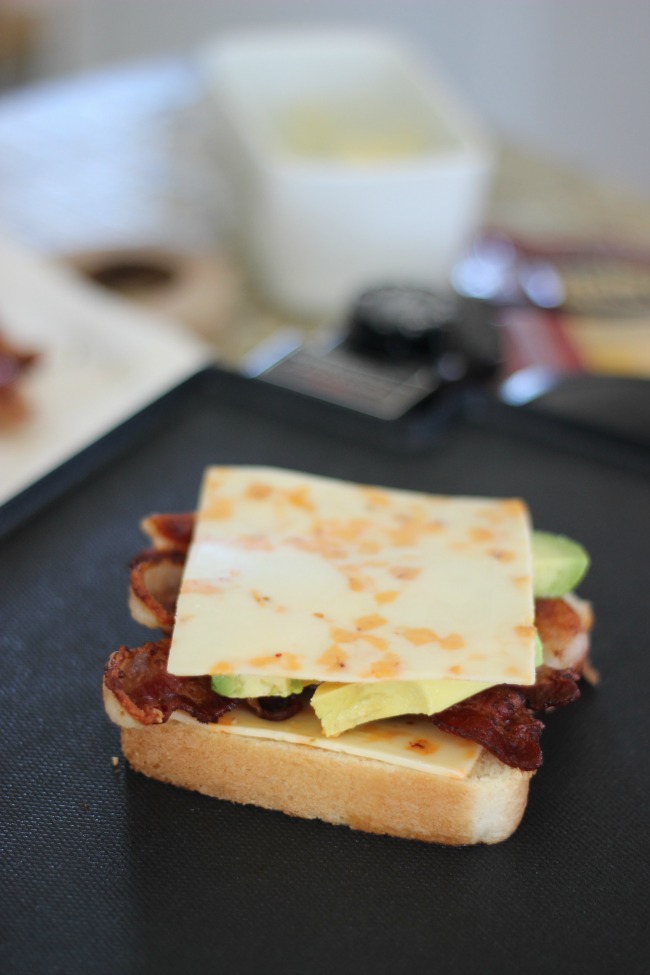 Heat electric skillet to 350 degrees (or heat on med-high on the stove top).
Brush both pieces of bread with butter and place one, face-down, onto the hot griddle.
Add one slice of cheese.
Top with bacon, avocado and the second slice of cheese.
Add the second slice of bread.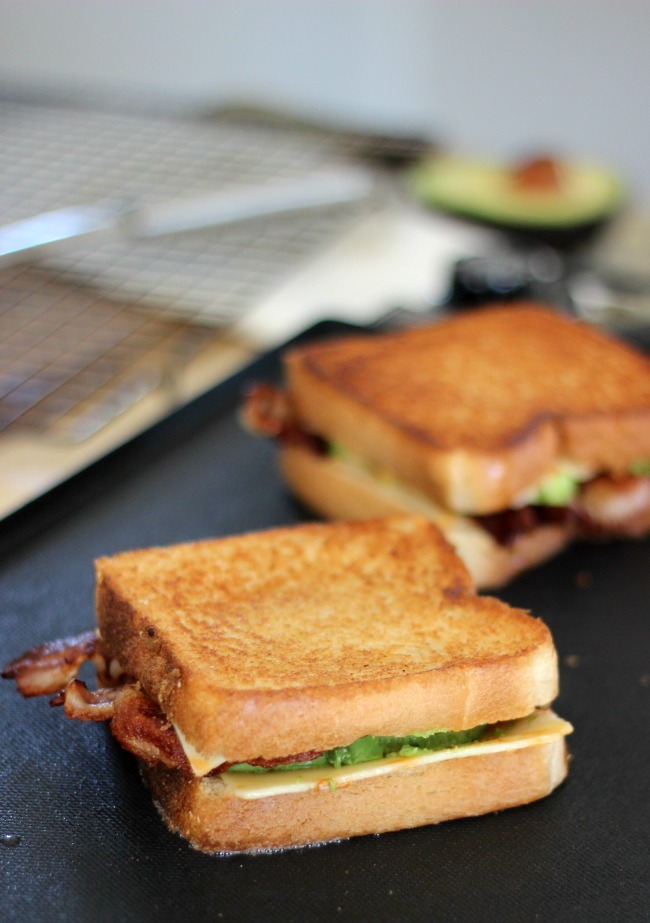 Grill until golden on both sizes and cheese is melted on both sides.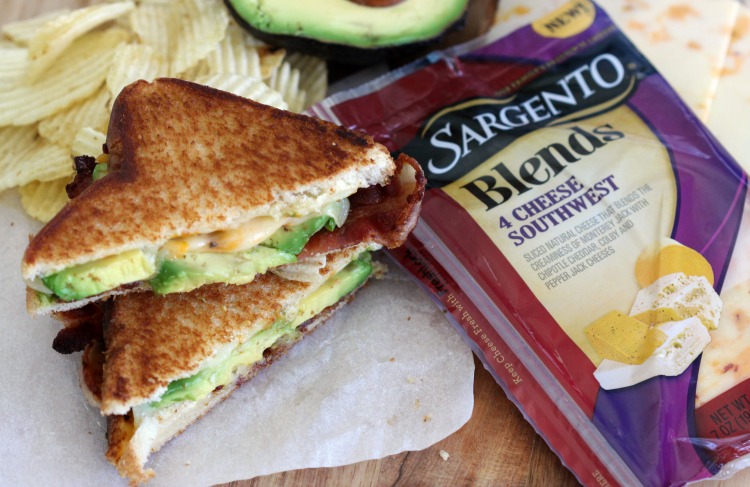 You might also like these other lunch ideas…