What are the 3 elements of a great road trip? 1: An awesome destination. 2: Your favorite people. And 3: SNACKS. Here's a collection of easy-to-pack road trip snacks the whole family will love!  This post has been sponsored by S-L Snacks National, LLC.. All thoughts and opinions are my own.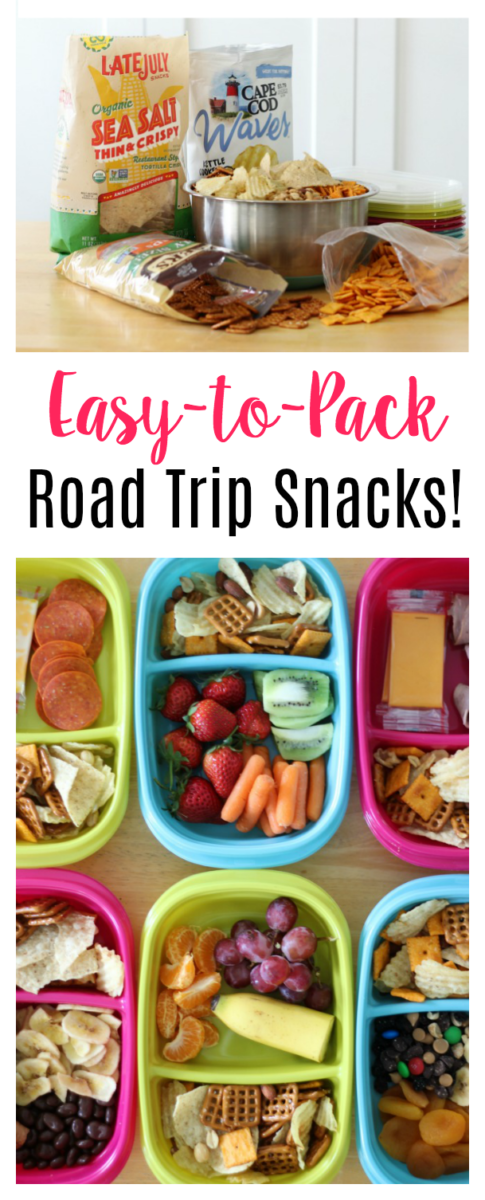 Planning a summer road trip? Starting May 20th, Walmart is offering a $5 eGift Card when you purchase $15 worth of your favorite products from Cape Cod®, Kettle®, Late July®, Snack Factory®, and Snyder's of Hanover® between May 20, 2019 – June 30, 2019 .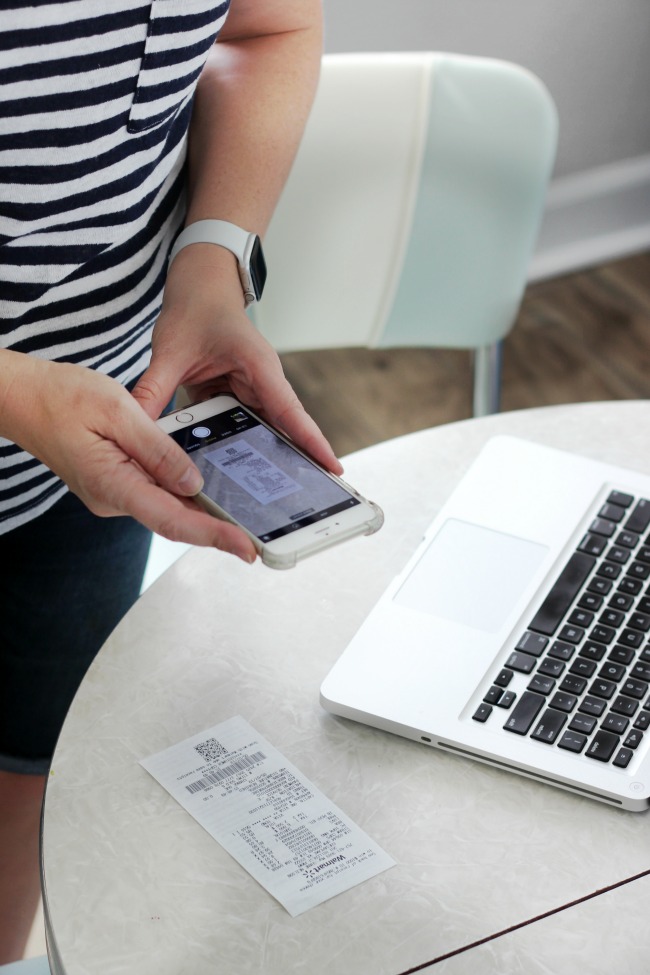 Snap a picture of your receipt, ensuring all the items are in view, and email the photo to [email protected] by July 13. Once your purchase have been validated, you will receive a code. You can redeem that code at summersnacking.com by July 27 to receive a $5 Walmart eGift Card.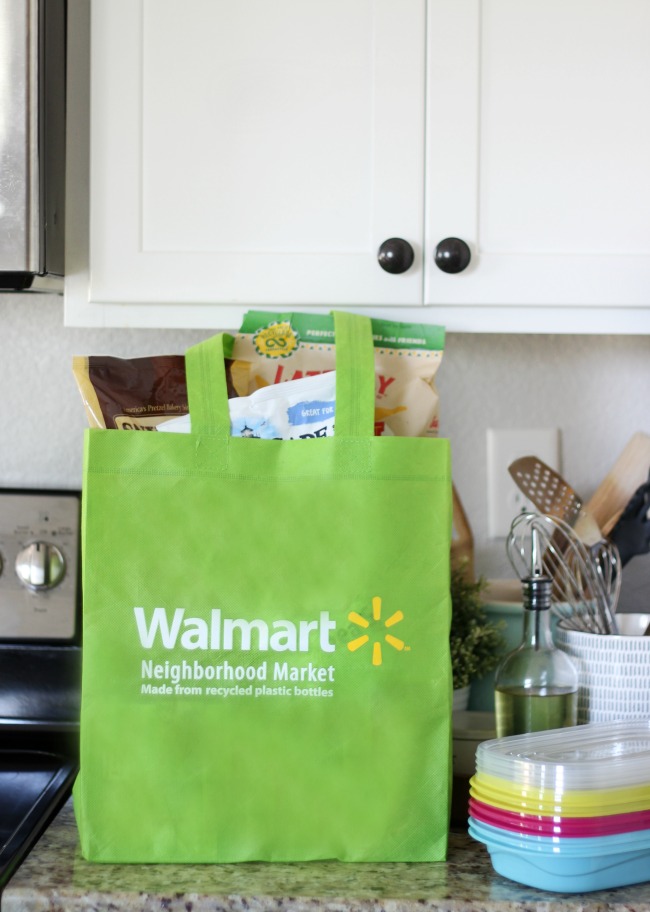 I picked up our favorites in the chip section at Walmart and mixed them all together to create a road trip snack mix! My kids love trail mix and snack mixes, and they are great for traveling because you get a variety of flavors in one container. After my shopping trip, I put my receipt to the side so that I'd remember redeem my $5 eGift Card. It was easy to do! I simply took a photo of my receipt to redeem online.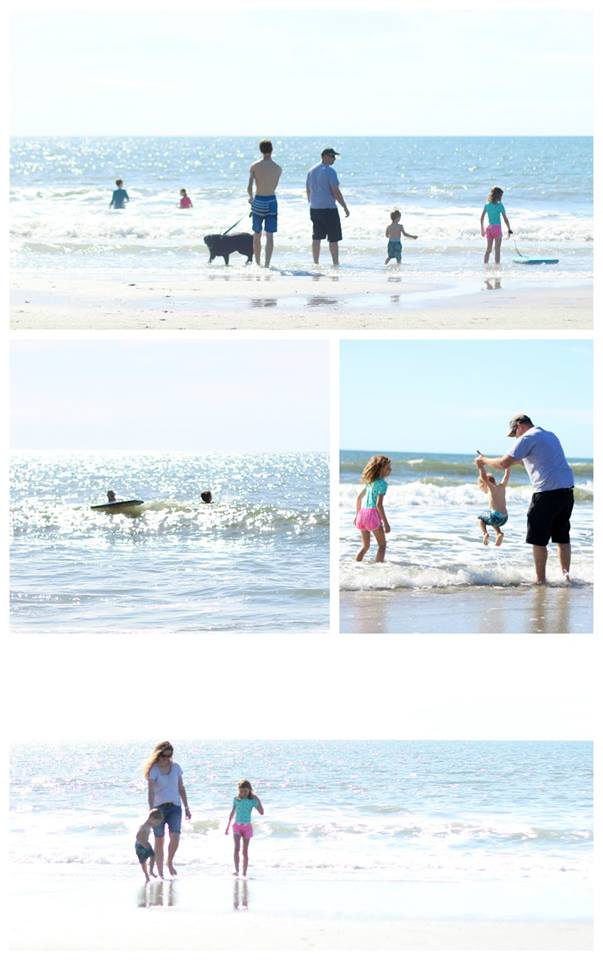 Our kids aren't strangers to long road trips. We've traveled from California to Alaska, to Ohio, back to California, over to Virginia, and everywhere in between. When you're in the military, you get used to moving around. And if you have to move around, you might as well make the most of it—right? Right. We are currently living on the East Coast and loving it!
For spring break this year, we packed everyone up, loaded our RV, and headed to the Carolinas. We spent two days on the coast in North Carolina, then traveled down to Myrtle Beach in South Carolina for a couple of days. Traveling with kids is NO JOKE. It's hard, it takes a lot of planning, but it is always worth it. ALWAYS. Our oldest is turning 16 this year, and we don't have many summers left before he's on his own. These years are precious to me.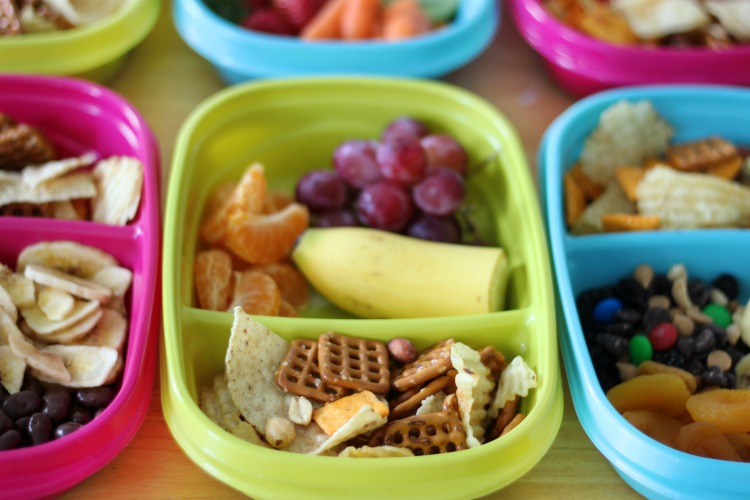 We have 5 kids, a dog, and a giant 30′ travel trailer. Our poor minivan wouldn't be able to get out of the driveway with that beast and all of our gear, and a truck doesn't have enough seating, so we use a giant 15-passenger van with a large engine to pull the trailer. Most of the kids have their own row to sit in, so it gives them room to spread out. The only downside is not being close enough to hand out snacks or other items that they might need during the trip. I've tried throwing snacks at them from the front seat with mixed results, ha! The solution to this problem has been packing individual snacks for the kids to keep next to them while traveling!
Easy-to-Pack Road Trip Snacks for the Whole Family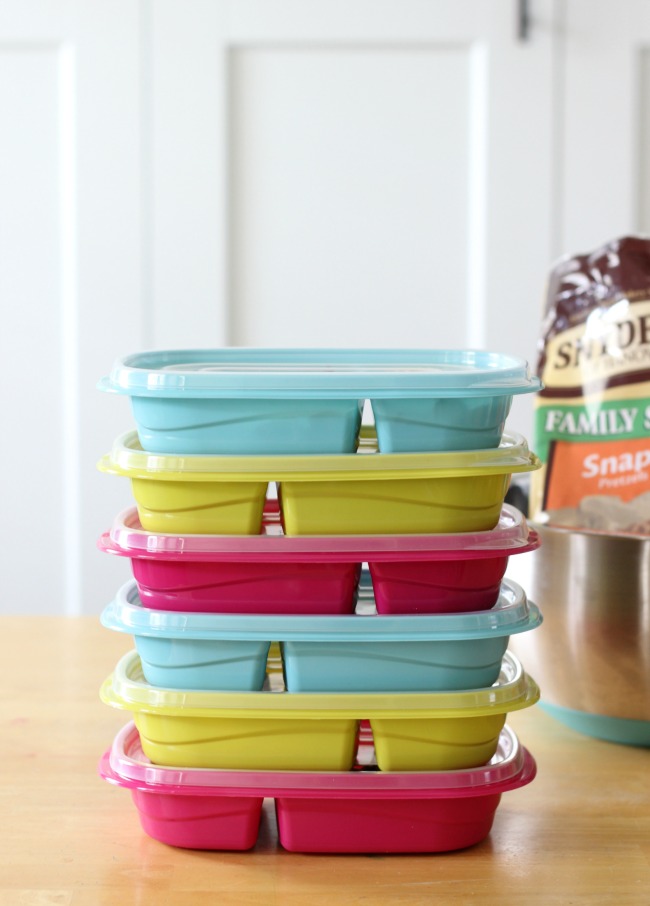 I found these plastic containers at Walmart (they come in a pack of 3), and they are just the right size for road trip snacks. The kids have fun being able to choose out their own road trip snacks, and the containers work great for Mom and Dad, too!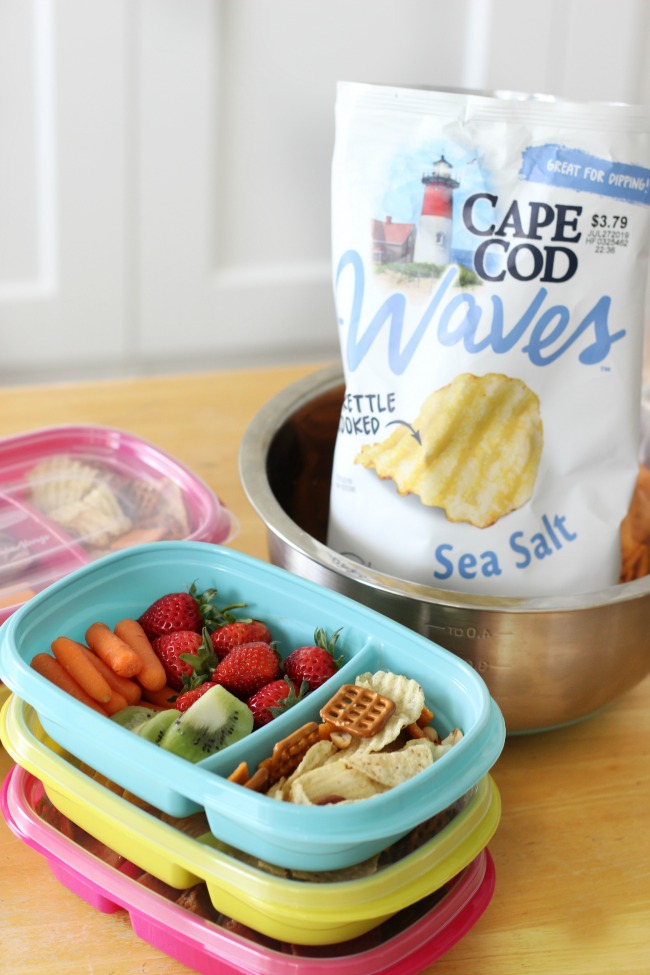 We filled the containers with a homemade snack mix on one side and a variety of sweet, salty, and fresh items on the other.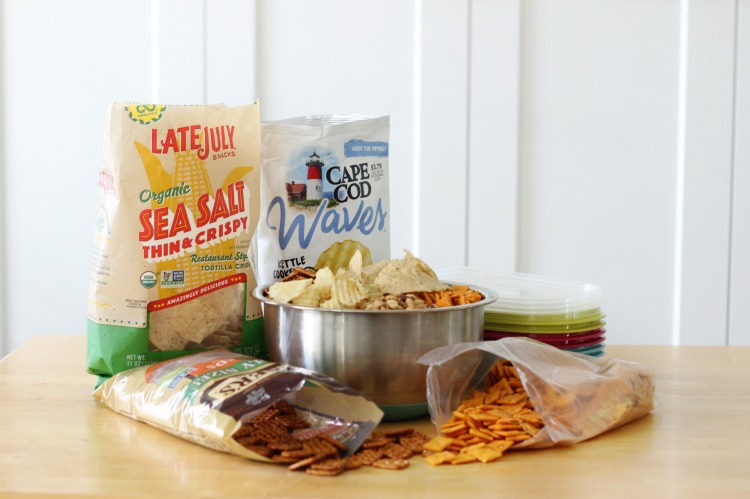 You can mix whatever items you like, but some of our favorites are nuts, cheese crackers, Snyder's of Hanover® Pretzels, Cape Cod Waves® Chips, and Late July® Chips.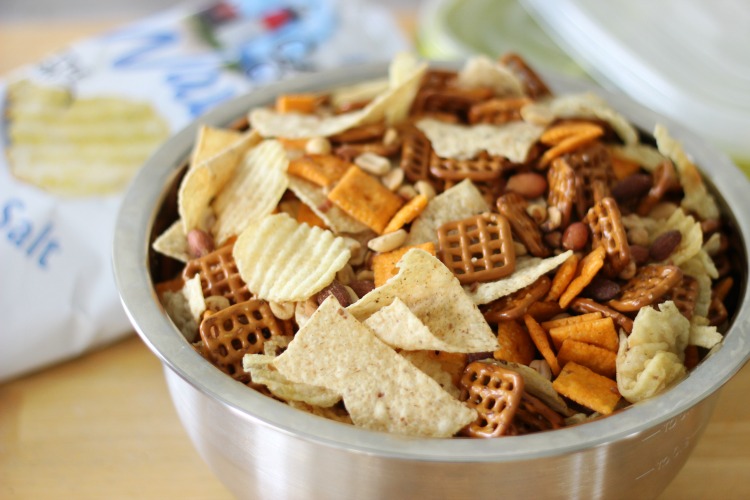 I love the flavor combination of the Cape Cod potato chips and Snyder's of Hanover Pretzels. Have you tried it before?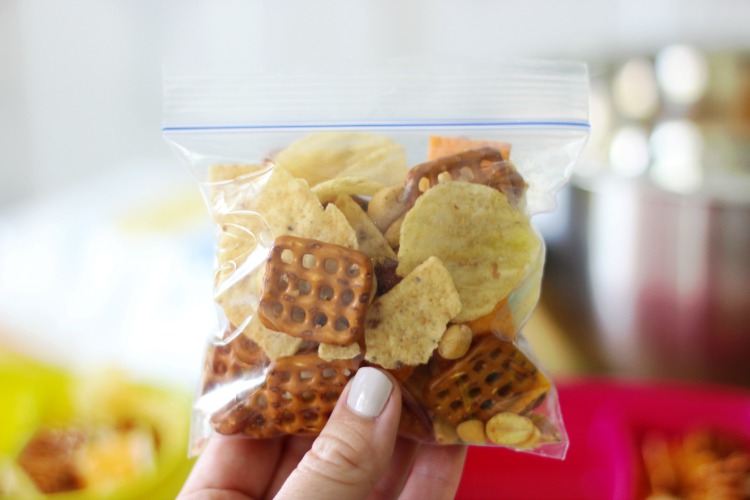 I like packing snacks into square snack baggies. They are deeper than the rectangular ones, and are easier for my kids' hands to hold, but when we are going on longer trips, the snack containers are really the way to go! When they run low on snacks, they can replenish when we pull into a rest stop.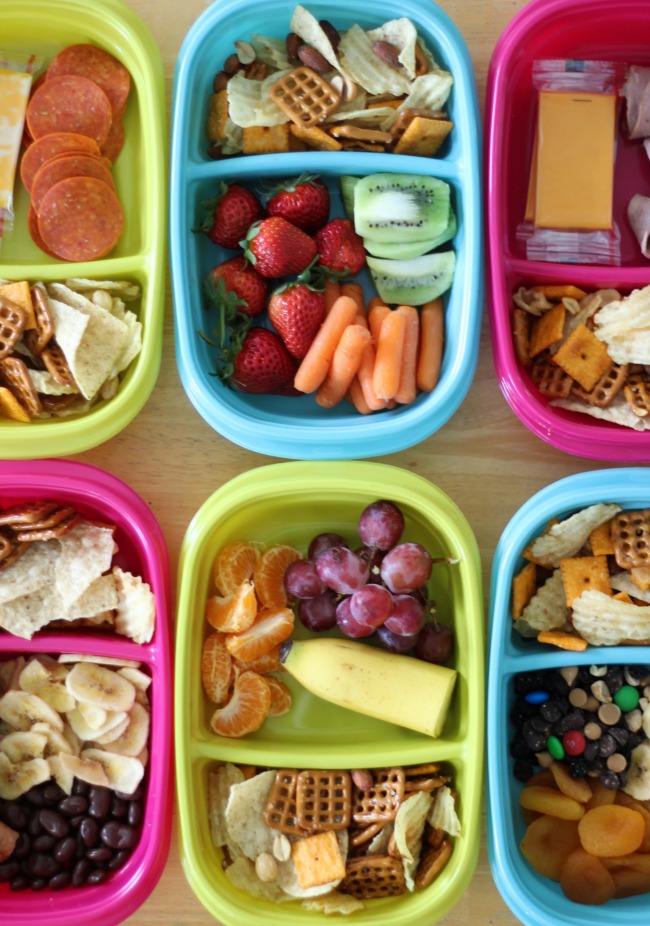 Road Trip Snacks: Savory, Sweet and Fresh Snack Containers
Here's a quick breakdown of some of our favorite road trip snacks to pack in individual containers.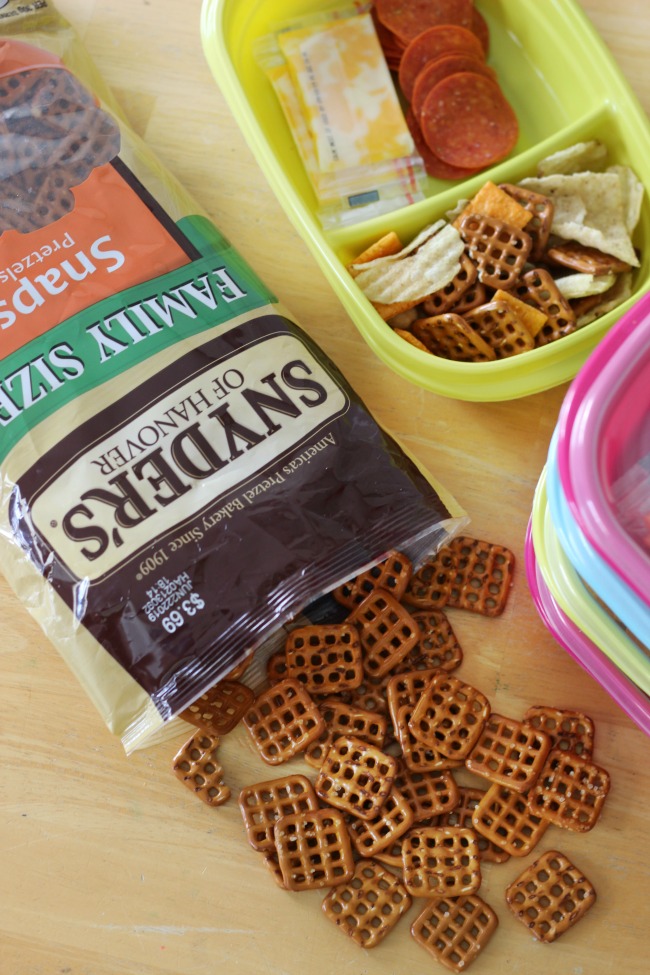 Savory Road Trip Snack Ideas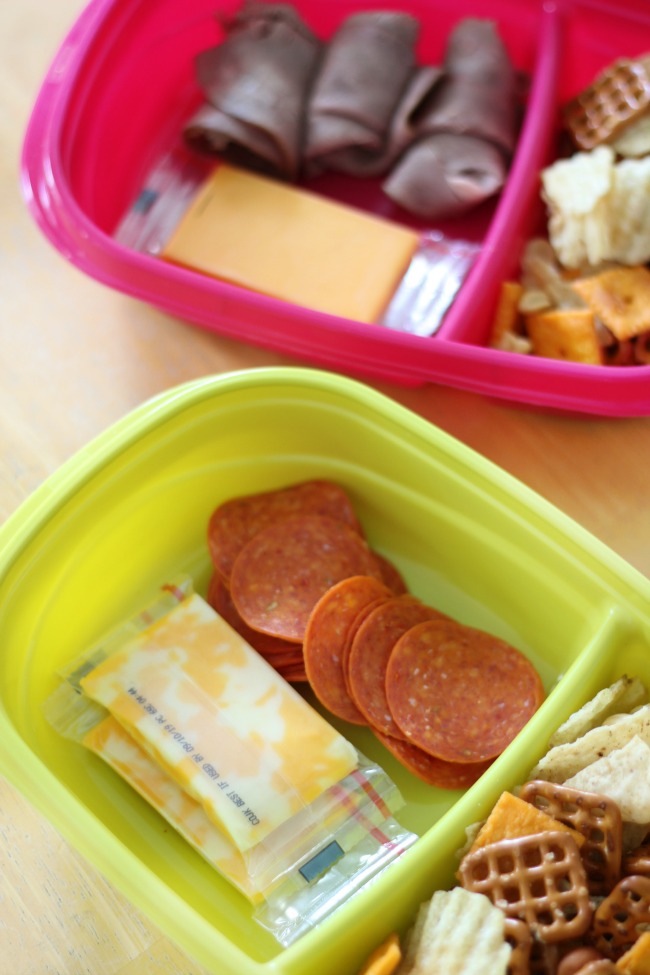 Pepperoni, hard boiled eggs, olives, salami, rolled lunch meat, cheese slices, string cheese, smoked almonds, guacamole & chips, jerky, seeds.
Sweet Road Trip Snack Ideas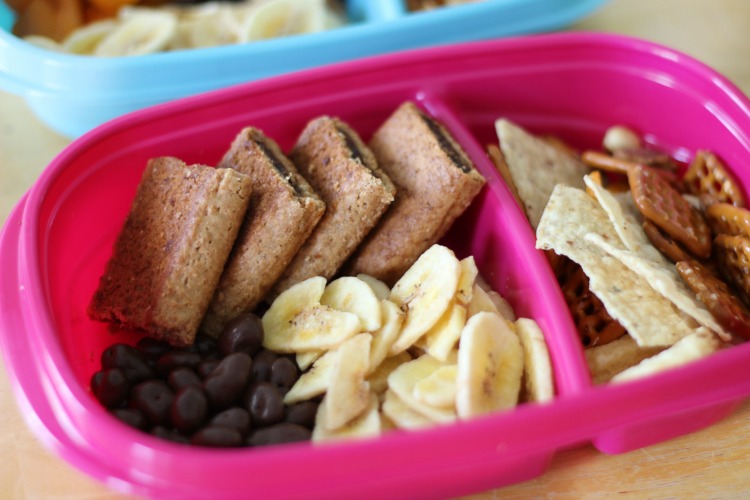 Chocolate or yogurt covered raisins, banana chips, dried apricots, apple chips, fig cookies, fruit snacks, fruit leather, chocolate covered pretzels, trail mix, dried mango, applesauce pouches.
Fresh Road Trip Snack Ideas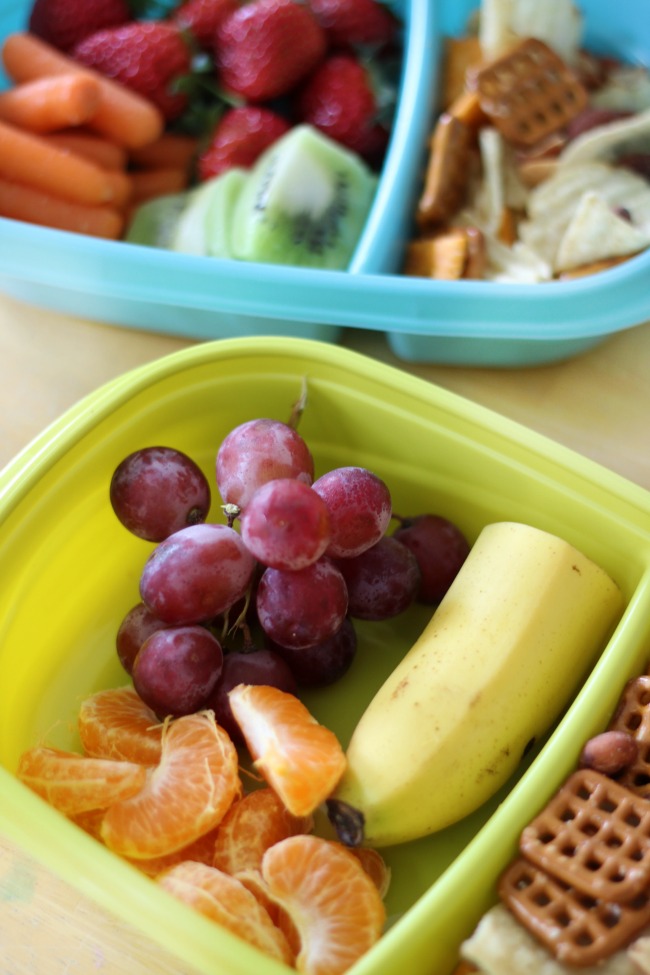 Mandarin oranges, banana halves, grapes, strawberries, carrot sticks, broccoli,
Note: we have access to a refrigerator when we travel in our RV. When we leave the RV at home, we keep a small cooler in the back for perishables.
You might also like these other road trip travel tips!