A delicious spread of comfort foods, perfect for summer! Fresh cut watermelon, crispy fried chicken, and homestyle macaroni and cheese!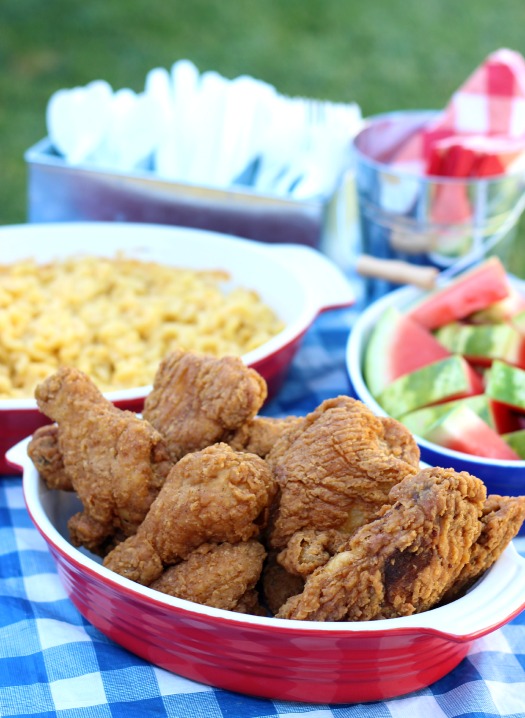 I'm a sucker for comfort food in the winter. Warm soups, fresh bread, and roast with mashed potatoes. Summer usually seems like the time to eat salads and foods that won't heat up the kitchen, but there are some comfort foods that I associate with the summer months and absolutely have to have! Burgers, fried chicken, and my favorite side dishes like homemade macaroni and cheese or hot corn on the cob. Today I'm sharing two of my favorite summer comfort foods in a delicious 4th of July spread, perfect for a crowd!
Aaron (my 9 year old) is our mac and cheese lover. We've tried many recipes over the years with mixed results and have settled on this one which is an adaptation of one we found online. He even helps me make it. You can use whatever cheese you'd like or a mixture of your favorites. We usually stick with cheddar or colby jack. Nothing pairs with fried chicken better than macaroni cheese, am I right?
Homestyle Macaroni and Cheese
16 oz. elbow macaroni, cooked according to directions and set aside
1/4 c. butter
1/4 c. flour
3 c. milk
1 tsp. kosher salt
2 c. shredded cheese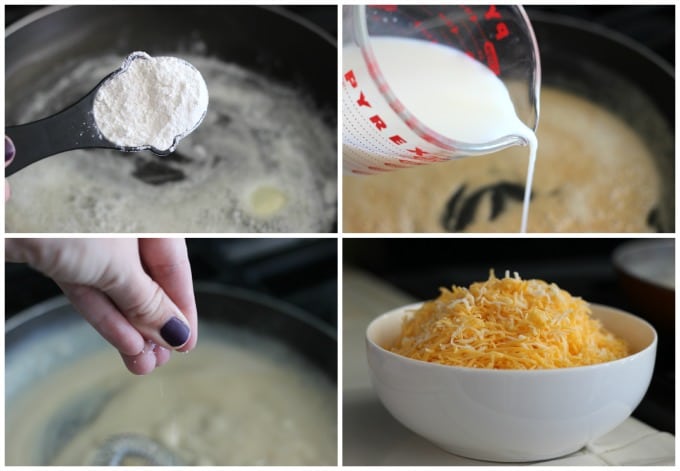 Melt 1/4 cup butter in a large saucepan over medium heat. When the butter starts to foam and bubble, stir in the flour; cook on medium heat until flour just begins to turn pale yellow, 3 to 4 minutes. Whisk in 1 cup of milk until smooth. Pour in remaining milk and whisk again. Bring sauce to a simmer.
Stir in salt; simmer on medium-low heat until thickened, about 8 minutes, whisking often. Turn heat off, then add cheese; stir until melted and combined.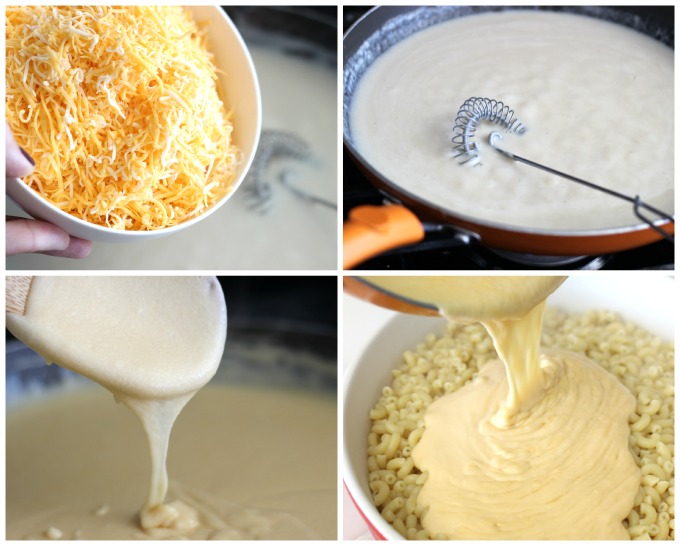 Transfer the macaroni into a casserole dish, then pour in the cheese sauce; stir to thoroughly combine sauce with pasta.
Bake at 375 degrees for 15 minutes or until bubbly.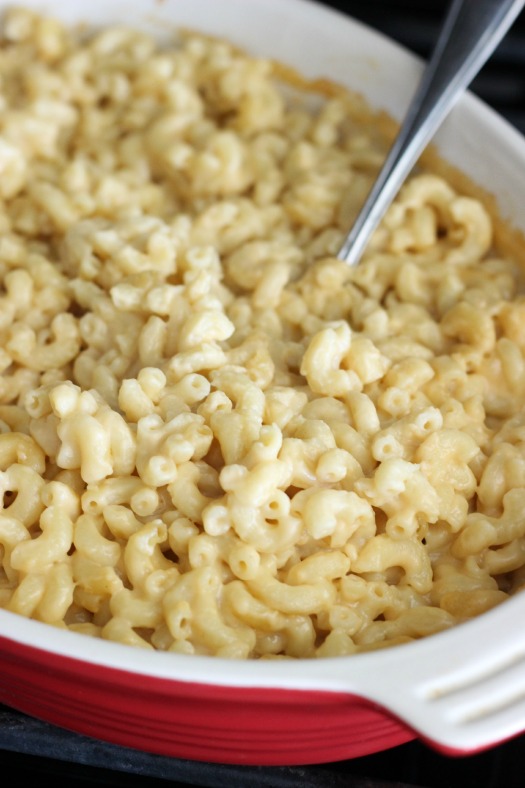 Yum! A delicious comfort meal that only baked for 15 minutes in the oven. The main dish is one of our favorite short cuts for our family and is one that we all love. Fried chicken!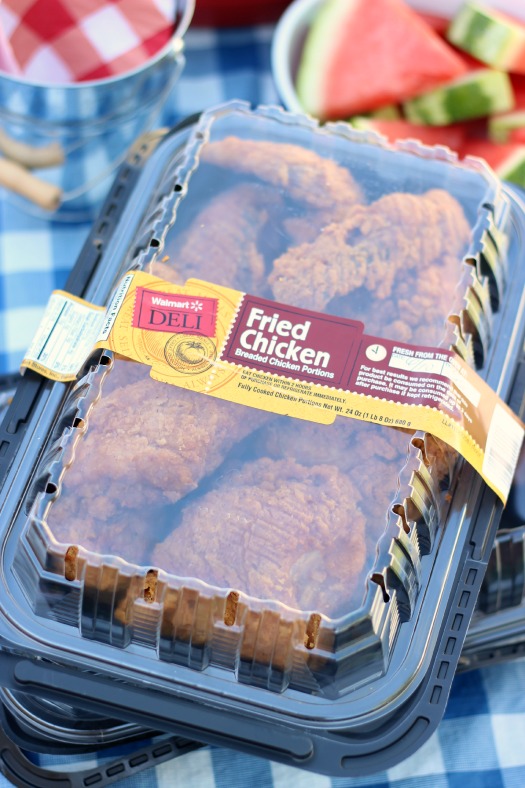 Last month we were invited to a gathering at the park with friends and everyone brought their own meat to BBQ or main dish. This was our go-to dinner. I packed fresh fruit, and we grabbed a container of
hot fried chicken
from Walmart. One package easily feeds 6 people and you can also have them fill a bucket (or more!) to feed a crowd.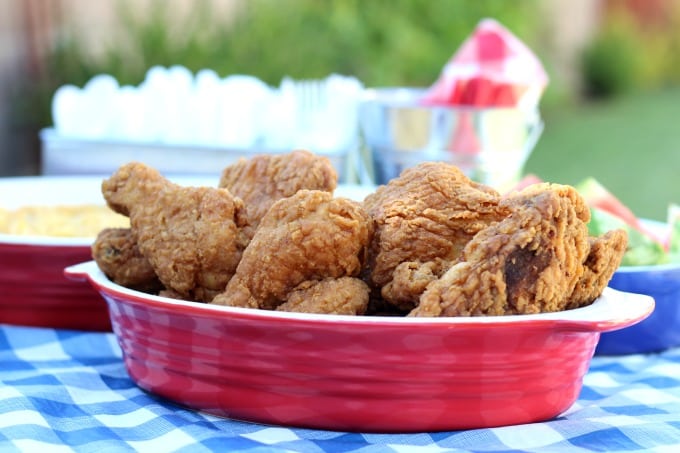 For our backyard dinner spread I simply added two packages of chicken to our picnic table with fresh cut watermelon and our homestyle macaroni and cheese.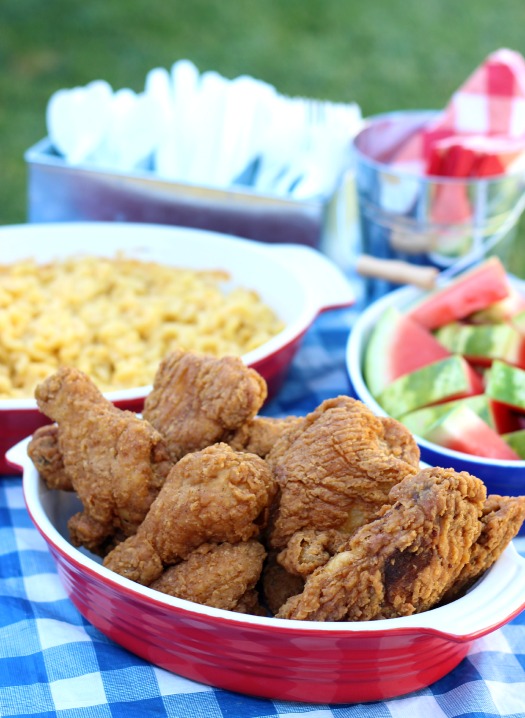 How would you use this grab and go fried chicken in your summer plans? A picnic or potluck at the park? At your 4th of July gathering?
You might also like…