Smithfield Slow Smoked Mesquite Marinated Fresh Pork Loin Filet is cut into bite-sized portions, wrapped in Smithfield Bacon, and baked to create the perfect appetizer for any party! This post has been sponsored by Smithfield and Virginia Pork Council.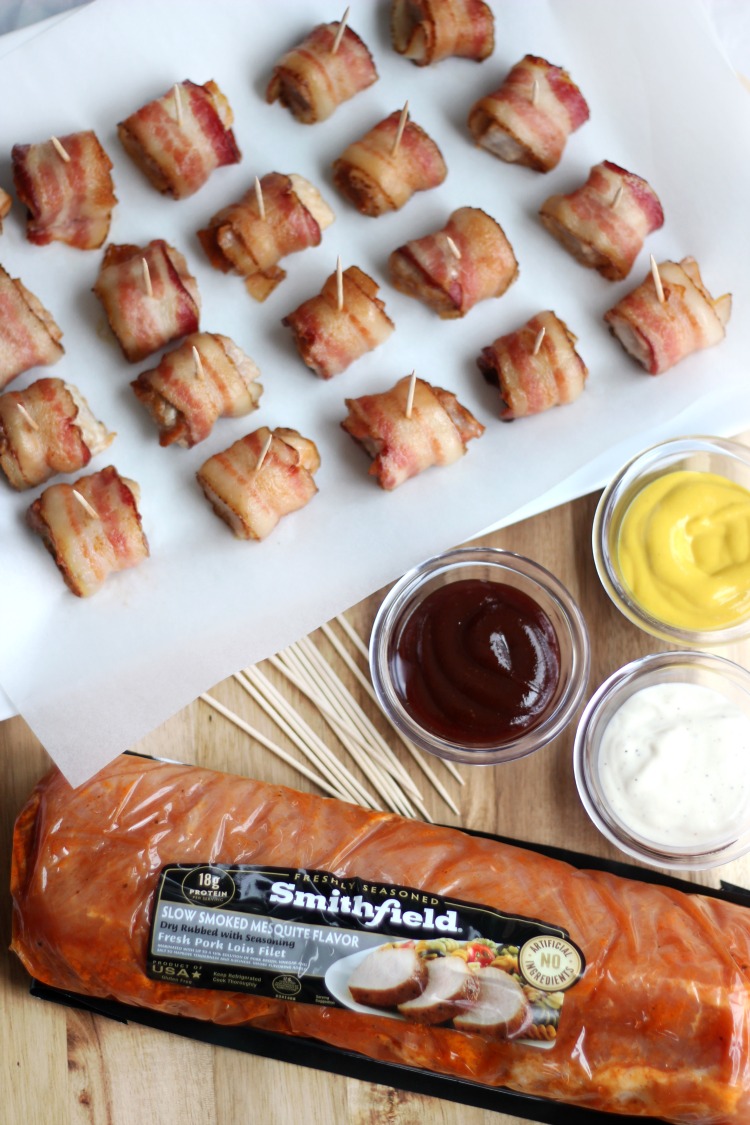 My son and his best friend are only three days apart, so they've had a joint birthday party two years in a row now! We invited everyone over for dinner and games and had the best time celebrating these brand-new teenagers. Aaron loves bacon, so I made these delicious Slow Smoked Mesquite Bacon-Wrapped Pork Bites.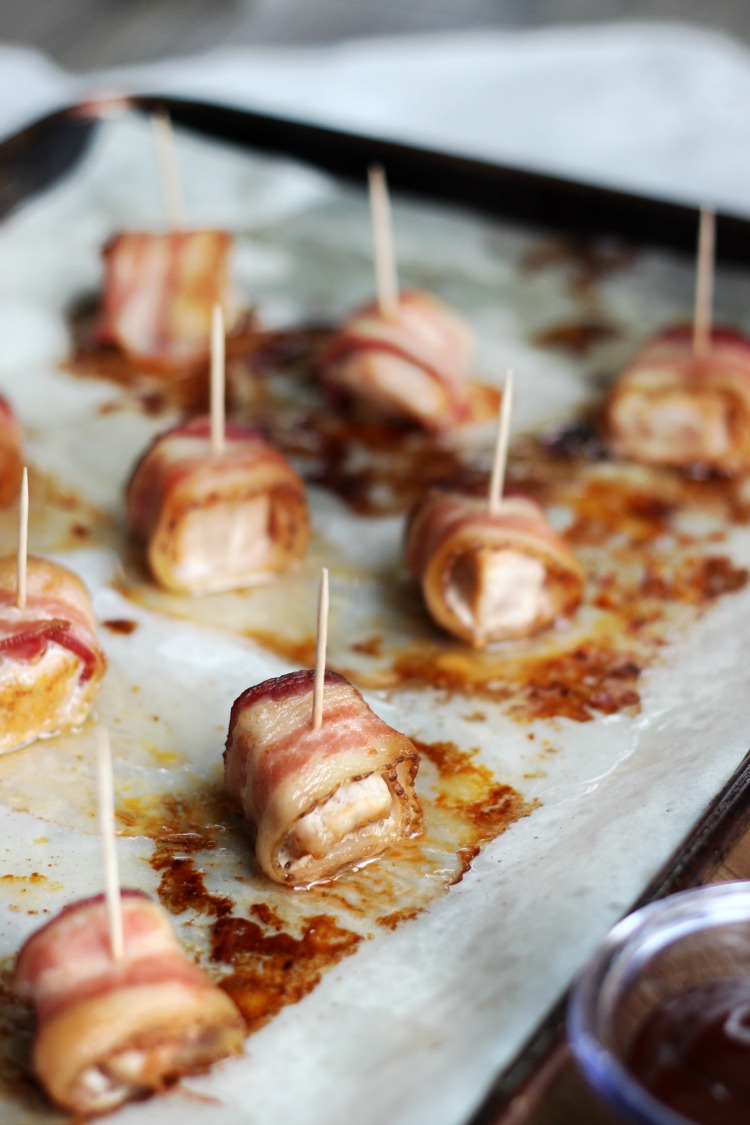 These literally take less than 10 minutes to prepare and bake up in about 25 minutes. I set a plate out for appetizers and they were gone lickety-split! The bacon crisps up perfectly while the pork stays juicy and tender.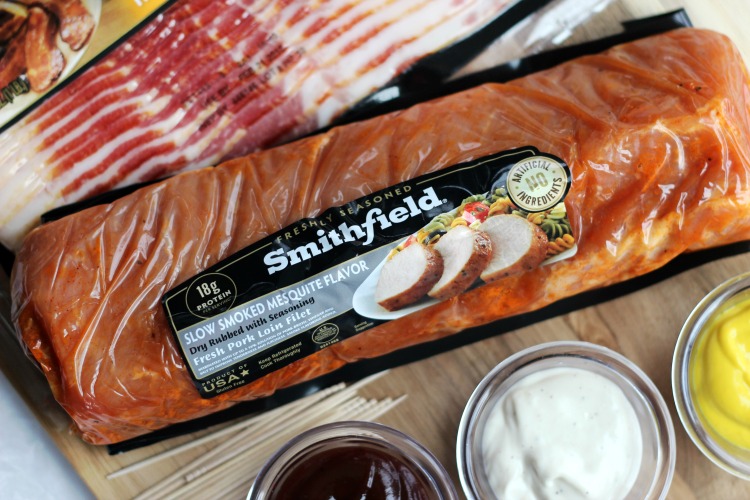 It's no secret that I'm a fan of Smithfield Marinated Fresh Pork. I've shared about a dozen recipes using it over the years, so it only made sense to incorporate it into my pork bites! Smithfield has a nice variety of Marinated Fresh Pork cuts and flavors to choose from such as Roasted Garlic & Herb, Applewood Smoked Bacon, Slow Smoked Mesquite, Original Recipe, and Steakhouse Mushroom. I chose to use the Slow Smoked Mesquite to pair well with the Smithfield Bacon, but any of them would have been delicious! I love that these fresh pork loins bake up in 30 minutes when cubed. They are the perfect solution for weeknight meals and easy appetizers. And, you can find the ingredients at your local Food Lion, Kroger, Walmart, and Harris Teeter.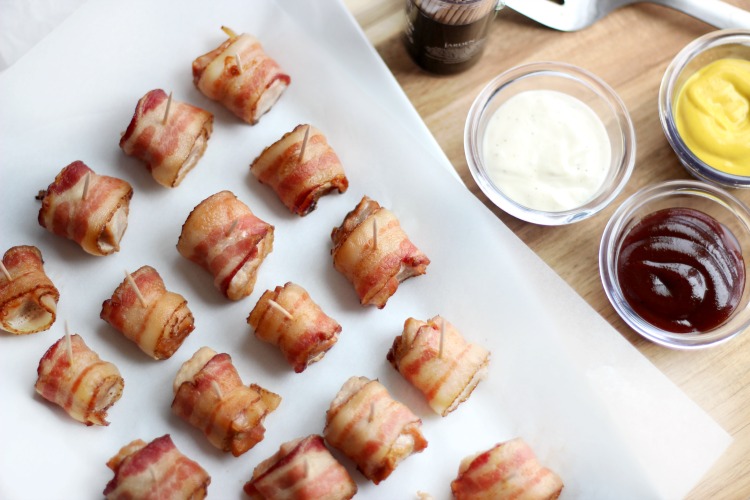 Are you ready to make a batch of Slow Smoked Mesquite Bacon-Wrapped Pork Bites for your next party? Let's get started!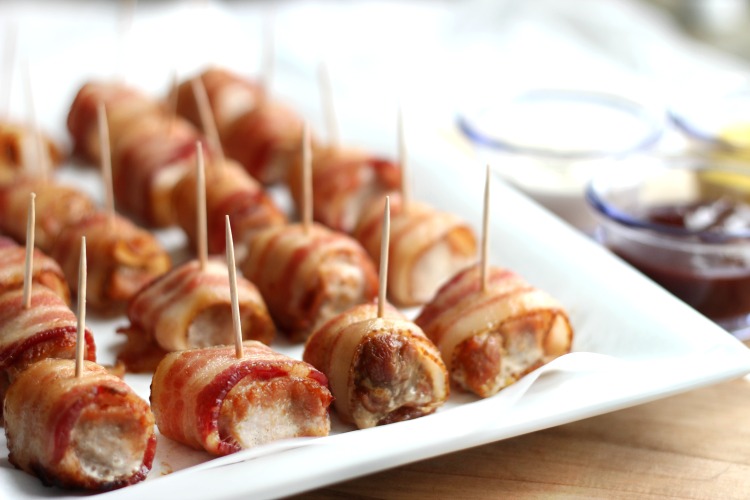 Slow Smoked Mesquite Bacon-Wrapped Pork Bites
Makes 36 bites
Prep time: 10 minutes
Cook time: 25 minutes
Total time: 35 minutes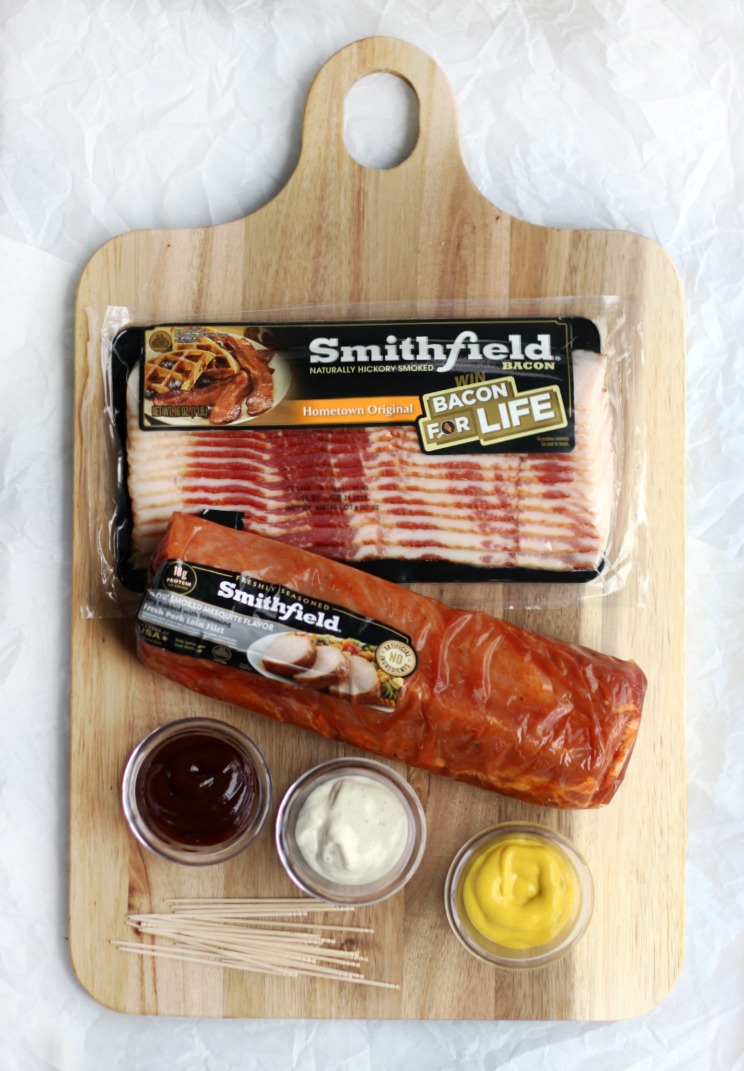 Ingredients:
1.5 lb. package of Smithfield Slow Smoked Mesquite Marinated Fresh Pork Loin Filet
18 slices of Smithfield bacon
dipping sauces, optional
Instructions:
Preheat oven to 400 degrees. Line a baking sheet with parchment paper.
Cut pork loin into bite-sized pieces (1.5 – 2" cubes).
Cut each strip of bacon in half.
Wrap each piece of pork with a strip of bacon and place onto the baking sheet, seam-side-down. Fill the baking sheet with 12 bites and bake in 3 batches or use 3 baking sheets.
Bake for 25 minutes*. Let them rest for 3 minutes then transfer to paper towels to drain.
Insert toothpicks for serving.
*Pork is safe and most delicious when cooked to an internal temperature of 145 degrees followed by a 3-minute rest.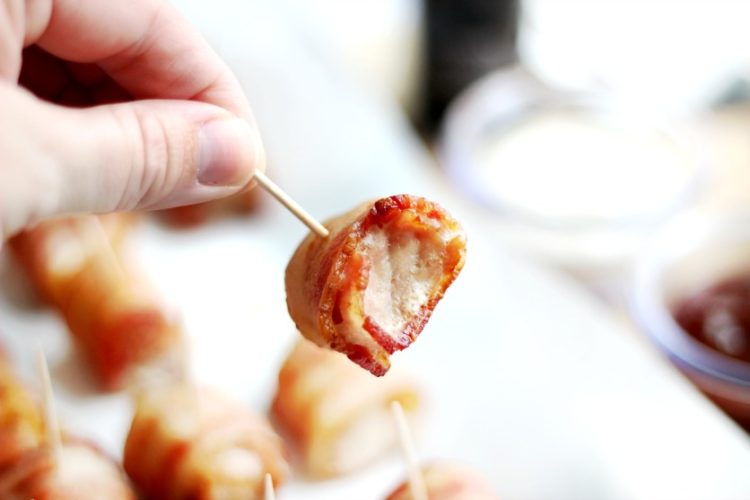 Fresh pork is such a versatile, easy to cook protein. The Virginia Pork Council seeks to educate those of us who live in Virginia about the pork industry in the Commonwealth of Virginia. They also seek to improve the quality of pork products produced. Click here for more recipe inspiration!
This is a sponsored post written by me on behalf of Smithfield and the Virginia Pork Council.
You might also like…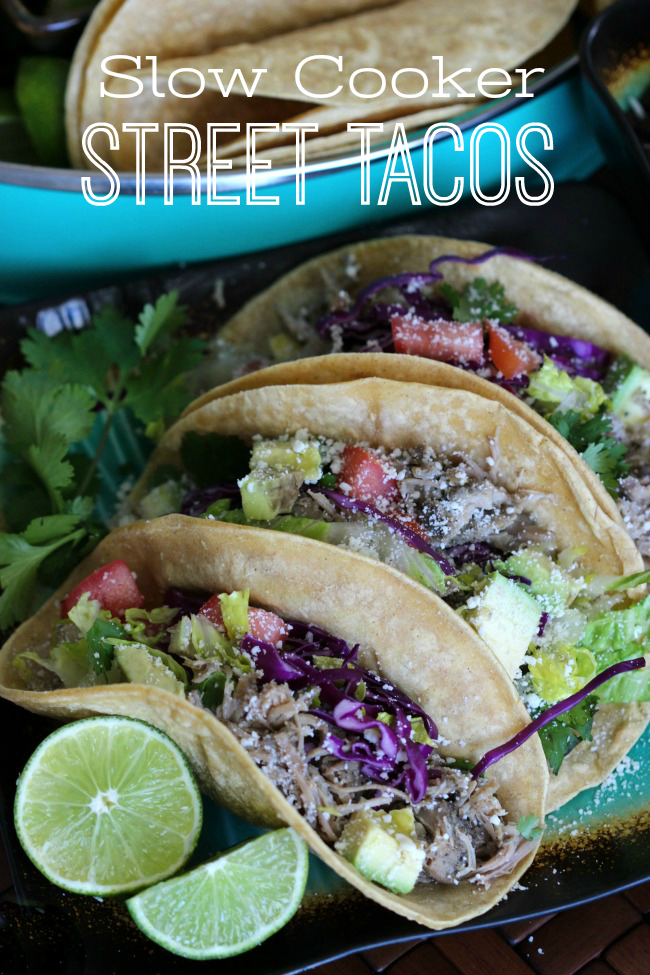 Slow Cooker Pork Carnitas Street Tacos