Crispy egg rolls filled with cheese and spicy jalapenos. Fry up a batch for your next get together! Warning: they will go really fast, so make a bunch!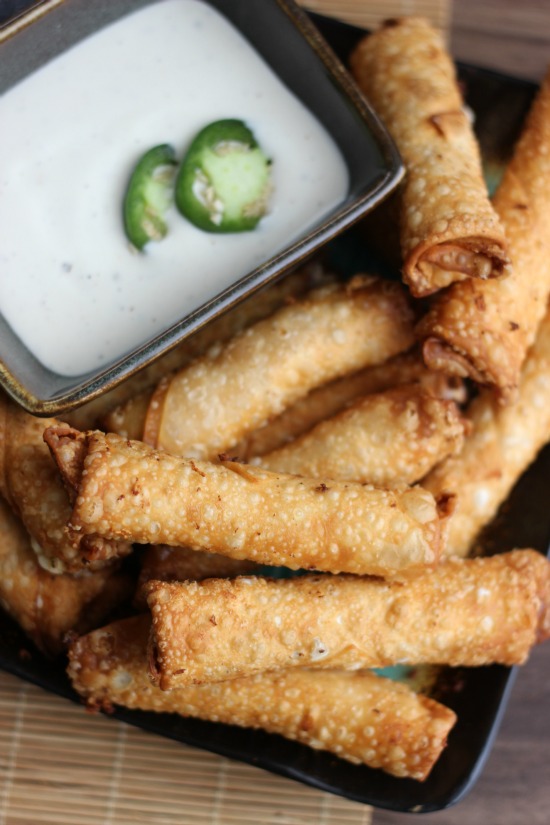 My son, Aaron, loves spicy food. Jalapeno poppers are one of his favorite snacks. Last year we made our own and had a lot of fun. It was a trial and error process. For his birthday I decided to make him a special treat: Jalapeno egg rolls! He said he liked them even better than the poppers!
Jalapeno Egg Rolls
Ingredients:
1 package cream cheese
1/2 c. shredded cheddar cheese
2 jalapenos, diced.
16-20 egg roll wrappers (usually found in the refrigerator produce section next to Tofu)
oil for frying (vegetable or canola)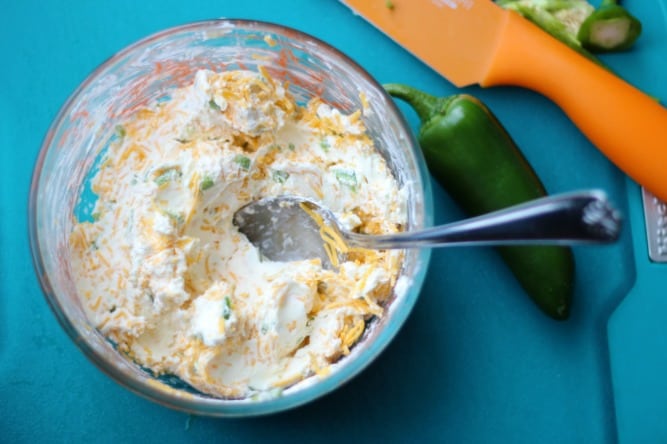 Mix cheese and peppers.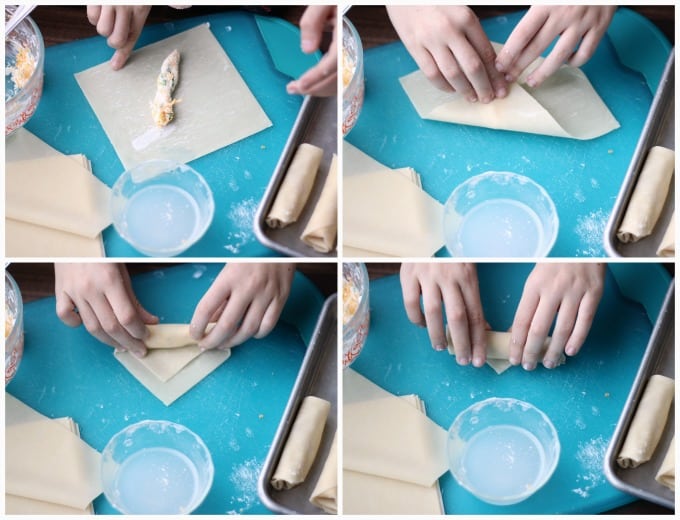 Roll out a small log of cheese and place in center of egg roll wrapper. Just eyeball it and do your best to divide evenly among the wrappers.
Dip your finger in water and run finger along the perimeter of the egg roll. This will create a seal.
Fold over on both sides. Rotate, then roll up tight. Use more water on your finger along the seam and place seam-side down on a tray.
Repeat with remaining egg roll wrappers. We can usually get 16-18 egg rolls in a batch. If you use less cheese mixture in each egg roll you can get about 20.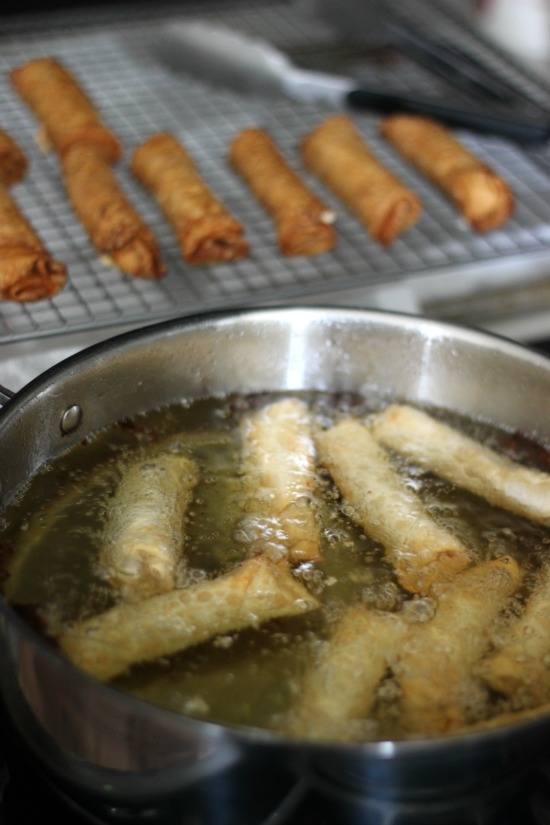 Heat oil until it reaches 350 degrees.
Fry egg rolls until golden brown. Drain on a rack with a cookie sheet and paper towels underneath to catch any excess oil.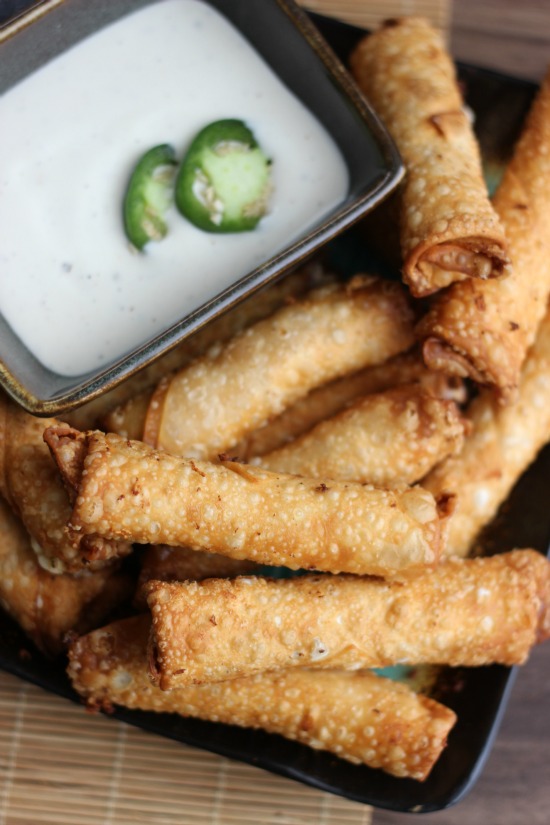 Serve with ranch!
You might also like…