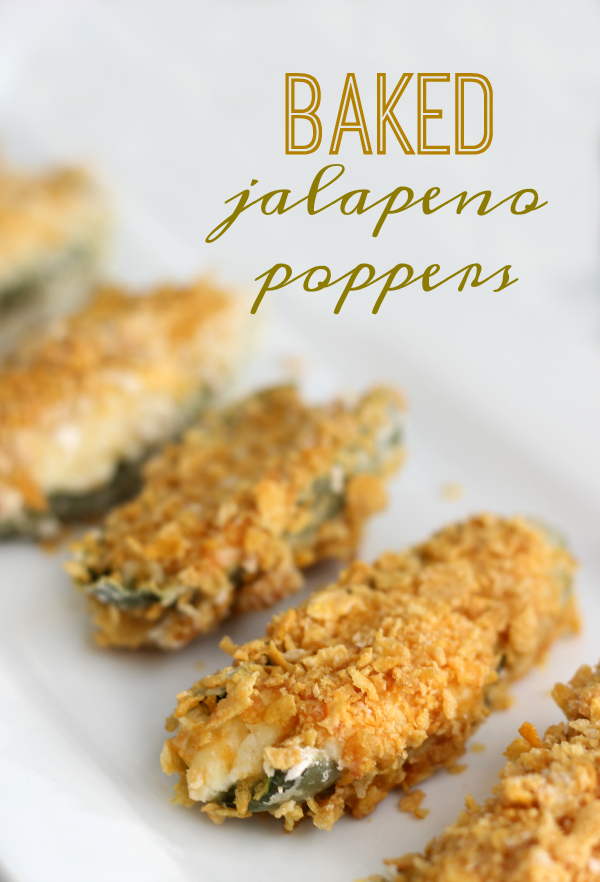 Crispy jalapeño poppers that are baked, not fried! Stuffed with two types of cheeses and rolled in crushed corn flakes. Crispy, spicy, yummy!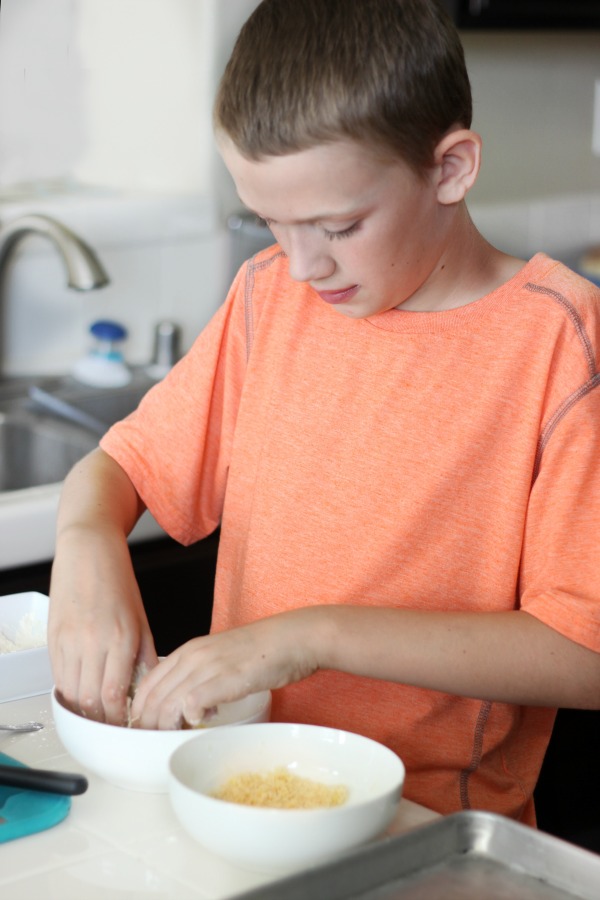 This guy loves his jalapeño peppers.
Jalapeño bread
,
jalapeño egg rolls
, you name it—he loves it. We had a few jalapeños that needed to be used up the other day so he got on his gloves and began slicing and dicing those peppers to make a small batch of baked poppers. These are easy to make, only require a few ingredients, and are nice and crispy! Make a batch for your next get together and they'll be gone quickly. Promise.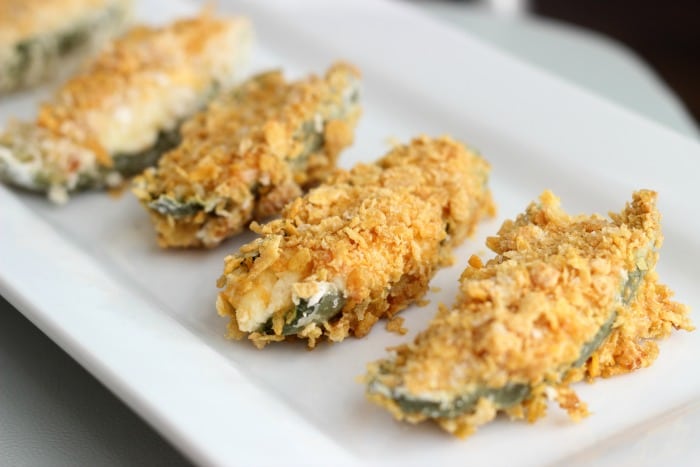 Baked Jalapeño Poppers
Ingredients:
6 jalapeño peppers, sliced in half (lengthwise) and seeded (12 pieces)
3 oz. cream cheese, softened
1/3 c. shredded Mexican cheese blend
2 eggs
2 T. milk
2/3 c. flour
1 1/2 c. crushed corn flakes cereal or panko bread crumbs (we've used both and they are equally as delicious)
1/2 tsp. garlic powder
Directions:
Preheat oven to 350 degrees. Lightly spray a baking sheet with non stick cooking spray.
Heat a small pot of water to a boil. Blanch sliced peppers for 3 minutes. Immediately place peppers in a  bowl of ice water to cool down. Pat dry with paper towels and set aside.
Mix cheeses together. Divide cheese mixture among peppers, pressing the mixture into each pepper cavity.
Pour flour onto a plate for dipping. Add garlic powder.
Beat eggs and add milk and place in a bowl for dipping.
Crush corn flakes and place on another plate for dipping.
Roll each pepper in flour and then dip in egg mixture. Repeat for a second coating.
Roll in crushed corn flake mixture and set on a baking sheet.
Repeat for remaining 11 pepper pieces.
Bake for 35 minutes.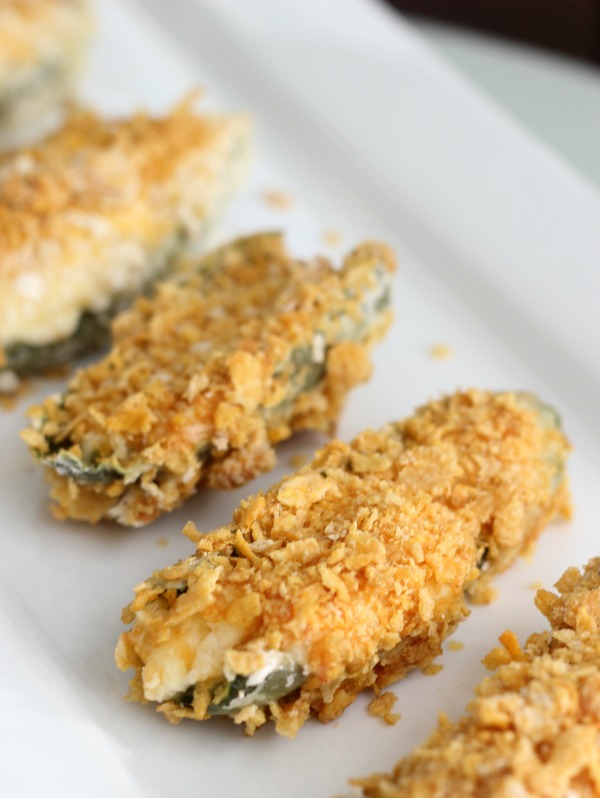 Makes 1 dozen poppers. Serve with ranch dressing if desired. This recipe can easily be doubled to accommodate a crowd.
Welcome! I'm Brandy, mother to 5 darling kiddos and a cute black lab named Toby. My husband is in the Coast Guard so we've lived all over the place, turning each house into a home. I love baking, sewing, making cute things with my kids, and sharing what I've learned with all of you!