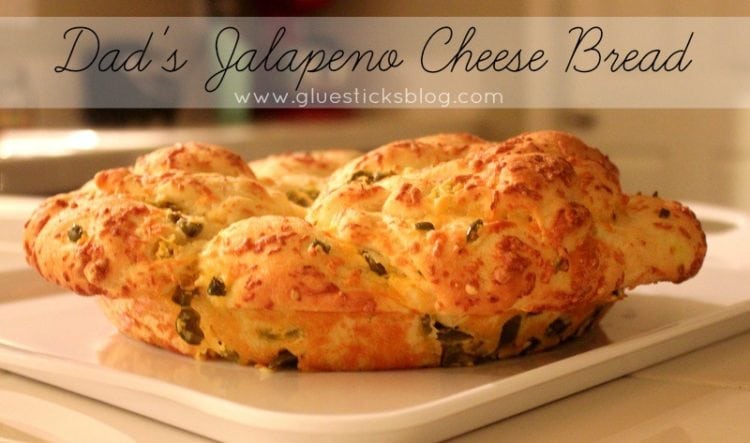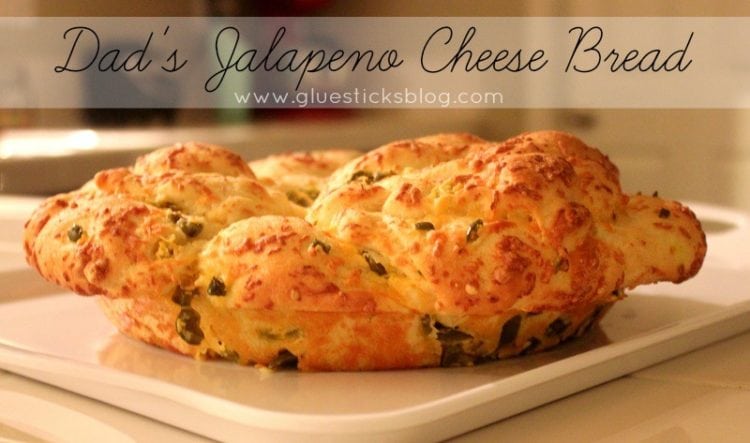 My dad was a truck driver when I was growing up. He delivered paper products to grocery stores all over Northern California. Sometimes his customers would give him baked goods from the bakeries and this bread was inspired by one of the gifts he received. He has always loved spicy food and really loved the jalapeno cheese bread that he tried. I remember he came home one time with a bottle of sliced jalapenos and asked me to make up a batch of bread dough so that he could try re-creating the bread from the store. It was delicious! A moist pull-apart bread that had a nice kick, but wasn't too spicy.
Dad's Jalapeno Cheese Bread
Makes 1 loaf.
2 1/4 c. all purpose flour
4 tsp. sugar
1 1/2 tsp. salt
1 T. butter, softened
1 T. yeast
1 c. warm water
***
6 0z. jalapeno peppers
1 c. shredded cheese
1/4 c. melted butter
Combine warm water, sugar and yeast in a large bowl.  Let sit until yeast begins to expand a bit. Add salt, butter and stir together. Mix in flour 1 cup at a time until a soft dough forms. Place dough on a lightly floured surface (or use a dough hook in your stand mixer for a few minutes) and knead 10 minutes or until dough is smooth. Place dough in a larger, greased, bowl. Cover with a damp cloth and let raise in a warm place for 1 hour. When dough has doubled in size, punch down.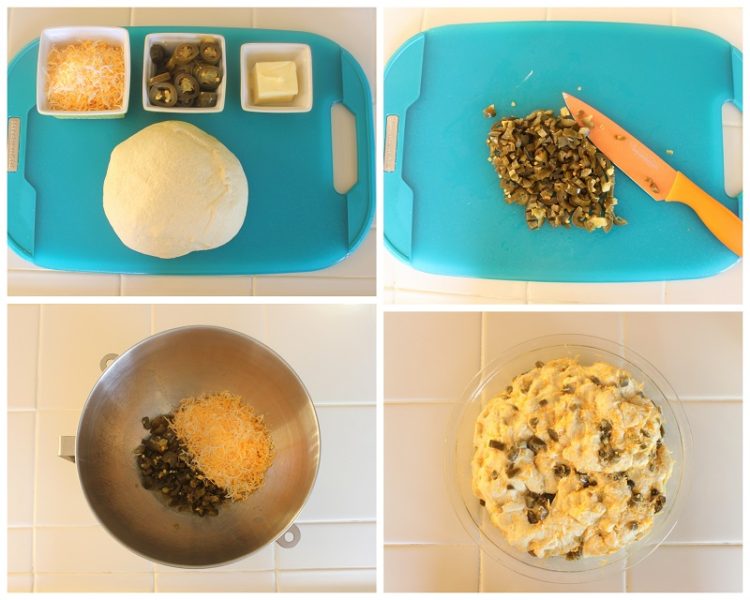 Dice jalapenos and place in a large bowl. Add cheese. Melt butter and add to pepper/cheese mixture. Cube up your bread dough in 2″ cubes on a cutting board with a sharp knife. Add dough cubes to your jalapeno/cheese bowl and mix together with your hands to incorporate the peppers into the dough. Place dough into a greased pie pan. Let raise in a warm place for 30 minutes.
Bake at 375 degrees for 20-25 minutes or until golden brown. Cool loaf 5 minutes before transferring to a wire cooling rack.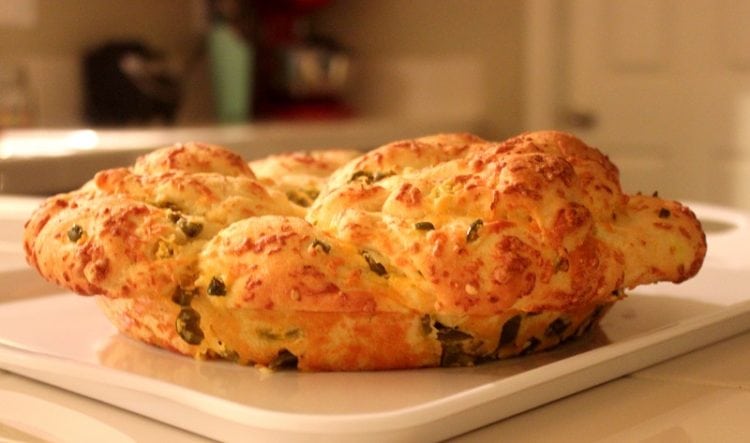 Jalapeno cheese bread is so flavorful and light. Mix up different flavors by using different combinations of peppers and cheeses!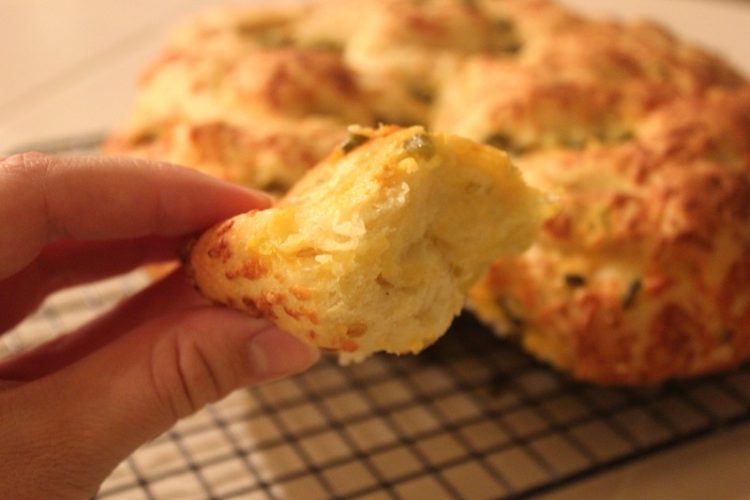 I will have to make a loaf for my dad the next time I see him.