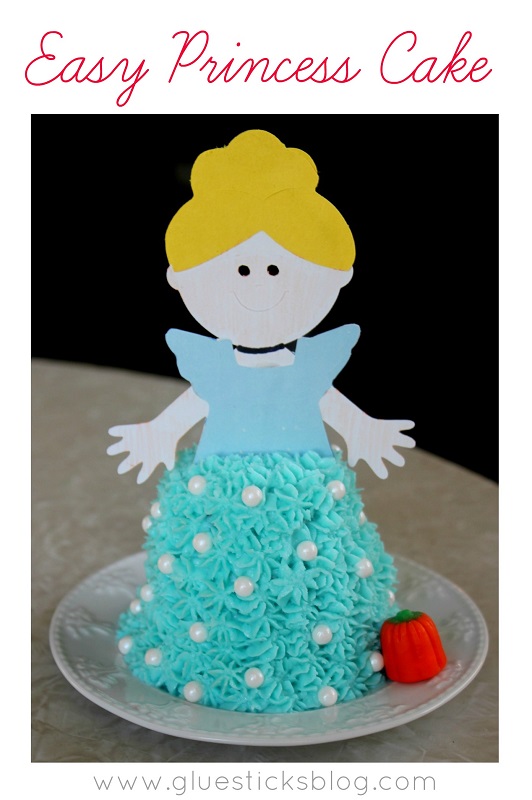 Our baby turned two years old and is quite the little girlie girl. She needed a cake to match her cute feminine personality. Since she is an October baby and absolutely loves going to the pumpkin patch, we decided to have her party there with our family. Cinderella seemed like an obvious choice for a cake. I made her the tiniest Cinderella cake and served the guests chocolate cupcakes with the mellowcreme pumpkins on top.
This little cake is made from 2 cupcakes. A jumbo cupcake with a regular sized cupcake (both upside down) and stacked on top of each other. Then I used a star tip and edible pearls to decorate the dress.
My insert was made using my Cricut! I used the Paper Doll Cartridge for the cut out and glued a skewer in between the layers of card stock in the back.
This was one of the easiest cakes I've ever made. It was perfectly tiny for my little 2 year old, but could easily be made larger using a bigger cricut cutout and using the Pampered Chef batter bowl (following the doll cake baking directions).
Here is another cake I made with the help of my cricut!