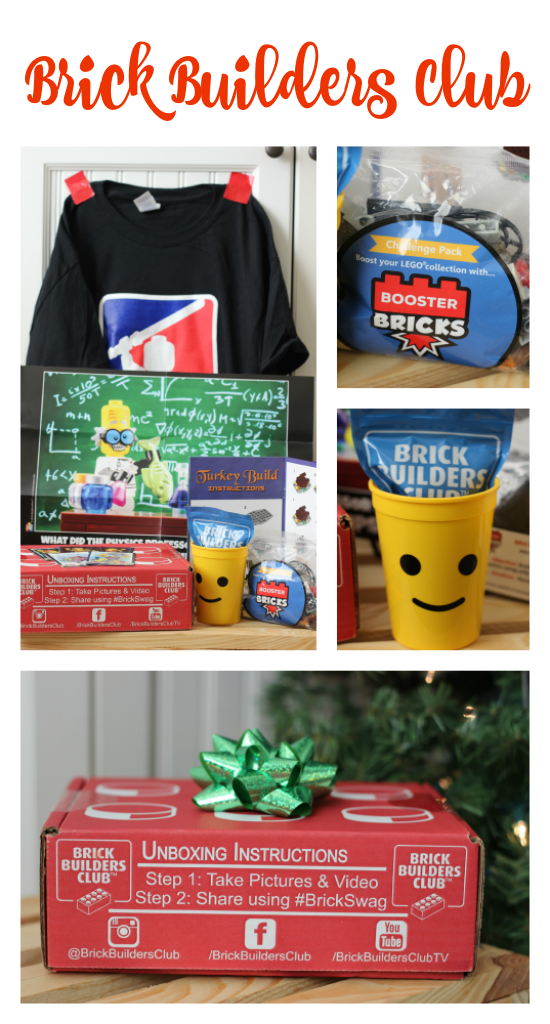 Remember how I shared how I ordered Aaron a subscription to
Brick Swag by Brick Builders Club
for Christmas? Well, the first box arrived and I couldn't help but take a peek inside! I like having one box for them to open Christmas morning so I generally start subscriptions a couple of months ahead of time.
Subscription boxes are so fun for kids. Aaron has a couple of them and knows what time of the month they are due to arrive. He'll totally stalk the mailman during those weeks until his packages arrive! Dallin is our outdoorsman. He loves fishing and so we are getting him a Mystery Tackle Box subscription this year. His friend has one and loves it. Aaron is our little engineer so a Brick Swag box is more his style.
Let me show you what's inside!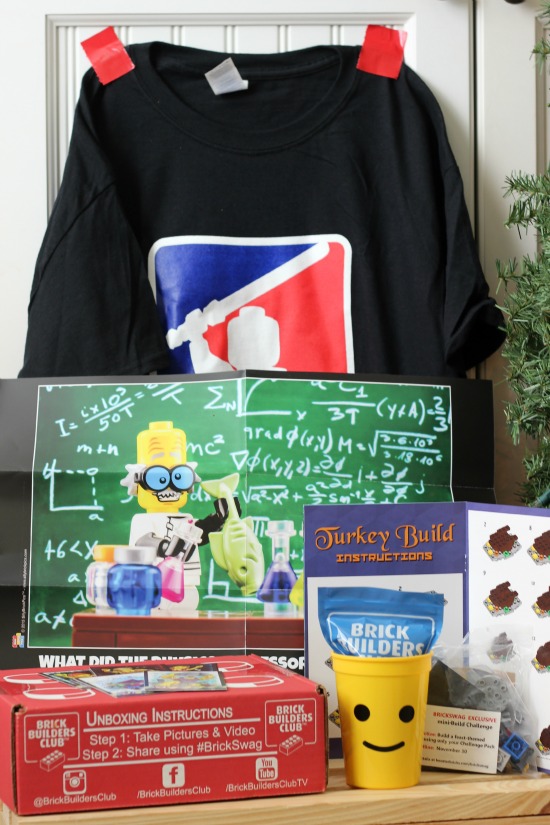 Each box comes with a t-shirt, licensed LEGO gear, trading cards, booster backs, a poster, and mystery packs of legos.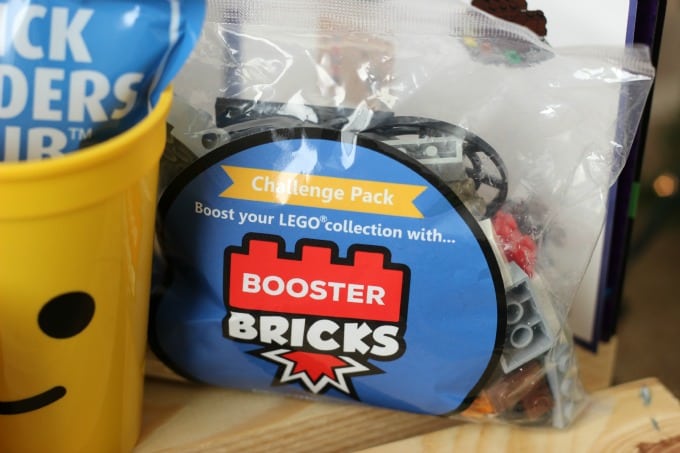 This month's kit came with a turkey challenge, complete with instructions and other fun activities!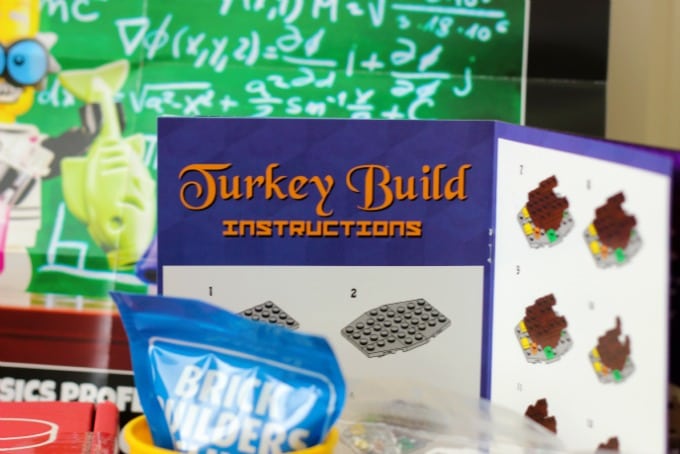 I can't wait to give it to him and see what fun things he creates when he combines his new pieces to his existing collection!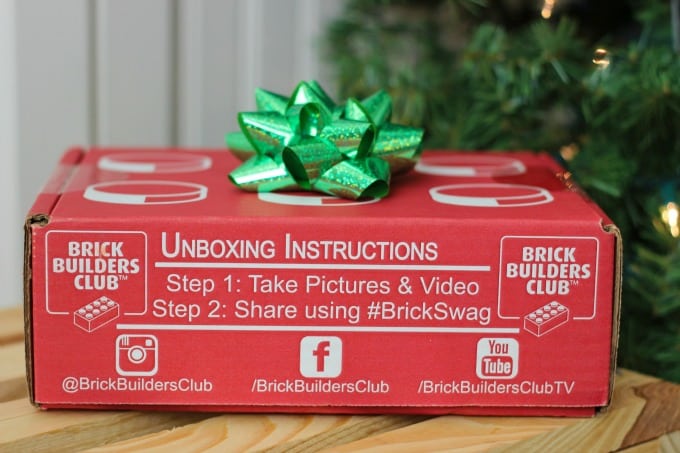 The cost breakdown for each box is as follows:
1 month membership = $27 /mo + shipping
3 months pre-paid membership = $75 + shipping
6 months pre-paid membership = $120 + shipping
Shipping = $7. This is the only subscription service we have that charges us shipping so that is disappointing, but these are novelty gifts and if you use the code FAM20 you can receive 20% off of your subscription to help off set that cost.  We chose 3 month subscriptions for both of our boys' subscription boxes for Christmas.
OFFER EXPIRES: 11/20/2015
Thank you Brick Builders Club for allowing us to review the #BrickSwag boxes. See disclosure policy.