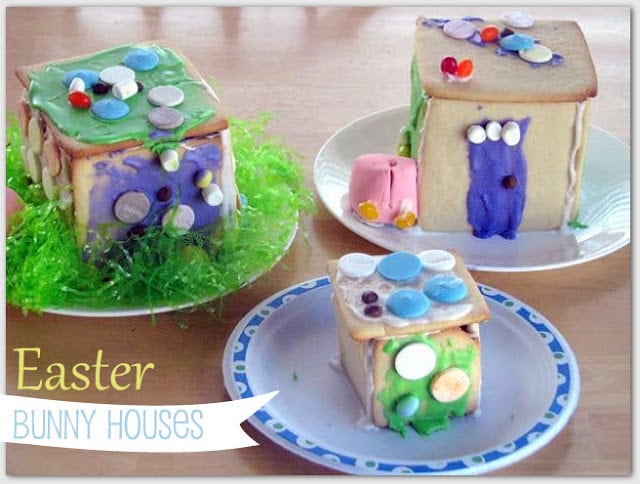 Or bunny cubes or bunny huts, because that's what they look like!
These were fun to make with the kids. I just made a bunch of square sugar cookies and used royal icing to glue them together.
Then the kids decorated them with necco wafers, jelly beans, mini marshmallows, etc. I love how they all turned out so unique.