Caramel apple dip gift pack! A quick and easy gift idea! Wrap up your favorite variety of apple with a package of caramel dip! Tie with a gingham bow for a beautiful (and simple) gift idea this fall.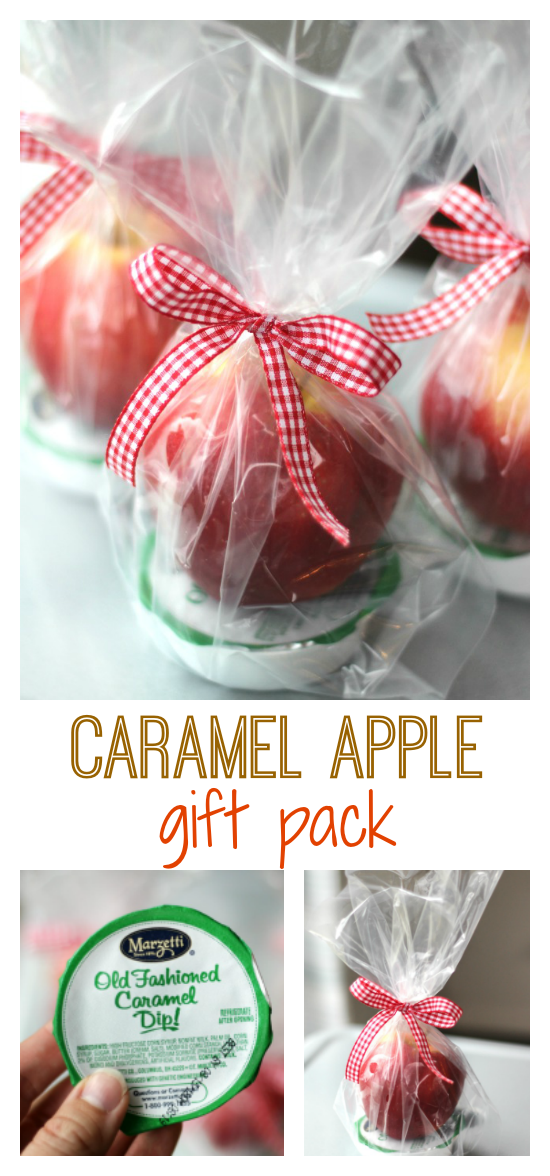 My friend dropped off a tiny mason jar with caramel dip inside, an apple on top, and packaged in a cellophane bag. It was so cute. Who doesn't like caramel apples? Apples + dip are so much easier to eat than an apple on a stick. I decided to simplify her gift idea even more. So much so, that I was hesitant to even post this idea because it just seemed too simple. I mean, it's kind of a caramel apple since you get all of the same flavors, but theres nothing fancy or gourmet about it!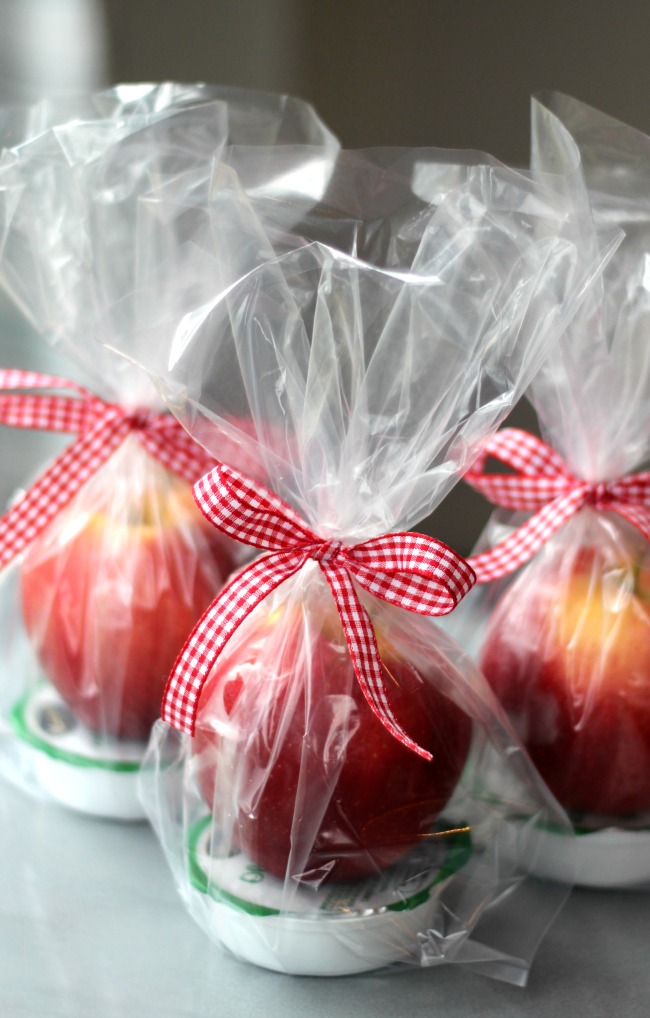 Caramel Apple Dip Gift Pack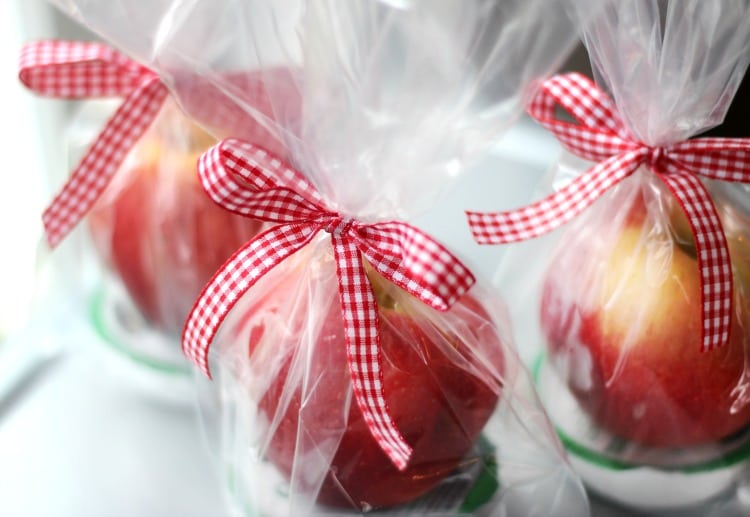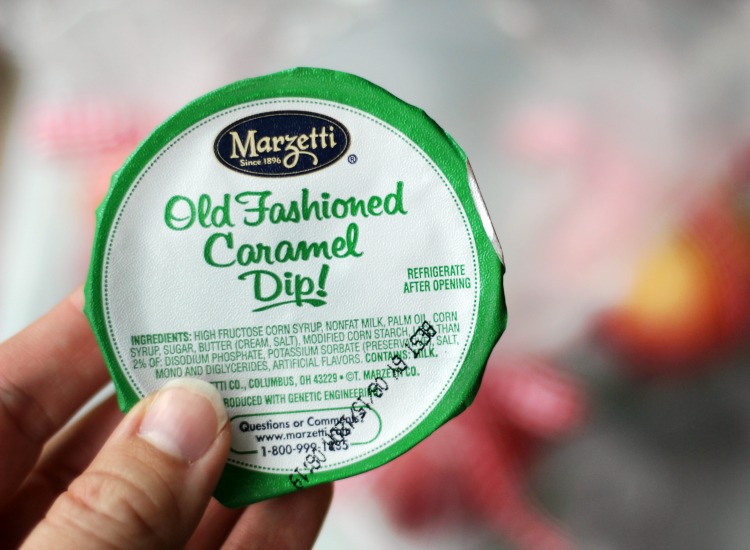 I was looking for a quick gift idea to give to some of the ladies at church. While I was grocery shopping, I spotted these darling containers of dip in the produce section and knew they'd be perfect. I added one to the bottom of a cellophane gift bag, placed an apple on top, and tied them with gingham ribbon.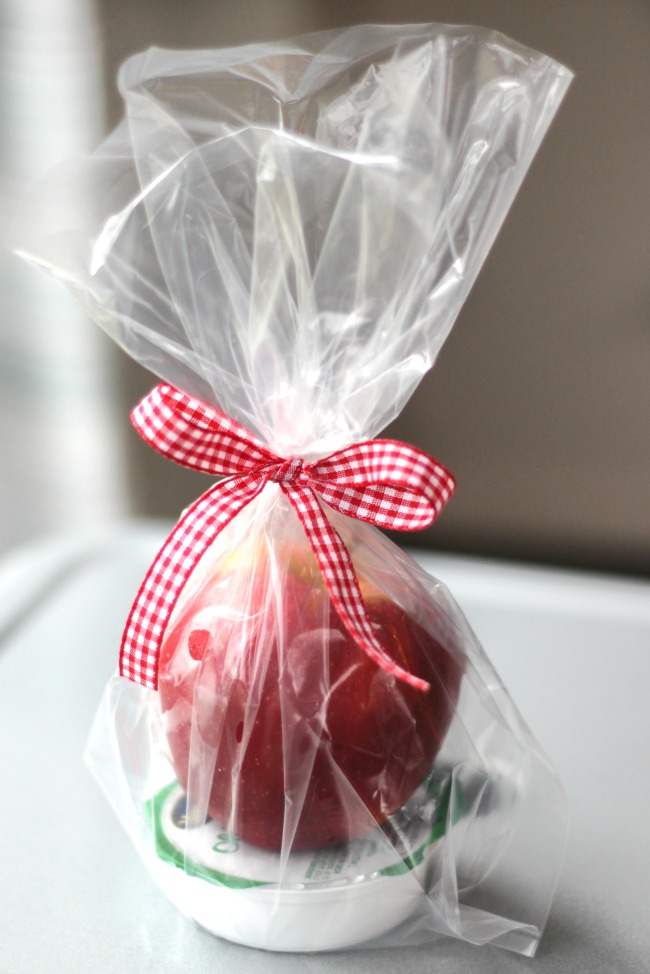 That's it! They were a hit! And if the recipient doesn't have time to eat it for a few days, it will keep in the refrigerator or on the counter without spoiling.
I think I'll make a few more to give to teachers too as a cute and easy back to school gift in the fall. And it's even more perfect since my kids don't go back to school until September every year, so it's right in the middle of apple season.
Looking for more recipes for fall? You might also like…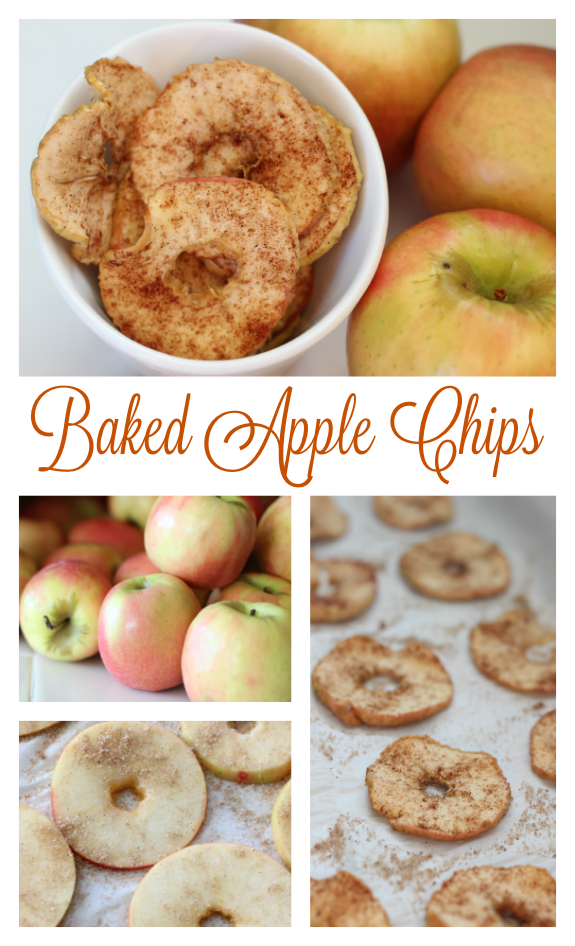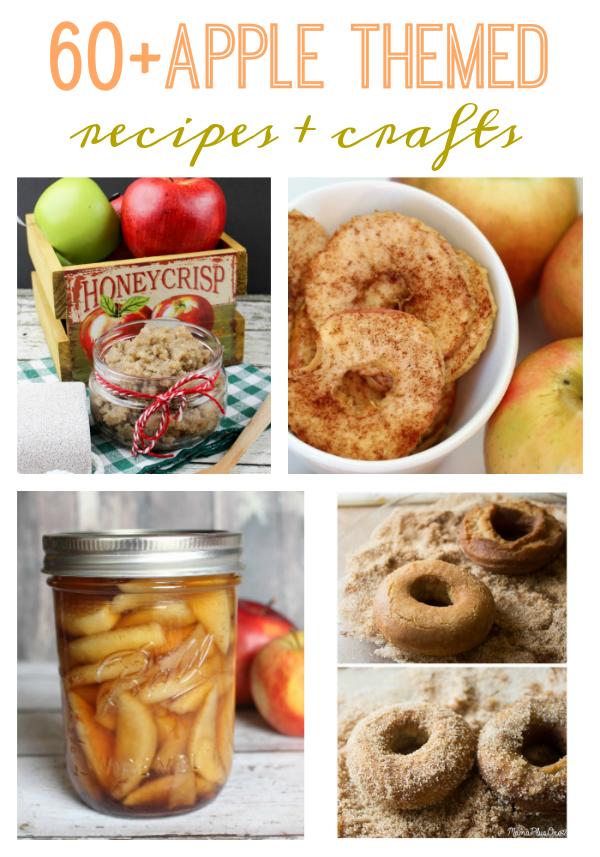 60 Apple Themed Crafts and Recipes