This shop has been compensated by Collective Bias, Inc. and its advertiser. All opinions are mine alone. #RealFlavorRealFast #SmithfieldRealFresh #CollectiveBias
A delicious marinated slow cooker pork tenderloin recipe with root vegetables that takes just 10 minutes to prepare! The perfect weeknight meal to come home to after a busy day!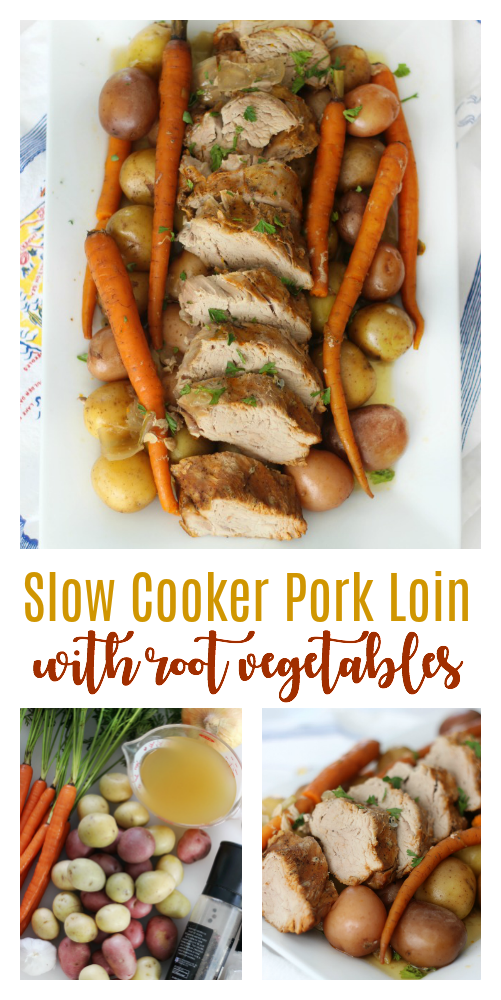 It seems like roast dinners are generally saved for Sundays or special occasions, and I'm not really sure why! If made in a slow cooker, it's just about the easiest meal to prepare. Now that school is starting back up life is about to get BUSY. I have a high schooler in marching band, a middle schooler in Boy Scouts, a 5th grader and a 2nd grader in piano lessons, and a toddler who keeps me busy. By the time dinner rolls around, I'm pretty much done and ready for bed, haha.
My secret weapon for the past couple of years have been the Smithfield Marinated Fresh Pork loins from Walmart. Smithfield Marinated Fresh Pork provides Real Fresh, Real Flavor, Real Fast. We even brought these on our RV road trip from California to Virginia because they are so easy to prepare. Just 30 minutes on the grill or roasted in the oven, or slow cooked. No matter how we've had them, they've been delicious.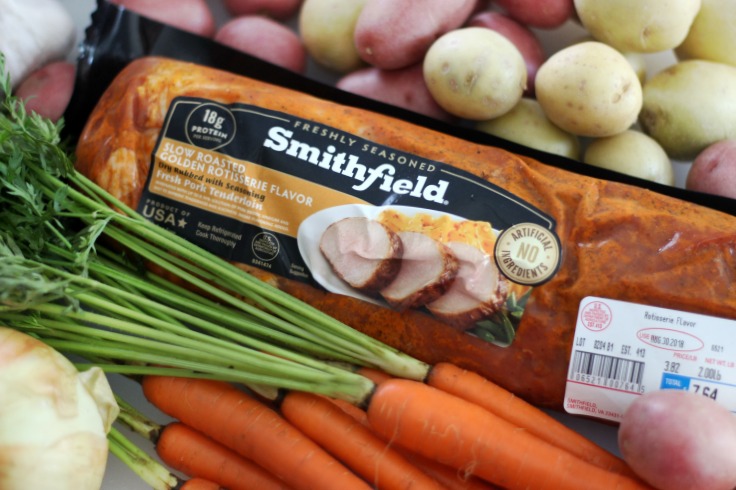 Today I'm sharing a quick and easy weeknight meal, Slow Cooker Pork Tenderloin with Root Vegetables. Because the pork loin is already marinated I can skip having to season my ingredients, with the exception of a bit of salt and pepper. And here's a bonus! Create an original dinner time-saving tip and/or trick that includes Smithfield Marinated Fresh Pork product in one of these three categories to be entered to win a trip Wine Country. The Real Fresh Real Flavor Real Fast Contest is running through Aug 31 at SmithfieldRealFlavorRealFresh.com
Meal Preparation
Cooking Method
Fresh Pairing (side dish to complete a quick meal)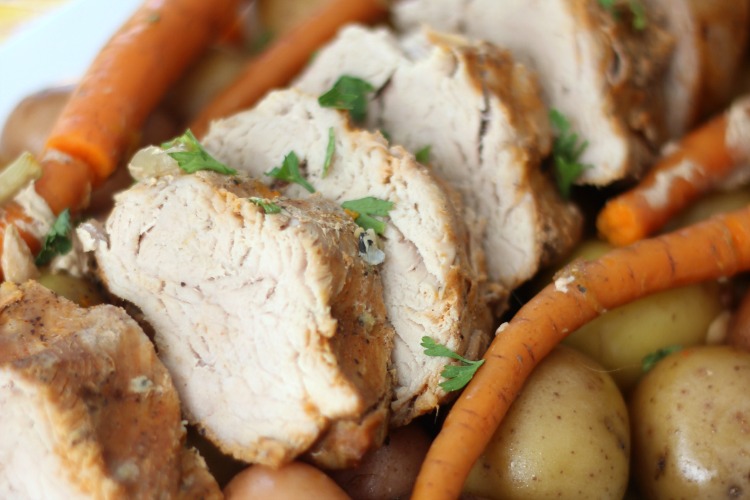 Slow Cooker Pork Tenderloin With Root Vegetables
Serves 4-6
1 (1.5 -2 lb.) Smithfield Slow Roasted Golden Rotisserie Pork Loin Filet
2 lbs. baby potatoes
1 lb. carrots
1 yellow onion, chopped into large sections
1 head of garlic, peeled and seperated into cloves
1 c. broth (chicken or vegetable)
salt and pepper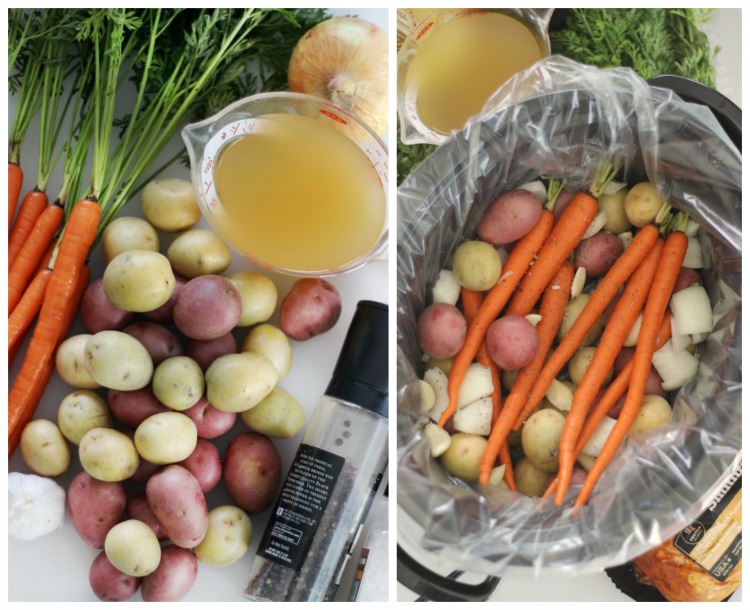 Fill the bottom of the slow cooker with potatoes, carrots, onions, and garlic. Sprinkle liberally with salt and fresh cracked pepper.
Place pork loin on top, and add broth.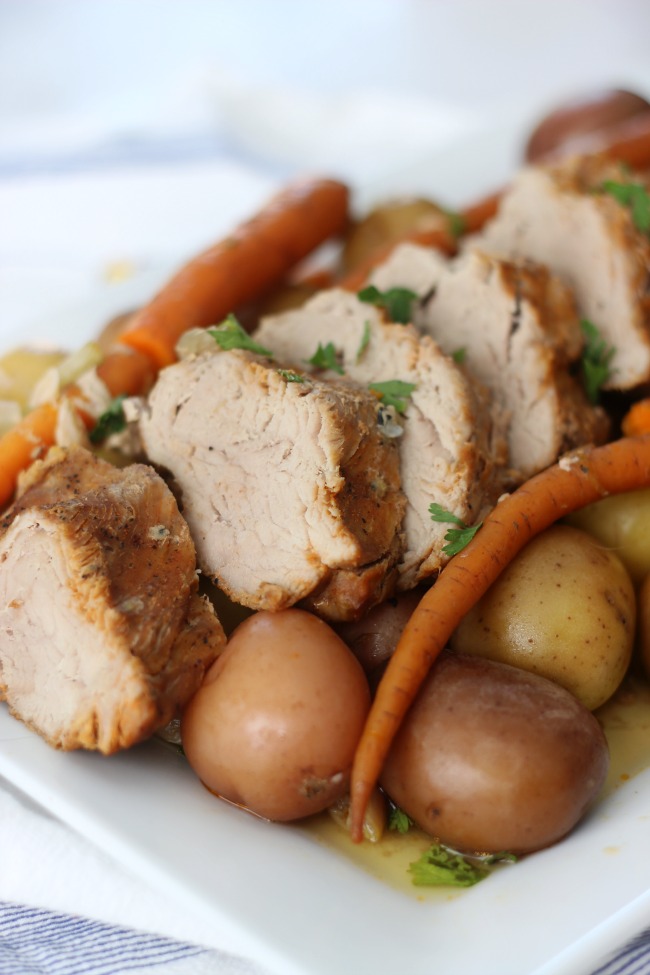 Cook on low 8-10 hours or on high for 6 hours. Serve with drippings poured on top, and a loaf of crusty bread.
IF you have leftovers, and you probably won't, this reheats well! You can even cut the leftover potatoes, carrots and pork loin into bite sized pieces and serve with a ladle of leftover drippings for a delicoius stew.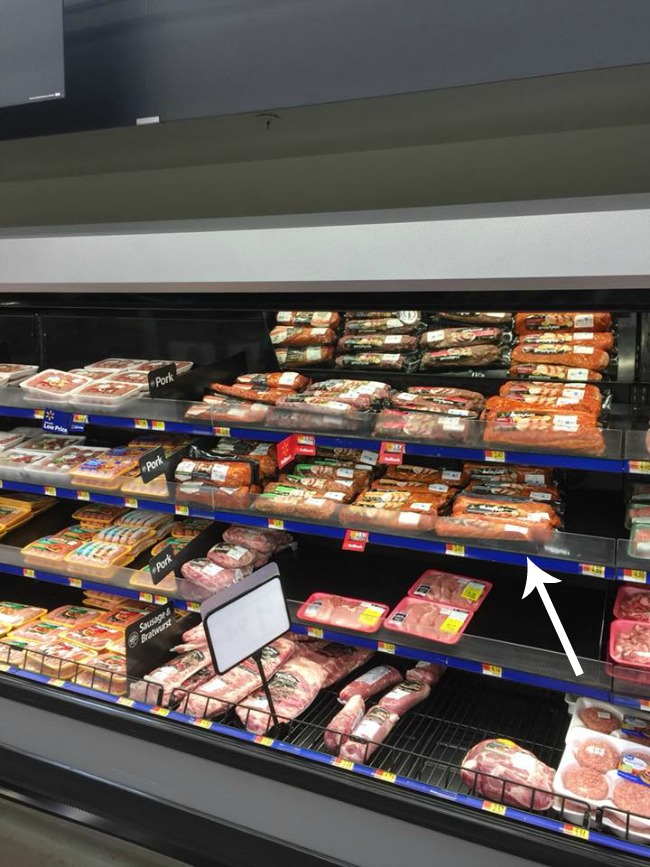 We've tried many of the Smithfield Marinated Fresh Pork from Walmart. Here are some of the other ways we've prepared them, and for even more ideas, click here!
Earn $1 cash back on Smithfield Marinated Fresh Pork by visiting Ibotta today!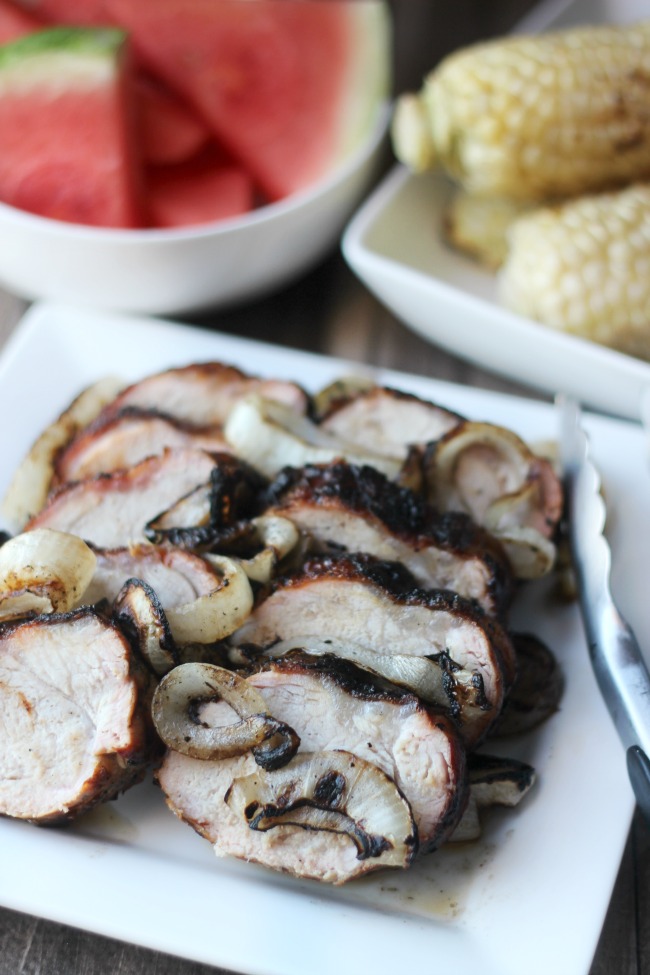 Grilled Steakhouse Mushroom Pork Loin Fillet