Hands down the BEST caramel popcorn recipe you will ever come across. After the buttery caramel is poured over the popcorn it is baked in the oven for an hour. The fact that it is Paula Deen's recipe certainly helps. After all, it starts out with a stick of butter.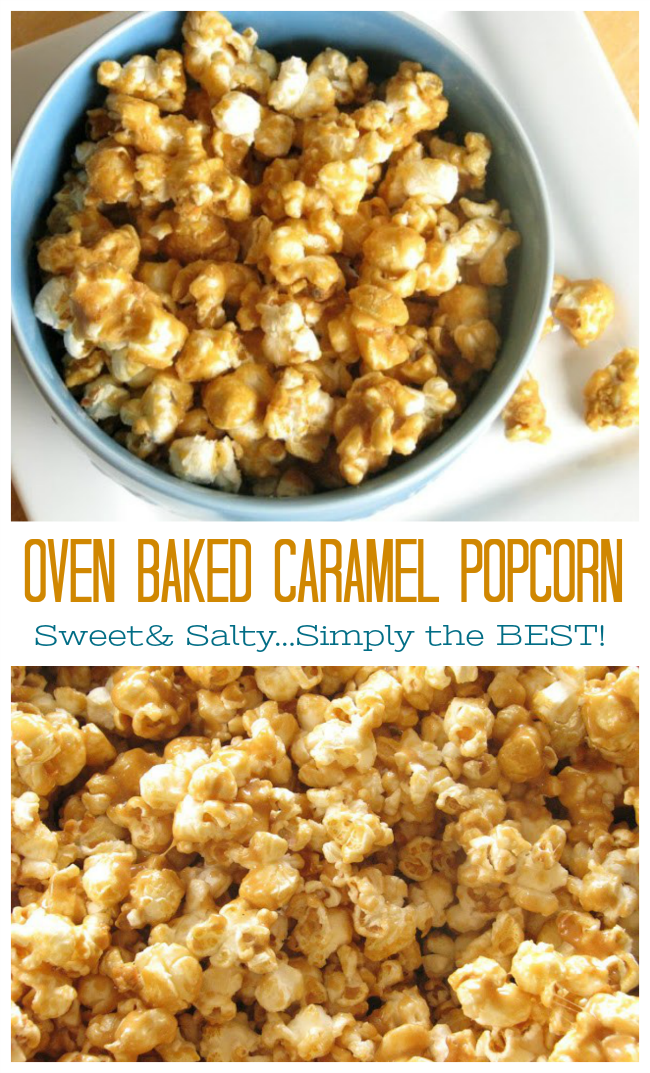 This has been our go to gift at Christmas time for years. Forget making cookies, a bag of
caramel popcorn
is where it's at! I've tried microwaved versions, sticky caramel corn, etc. but nothing has been as good as this recipe.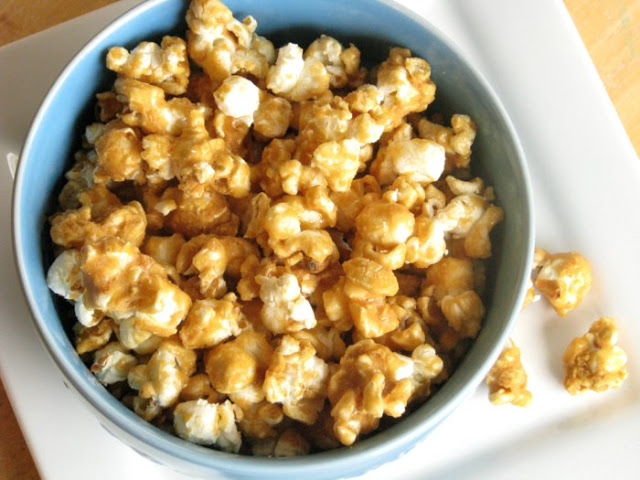 It's great for gifts and get-togethers. I'm getting ready to make a big batch to have on Christmas Eve this year.
Scroll to the bottom for some frequently asked questions about making homemade caramel popcorn.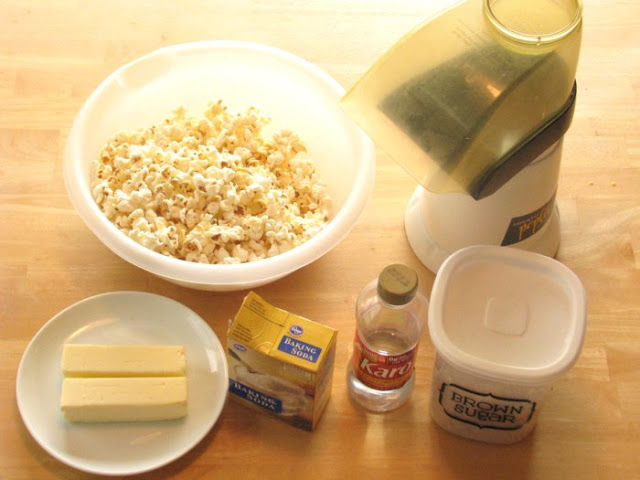 Oven Baked Caramel Popcorn
6-8 quarts of popped popcorn (2 batches)
1 c. butter
2 c. brown sugar
1/2 c. light karo syrup
1 tsp. salt
1 tsp. baking soda
 Place popcorn into a roasting pan or large baking pan. Set aside.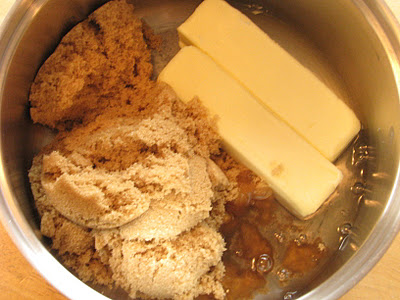 Combine butter, sugar, salt and karo syrup in a medium sauce pan and heat over med-high heat. When bubbly, set timer for 5 minutes and boil, stirring constantly.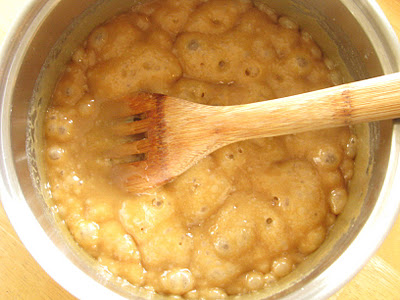 Remove from heat and add baking soda. Stir.
 Pour over popped corn and stir to coat evenly.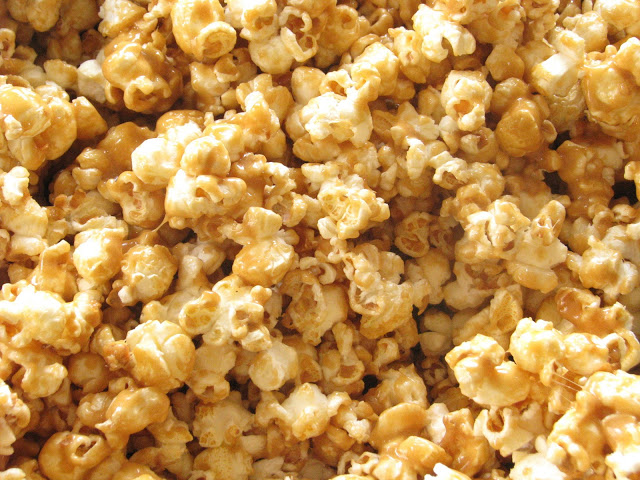 Bake at 200 degrees, stirring every 15 minutes, for 1 hour. Pour out onto waxed paper and cool.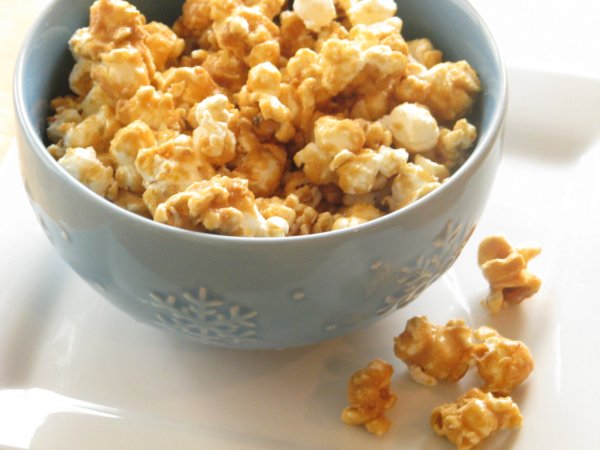 Why do you need to use baking soda in this caramel popcorn recipe?
The baking soda reacts with the caramel to create a softer texture, even after baking. Making it easier to bite into!
How long will caramel popcorn last?
If kept in a air tight container it will last at least a month.
Can you make caramel popcorn with margarine?
No. For any caramel recipe you must use butter. For flavor and texture.
Why is my caramel mixture grainy?
A grainy texture could indicate that the sugar hasn't been dissolved completely. Stir constantly and scrape the sides while cooking to make sure everything gets mixed.
If you liked this caramel popcorn recipe you may also like…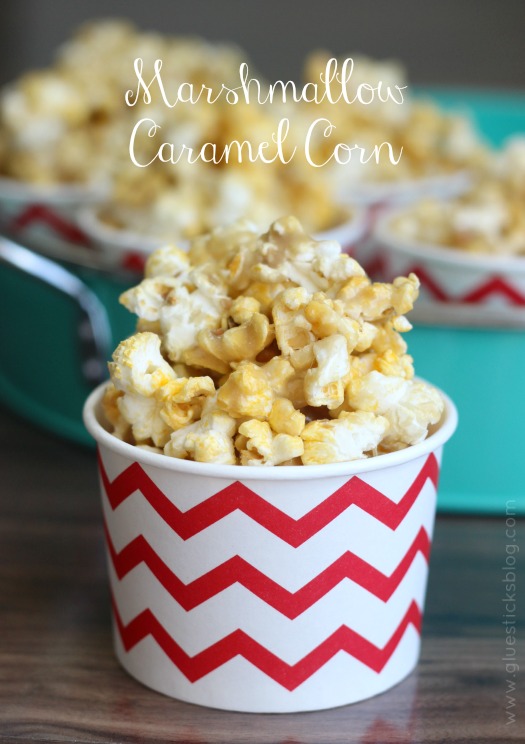 Ooey gooey microwave marshmallow popcorn. Sweet, salty, and the perfect movie night treat! You can make this with air popped or microwave popcorn. Both are equally as delicious.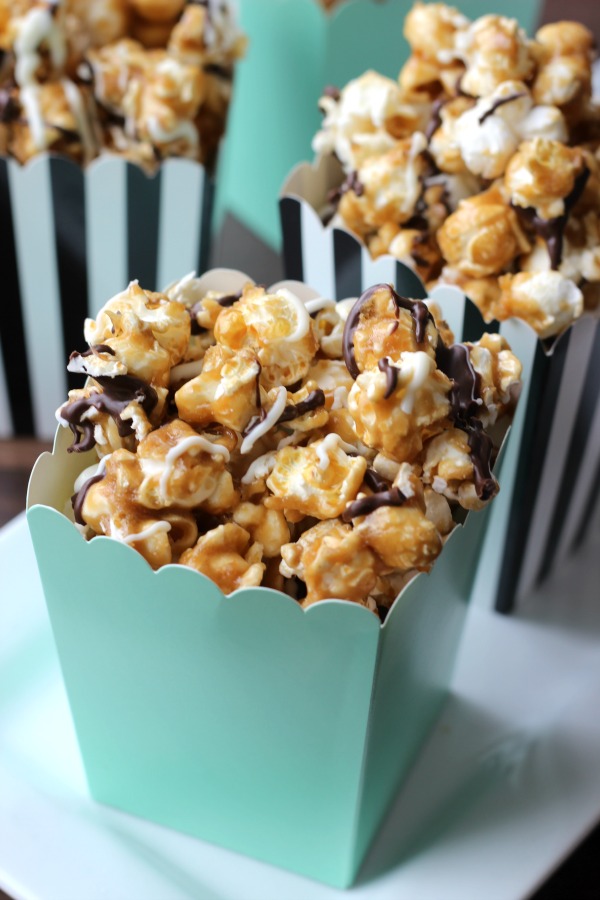 Black and White Caramel Popcorn
Homemade caramel corn drizzled in white and dark chocolate. Easy to make and incredibly addicting! This recipe rivals any that you will find in the store because it is made FRESH!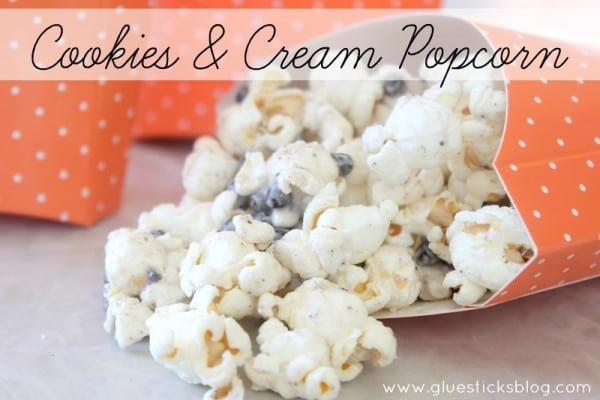 Cookies and Cream Hershey bars are melted and drizzled over popcorn for this sweet treat! Such a quick and easy recipe!