An easy snack tray to serve during the holidays made with sausage, cheese, nuts, and nuts in the shape of a tree. A yummy savory alternative to sweet treats. This shop has been compensated by Collective Bias, Inc. and its advertiser.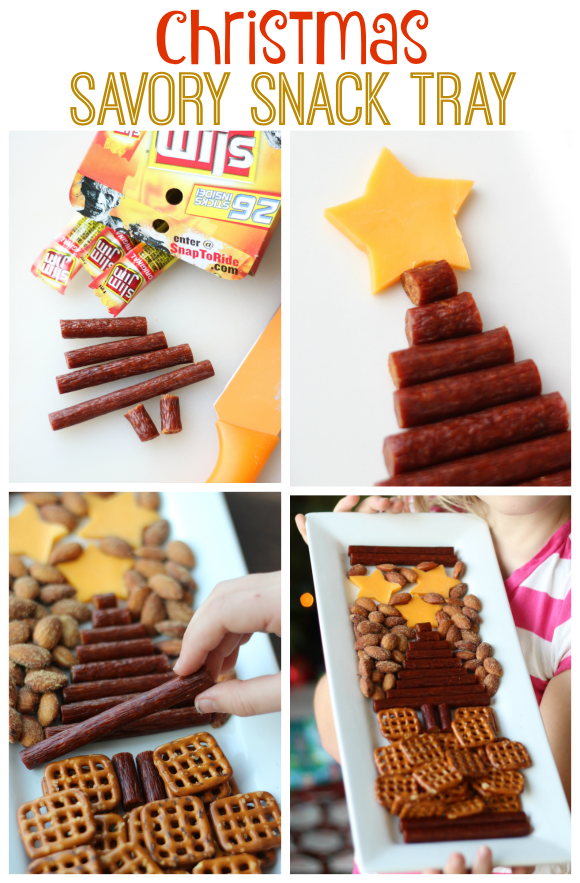 Christmas is just a few days away and our house is full of bright colored packages, holiday baking, and anticipation of the big night when Santa comes. The other day Kaylee said, "Santa always brings me those little jerky sticks. I hope he remembers to bring them in my stocking this year."
Well, Santa is a creature of habit and always brings the kids one of their favorite snacks. Those little 'jerky sticks' she was referring to are Slim Jims. I don't' know of any other 7-year-olds who love jerky and cheese as much as this girl right here.
We decided to make a savory Christmas snack tray this week and it was so easy to do! This would be great for any holiday party or even to gift to someone in lieu of sugary sweets.
Christmas Snack Tray
Supplies:
Slim Jim sticks (I used a 26 ct. box)
cheddar cheese
smoked almonds
pretzels, crackers, etc.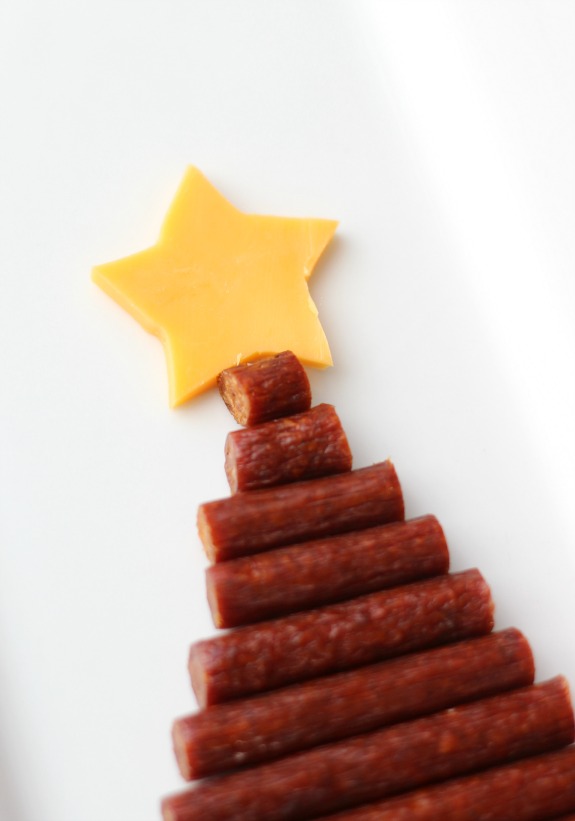 Simply cut Slim Jims into varying lengths and place on a platter to form the shape of a tree.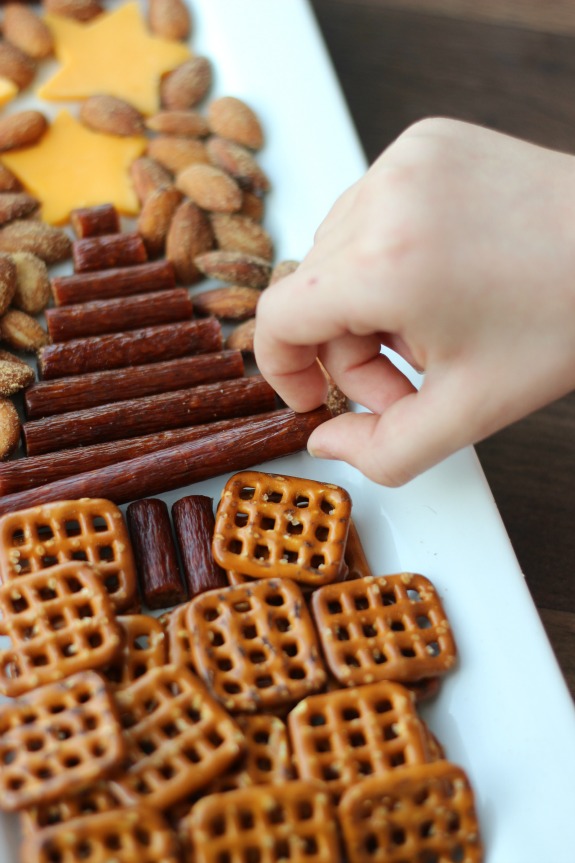 We cut out stars from cheddar cheese and added smoked almonds and pretzels as a filler for the snack tray.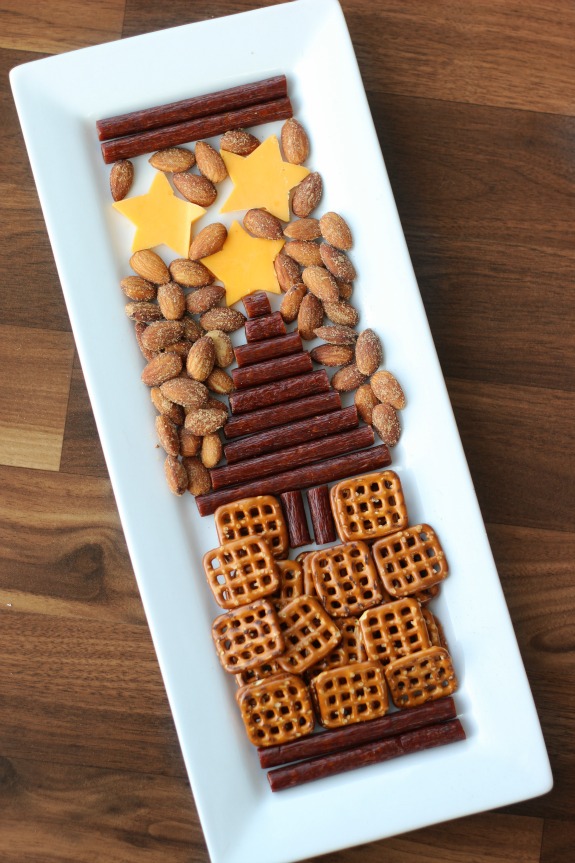 You might also like…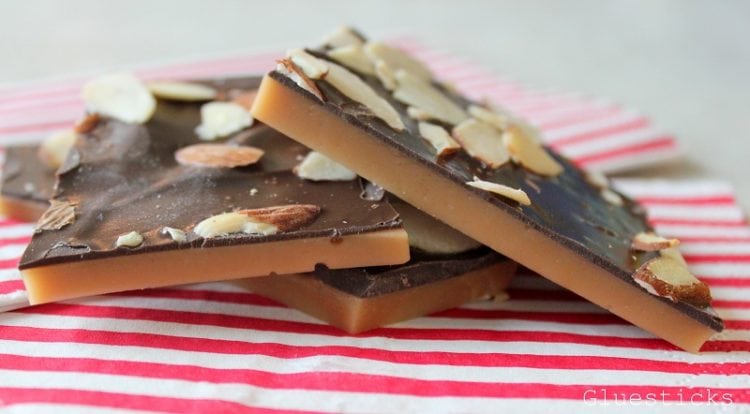 If you've ever felt intimidated by candy making, give this English toffee recipe a try. Our recipe will help you get it right the first time with step by step instructions and photographs.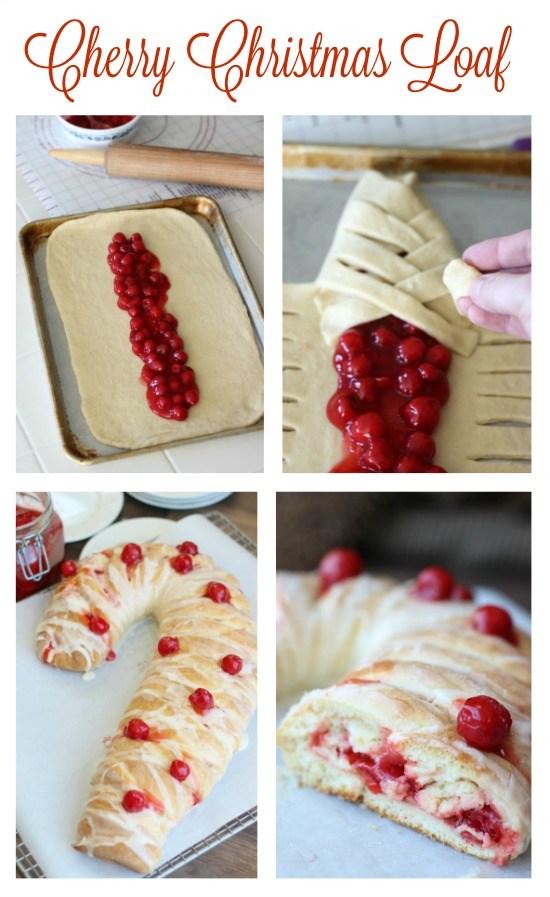 This delicious cherry filled candy cane braided bread is drizzled with a sweet vanilla icing! It's the perfect treat for the holidays.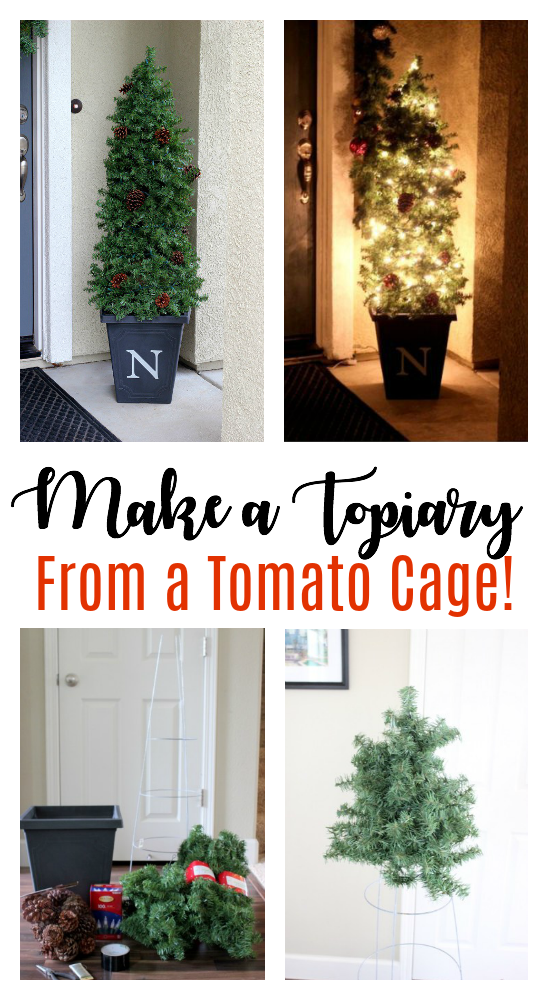 Quick and Easy Evergreen Topiaries Using a Tomato Cage
Create a stunning evergreen tree topiary out of garland and tomato cages! They are perfect for porch displays this Christmas.
Here are 35 other Christmas snack ideas!