This colored carnations science experiment doubles as a beautiful centerpiece! Watch as the color rises through the stem and throughout the petals like magic! This post contains an affiliate link. See disclosure on my homepage for more information.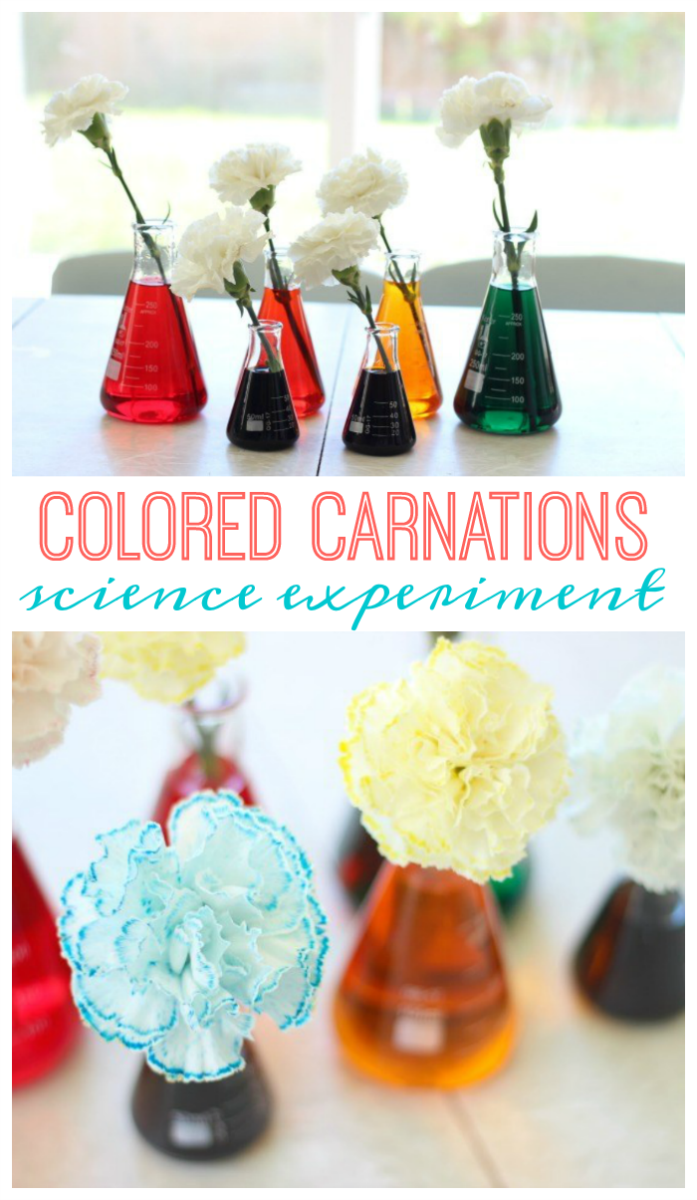 I remember making colored carnations for a science experiment when I was in the 3rd grade. It was so fun to watch them turn from white to blue and green. It seems like every science fair that I've ever been to has a colored carnations display! It's such a simple experiment, and a great visual for kids in learning how plants work! I thought it would be fun to make them with my girls, who LOVE having flowers in the house.
Colored Carnations Science Experiment
You only need 4 things to complete this project: carnations, water, food coloring and cups! I LOVE these little science flasks that we have. I've used them for so many things and they are actually part of my Halloween decor.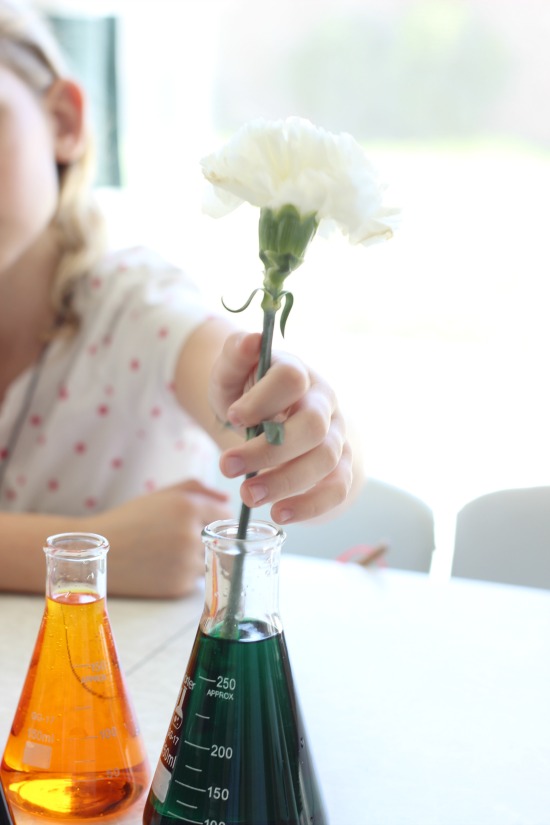 Click here to see my full tutorial on the Little Passports site and learn what makes these white flowers turn beautiful colors!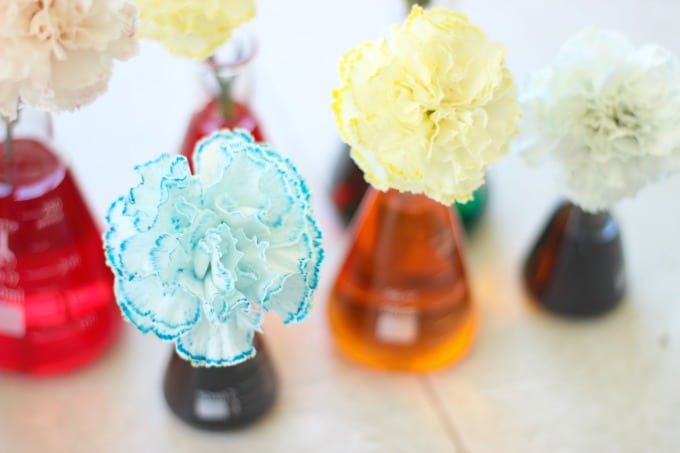 Carnations last a long time, so you'll be able to enjoy these blooms for at least a week.
You might also like these science activities for kids…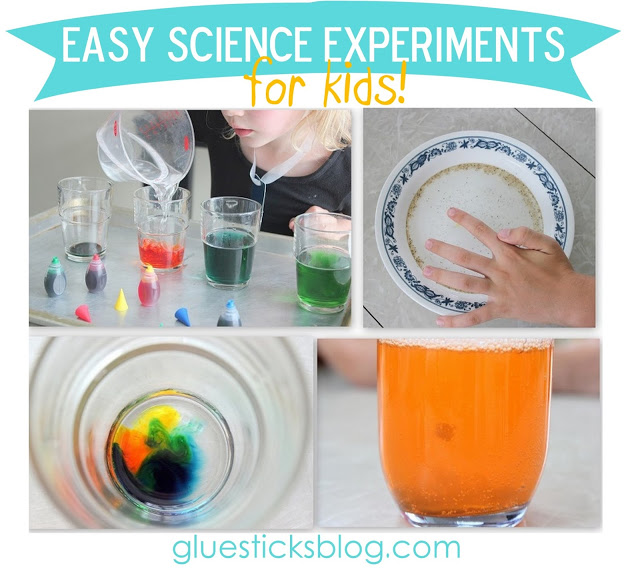 Sidewalk paint rockets, colored carnations, fizzy water, bobbing raisins, balloon rockets and more! This collection of easy science experiments for kids is a great way to spark curiosity and creativity during the summer months off of school!


Dinosaur Excavating Activities
Two darling dinosaur excavating activities for kids! Make dinosaur surprise soap or ice excavate dinosaur eggs for a fun summer outdoor activity!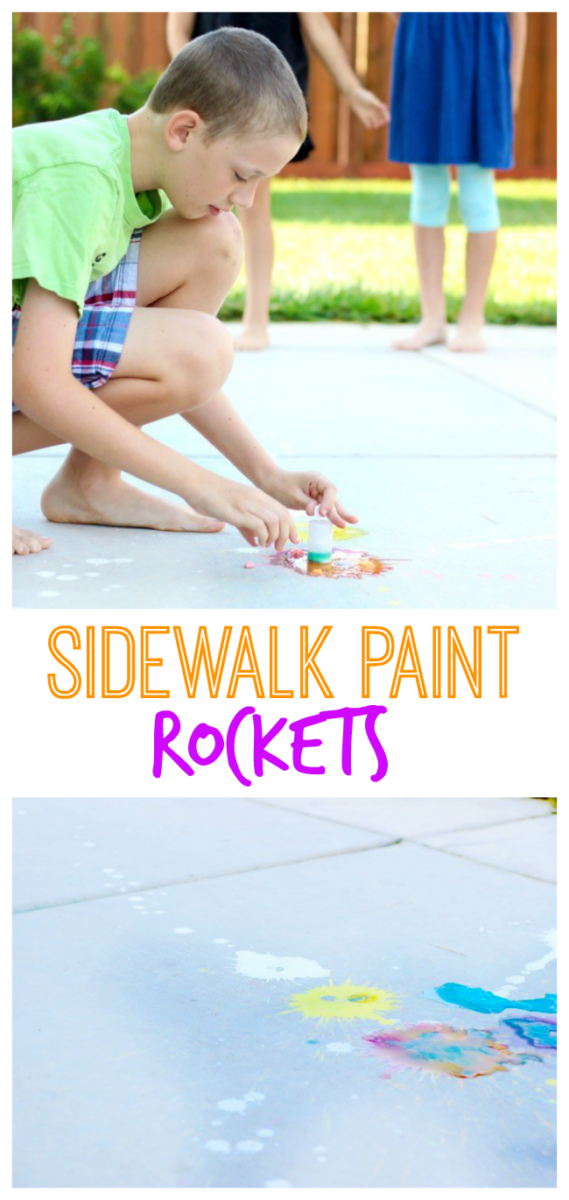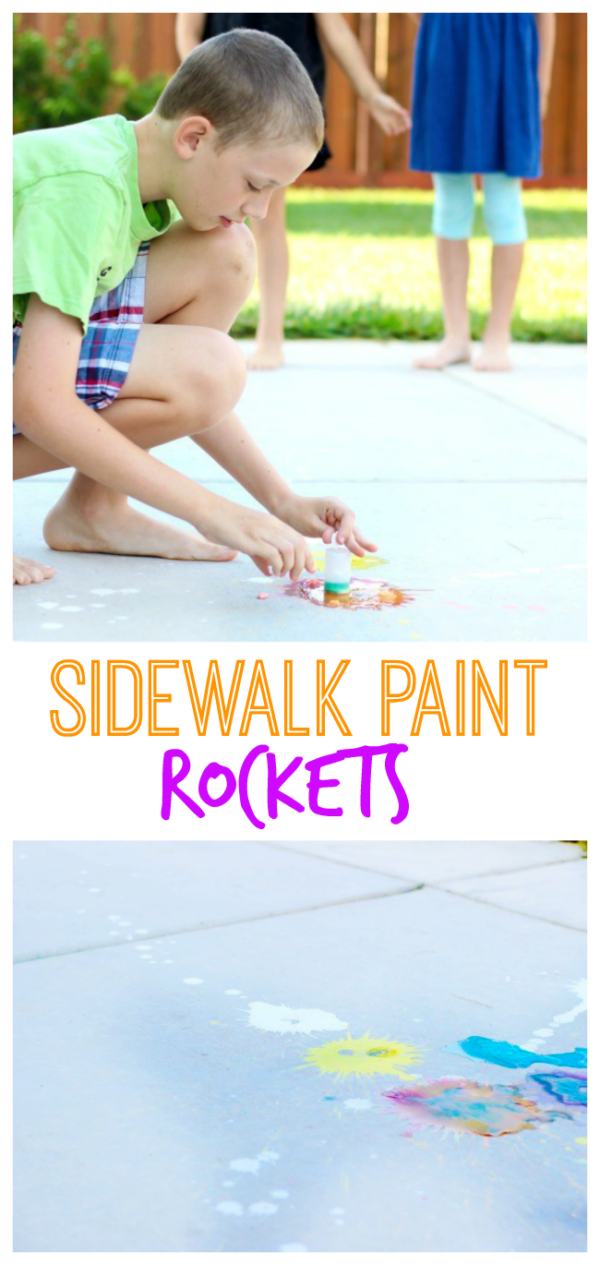 A science experiment, crowd pleaser, and boredom buster all in one! These sidewalk paint rockets splatter colorful bursts of chalk paint on the ground and clean up with water!