You don't need a fancy backyard to create an environment of fun, imaginative play! Here are 15 fun backyard activities for kids for an entire summer of fun in the sun! This post is sponsored by Budget Saver Twin Pops. All opinions are my own.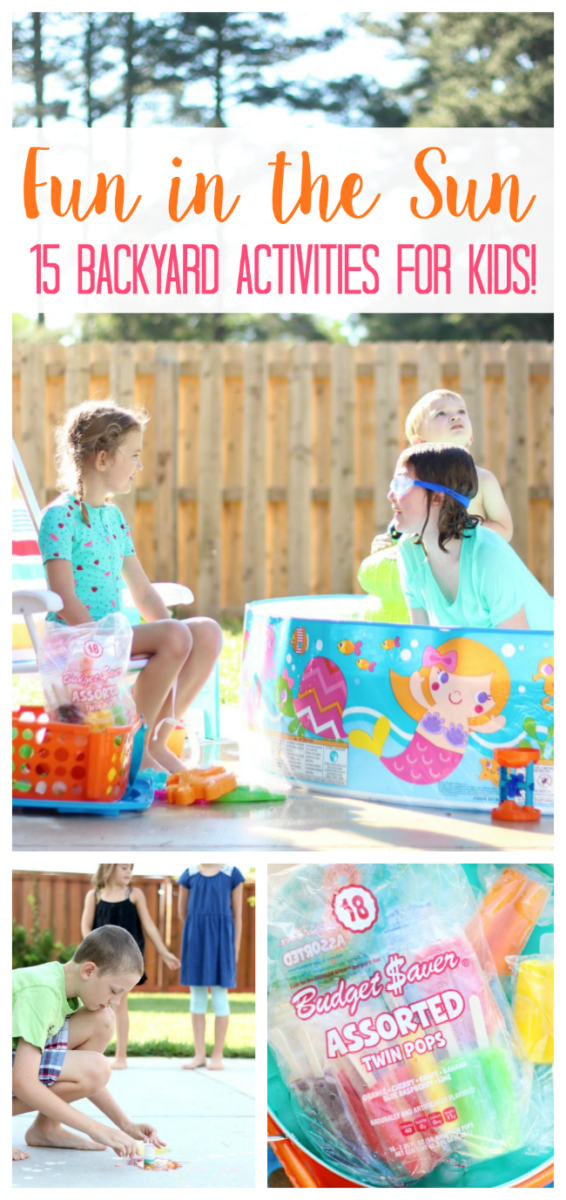 We had a spell of warm weather and the kids begged to get out the kiddie pool that I bought on clearance at the end of the summer last year. It was a gorgeous afternoon so we all headed outside. 80 degrees with low humidity is something that we rarely get in the hot Virginia summers so we took advantage! We filled the pool, set out a couple of chairs, grabbed the sand toys for Mac to use in the water. As you can see, it wasn't fancy, but they LOVED it.  It reminded me of the simple summer afternoons that my siblings and I enjoyed as kids!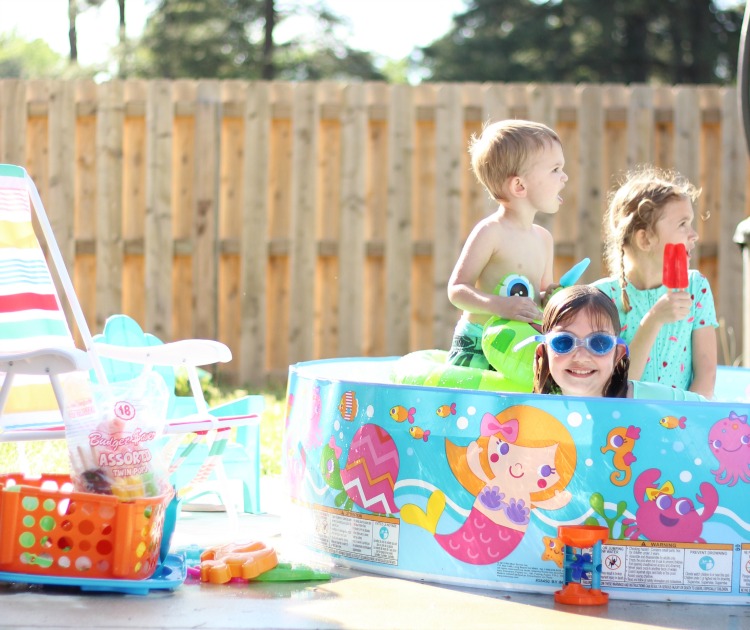 I grew up in a very small home in a run down neighborhood, but as kids we barely even noticed. We didn't have electronics, video games, fancy backyard equipment or season passes to a waterpark. We didn't need those to have fun!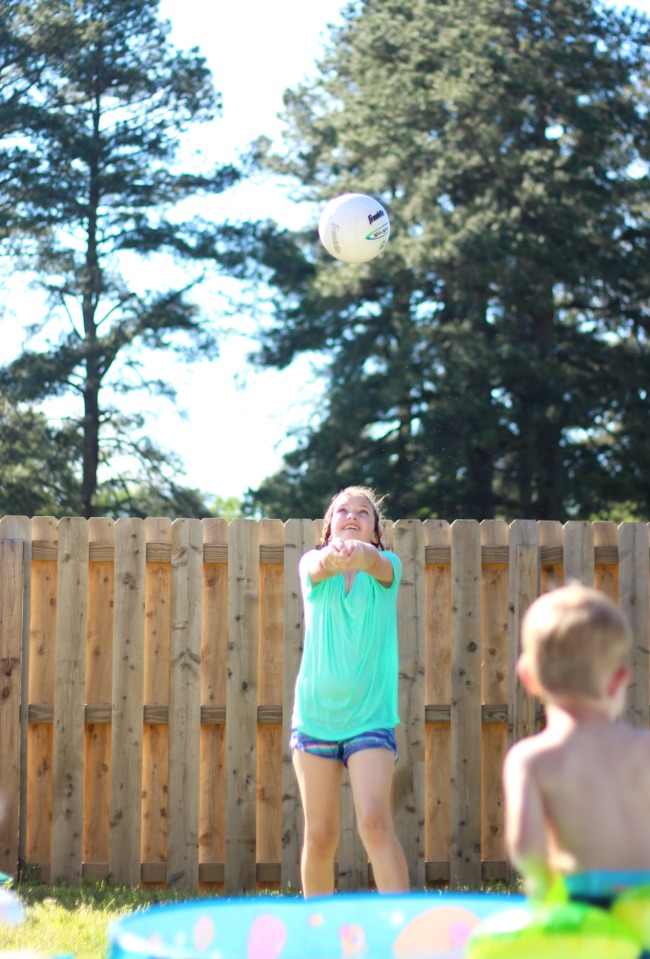 We spent hours playing basketball, hopscotch, skating on rollerblades, riding bikes and playing in the sprinkler.
Let's take a quick stroll down memory lane of some of my favorite backyard activities that I still enjoy doing in with my own kids!
Favorite Childhood Backyard Activities for Kids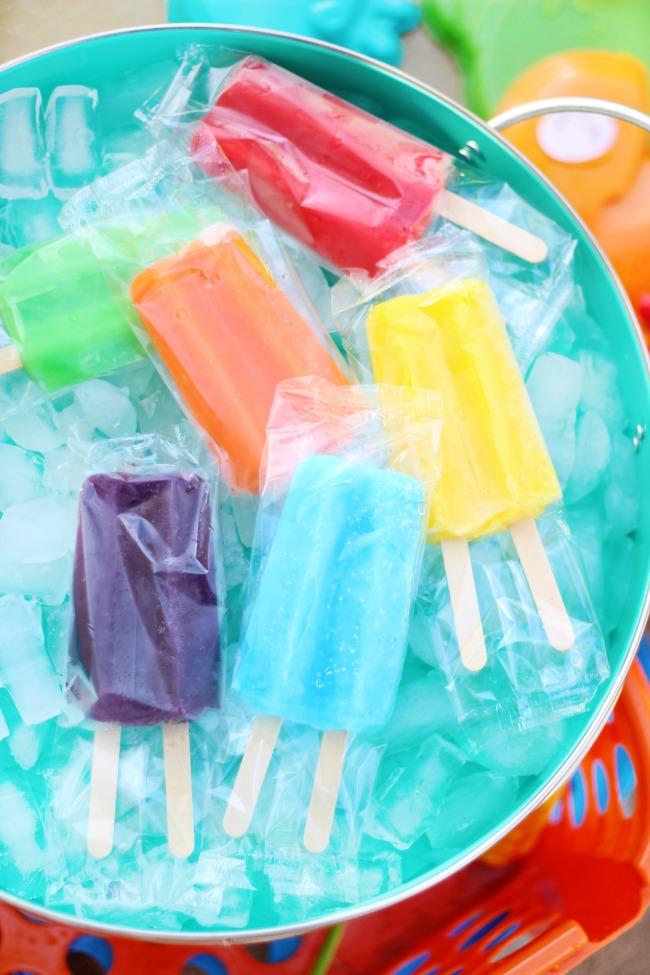 These are the same Twin Pops that my mom would buy when we weren't feeling well or for during the summer when I was a child.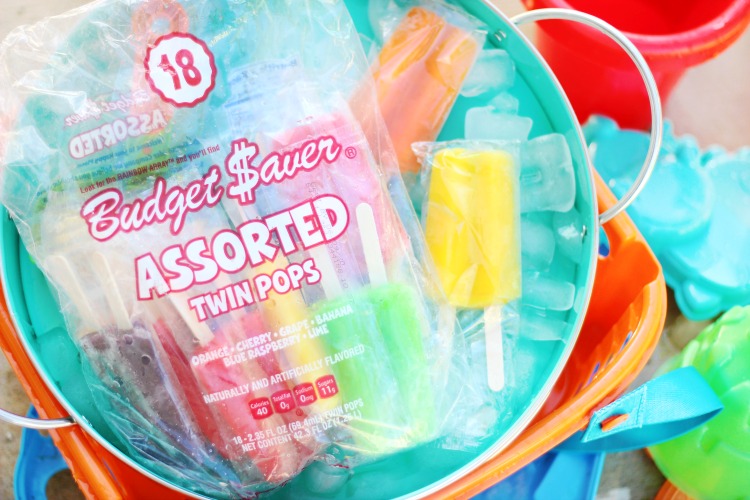 Budget Saver Twin Pops are a summer staple and are just as delicious as I remember. At only a couple of bucks a bag they are perfect for sharing when friends come over.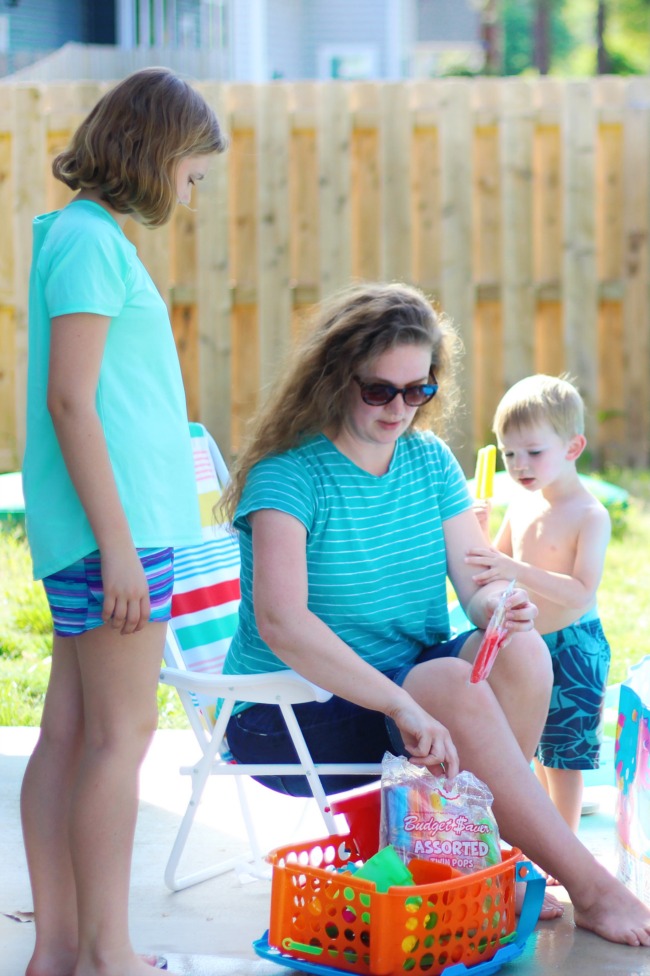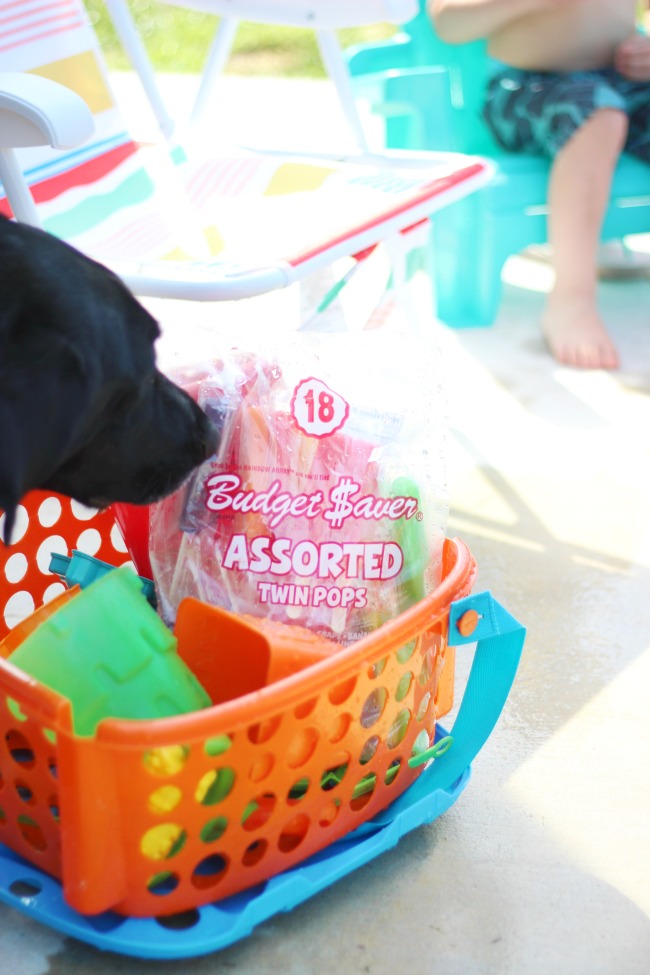 We keep a bag in the deep freezer because they are an easy way to make a simple afternoon in the backyard even more fun!
Kiddie Pools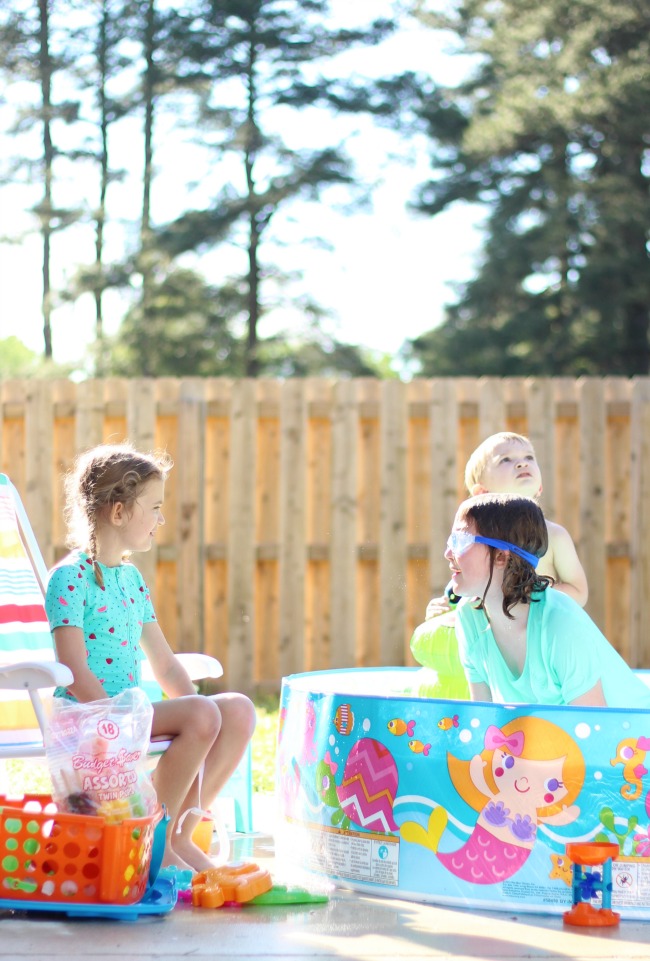 Raise your hand if you had a fold over pool as a child? I did! Probably 10 of them since they rarely last for more than one season! I love that my ten year old still likes playing in the little pool with her siblings. You don't need a deep pool to cool off on a hot day and kiddie pools are so much fun! I like soaking my feet in the pool while my kids play.
Trampolines
We didn't have a trampoline when I was a kid, but I was obsessed with playdates at friends' houses who had them! I remember having slumber parties and sleeping on the trampoline and waking up in the morning with all of us girls squished into the middle of the trampoline. It was never a comfortable night's sleep, but always fun! We got the kids a trampoline for Christmas and it's been a great way to burn off energy for them!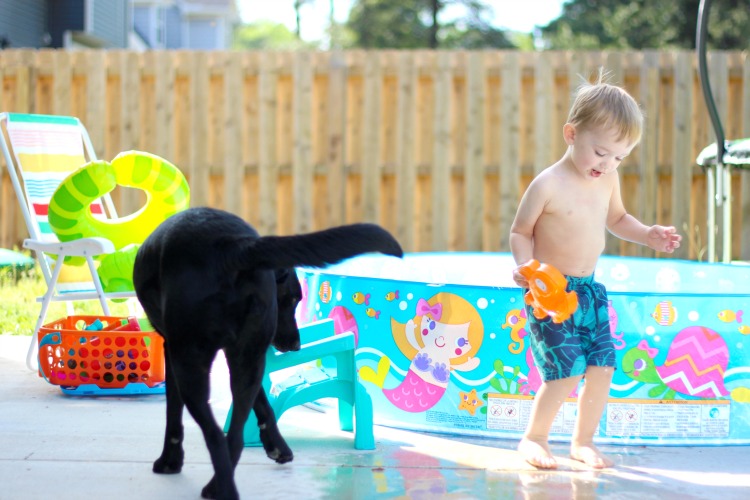 For kids it really is the little things that matter the most. We have season passes to a fun water park in town, but I foresee just as many afternoon pool parties in our own yard, too.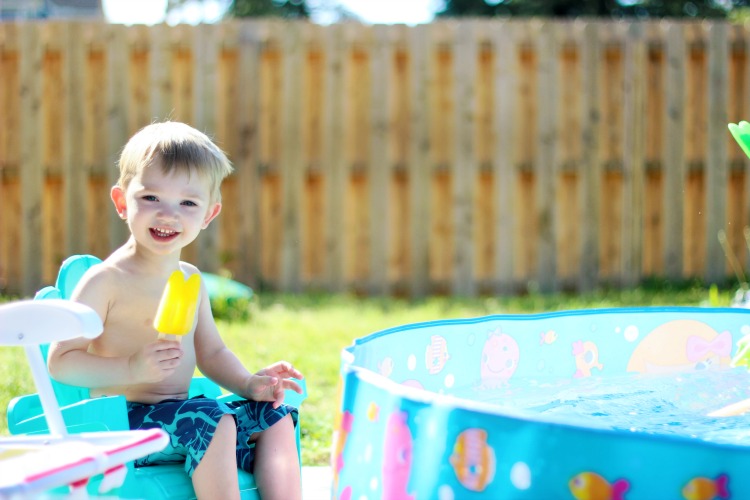 Here are 13 more summer backyard activities for kids!