Dress up a basket or IKEA tote with this 10-minute basket liner tutorial! Perfect to add pops of color to your decor or to embellish a gift basket! This post contains affiliate links.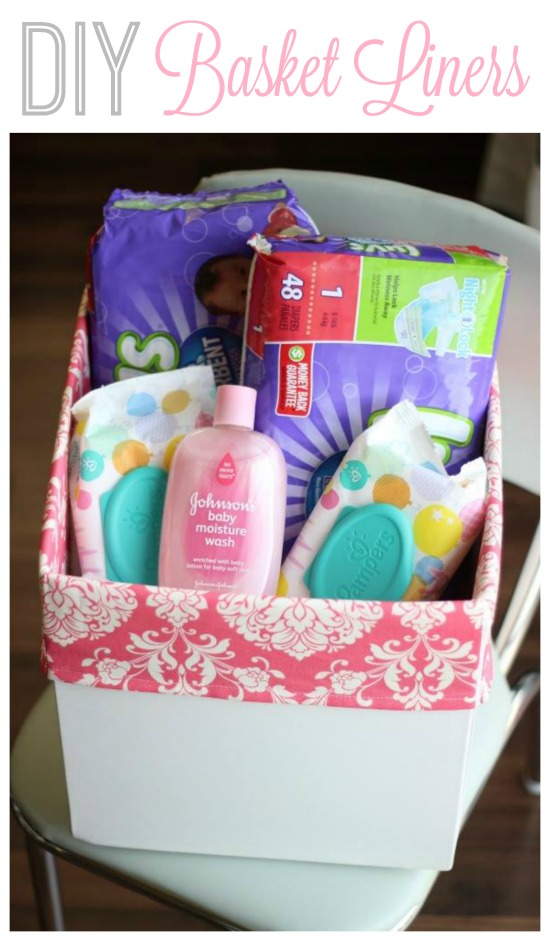 My friend recently gave birth to her 7th baby. 7th! What do you get someone who is a pro at the whole parenting thing?
Diapers
. Always diapers. Her daughter mentioned that she didn't have a way to store her diapers and wipes so I made her a decorative box to keep everything together.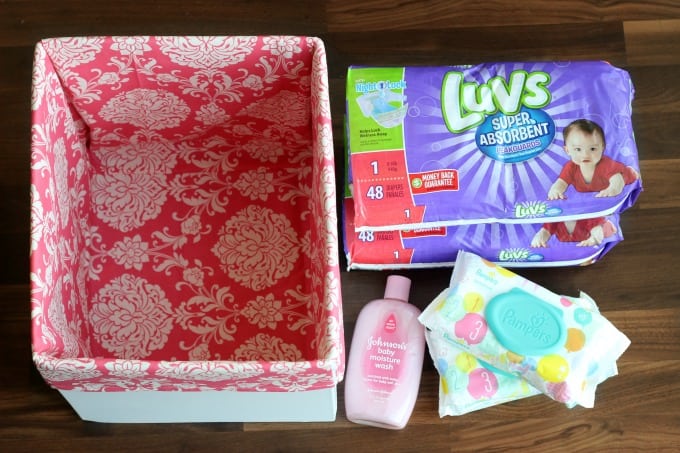 I love these $5 totes from IKEA. They are huge and hold a ton of stuff! I have 4 of them in the kids' bathroom and they work great for their hampers. They bring them down every few days and add them to our large laundry bins downstairs. The totes also work great for gift baskets!
I used the same technique to make these that I did for our cubes that we have in our entertainment center. The only difference is that the larger totes that I used in this post are rectangular instead of square. So instead of cutting out sides that are all the same size, I had to adjust the dimensions to accommodate for the longer rectangle lengths.
You can find my basket liner tutorial here.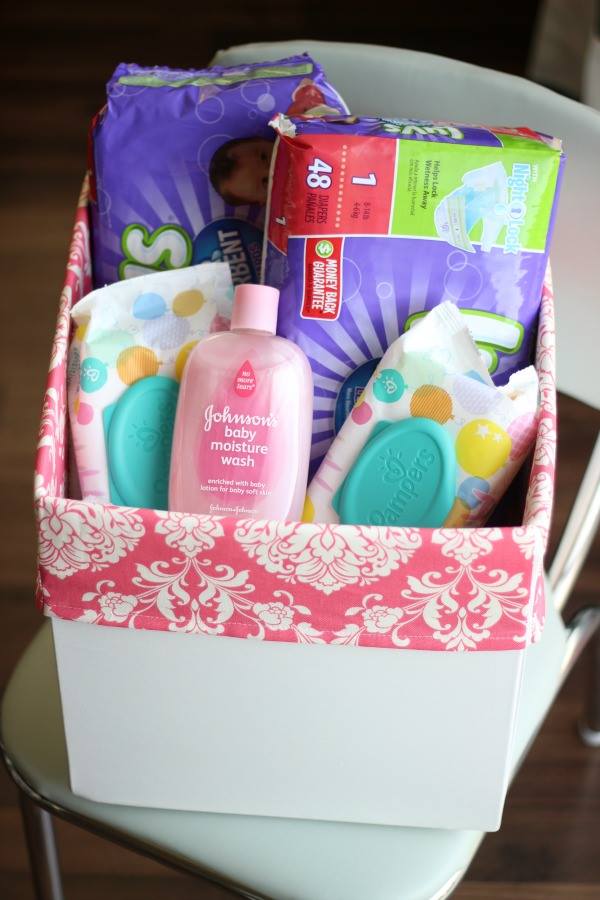 What would use one of these totes for? Here are 4 more baby shower gift ideas!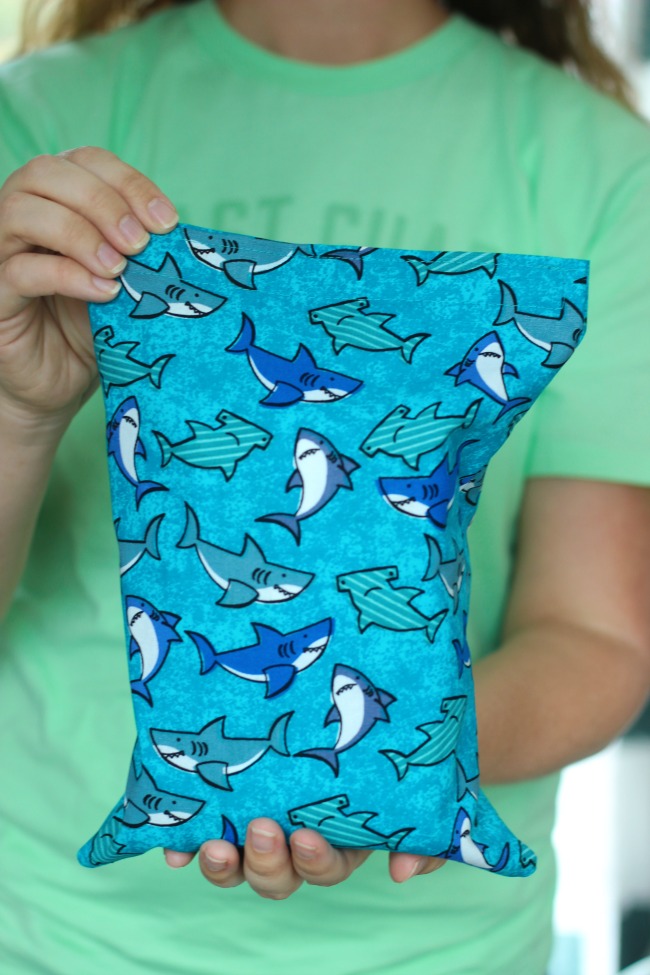 Diaper Changing Clutch Tutorial: This DIY diaper changing clutch is an easy 15-minute sewing project. It holds 3 diapers, a package of wipes, and even has room for diaper cream or other small items! Every mom needs one so make a few to keep on hand as baby shower gifts!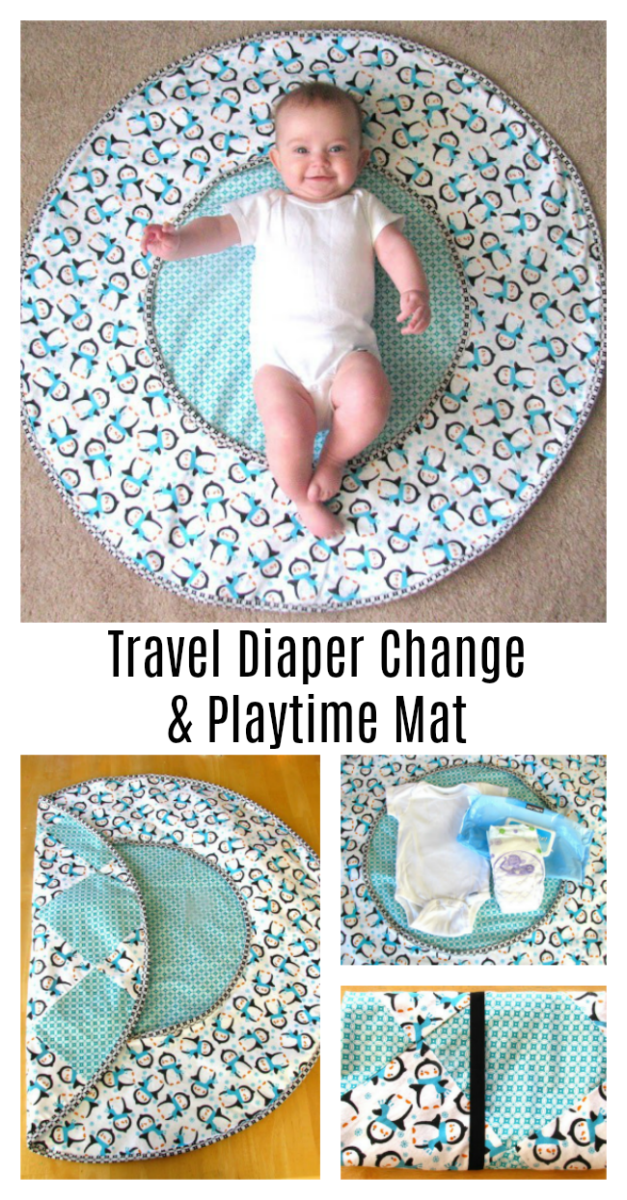 Diaper Changing and Play Mat Sewing Tutorial: This DIY Travel Diaper Changing Pad & Playtime Mat saves room whether your traveling a long distance or just going somewhere local! Make one for yourself or give it as a gift!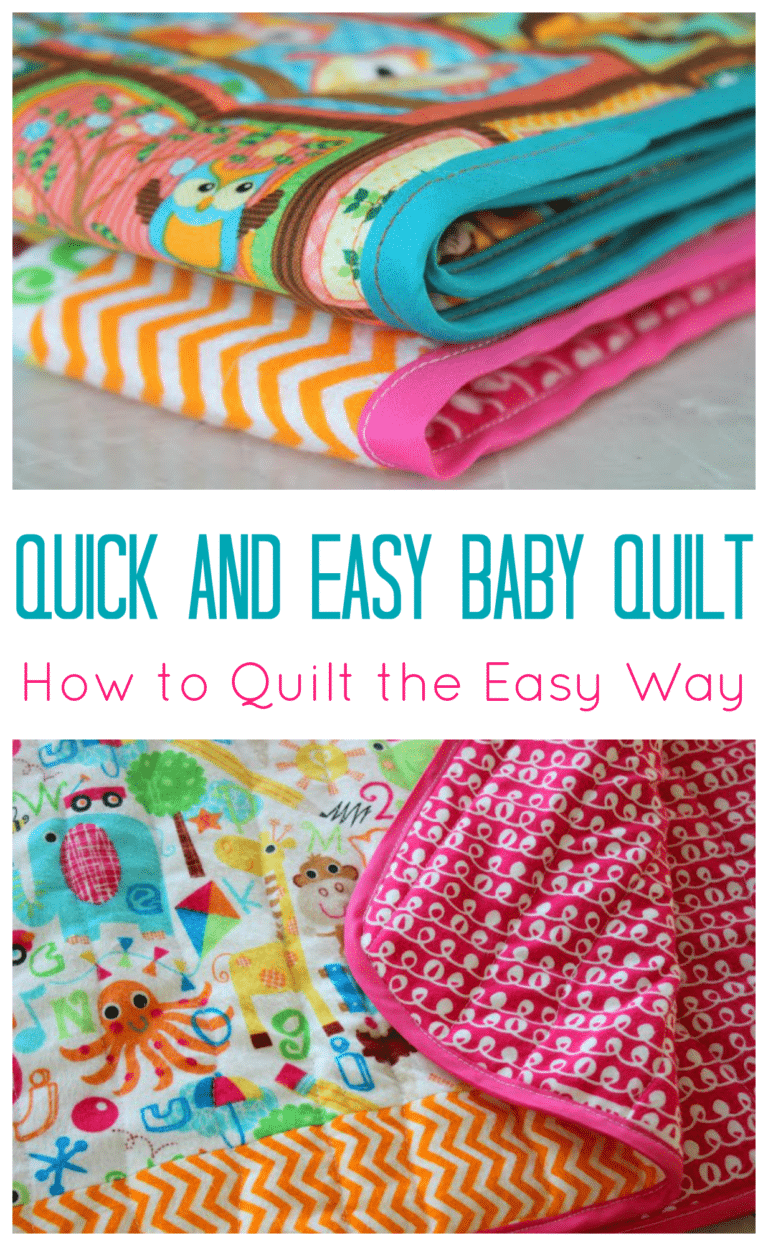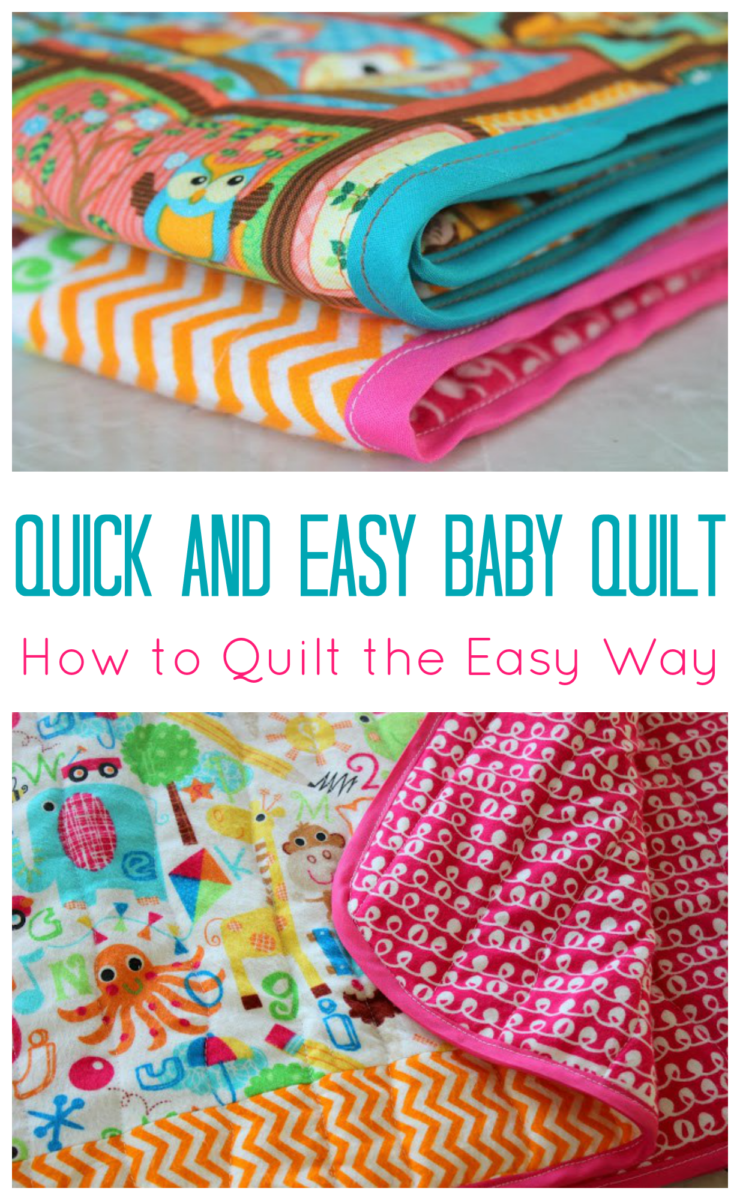 Simple Baby Quilt Tutorial: A quick and easy baby quilt tutorial for those who don't consider themselves to be quilters! This quilt comes together incredibly fast! Use pre-packaged bias tape or make your own binding. It's up to you!
Travel Toiletry Bag for Baby: Sew your own makeup or pencil bag using this travel zipper bag tutorial! Linked to an easy-to-follow tutorial that comes together in under an hour. Make one for yourself and a few to keep on hand as gifts! A big thanks to Kelby Sews for such a great tutorial. I've used it several times!