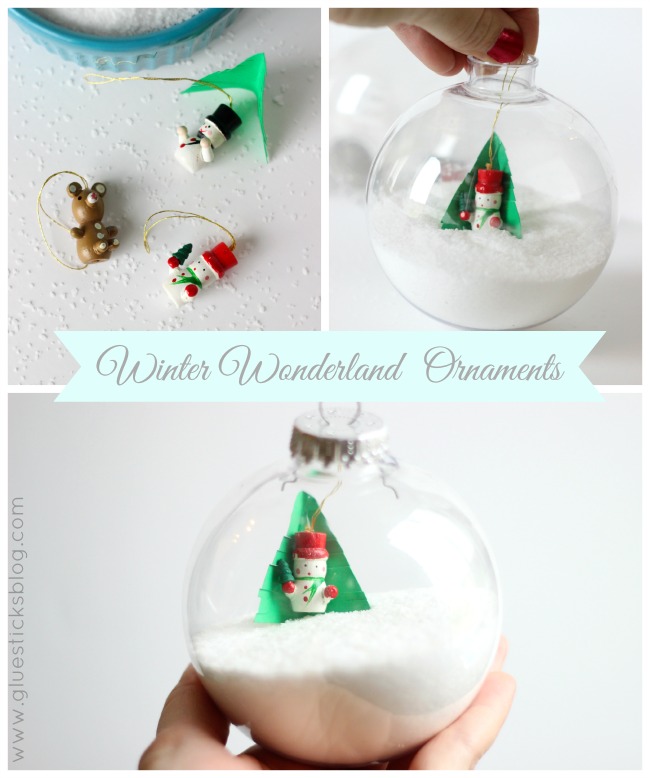 Ruby and I had fun creating a fun little Winter Wonderland Ornament together. We've had these little vintage looking wood ornaments for years and years. I thought they would be absolutely perfect to fit inside of a plastic ornament for a cute little wonderland scene!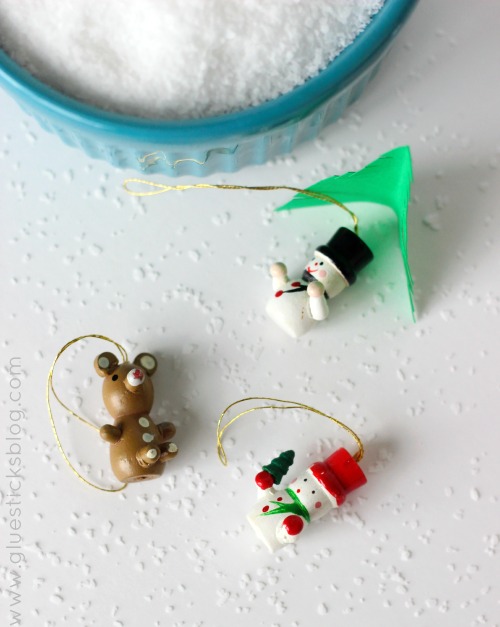 I bought these ornaments at Walmart probably 8 years ago, but you can find mini ornaments at many places.  You can use several things to look like snow: Epsom salt, rice, poly-fill stuffing beads, or fake snow. The last time I was at Dollar Tree they had little bags of fake snow. Those would be perfect and lightweight to use in this project, but I had some kosher salt on hand so that's what we used. Kosher salt is heavier, but we didn't make this to hang on a tree (we used a little display stand for ours).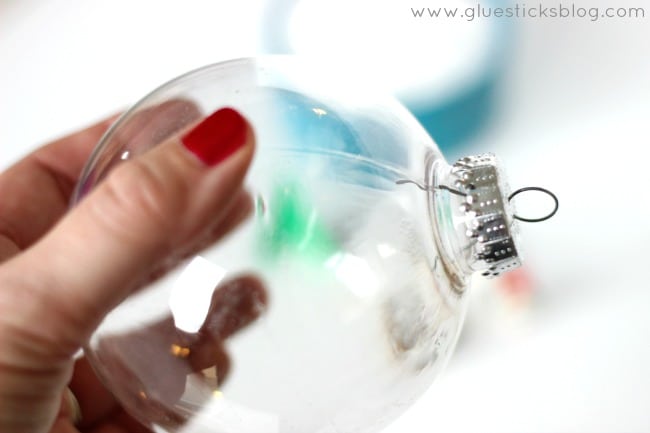 These plastic ornaments are $.97 at Walmart and are perfect for projects like this. You can fill them with candy too!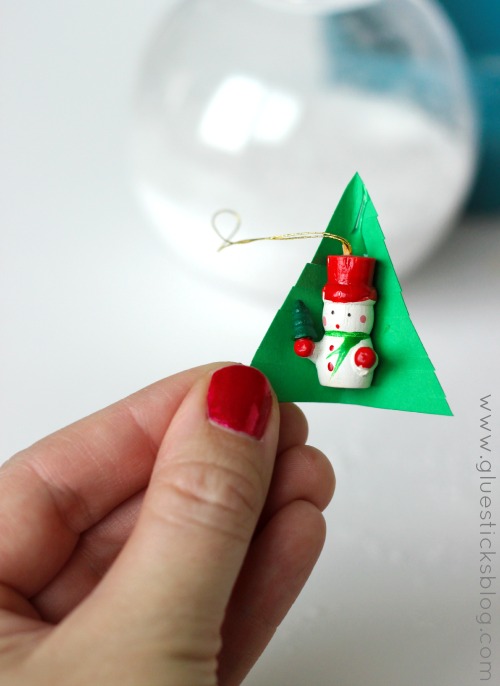 Ruby chose this little snowman for our ornament. I cut out a small cardstock tree and hot glued him to it. Just to add a little more color and dimension.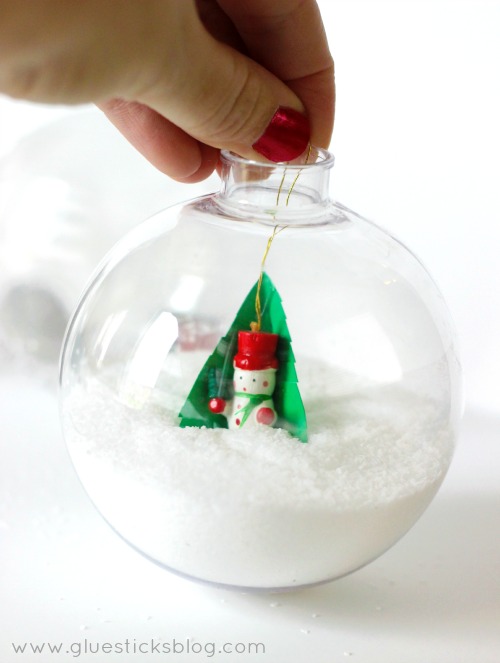 We filled the ornament half way with our snow then added the ornamet.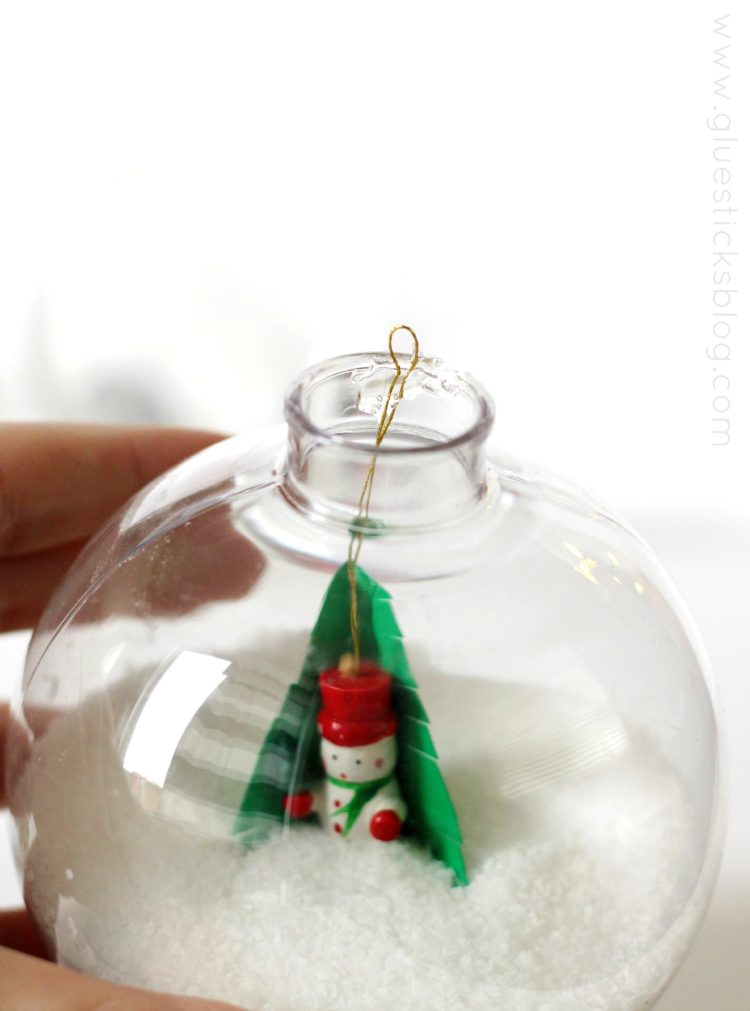 We secured it with a small dab of hot glue, and then hot glued the ornament cap on (for added stability).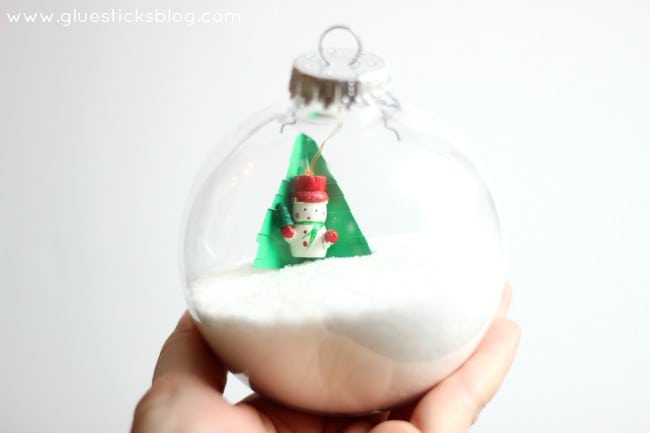 She's dropped it twice, and aside from a bit of salt dust on the inside plastic, it's held up great.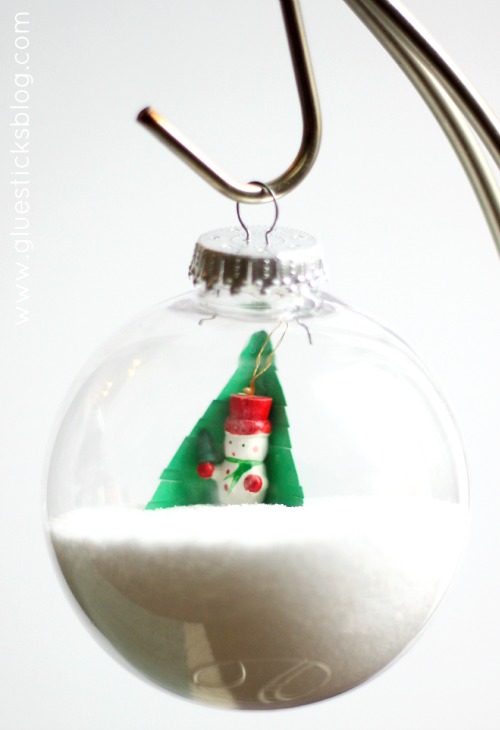 A fun little addition to our Christmas decor this year.
Here is another fun Snowman ornament project that was the inspiration for ours!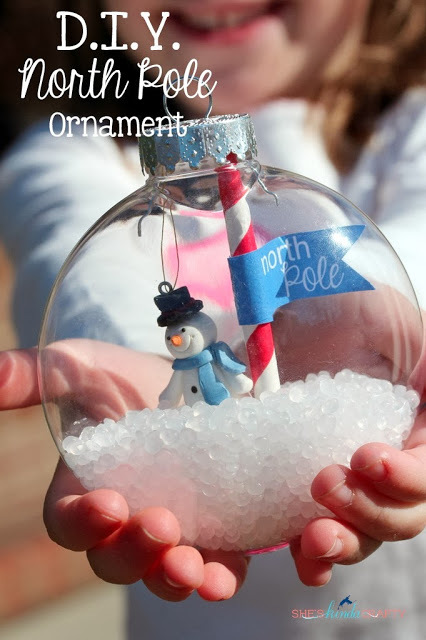 North Pole Ornament  via She's Kinda Crafty for Tatertots And Jello
And another ornament that kids can make using shredded paper or fake snow!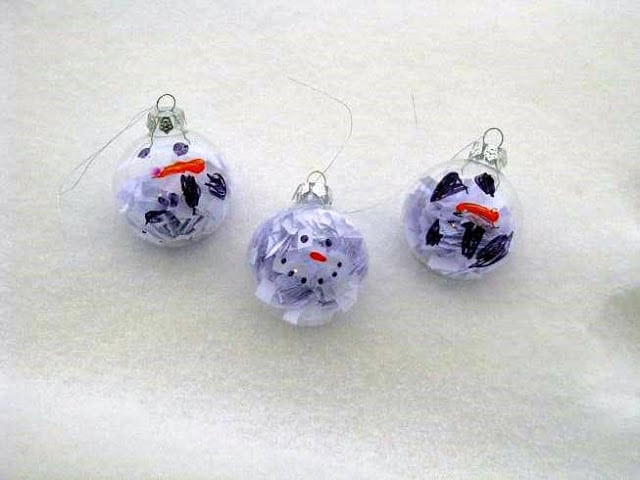 Snowman Ornaments by Gluesticks (me!)