Giant Easter eggs work great as dragon egg snack cups! Perfect for How to Train Your Dragon parties, movie nights, and activities! This post is part of a social shopper marketing insight campaign with Pollinate Media Group.
If you like this movie snack idea you'll love our marshmallow caramel corn recipe!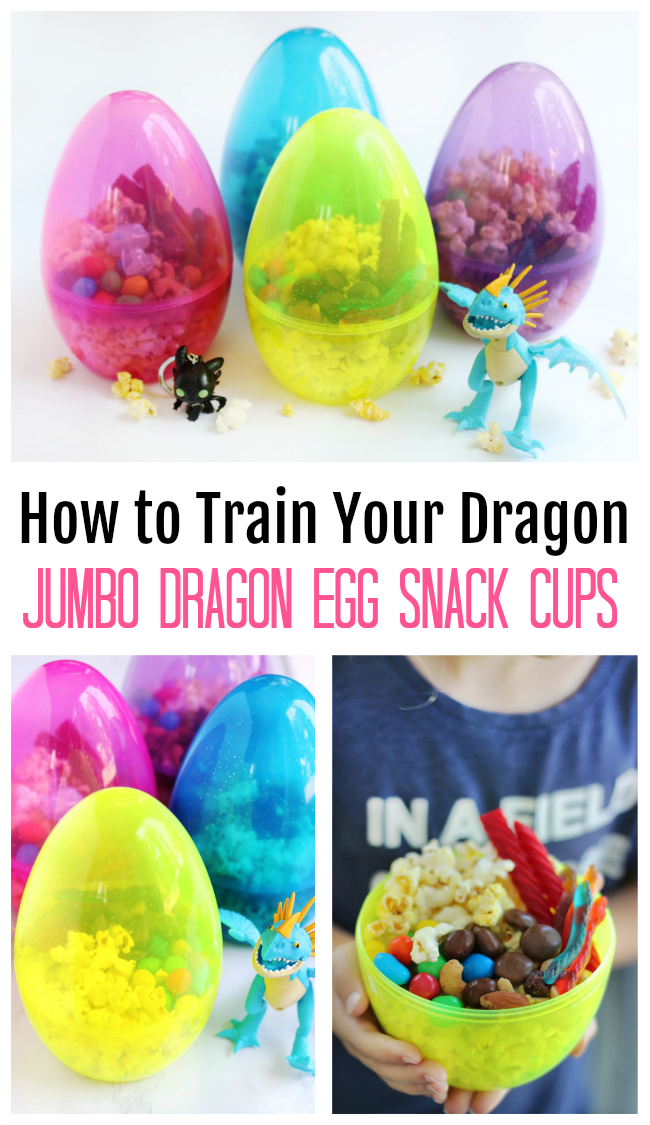 We didn't make it to the theater in time to see How to Train Your Dragon: The Hidden World  before it went to DVD, but it gave the kids something to look forward to!
These eggs are awesome and can be used for so many things! Go ahead and order some giant Easter eggs and make these fun dragon egg snack cups for a movie night this weekend!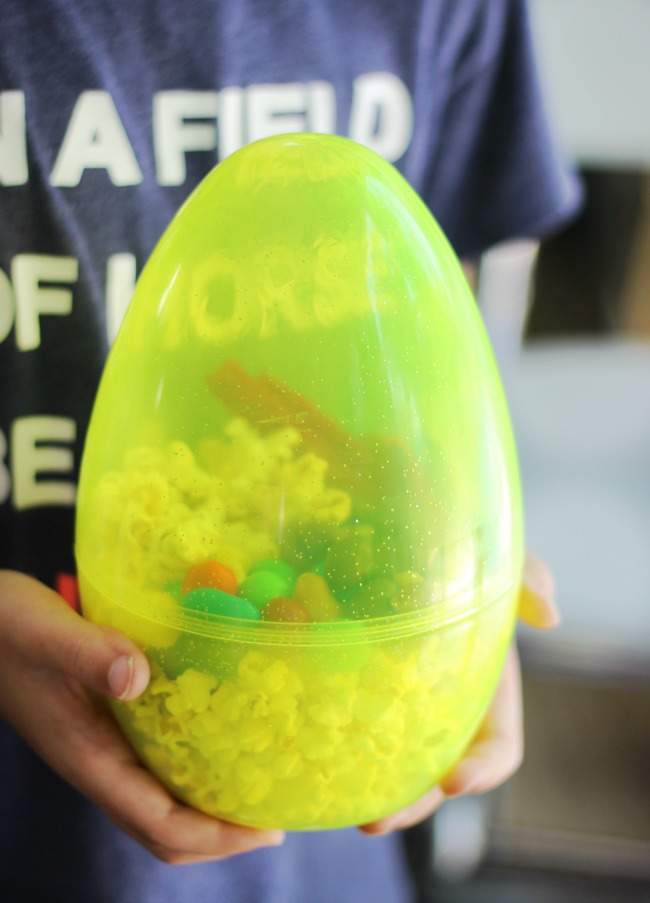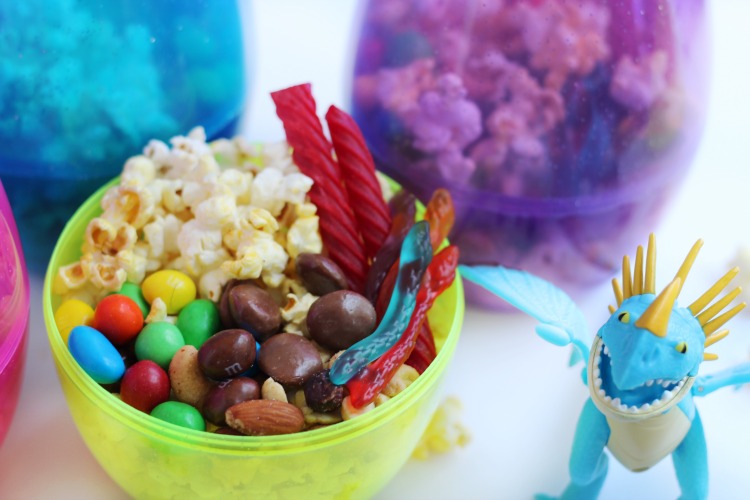 How to Train Your Dragon: The Hidden World totally lived up to our expectations. A heartwarming conclusion to one my kids' favorite trilogies! The underlying theme of doing the right thing even when it is hard continues as Hiccup, Astrid, and the other dragon-riders continue to rescue dragons and bring them to their dragon Utopia, Berk.
"The world believes the dragons are gone, if they ever existed at all, but we Earthians– we know otherwise. We will guard the secret until the time comes. Until dragons can return in peace."
Here's how we created our giant snack eggs!
Dragon Egg Snack Cups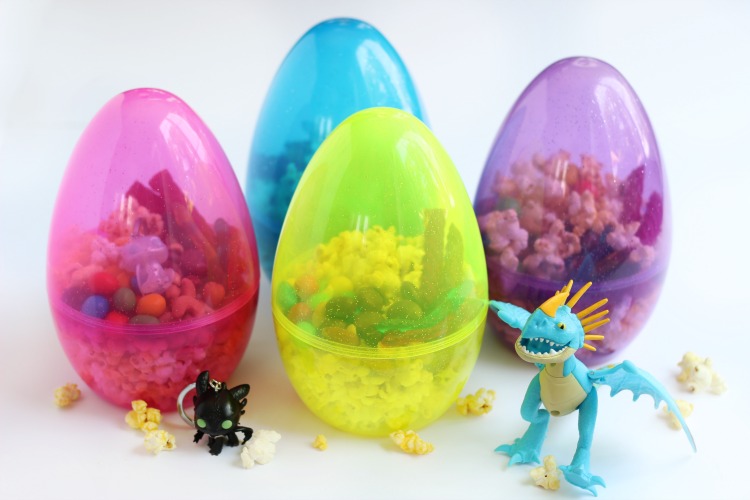 It doesn't even matter that Easter has already come and gone this year because you can order a set of these giant Easter eggs online. The beauty of living in a digital age. These ones are 8″ tall. Just the right size to fill with popcorn and other goodies. You can even add a juice box on top before putting the egg lid on.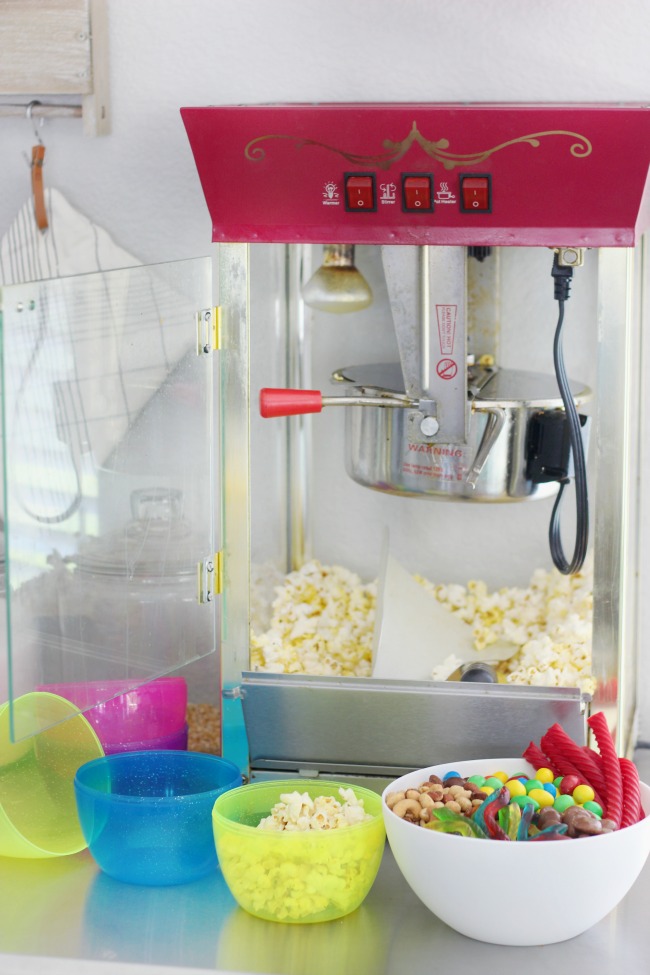 Popcorn in our movie theater popcorn popper is a given. We've had ours for 7 years! I popped up a big batch and placed a variety of the kids' favorite snacks into another bowl.
I started with a scoop of popcorn in each egg, then places the candy on top. That way there would be more popcorn than sweets.
I couldn't find any dragon gummies, but I did spy these two headed snakes which were perfect. And our chocolate candies kind of look like mini dragon eggs so we'll go ahead and call this a themed snack cup, ha!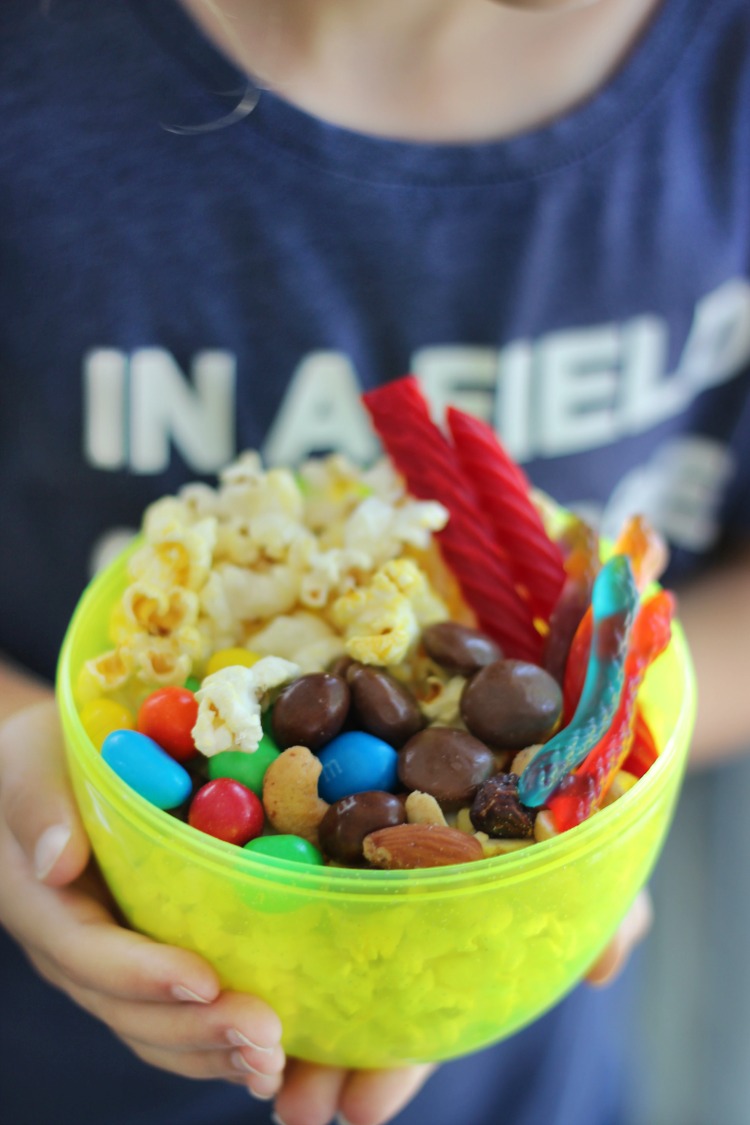 Our dragon egg snack containers were a total hit! Now to find another fun use for them. Dinosaur eggs perhaps?