Sticky, sweet, buttery, caramel marshmallow popcorn that is made in the microwave. Can be made with air popped popcorn or microwave popcorn. They are both equally as delicious. A delicious movie night treat! This shop has been compensated by Collective Bias, Inc. and its advertiser. All opinions are mine alone.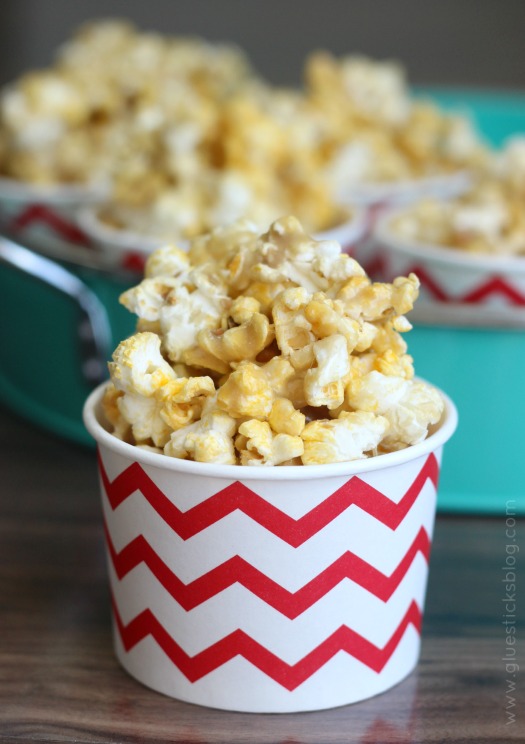 There's no such thing as a movie without popcorn in this household…or a car ride, or an after dinner snack. We are big popcorn fans and love making it in a variety of ways; air popped, kettle corn, popcorn, balls, in our movie theater popper, or in the microwave. Today I'm sharing a fantastic
Marshmallow Caramel Corn
recipe that my friend Keiko shared with me. The best part? It's made in the microwave! No fussing over sugar temperatures, bringing to a boil, or baking. It is a recipe that we've made with our air popper, but recently tried with microwave popcorn. The result? An over-the-top buttery flavored caramel corn that is seriously addicting! The girls and I picked out two DVDs at Sam's Club last Saturday and decided to make a big batch of caramel corn to go with our movie night.
Caramel Marshmallow Popcorn Recipe
2 bags, popped microwave popcorn (or 1/3 cup popcorn kernels popped in an air popper)
1/2 c. butter
1/2 c. brown sugar
12 jumbo marshmallows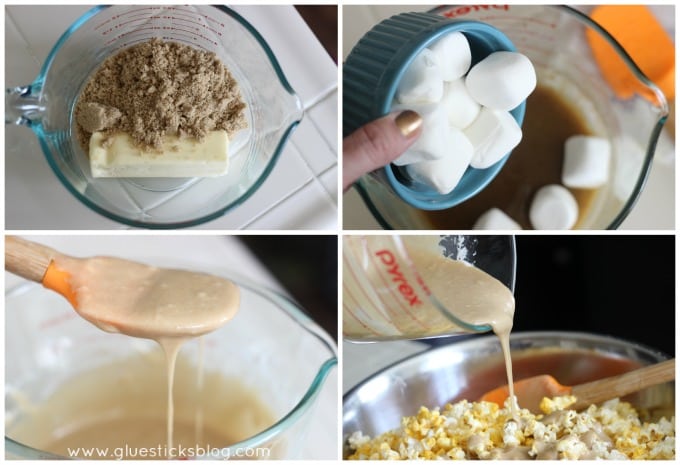 Melt butter and sugar in a microwave safe bowl for 60 seconds. Stir.
Add marshmallows and microwave in 30 second intervals for 90 seconds, stirring after each interval.
Stir and pour over popcorn. Mix thoroughly.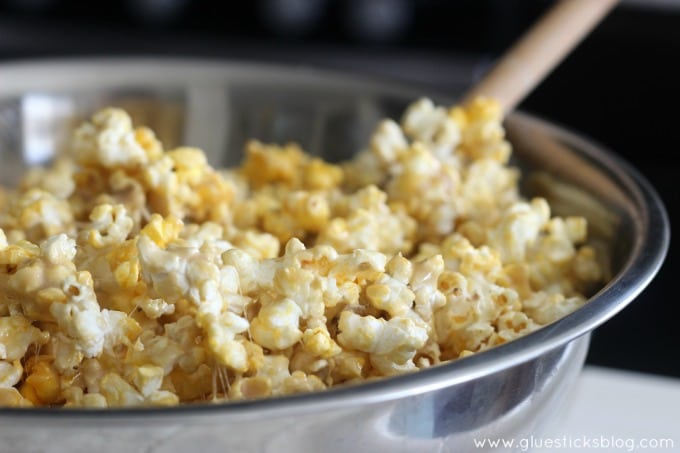 You can dig right in if you want the warm oozy-gooey popcorn, or wait about 10 minutes for it to slightly set up. This won't ever set up like baked caramel corn, it will always have a soft, chewy texture.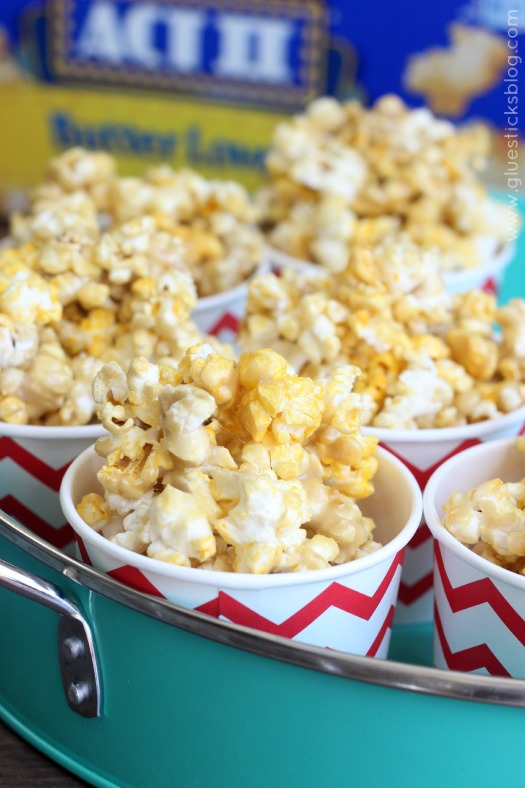 Grab the entire bowl to share as a family, or divide into individual servings!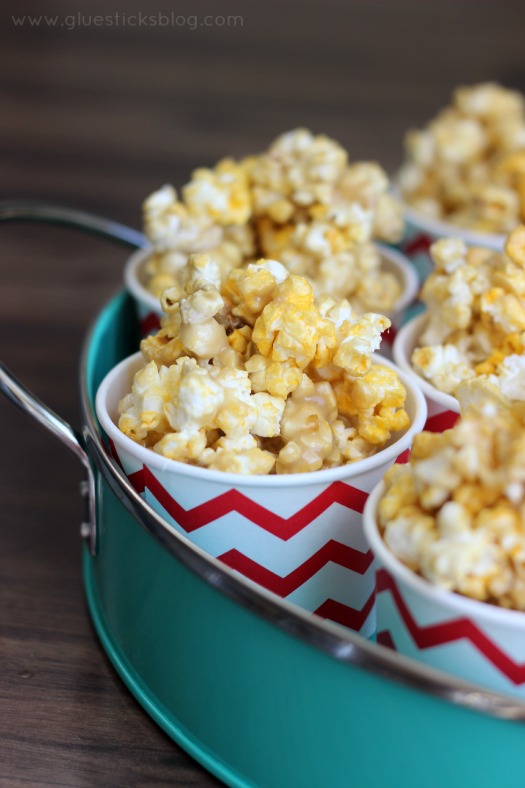 There are so many fun ways to eat popcorn. Does your family have a favorite seasoning or recipe for your popcorn?
You might also like…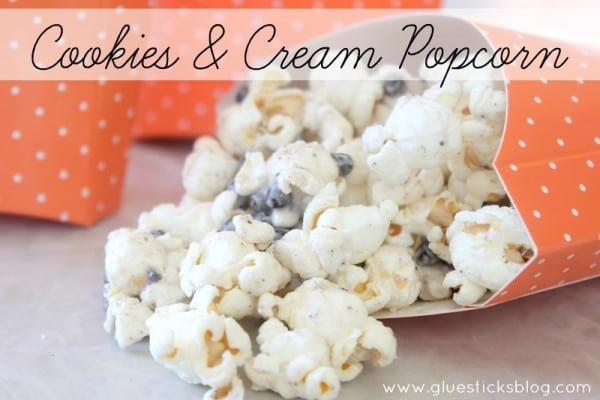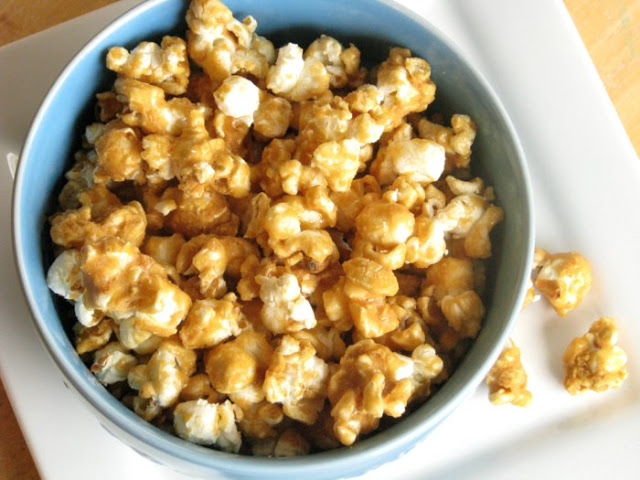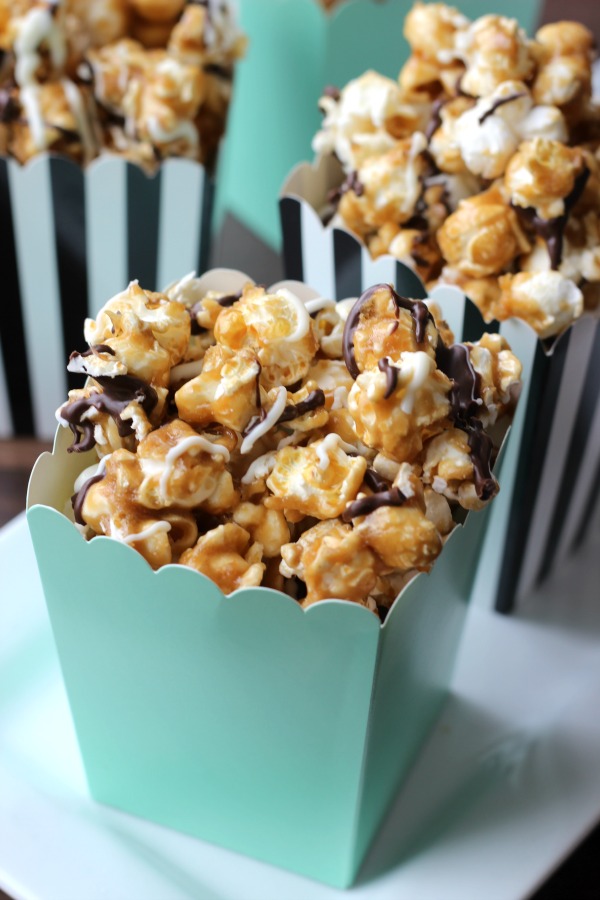 Black and White Caramel Popcorn
Here are 50 more amazing popcorn recipes from Something Swanky!