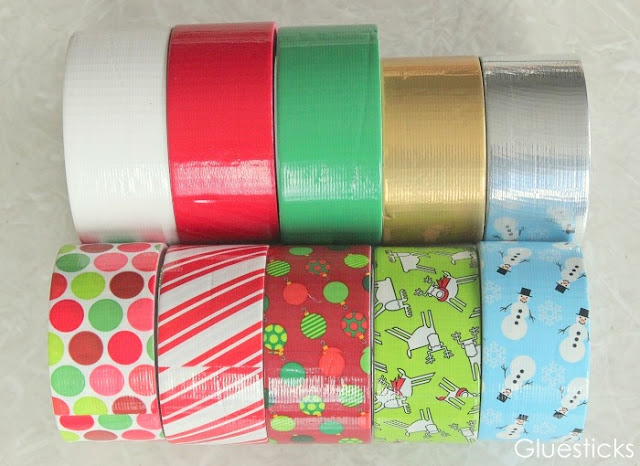 These Christmas rolls of
Duck® Brand
 duct tape are so much fun! They come in so many styles and for a few bucks a roll you can grab a couple of rolls and get started crafting. Whether it is cutting thin strips to add to greeting cards, packaging up presents, or making holiday decor, the possibilities are endless!
I decided to make THE EASIEST bunting EVER with Holiday Duck Tape®. No sewing, no gluing. Just tape and cut. Grab you favorite colors and a few supplies, sit yourself down in front of a good movie and in no time you'll have some festive strands of bunting to add to presents, frames, doorways, your Christmas tree and anything else you can think of! How fun would this be for a birthday party!
Since Duck Tape® is only a few inches wide, your bunting will be small. I made mine even smaller because I wanted to use it on Ruby's Christmas little tree. We helped her decorate this to keep her from playing with the big tree. She loves it, but is still tempted by the other tree on occasion.
Here is how to make your own Duck Tape® bunting!
Supplies:
Duck Tape® in your favorite colors
String, twine or yarn
Scissors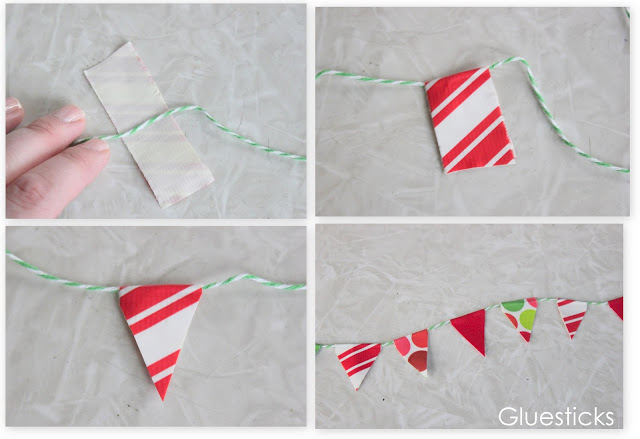 For a mini bunting (about 1.5″ wide) cut your Duck Tape® in half. For a regular bunting (3″) leave as is. Place your Duck Tape ® on your work surface (sticky side up) and lay your string across the center. Fold in half. You can leave it in a rectangle, cut a v up the center, or cut angles up the side to create a triangle like I did here.
Continue until your bunting is as long as you need and THAT IS IT!
This was such a fun project! I added some in my kitchen as well as Ruby's tree and just love how it turned out!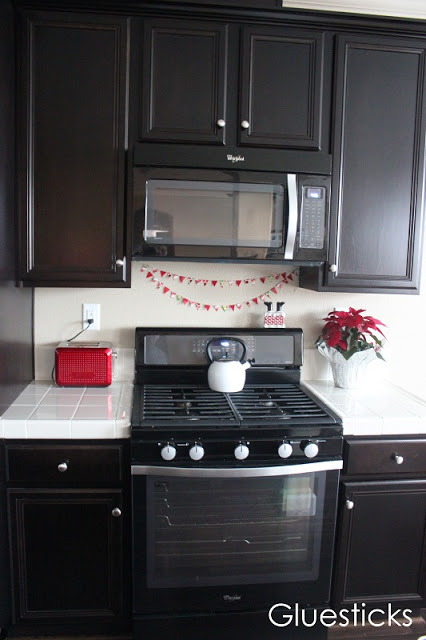 Happy Holidays!
This post brought to you by
Duck Brand®
. All opinions are 100% mine.