If you can wrap garland around a wreath base you can make this boxwood wreath. This is the EASIEST boxwood wreath tutorial to create a gorgeous holiday wreath! This post contains affiliate links.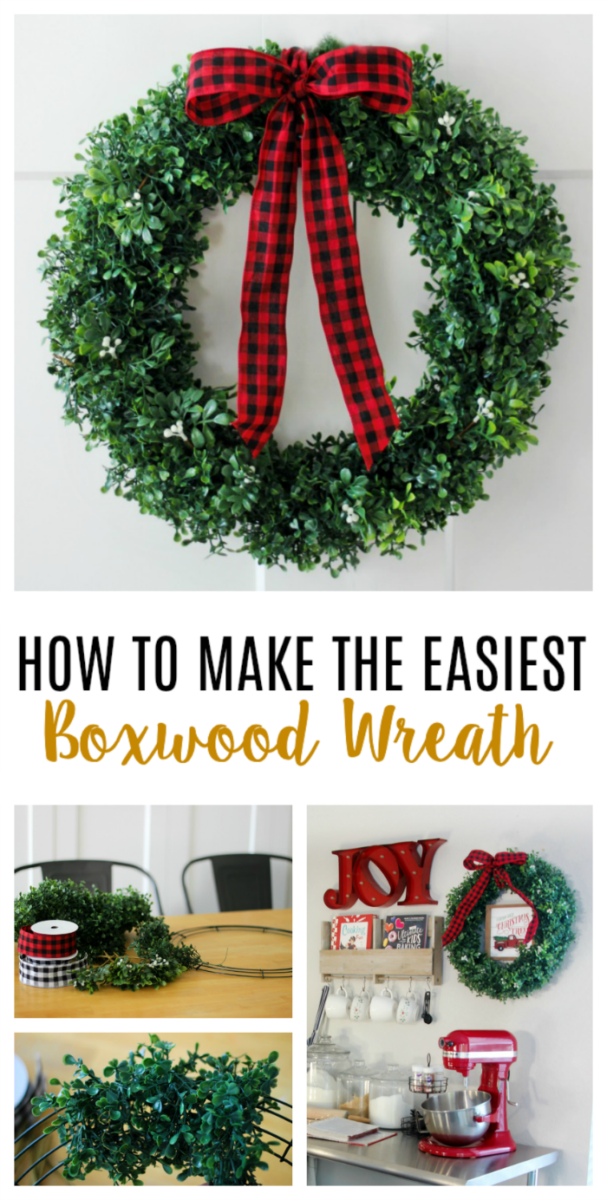 Boxwood wreaths are my favorite to hang during the holidays. When we lived in California we had boxwood shrubbery in our yard and I even made my own wreaths! I tried to preserve them, but they didn't last more than a season, but they were beautiful. Now I've turned to artificial wreaths that require a lot less work to create a full wreath.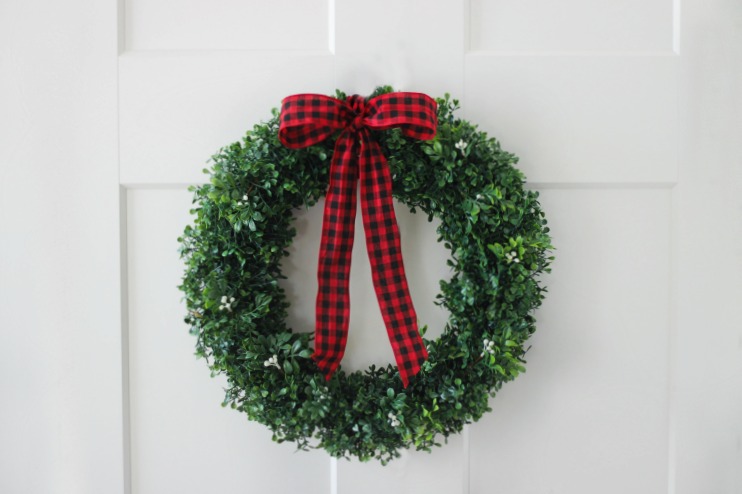 I love how fluffy this wreath is! Looking at the skinny boxwood garlands that I used, you'd never think they would turn out looking like this. I found the garlands on Oriental Trading and the reviews were hit and miss. So I took a look at their Fun365 site and found all sorts of uses for the garland (besides using it as GARLAND) and decided to take a chance. I ordered two garlands, a wire base, some picks and two rolls of ribbon. I LOVE their checked ribbon and have ordered it a few times. You can't beat $5 a roll.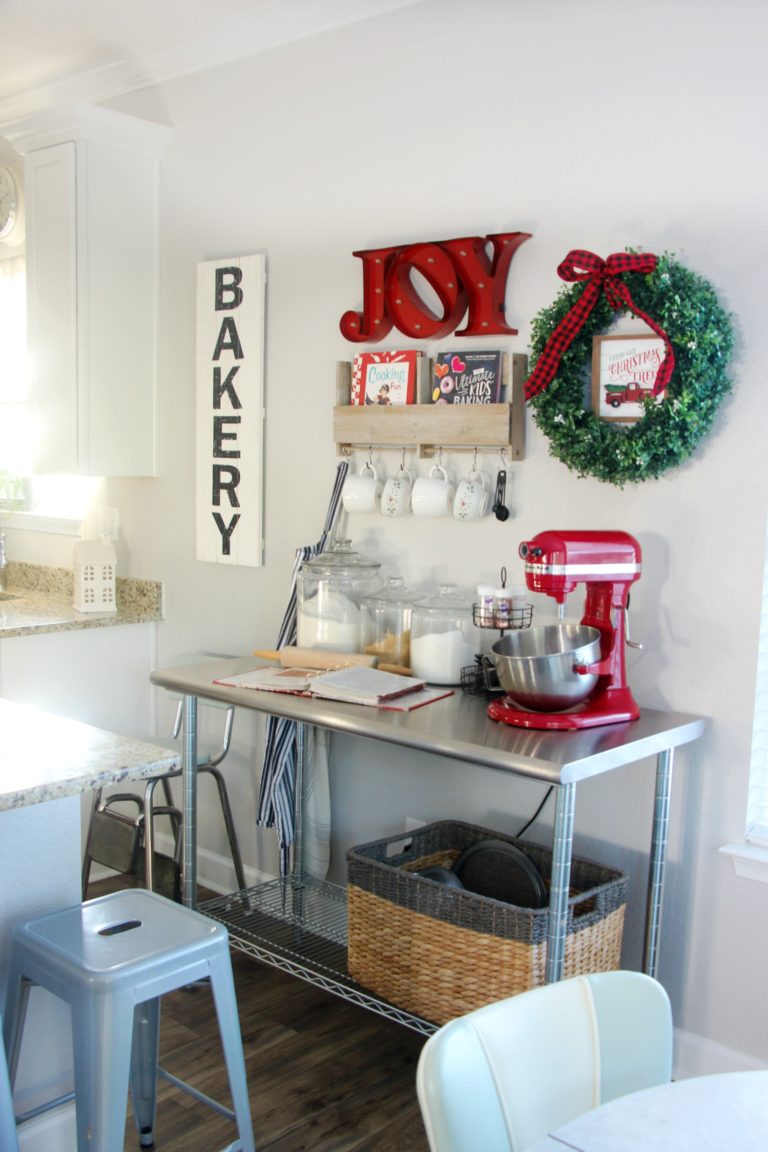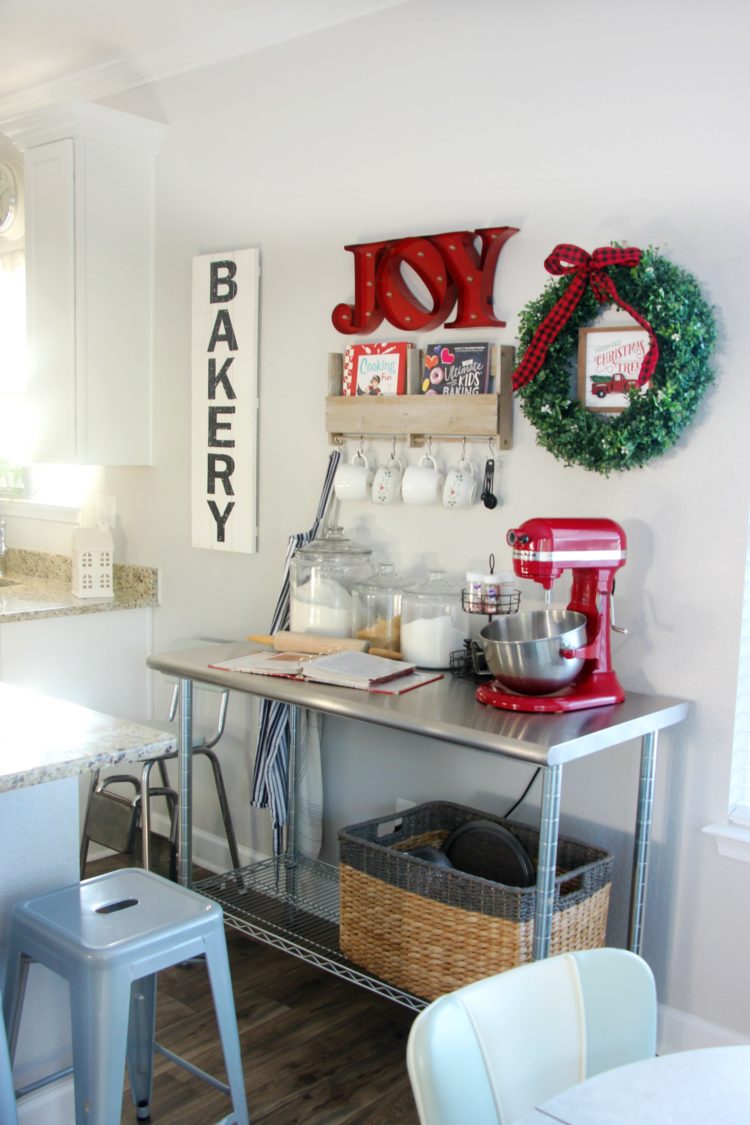 The bow isn't attached with glue, just tied on, so I can swap it out during the spring and summer for the black and white ribbon or just leave it plain!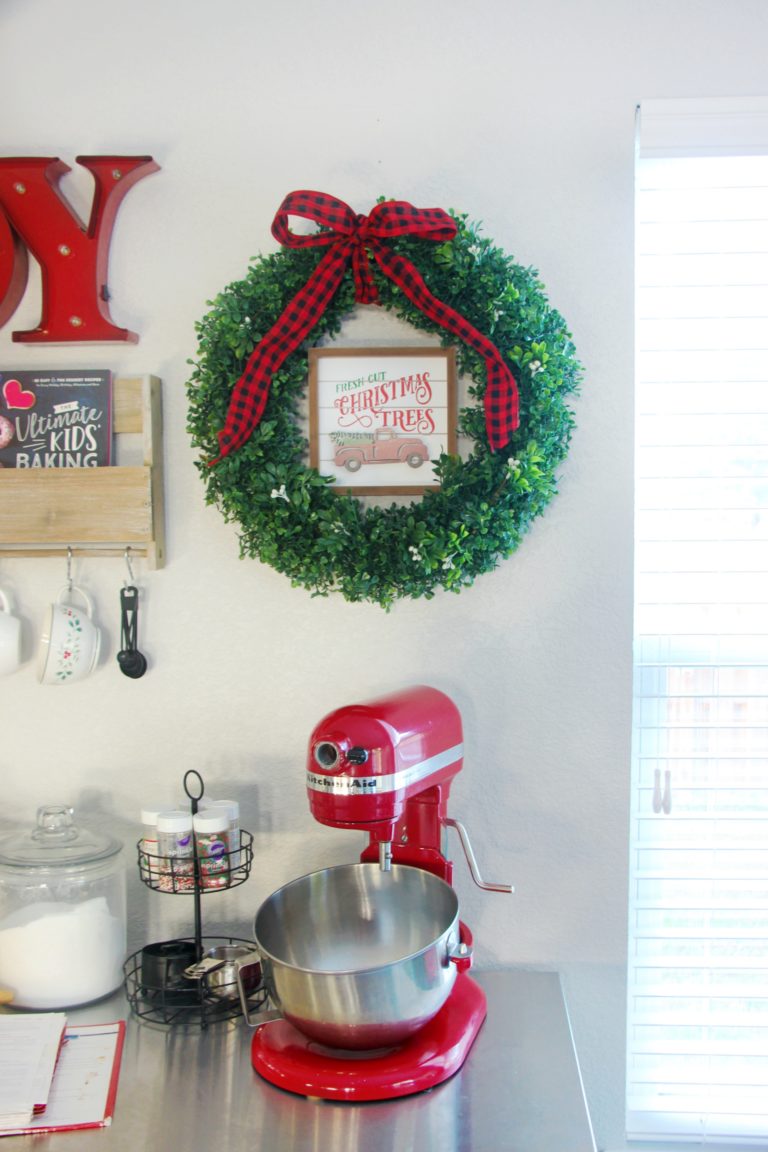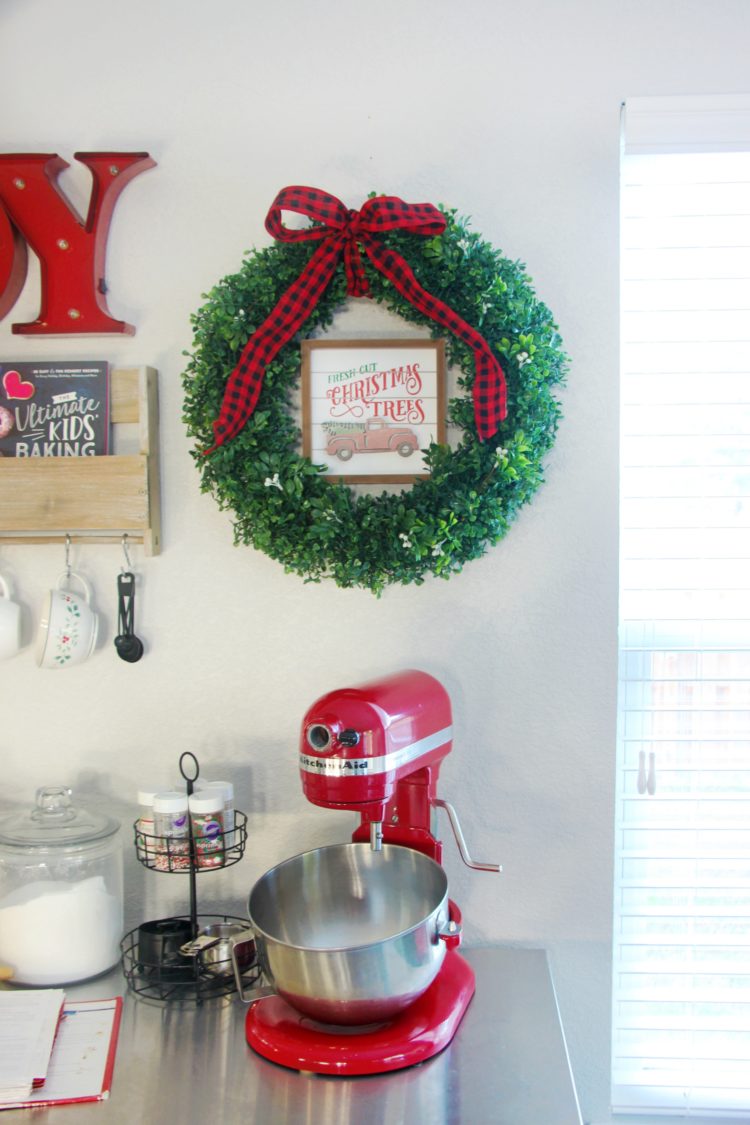 I hung this cute sign inside the wreath and love that I can change that out during the spring and summer as well.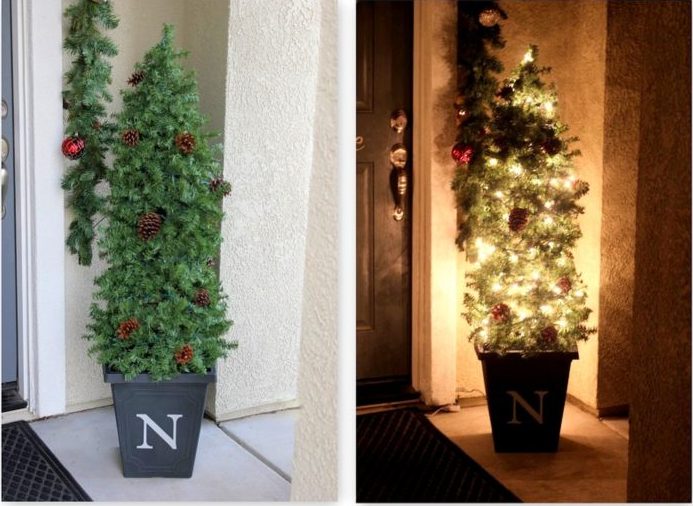 This wreath took me all of 10 minutes to assemble. It truly is the easiest boxwood wreath tutorial around. It would look stunning on a front door next to our tomato cage evergreen topiaries during the winter months.
How To Make the Easiest Boxwood Wreath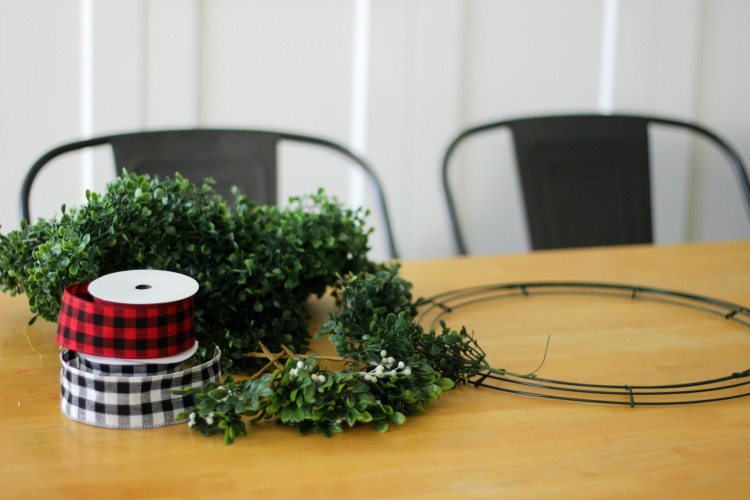 Supplies
1 18″ wire wreath form ($3.79)
2 boxwood garlands ($17.79)
boxwood picks (optional) ( $6)
checked ribbon ($5)
floral wire
jute for hanging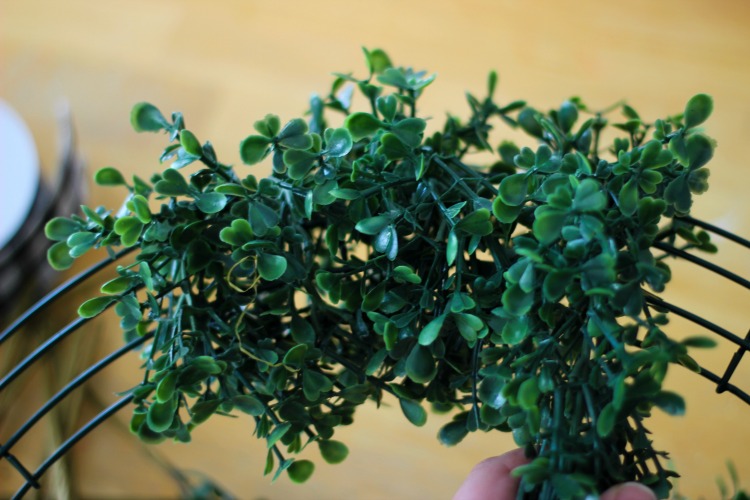 Instructions
Find the end of one of the boxwood garlands and wrap it firmly around one of the wires on the wreath base.
Begin wrapping the garland around the wreath, pushing it close so that there aren't any gaps.
When the first garland runs out, twist it onto the second garland by twisting the ends together (you can also twist the ends together using a twist tie or piece of floral wire to reinforce).
Continue wrapping until you reach the beginning. You will use both garlands in their entirety.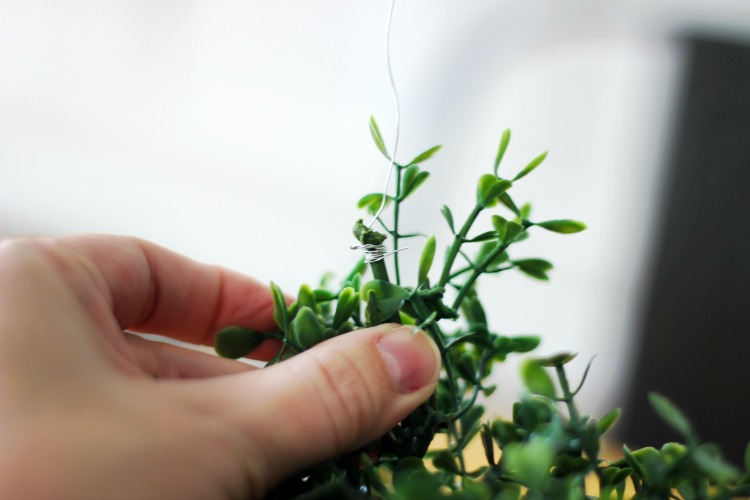 Wrap a piece of craft/floral wire around the end and then twist it tightly onto the wire base to finish off the wreath.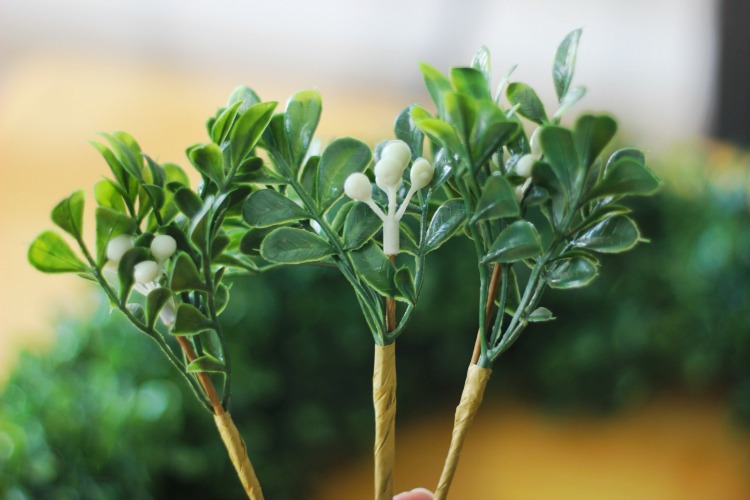 Tuck the floral picks into the wreath, optional.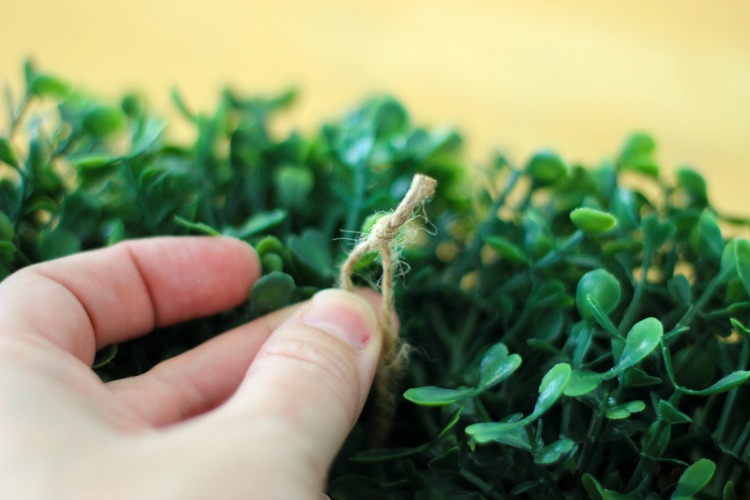 Tie a piece of jute on the back of the wreath for hanging.
Cut a long piece of ribbon and tie it into a bow around the wreath.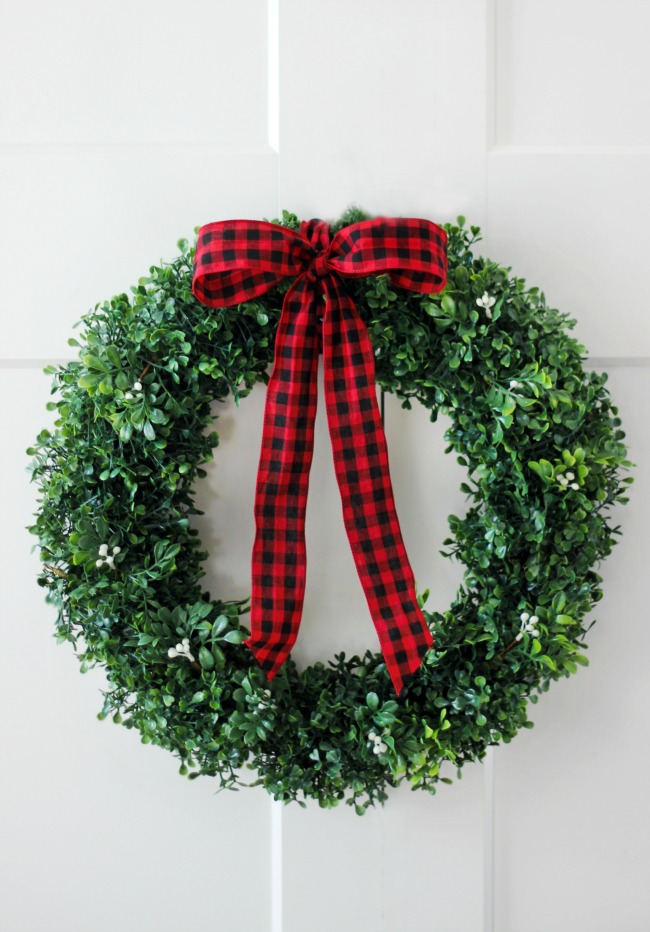 Now you have a thick and gorgeous 18″ boxwood wreath. I've seen faux boxwood wreaths for less, already made, but most aren't as full as this one.
5 More Gorgeous Wreaths For Your Home
How To Make Your Own Grapevine Wreath
Welcome! I'm Brandy, mother to 5 darling kiddos and a cute black lab named Toby. My husband is in the Coast Guard so we've lived all over the place, turning each house into a home. I love baking, sewing, making cute things with my kids, and sharing what I've learned with all of you!