Does it get any more hilarious than this? These
minion cupcakes
are made out of Twinkies. They are such a fun treat to make with kids and are easy to customize! Use Smarties candies and frosting to add eyes, a mouth, and glasses!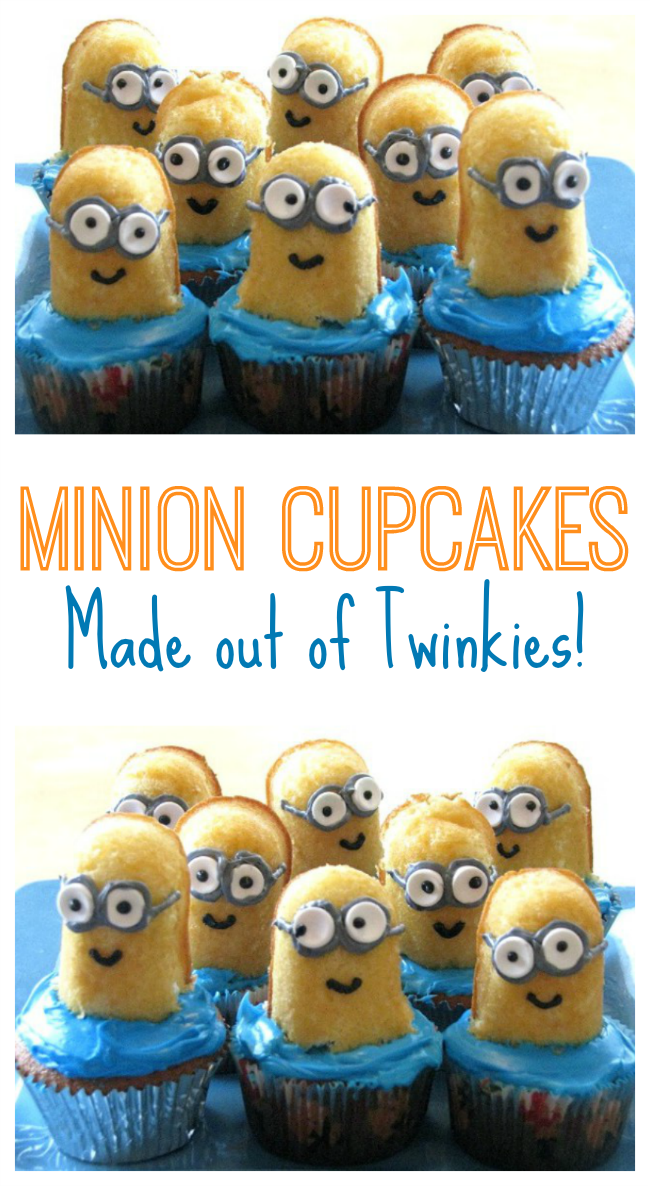 Aren't these little minion cupcakes great?!?! We had no occasion to make them for, but who needs an occasion for cupcakes? We found them online and knew we had to make a batch for the family (link to inspiration below).
Minion Cupcakes Made With Twinkies!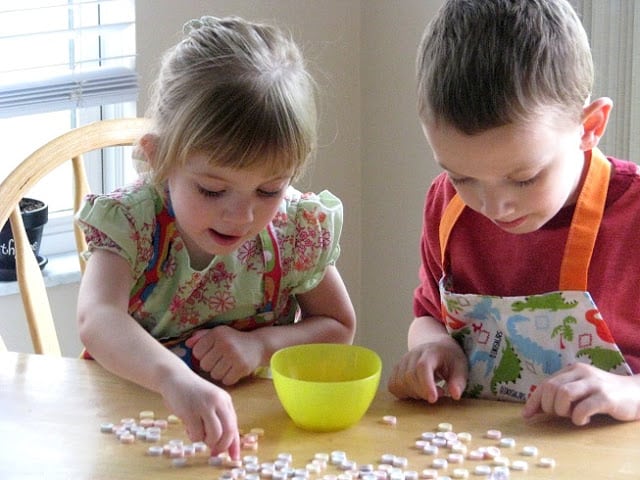 FYI: Finding white smarties takes A LOT of little packages of smarties. Most of them are pink and purple, but that was even better for the kids because they liked snacking on the extras.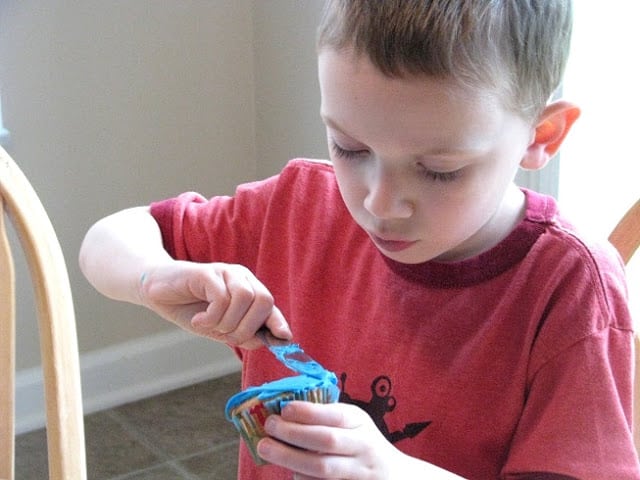 Frosting the cupcakes in blue to match the minion's over-alls.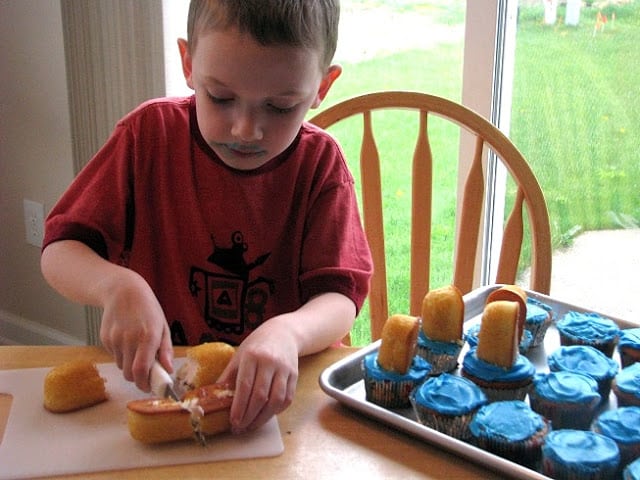 Each minion is made from a half of a twinkie, two smarties, and colored icing for the eyes and glasses. Aaron couldn't wait to finish frosting the cupcakes so that he could lick the knife. You can see the evidence on his face 🙂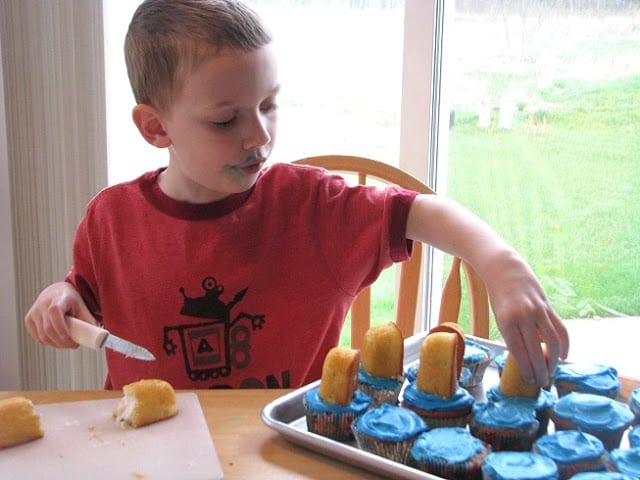 After adding the smarties he decided that he was done with frosting and putting the minions together. So I took over with the eye details.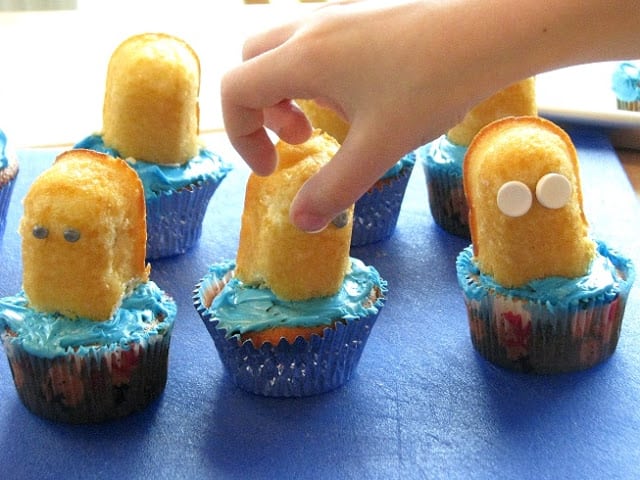 And here they are! Be sure to check out the link for more
Despicable Me
party ideas! She did a fantastic job!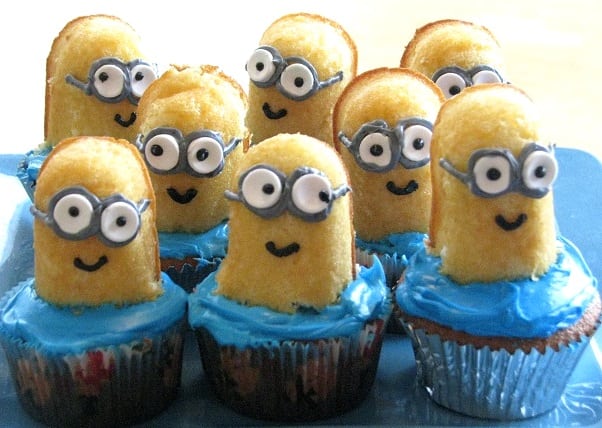 You might also like…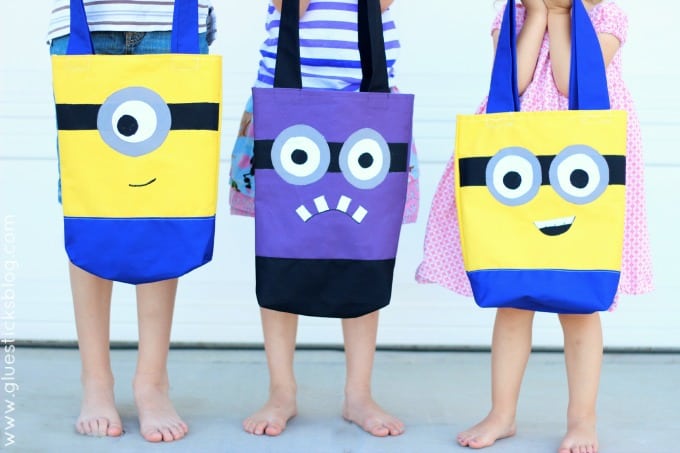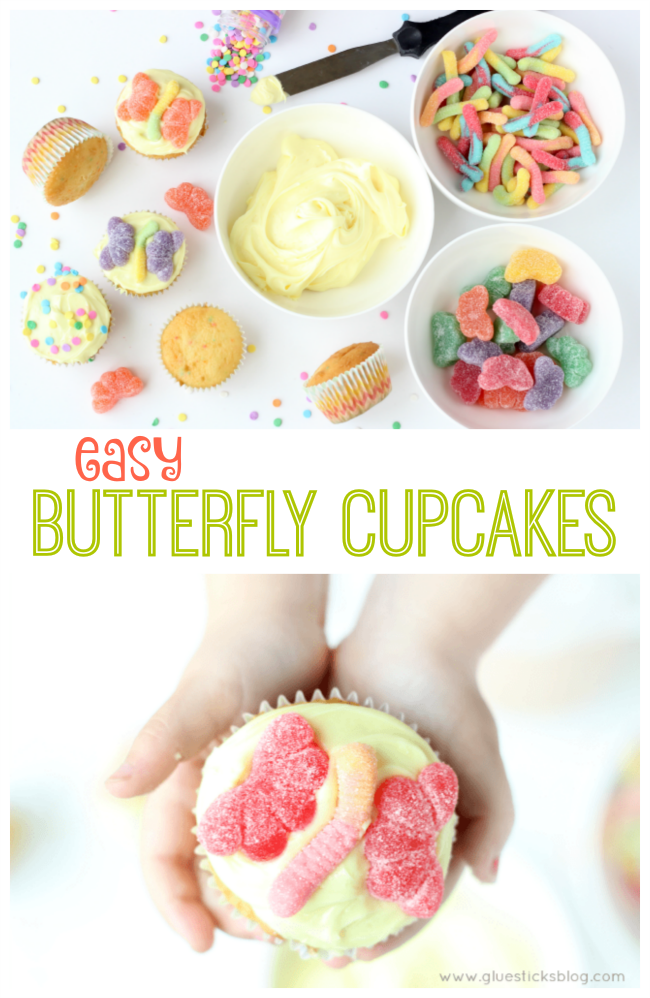 Making your own beautiful butterfly cupcakes is as easy as 1-2-3! Frost, add a gummy worm, then add two gummy candies for wings! A fun springtime activity to make with kids. This could also be a fun "Lifecycle of a Butterfly†activity and snack for a preschool or kindergarten class!