Two ingredient chocolate cream that is perfect as a frosting or filling! Use it with angel food cake, pound cake, inside cream puffs and more!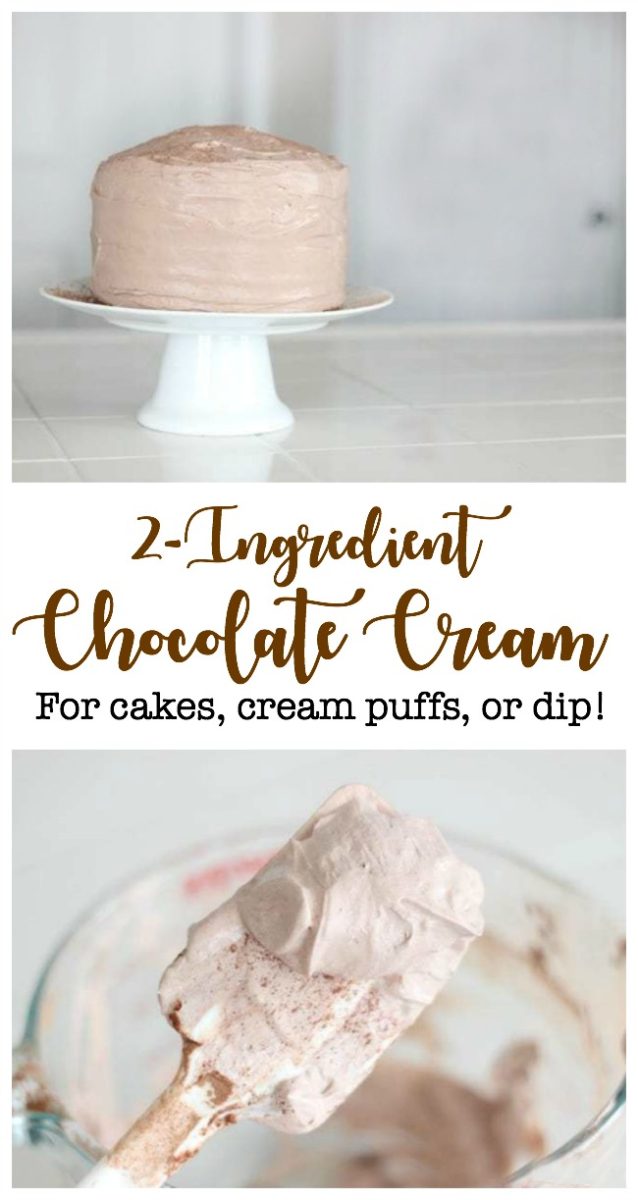 My favorite frosting varieties for cakes are the ones made with whipped topping. Light and airy. I make butter cream all the time for cake decorating, but truth be told, I don't care for eating it. I can, however, eat a whole container of this delicious chocolate cream!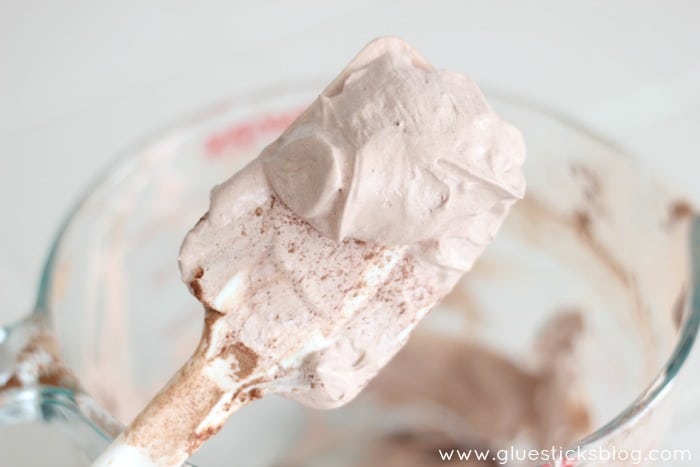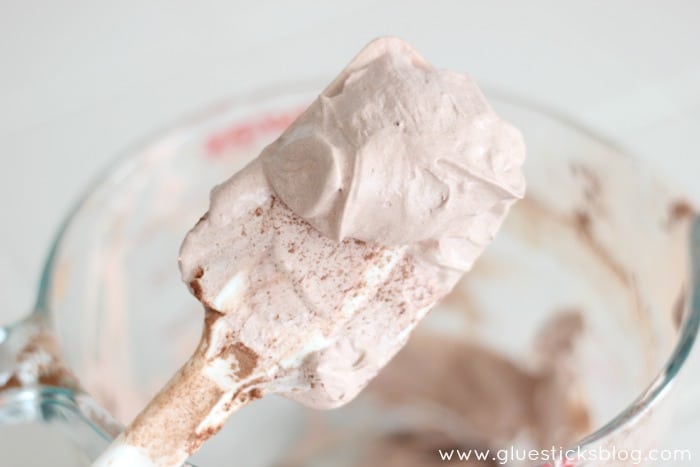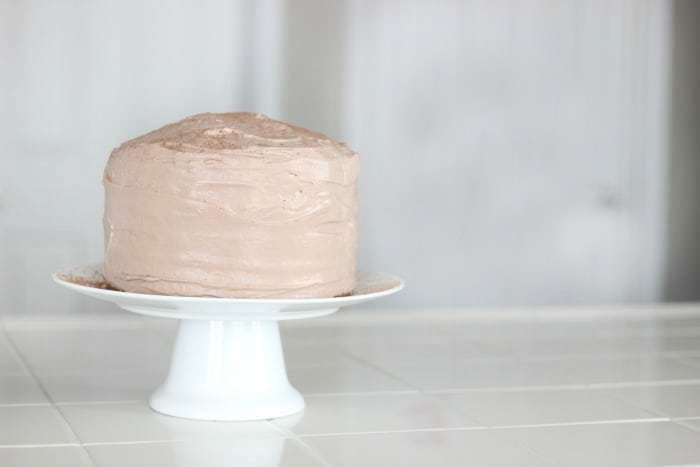 2-Ingredient Chocolate Cream
It is only made with 2 ingredients and comes together so quickly. I use it for all sorts of desserts. Filling for my cream puffs, dip for strawberries, layered desserts, and icing cakes.  If you are looking for a super sweet cream, this isn't it. The chocolate gives it a bit of a dark chocolate hint that can be as faint or strong as you want.
To make this chocolate cream you will need:
8 oz. container of whipped topping (Cool Whip, or any other variety)
1/4 c. cocoa powder
Sift your cocoa powder. This is very important to avoid lumps. Gently fold into whipped topping. Start with 1/4 c. of powder and taste. I think that is plenty, but if you want a stronger chocolate flavor add more 1 T. at a time.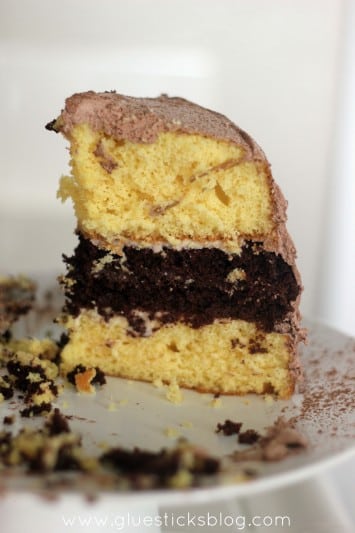 We brought this delicious cake over to a friend's house and it was a hit! Here is the aftermath of the cake shown above. A delicious chocolate yellow layered cake, frosted with chocolate cream.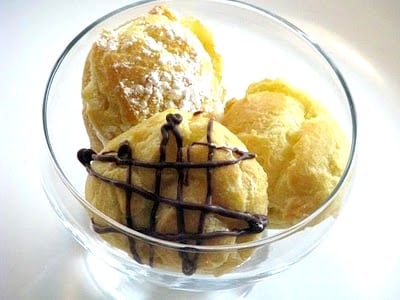 It is also an absolutely delicious filling for my homemade cream puffs. I made some with whipped topping and some with chocolate cream. Homemade cream puffs are actually easier to make than you might think! I avoided them for years because they seemed to intimidating, but they aren't! Fill them with chocolate cream or whipped cream. So yummy!
I also like to just eat it with a spoon. What other desserts can you come up with for this cream?
Here is another must-try chocolate cake recipe!