These easy pumpkin donuts are dipped in the most delicious brown sugar and maple glaze. An easy 30 minute recipe. You might also like our apple cider donuts or our biscuit dough donuts.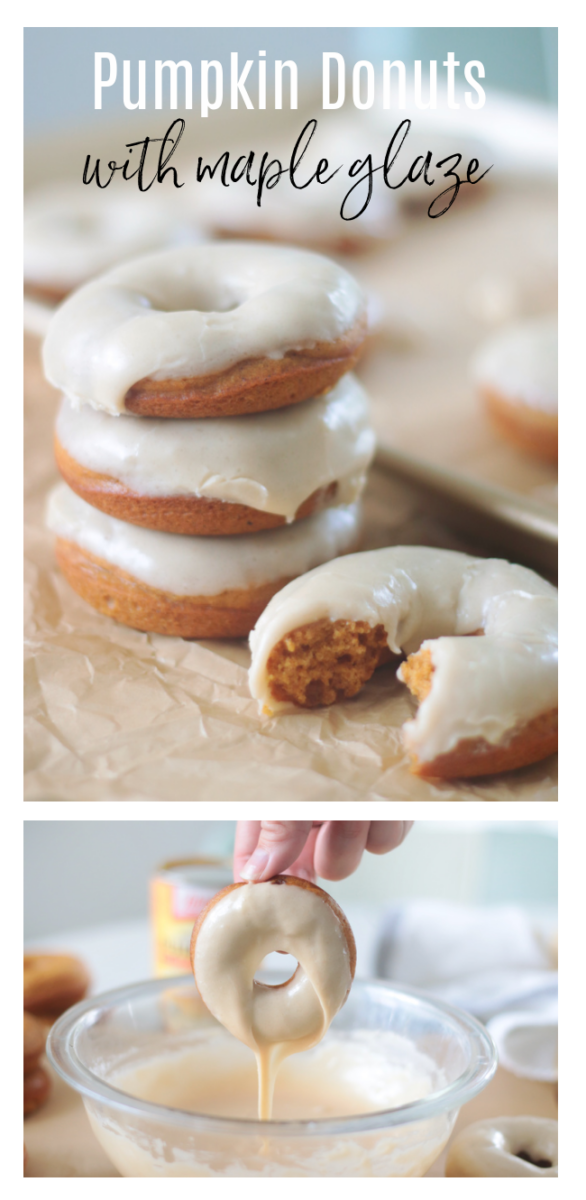 Watch our step by step video!
Recipe Inspiration
We all know that fried donuts are the best, but bake donuts are pretty dang good too. I've shared my love for our favorite pumpkin batter; the one that I use for bread, muffins and mini loaves. I altered it to create pumpkin donuts, and they are perfection. Soft, delicious, and the perfect thing to dip in brown sugar and maple glaze (this is the same glaze that I use for making maple bars).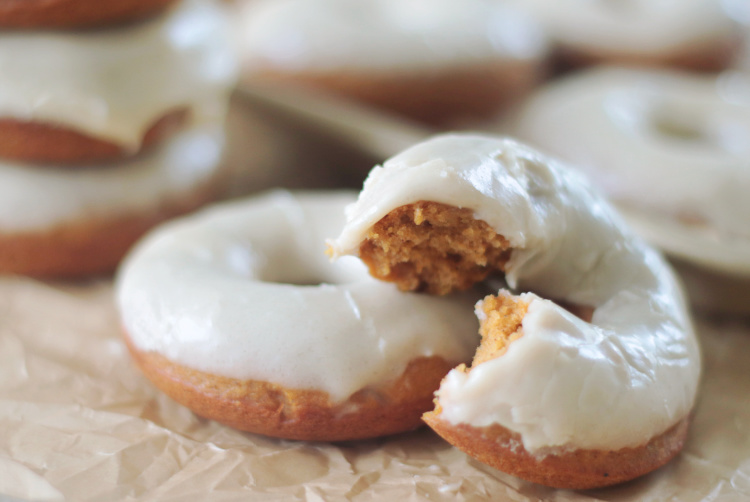 Unlike fried donuts, these baked donuts will stay fresh for a few days. You can heat them up in the microwave for a few seconds on day 2 for a warm donut. Yum.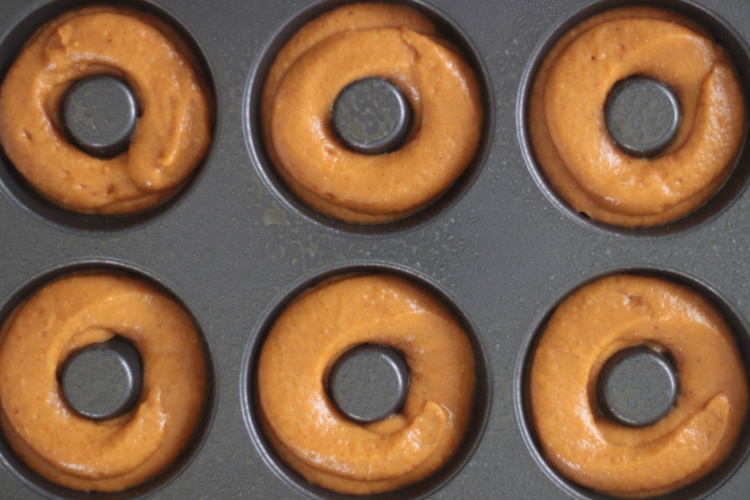 Most donut pans will make 6 donuts. This recipe makes 12 so you can make them in batches or grab two pans. These pans are so easy to use, and make perfect looking donuts every time.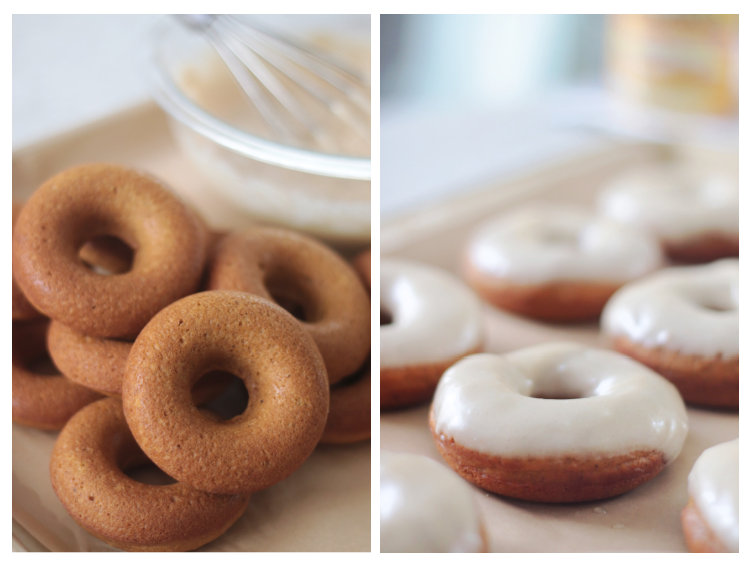 How To Make Easy Pumpkin Donuts
No rolling or shaping necessary! This donut batter comes together like a quick bread of muffin batter.
Simply mix the ingredients together in a large bowl then pipe the batter into a donut pan and bake!
Because they are thin they bake up very quickly (about 10 minutes).
Once they've had a chance to cool slightly, dip in maple glaze.
Ingredients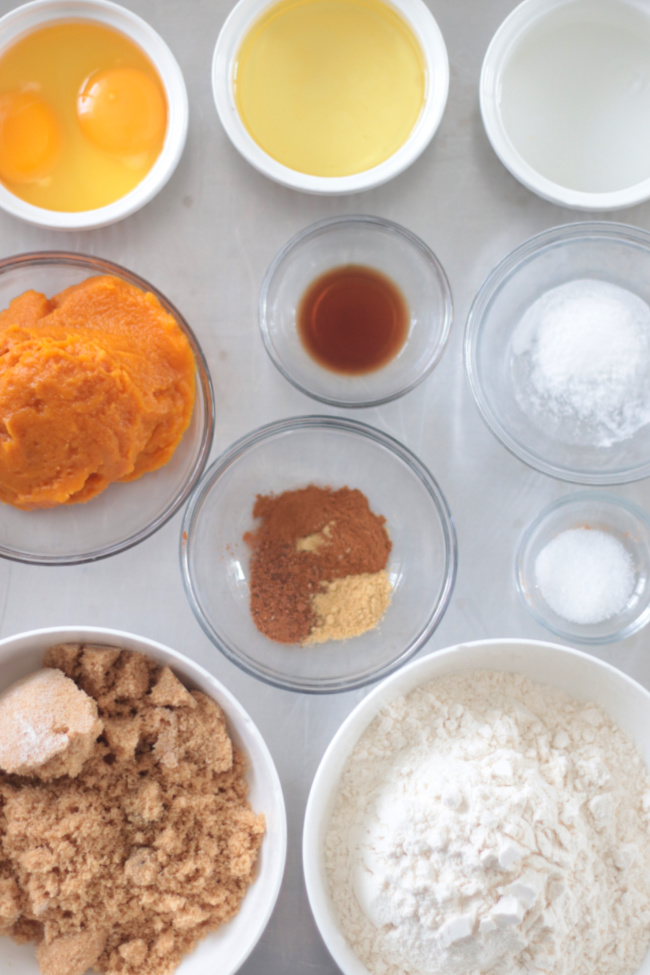 The ingredients are simple and you probably already have them on hand.
Easy Pumpkin Donut Batter
All purpose flour
Brown sugar
Baking Soda
Salt
Cinnamon, Nutmeg and Ginger: if you'd rather use a pumpkin spice mix you totally can.
Pumpkin puree: NOT pumpkin pie filling. Just pureed pumpkin from a can.
Oil
Eggs
Water
Vanilla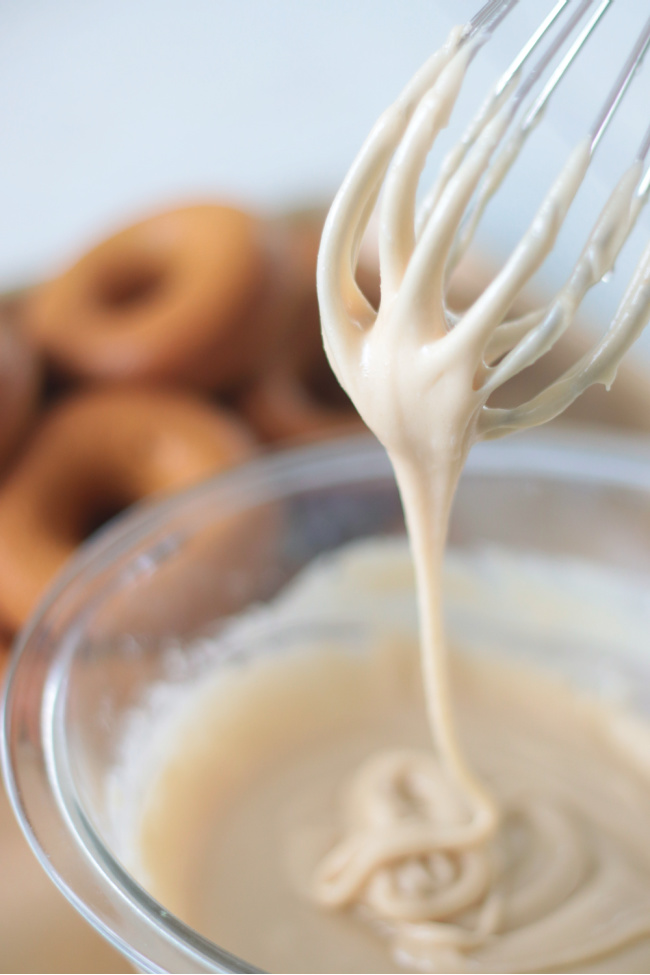 Brown Sugar and Maple GlazE
Butter
Brown sugar
Maple syrup
Milk
Maple extract*
Powdered Sugar
The butter, brown sugar and syrup are heated in the microwave and mixed until smooth. This is the perfect base and give the glaze a caramel flavor. Add milk,, and a bit of maple extract, then whisk in powdered sugar.
*If you don't have maple extract on hand you can leave it out. I only use 1/2 teaspoon. It won't have as much maple flavoring, but the brown sugar and maple syrup give the glaze an amazing flavor on their own.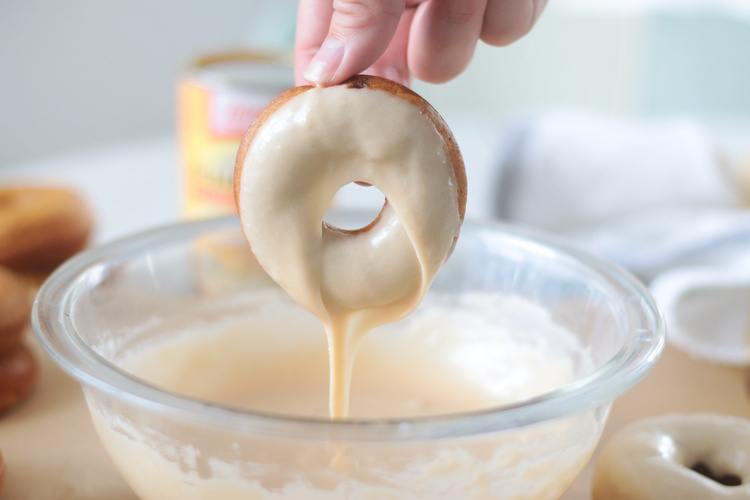 If you notice the glaze thickening while dipping, you can add a splash of milk, whisk, and keep dipping.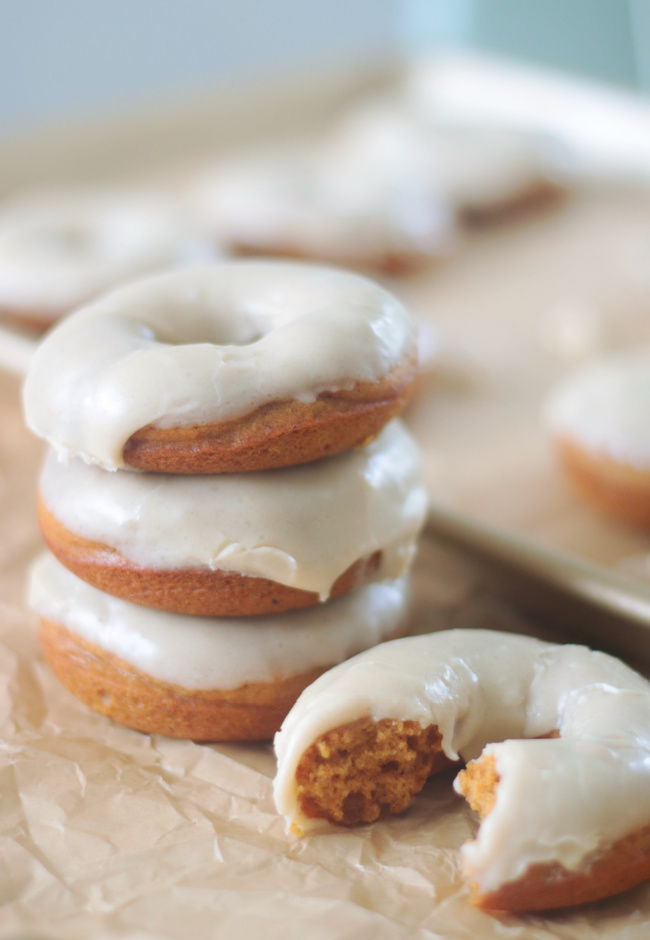 Easy Pumpkin Donuts with Brown Sugar Maple Glaze.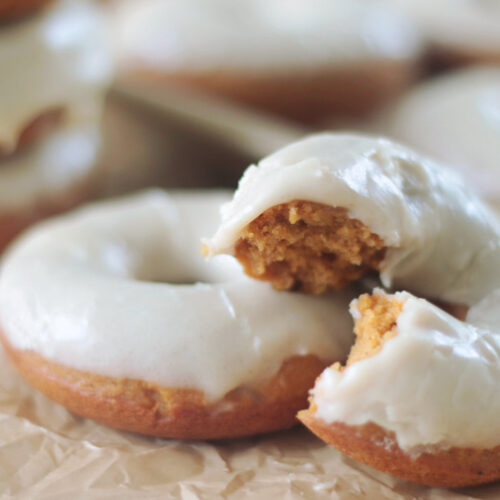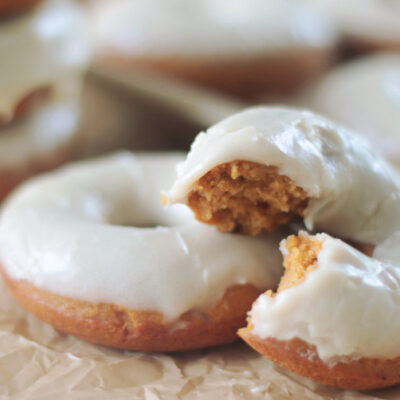 Pumpkin Donuts With Brown Sugar Maple Glaze
Making your own donuts couldn't be easier. These easy pumpkin donuts are dipped in the most delicious brown sugar and maple glaze. An easy 30 minute recipe. 
Print
Pin
Rate
Ingredients
Donuts
1 3/4

cups

white flour

1

cup

brown sugar

1/2

teaspoon

baking soda

1 1/2

teaspoons

cinnamon

1/2

teaspoon

nutmeg

1/4

teaspoon

ground ginger

1/2

teaspoon

salt

1

cup

pureed pumpkin

1/2

cup

oil

2

eggs

1

teaspoon

vanilla

1/4

cup

water
Maple Glaze
1/4

cup

butter

1/3

cup

brown sugar

2

Tbsp.

maple syrup

1/2

teaspoon

maple extract

3

Tbsp.

milk

2

cups

powdered sugar
Instructions
Preheat oven to 350°F degrees.

Spray donut pan with non stick cooking spray.

In a large bowl, mix flour, sugar, baking soda, salt, cinnamon, nutmeg and ginger together.

Add pumpkin, oil, eggs, vanilla and water. Mix thoroughly.

Spoon batter into a large plastic bag. Cut the tip off of the corner the bag, using a pair of scissors, and pipe the batter into the donut pans.

Bake donuts for 10 minutes or until toothpick comes out clean when inserted into the middle.

Cool in pans for 10 minutes before dipping into maple glaze.

Heat butter, brown sugar and syrup in microwave for 30 seconds, or until butter has melted. Stir. Add maple extract and milk. Stir. Whisk in powdered sugar. Dip donuts into glaze, allowing excess to drip off.

If glaze begins to thicken while dipping the donuts you can add a splash of milk to the glaze.

Glaze will set up within 5-10 minutes, making the donuts easier to pick up and eat.
Nutrition
More Fall Recipes
Apple Cinnamon Pull Apart Bread
Quick Rise Pumpkin Cinnamon Rolls